This page was exported from 110 Pounds and Counting [ http://www.110pounds.com ]
Export date: Sun Aug 20 17:19:39 2017 / +0000 GMT
Manzanita and Ecola State Park

We were up early Sunday with Logan. He was sleeping in the pack n'play at the foot of the bed in the room we were staying in. It was kinda funny because he'd wake up and see us and then start laughing and jumping up and down. Better than crying!
<![if !vml]>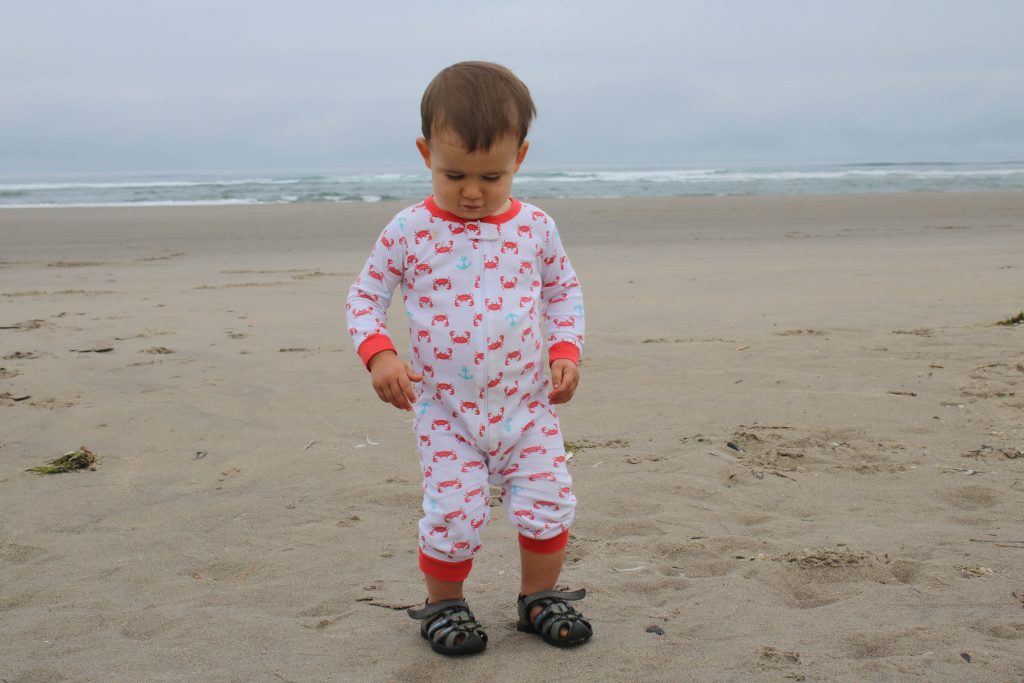 <![endif]>
Michael made a big breakfast (which ended up being a good idea because we skipped lunch!) and then we took Logan down to the beach one last time before getting cleaned up and packing everything.
<![if !vml]>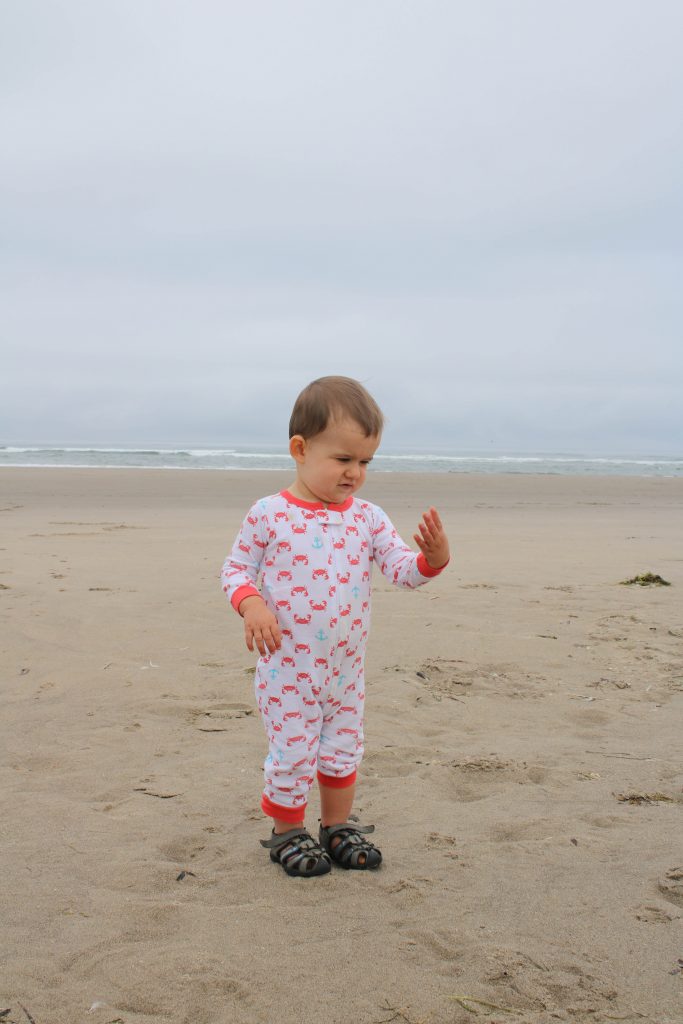 <![endif]>
It was a little gray but not cold. We left him in his PJs for the beach excursion. ;) We had fun, but it was a short visit because it was getting close to nap time. He didn't really want to play or run around as much as he did the day before. So back to the house for his bath and nap time.
<![if !vml]>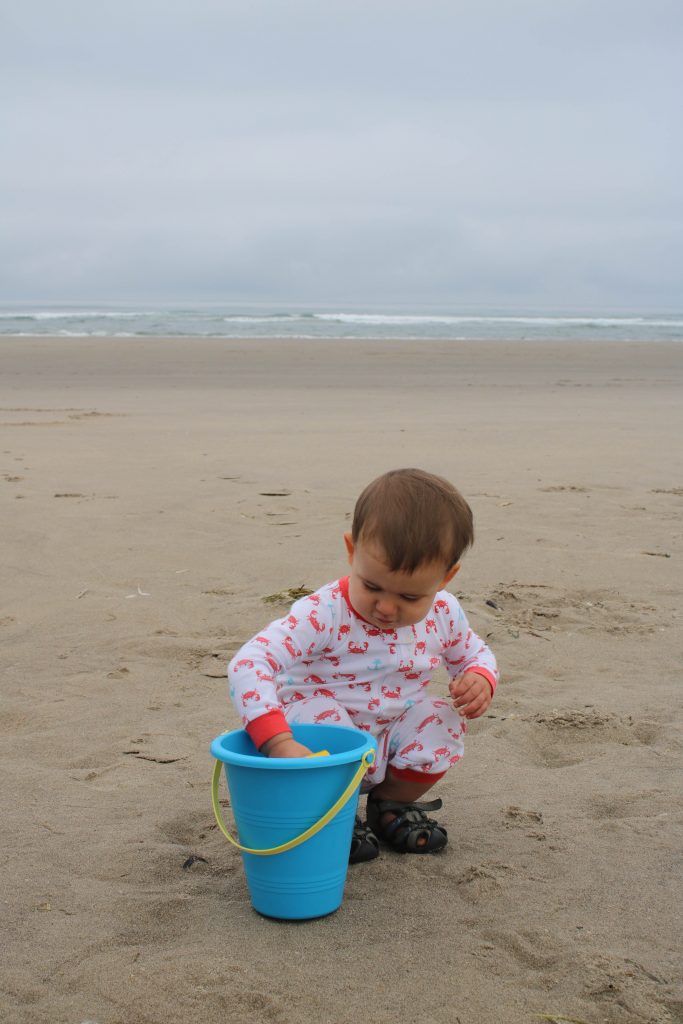 <![endif]>
He ended up taking a fairly long nap so Michael and I got to get in a little nap, too! Just what we needed, too. We were both pretty tired. After that we packed up and said our goodbyes to our friends and then headed out to a hike.
Like I said, breakfast had been pretty big, so neither of us thought to pack lunch. We drove up 101 and went to Cannon Beach where we planned on doing a hike in Ecola State Park. The drive into the park was really pretty, on a narrow, winding road in the forest.
Then we got towards the top and there was a super long line to get into the park. There was one toll booth and it took at least 20 minutes to get through the line and into the park. We were told Indian Beach parking lot (where the hike was we planned on doing) was full and there was at least a 30 minute wait to get into that lot, so we went to the other one--where there was tons of parking.
<![if !vml]>
<![endif]>
It was kind of frustrating, honestly. It soured me a little bit to the park and I was tempted to say screw it, let's just leave. But right by the bathrooms I saw another trailhead so we ended up doing this hike!
<![if !vml]>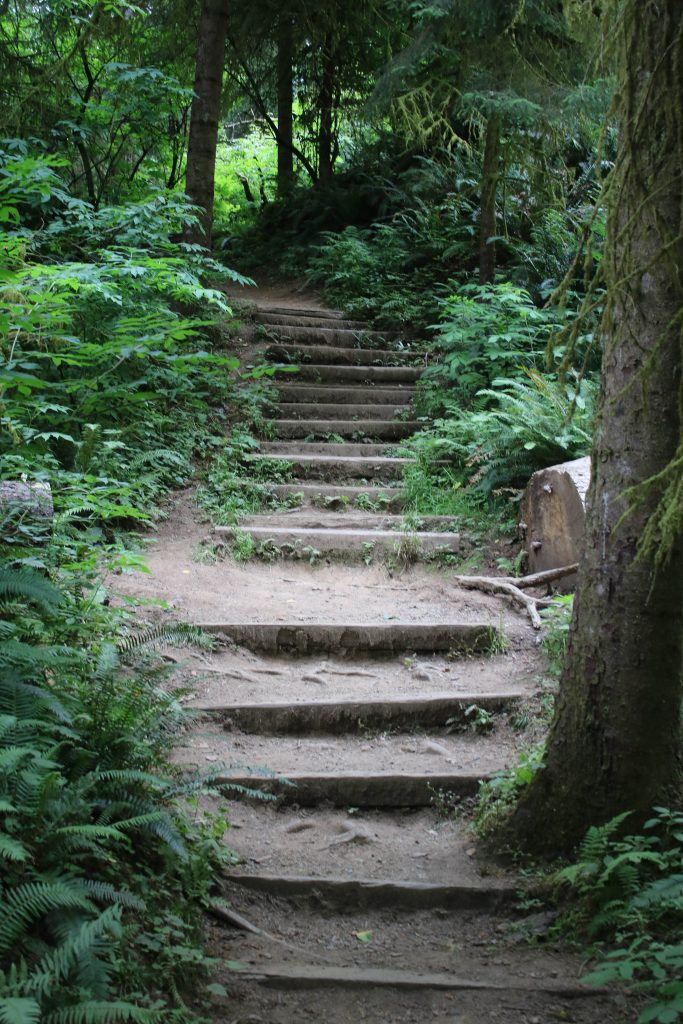 <![endif]>
And it turned out to be a really pretty, nice hike! It started out through the forest, up some stairs, and then along the road to the other trail and back in the forest. It was pretty high up in elevation and there were some very stunning views (and frightening cliffs).
<![if !vml]>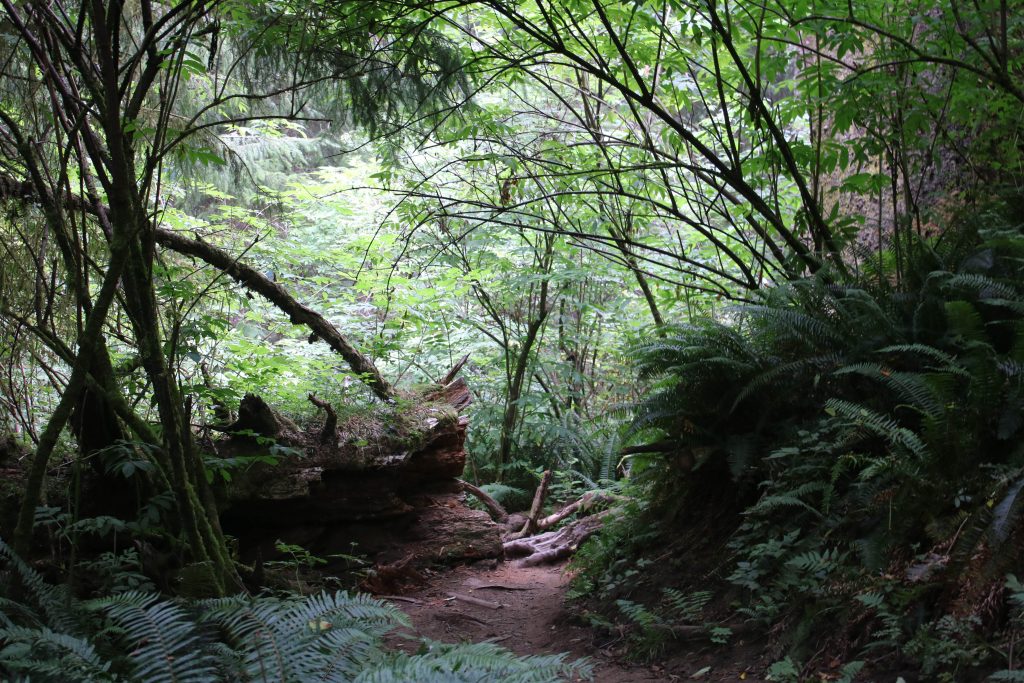 <![endif]>
<![if !vml]>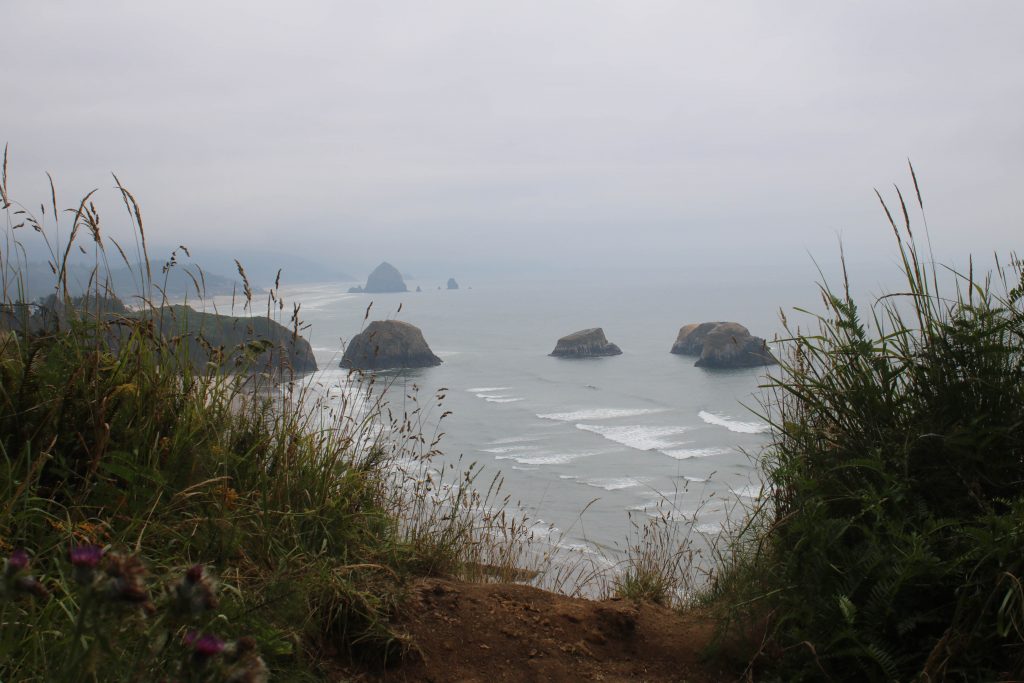 <![endif]>
<![if !vml]>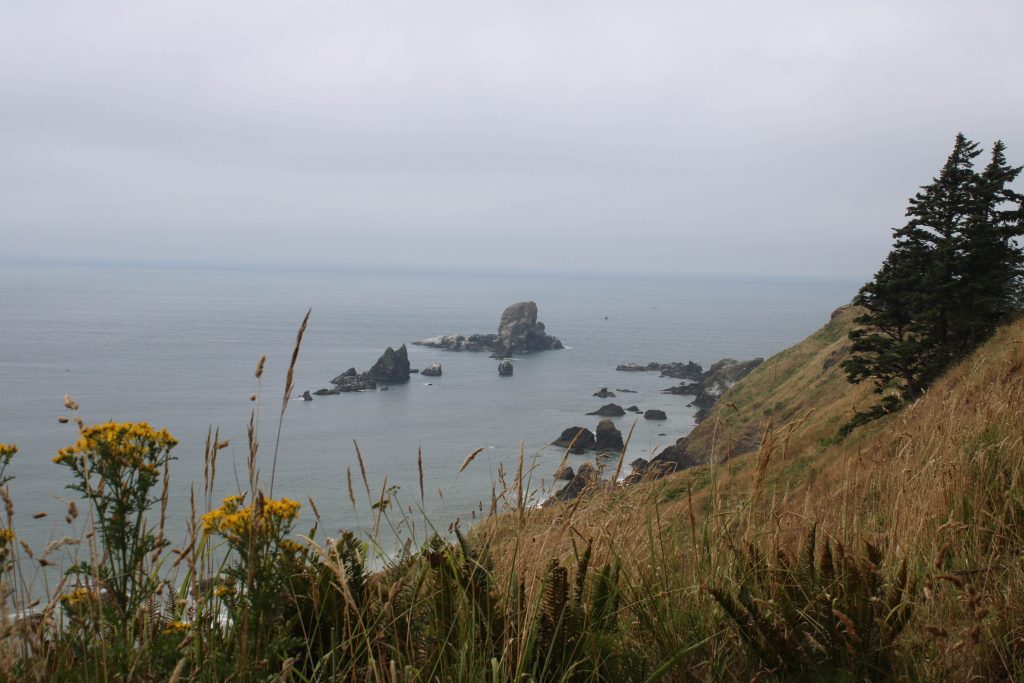 <![endif]>
Then the trail left the cliffside and went back into the forest. It was really nice and peaceful, but fairly crowded. Lots of hikers on the trail. The trail was steep and narrow, just like the sign said.
<![if !vml]>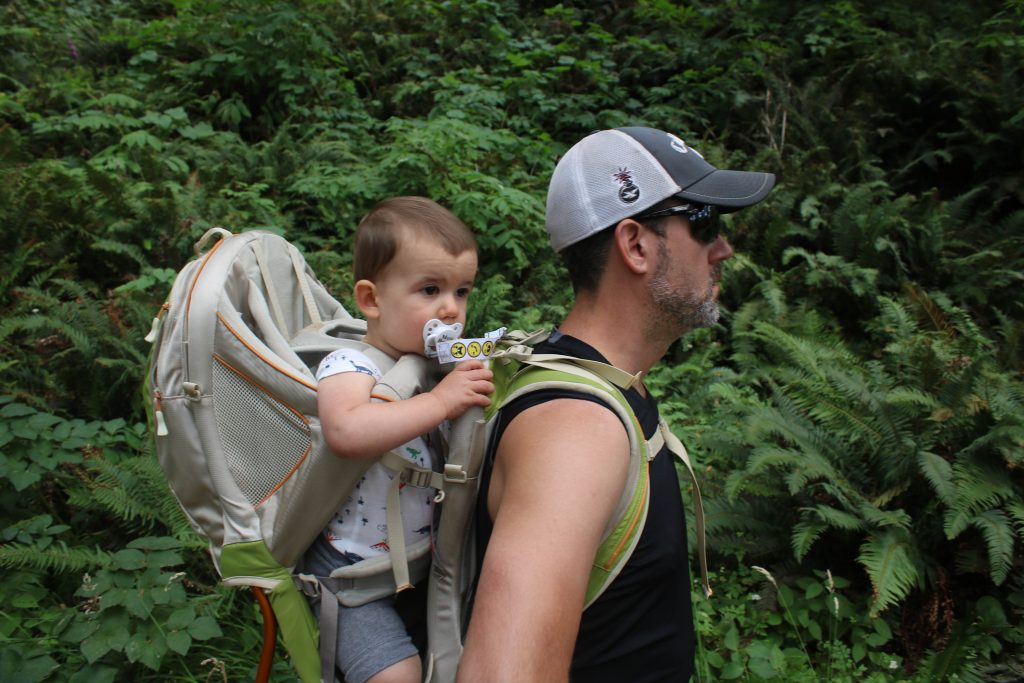 <![endif]>
<![if !vml]>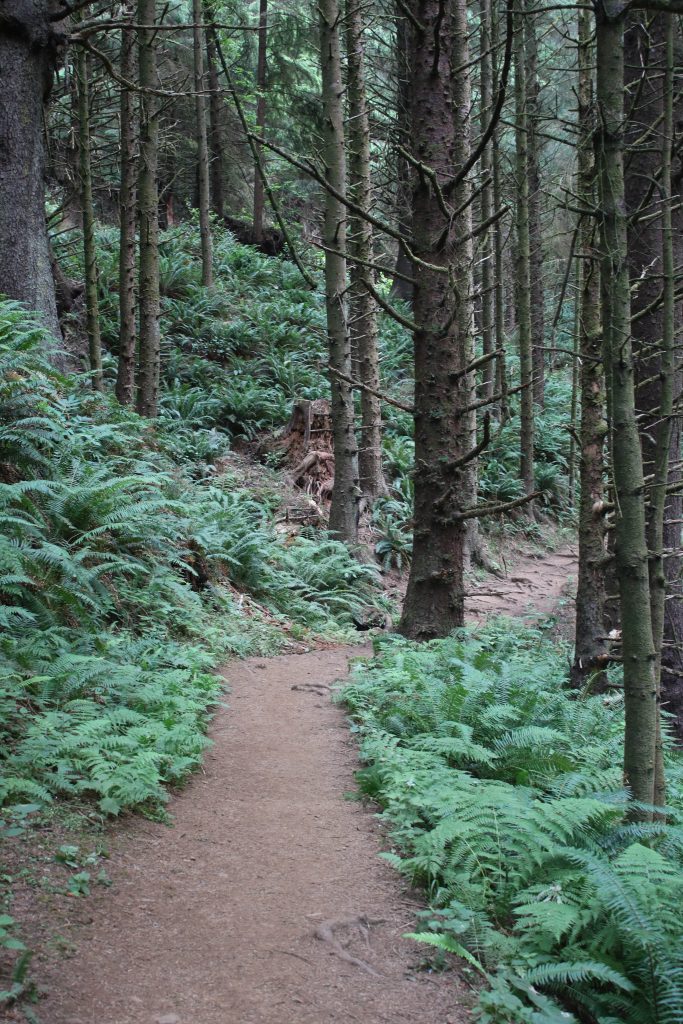 <![endif]>
<![if !vml]>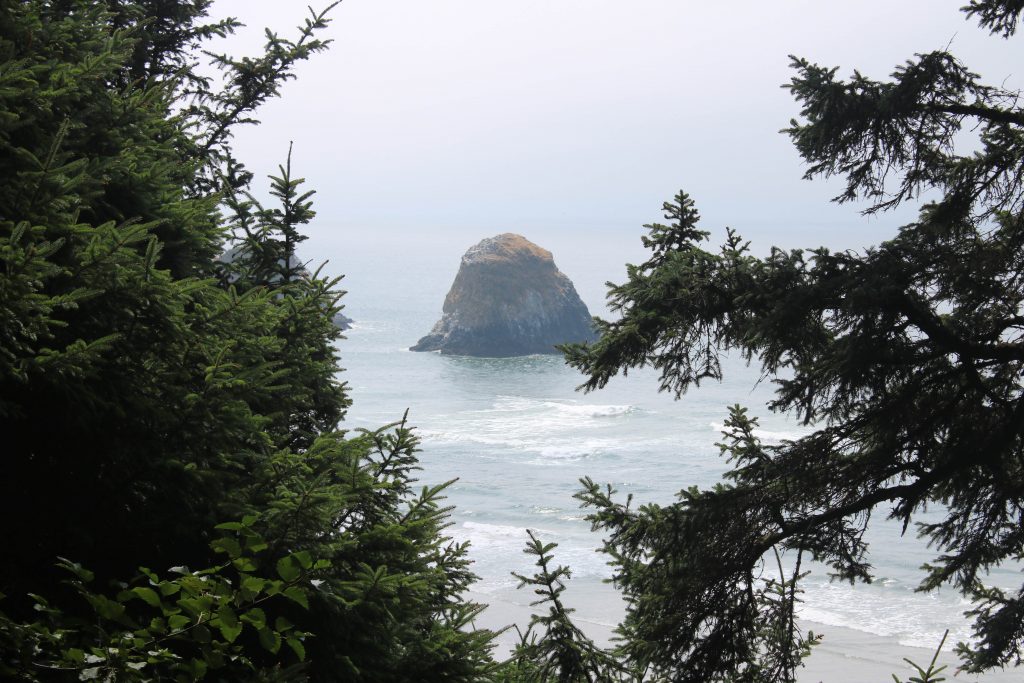 <![endif]>
We were doing down a lot of switchbacks that were pretty steep. Then we got to a fork in the trail. We continued down to Crescent Beach. And it was a great hike! What a payoff at the end!
<![if !vml]>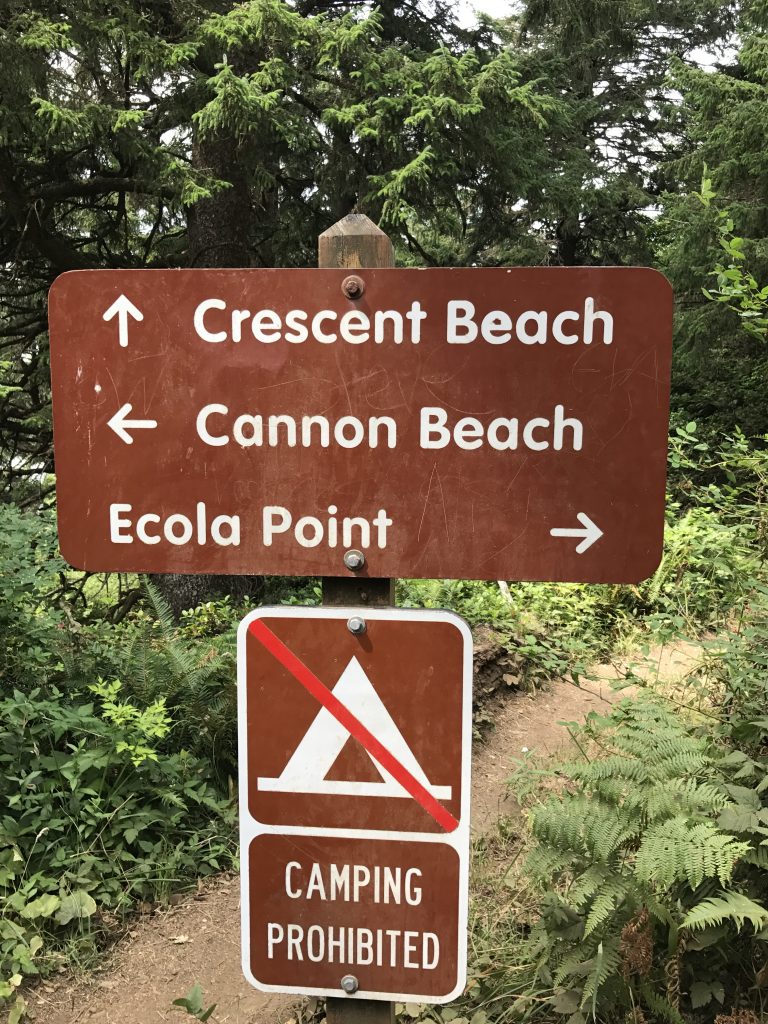 <![endif]>
<![if !vml]>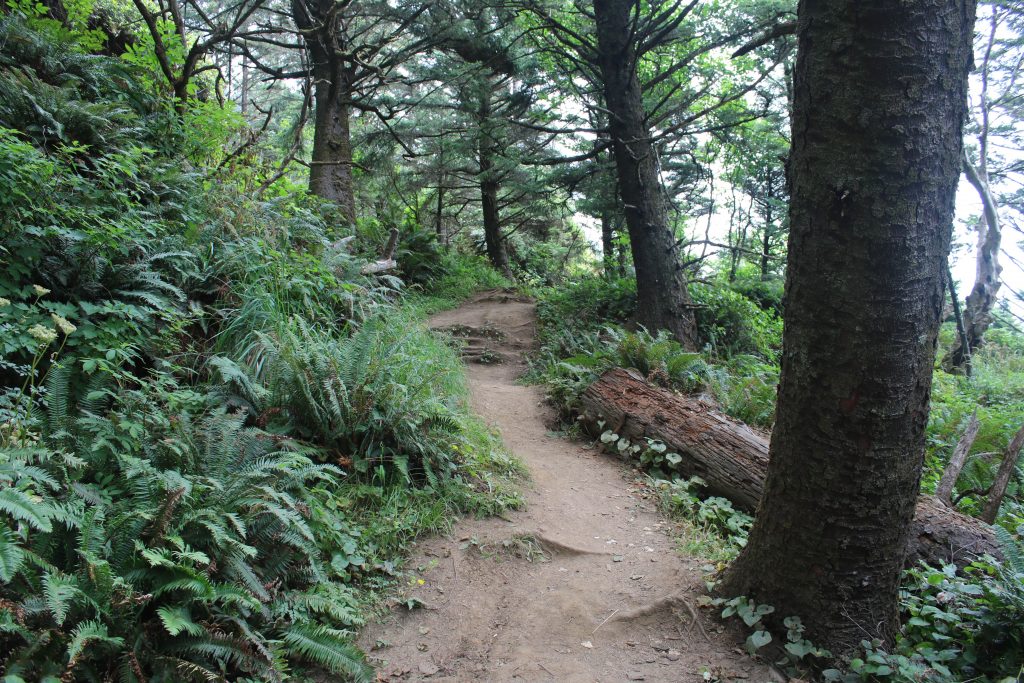 <![endif]>
<![if !vml]>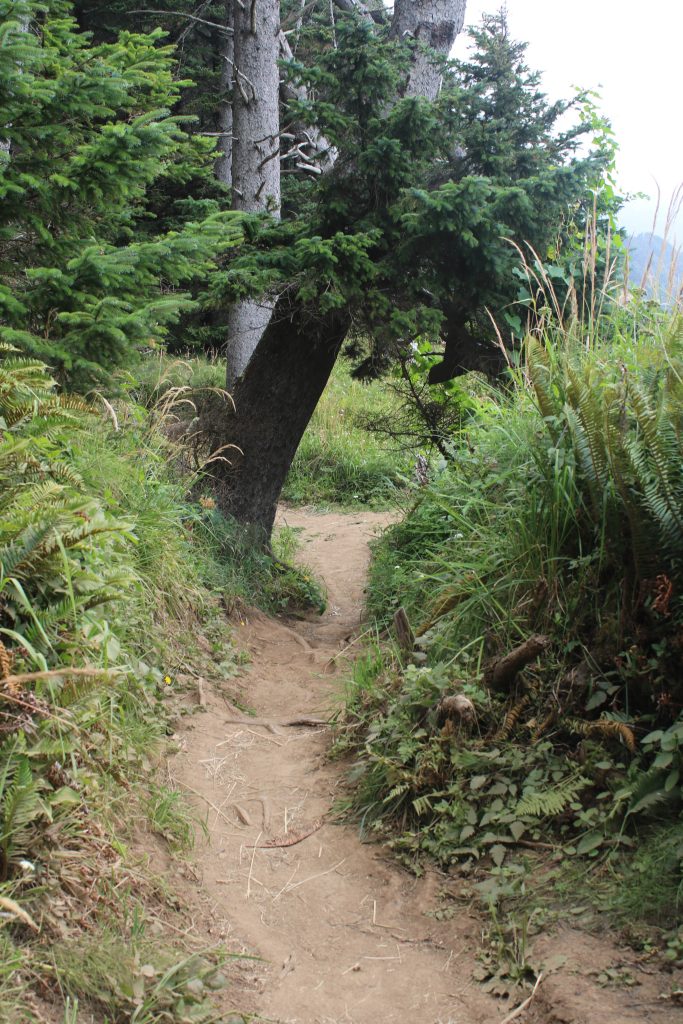 <![endif]>
As we hiked down through the forest, we got glimpses of the ocean and rocks and beach below. We continued on the switchbacks and then got to some stairs that led down to the beach.
<![if !vml]>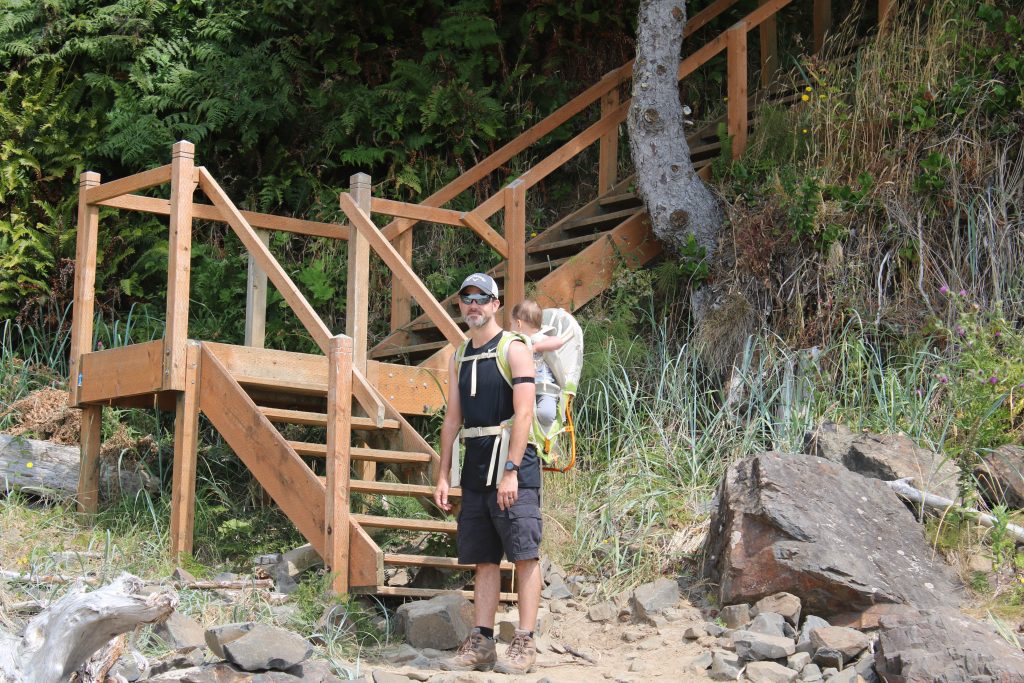 <![endif]>
You can't tell by the photos, but it was actually pretty sunny and warm out. The skies were slightly gray with lots of blue poking through. It would have been a great place to stop and have a picnic lunch (had we brought one!)
<![if !vml]>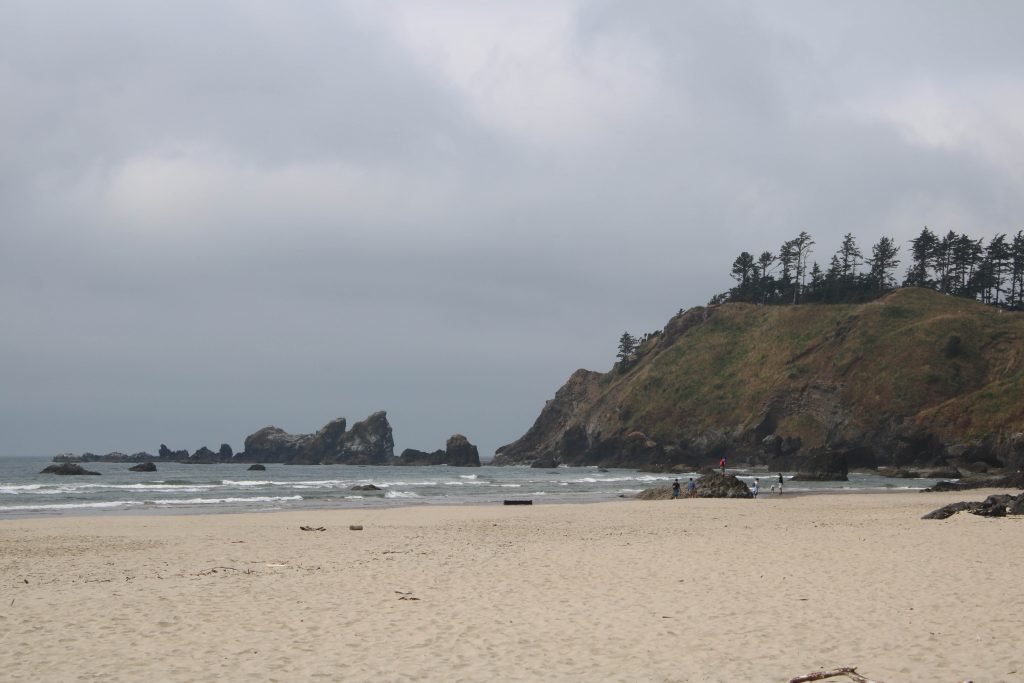 <![endif]>
<![if !vml]>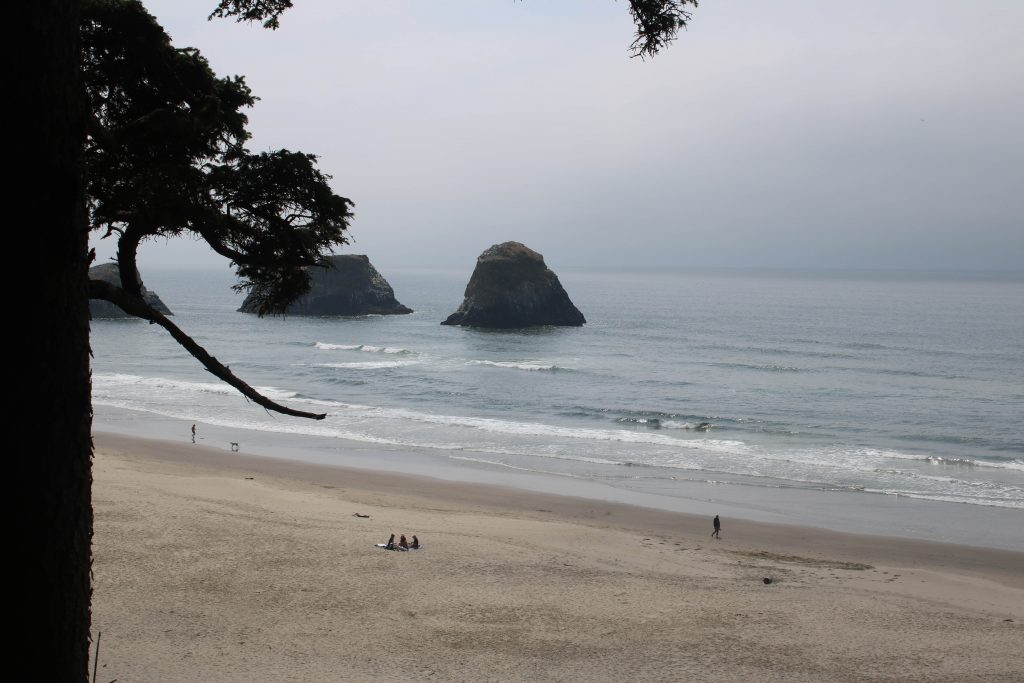 <![endif]>
It was getting pretty late in the day. We decided to hike back up instead of spending time on the beach (maybe next time we'll be more prepared) so we hiked back up the very steep trail!
<![if !vml]>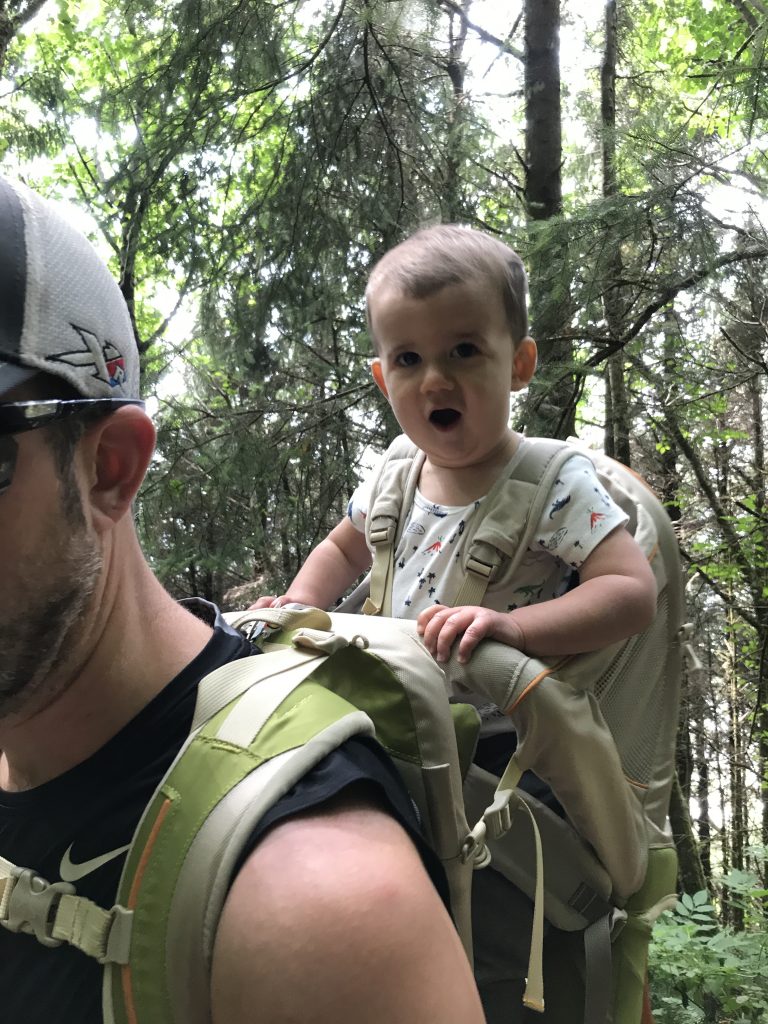 <![endif]>
<![if !vml]>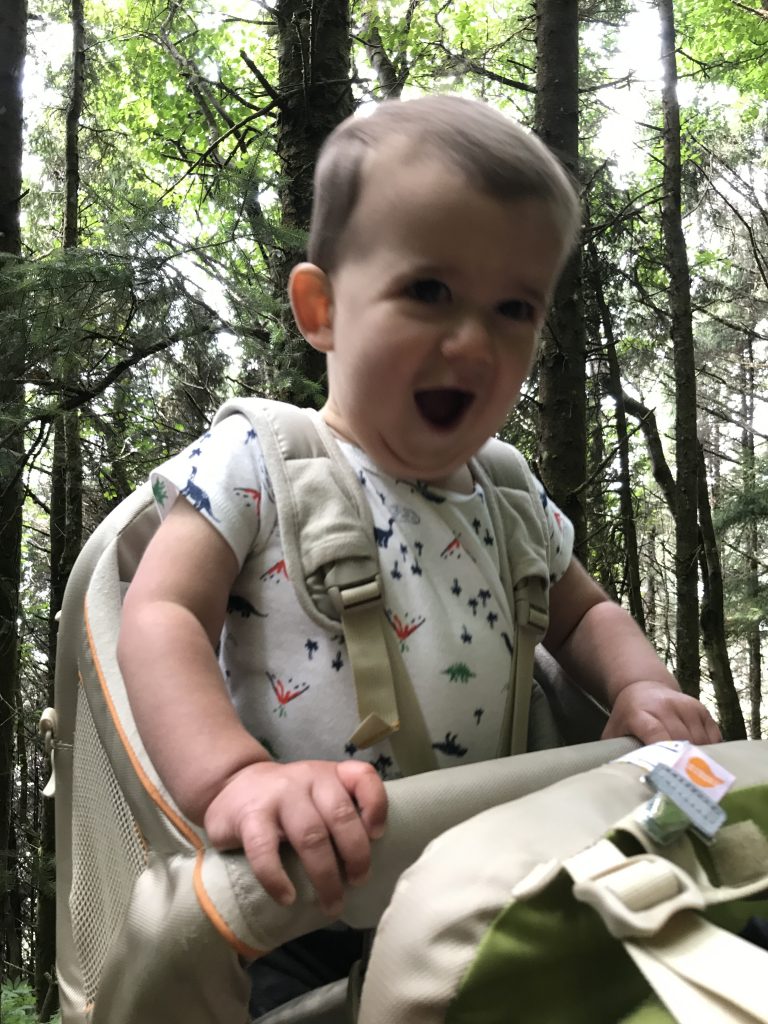 <![endif]>
<![if !vml]>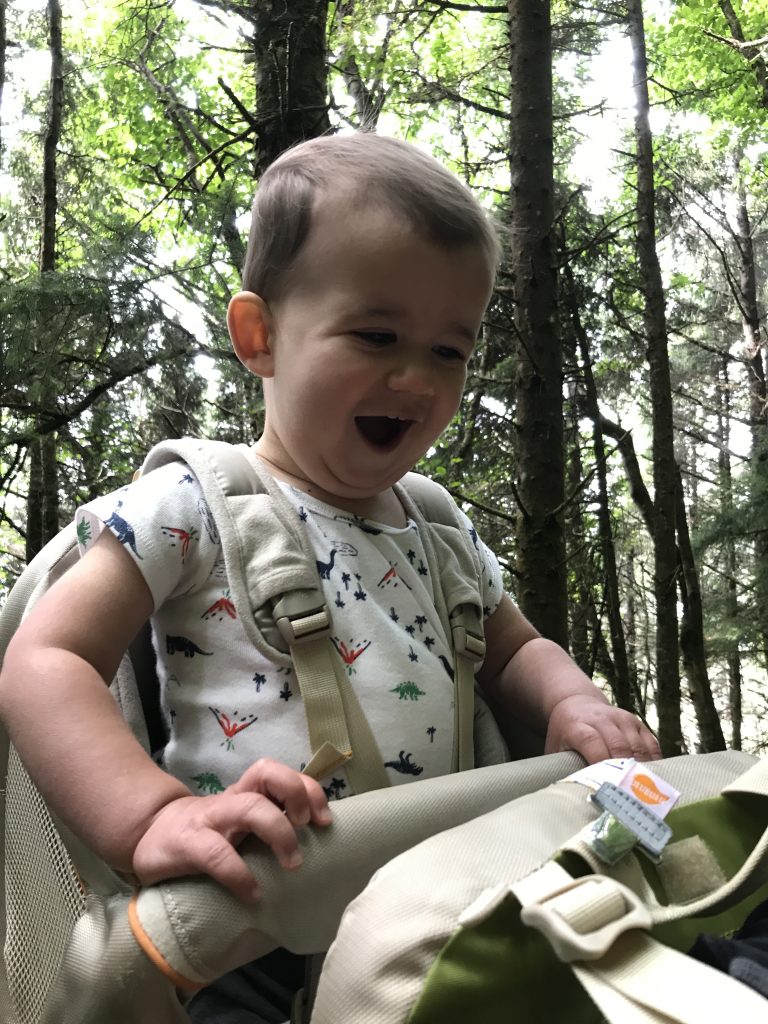 <![endif]>
It wasn't a super long hike. We did about 2.5 miles total, I burned 386 calories. We got back to the car and we were both suddenly starving! We tried to stop for a late lunch/early dinner in Cannon Beach but everywhere we tried was packed. How were there lines for tables at 3:30?!?!
So we decided to just start driving back to Portland. Logan had fallen asleep in the car almost immediately anyways, so it was the better option. We stopped and got some fast food for dinner and we devoured our food like we hadn't eaten all day (we kinda hadn't!).
The drive back to Portland was pretty easy. We lucked out again and didn't hit much traffic.
We really need to make the beach more of a priority in our lives. I always feel so good there, happy and relaxed and like my soul is happy. There really isn't any excuse not to go more often. I mean, in ideal traffic it's 90 minutes from Portland so it's easy to do a day trip!
Post date: 2017-08-09 08:55:26
Post date GMT: 2017-08-09 15:55:26
Post modified date: 2017-08-07 12:58:17
Post modified date GMT: 2017-08-07 19:58:17
Powered by [ Universal Post Manager ] plugin. MS Word saving format developed by gVectors Team www.gVectors.com