Have you ever had one of those weekends where you never seem to sit down and relax? That pretty much describes the bulk of my weekend. Michael and I were dog sitting for his sister Friday night and Saturday morning so we went over to her house to feed the dogs, let them out and play with them. It was so much fun!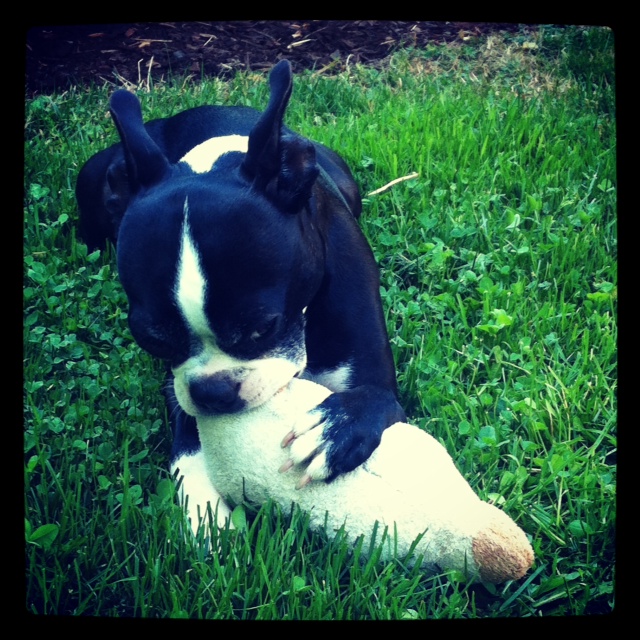 They were super cute and excited to be let outside for a bit. So on Saturday, we played with the dogs, I went to the gym, got a pedicure with a friend, spent a couple hours gardening, went spirits tasting, grocery shopping and then home to make pizza. Exhausted yet?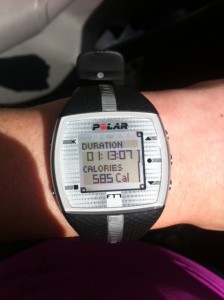 I had a Living Social deal for Eastside Distillery–a tasting and tour for two including some salted caramels (yum1!). It was a busy place when we got there. I didn't know we had to make a reservation so we didn't get to do the tour, bummer, but we did get a tasting. There were two vodkas, two rums and four bourbons.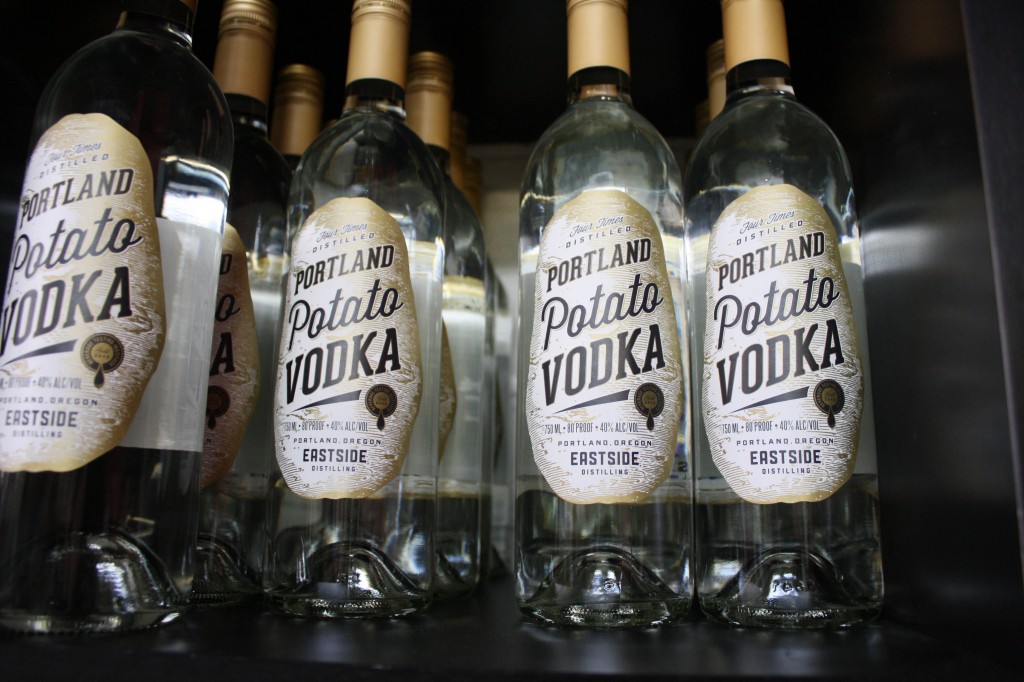 We got 4 tasting each and that was the limit. I tried the two vodkas and the two rums. I LOVED the coffee rum. That's what I ended up buying. I cannot wait to give it a try! The coffee rum didn't need anything. It could totally be served over ice and that would be good.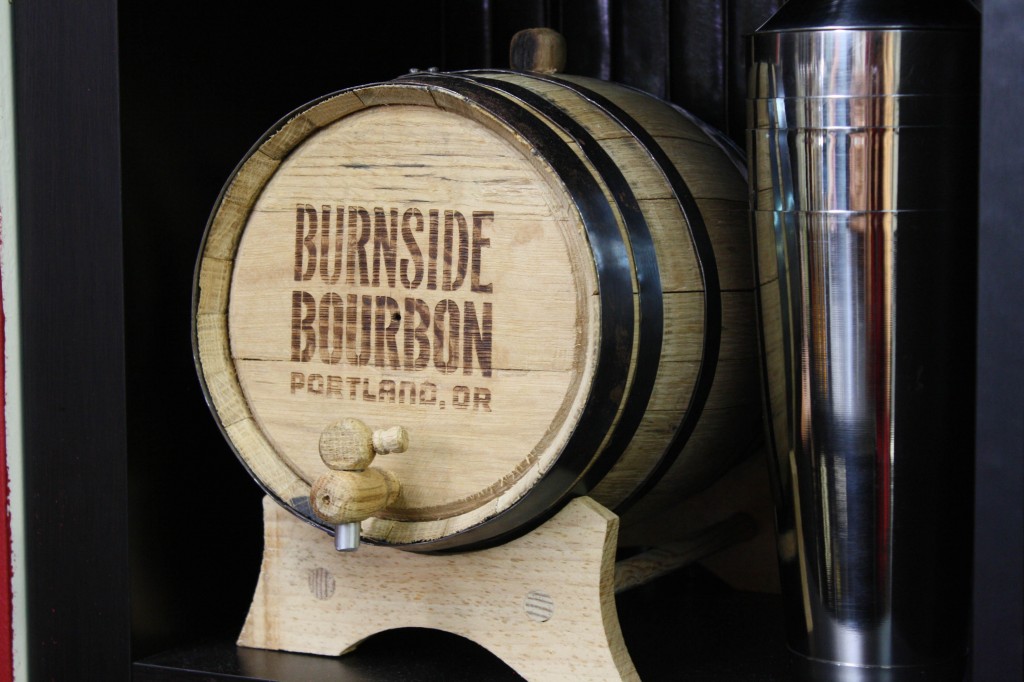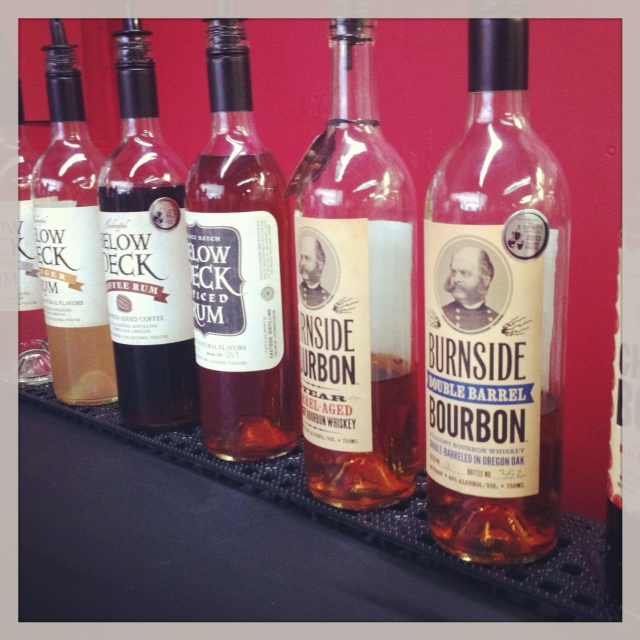 Since Michael is a whiskey fan, he tasted the bourbons. There was a bourbon infused with Oregon Bing cherries. It wasn't quite as thick and sweet as a liqueur but close. The distillery was really cool. It was in a warehouse with half of it converted to a tasting room.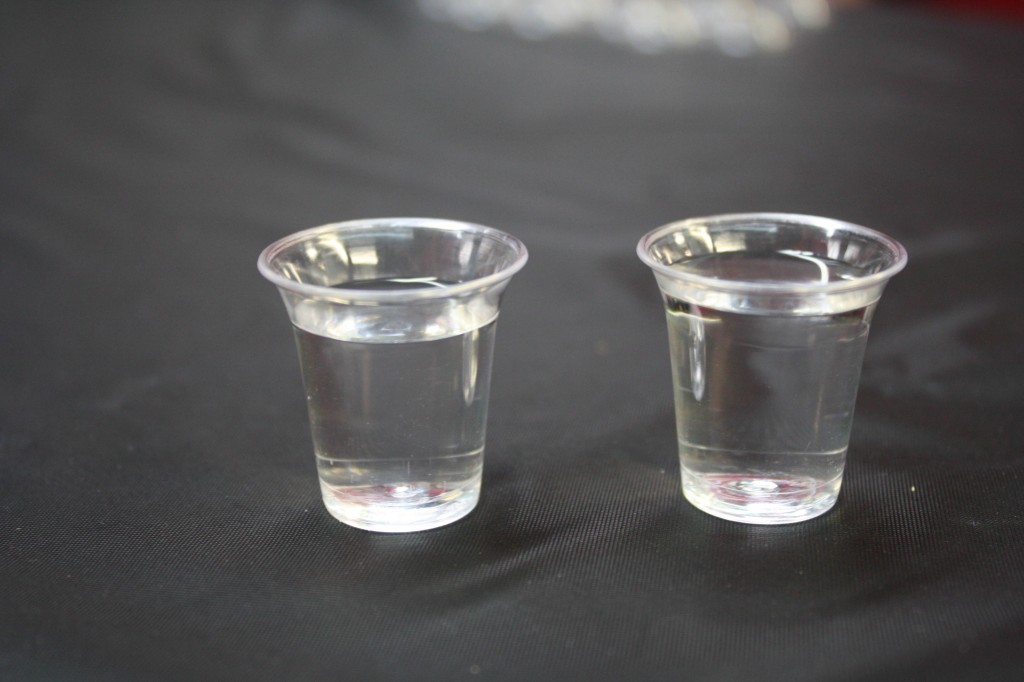 They also served a mini cocktail mix–you had a choice, the ginger vodka lemonade, the coffee rum drink with milk, or a Bloody Mary. I went with the Bloody Mary because I was considering buying their mix. It was tasty! I could really taste the cilantro they added to the mix.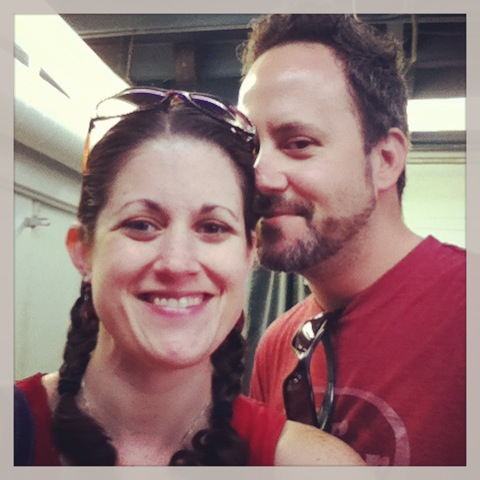 After the tasting, we bought some more soil so I could finish up the garden and the fixings for pizza. It's been so long since we've made our own pizza and then with Michael going gluten-free it kind of went by the wayside. Michael bought some gluten free pizza mix from Bob's Red Mill.
The dough was sticky and not as elastic as the regular pizza dough. It wasn't necessarily difficult to work with, just difficult to keep together and in a shape resembling a pizza. But it doesn't have to look pretty, it just has to taste good! I topped the pizza with fresh mozzarella, spicy ground sausage, roma tomatoes and a mixture of fresh rosemary, oregano and basil from my garden.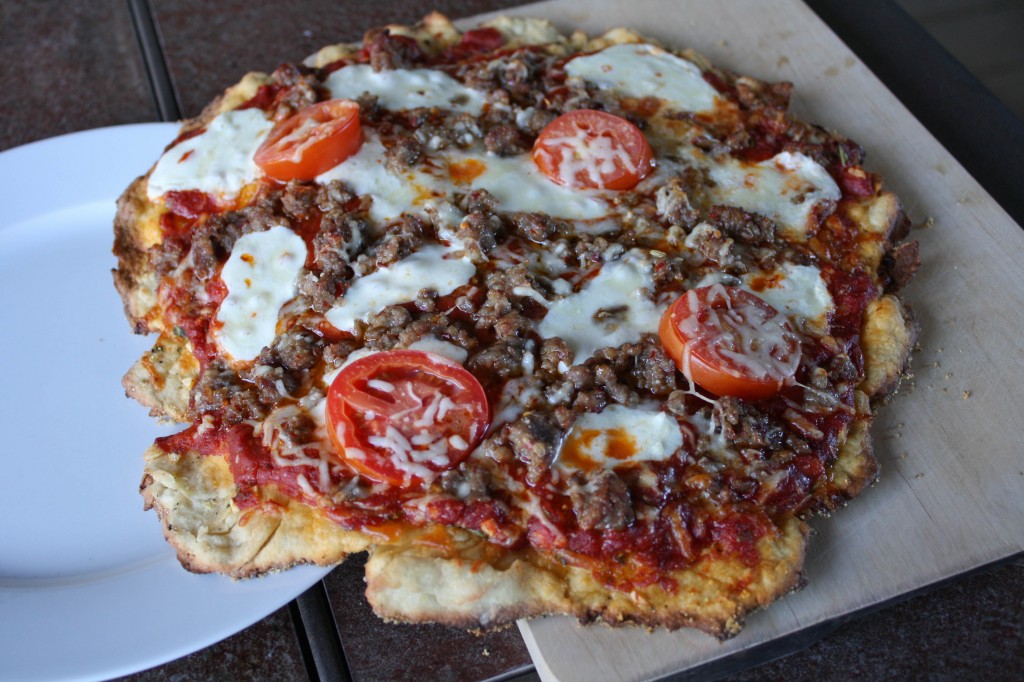 The crust was REALLY good. I was impressed. I had low expectations because gluten-free anything is often disappointing. I was not disappointed by this pizza. I loved it! It tasted just like regular pizza, the crust had a little crisp to it–almost like a cracker but not that crispy–and the flavors were fantastic.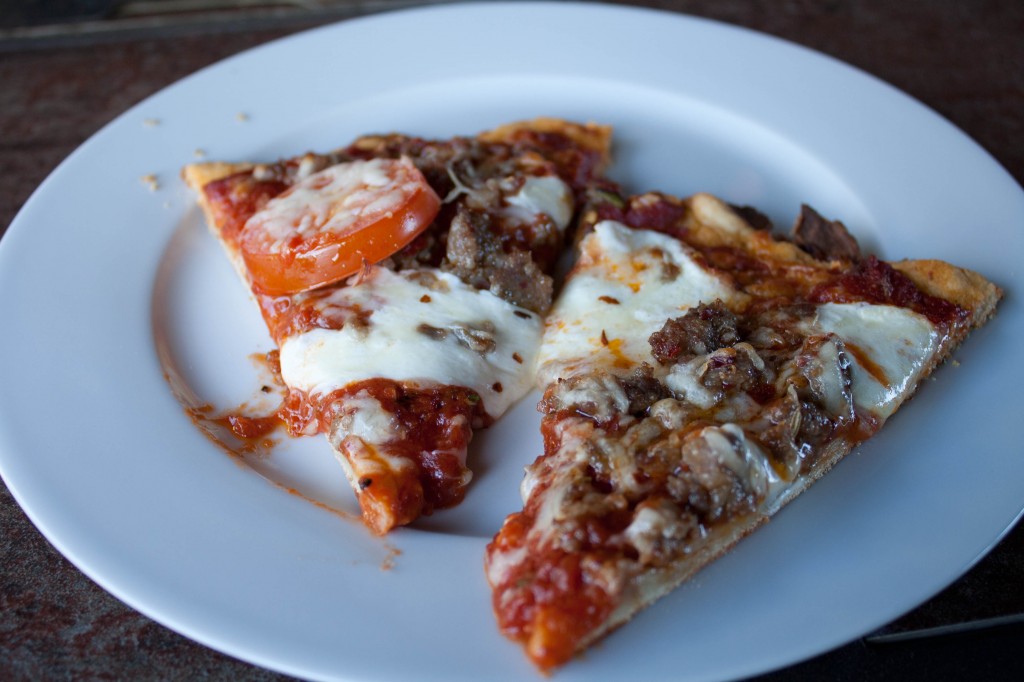 The pizza was a great finish to the very, very busy day I had. We relaxed and watched a couple episodes of Homeland before crashing. On Sunday I finished up the last bits of my garden. I wanted to plant some flowers as well as the veggies and herbs I usually do. I found some huge pots in the shed that we've never used so I filled a few of those.
The Garden Tour: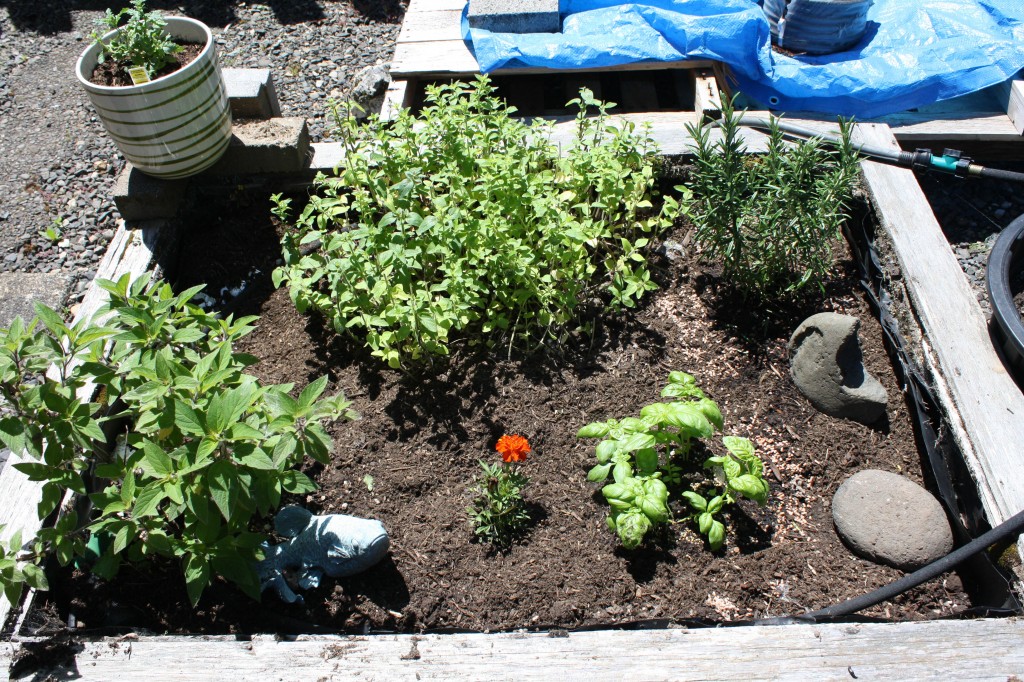 From left to right: pineapple sage, oregano, basil and rosemary. With one lone marigold to shoo away the aphids. The sage and oregano are from last year and I had to trim them back a lot to thin out the overgrowth.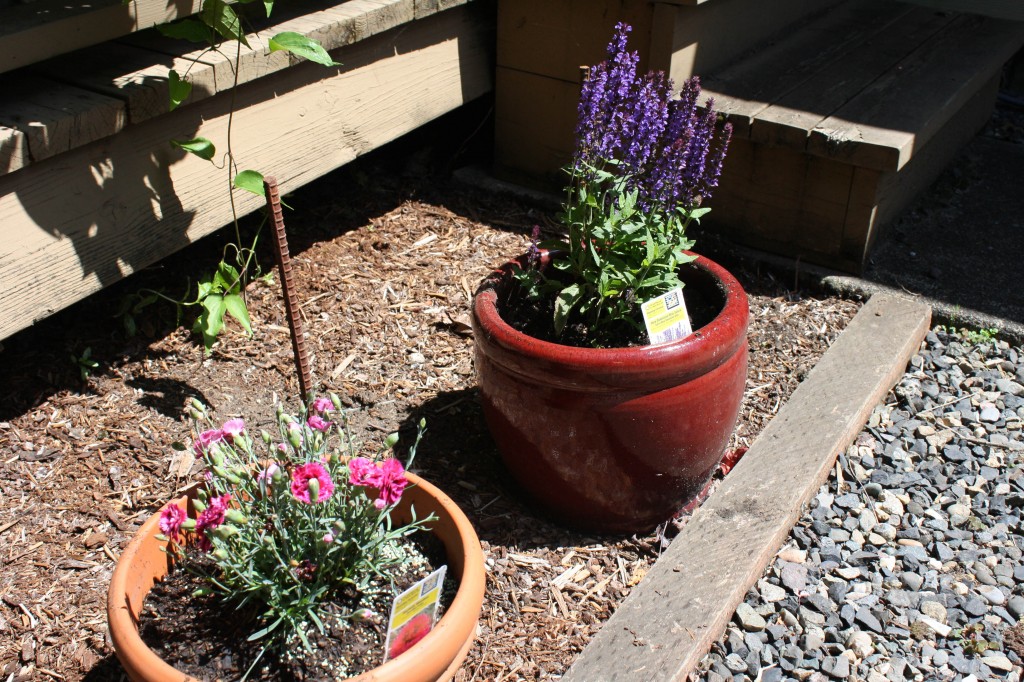 Blue Salvia and Starlette Dianthus. I tried to buy perennials because I hate wasting money on flowers that bloom for a month or two and then die and never come back! Of course we got jalapenos, too: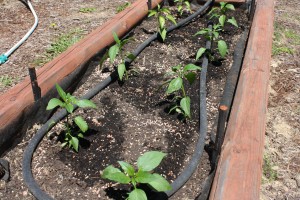 I wanted to try some new things this year. I got a Purple bell pepper, brussels sprouts, and straightneck squash. The squash isn't supposed to take over the whole garden (supposedly) but time will tell. I have no idea what to do with the Brussels sprouts so I need to research that.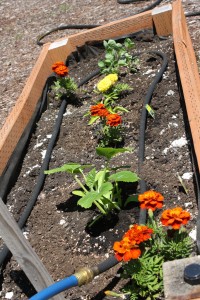 Finally, I got two plants I've wanted for a long time: Russian Sage and a sunflower. I put both in pots because I know from experience the Russian Sage takes over everything. I am so happy that I got a sunflower! They are my favorite flower and it's so nice being able to look outside in the garden and see it.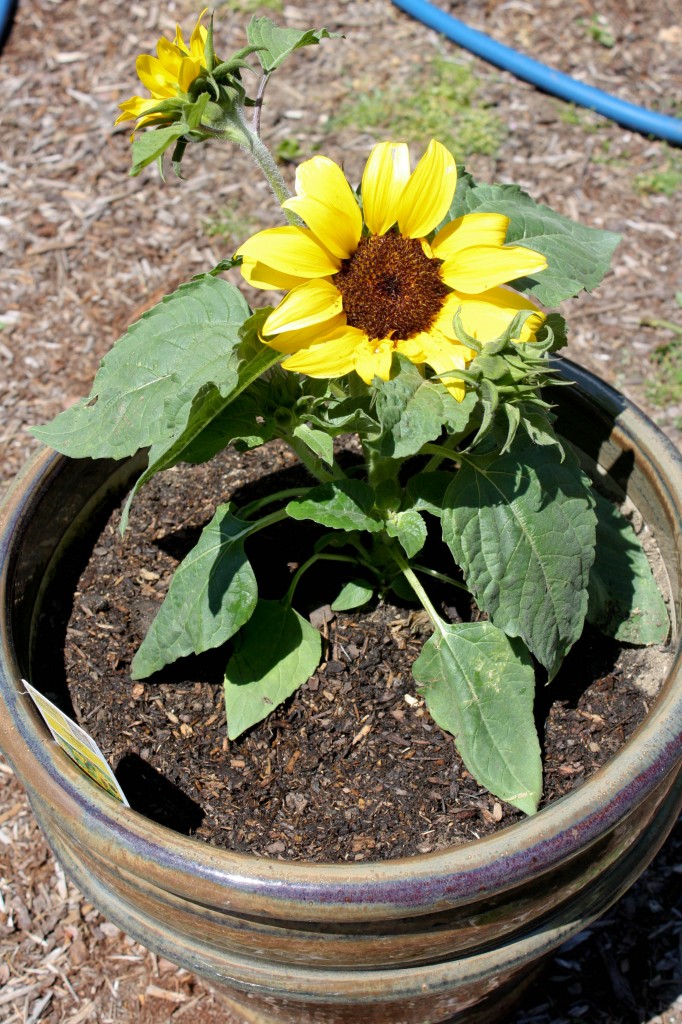 Even though it was one of the busiest, craziest weekends, I'm still happy I got so much accomplished. Some friend time, some chore time, the garden is looking really great and I can't wait to spend my summer relaxing out there! But honestly, after spending such a busy weekend never sitting down to relax makes me want another weekend to recover from my weekend…
QUESTION: Do you have a garden this year? What did you plant?