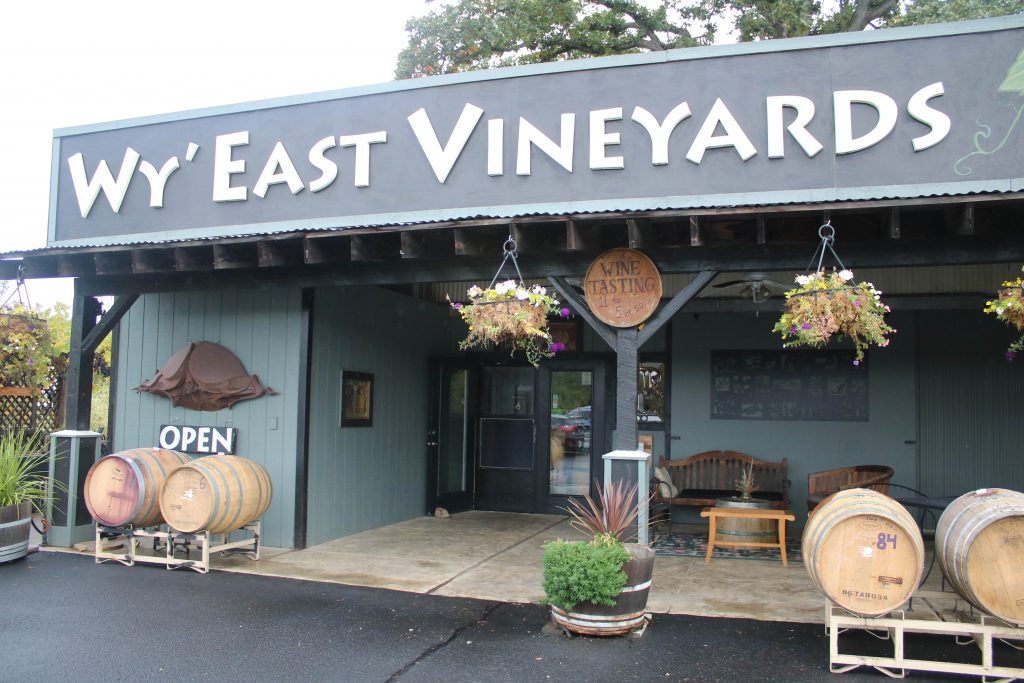 After hitting a few fruit stands and doing the pumpkin patch we stopped at Wy'East so I could do a quick tasting. I wanted to buy a bottle of the wine I bought at my Bachelorette Party wine trip but couldn't remember what it was. So of course I had to taste them all. 🙂
Well it turned out to be the first one I tasted! It was a nice little wine tasting, very chill because it was just around 12:30 or 1 and not too crowded yet. I bought a bottle of the Pinot Gris.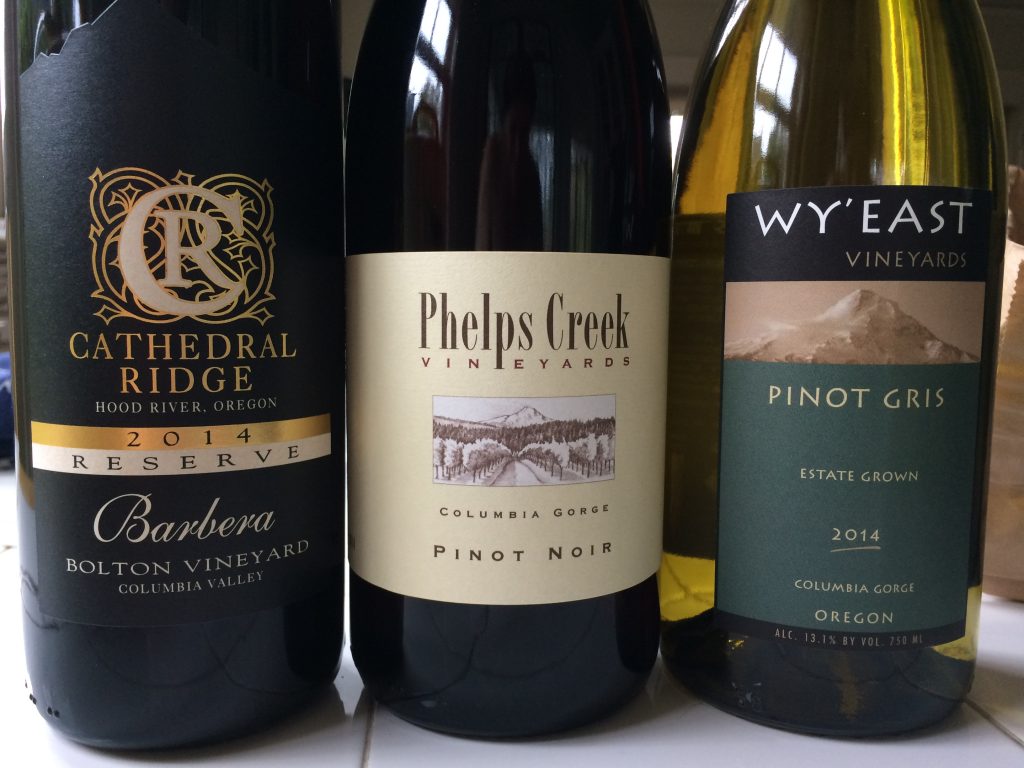 After that we stopped at the White House Winery for lunch. The reviews for the food cart were good and several people had recommended it for lunch.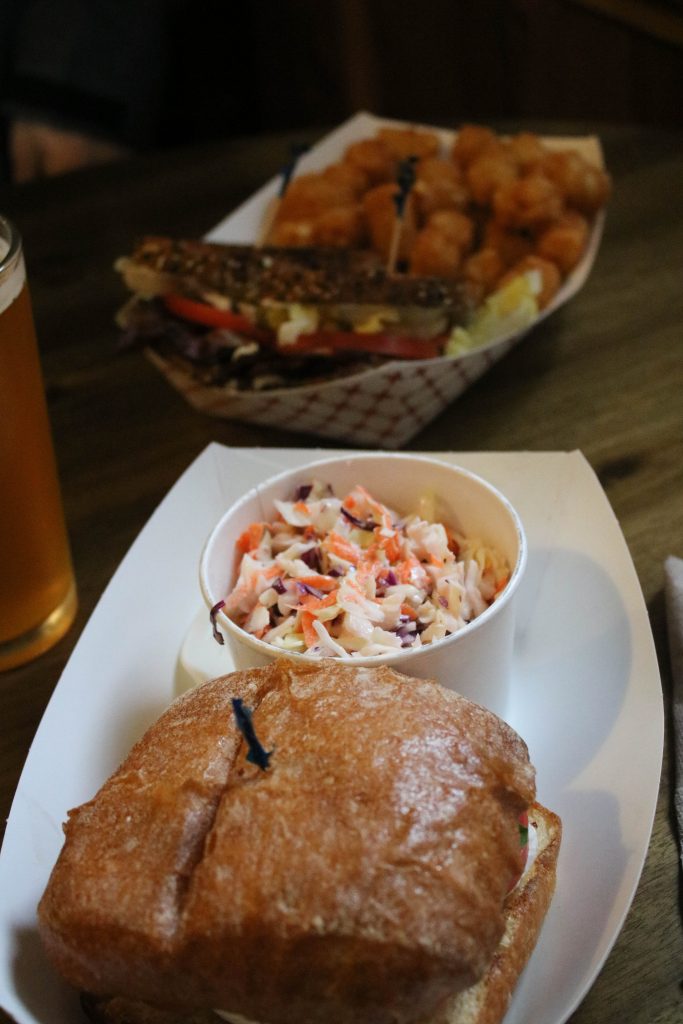 Michael got the BLT and I got the Caprese sandwich with coleslaw. My sandwich was excellent! So flavorful and it hit the spot. Michael said his sandwich was great, too. He got a beer in their beer/cider tasting room and we just hung out and ate lunch inside the cafe.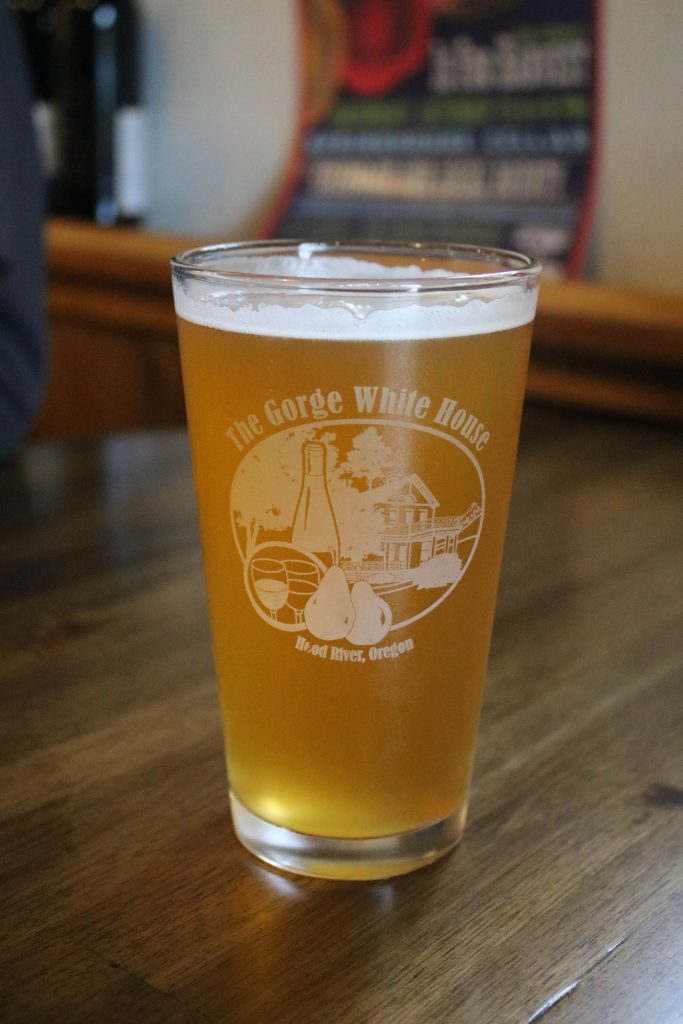 After lunch we grabbed Bella from the car and put Logan in the Ergo and we walked around the gardens.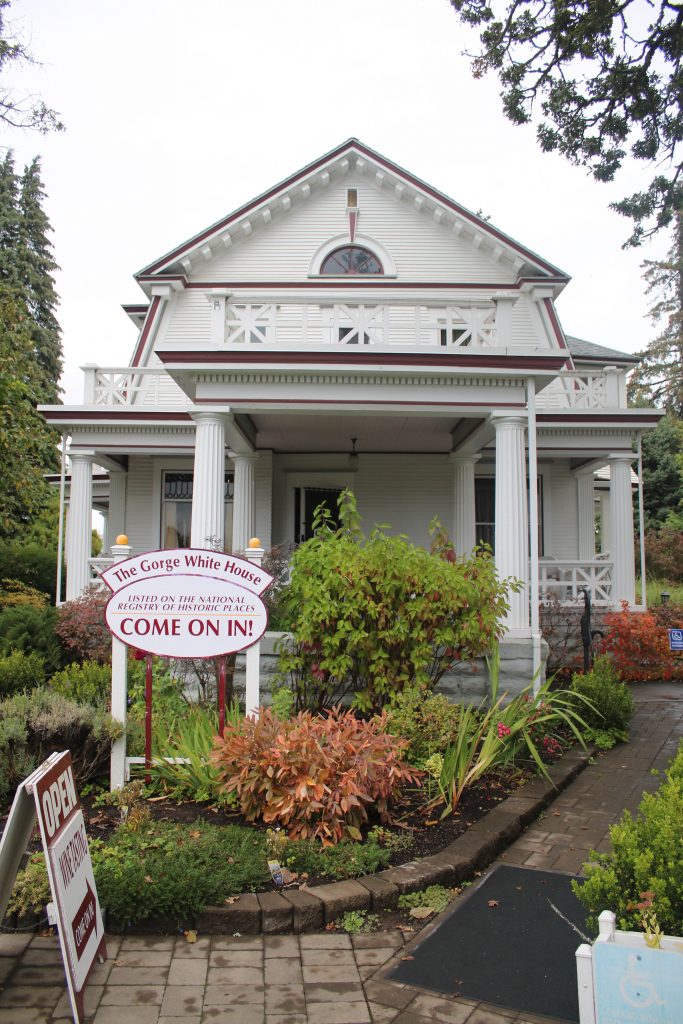 This parent was smart: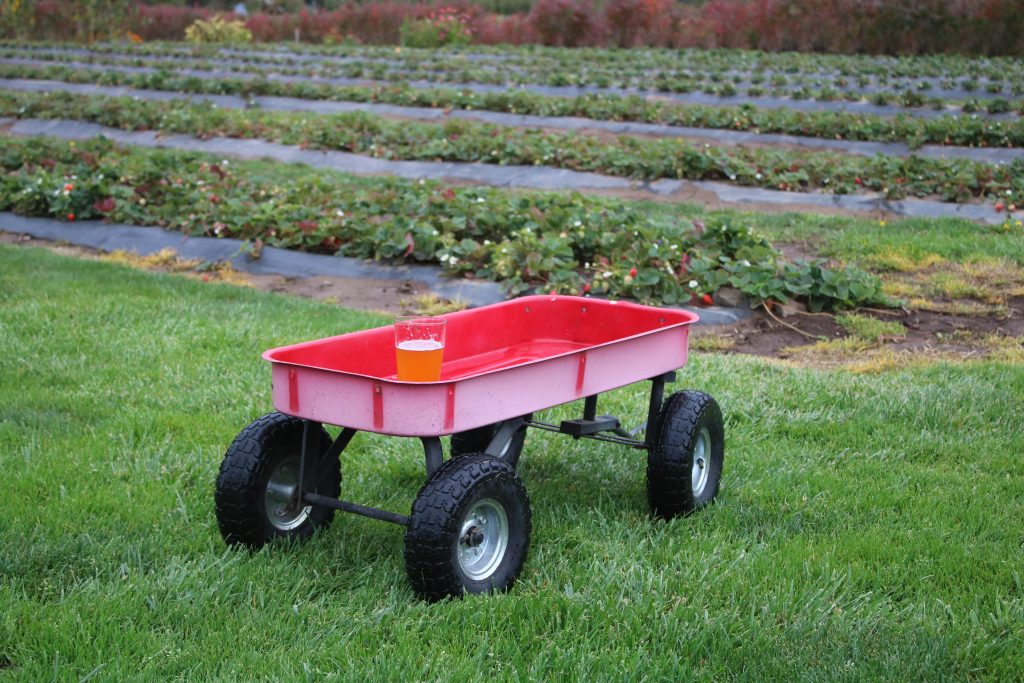 We'll have to remember that for 5 years from now. 😉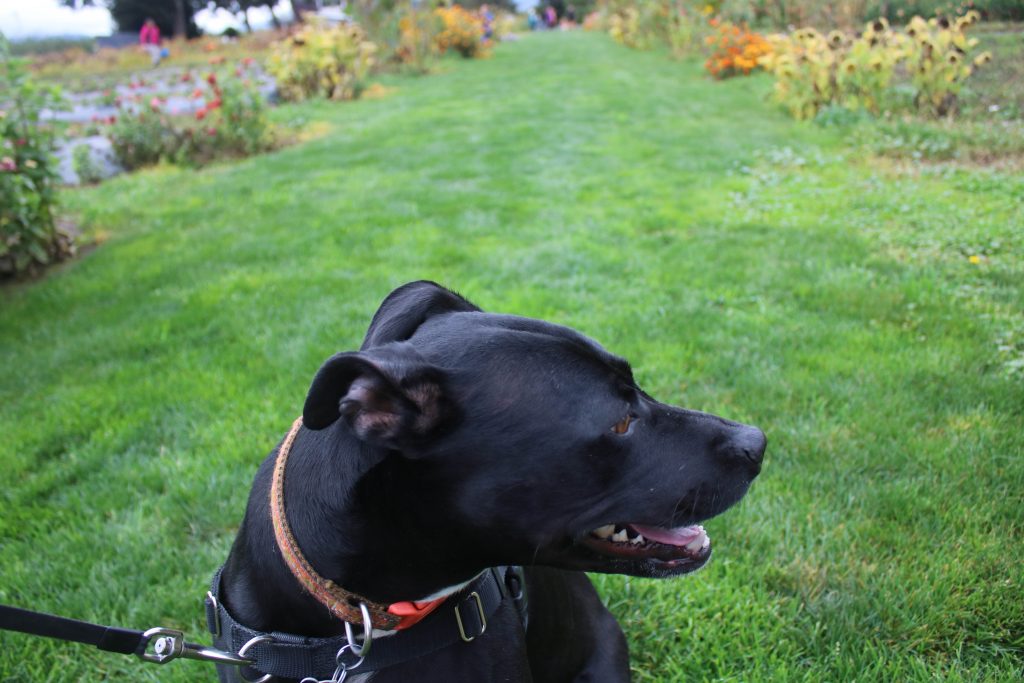 We lucked out on Sunday. It was supposed to rain all day but it wasn't bad. It just sprinkled here and there. We were able to meander around outside for most of our outings without getting rained on.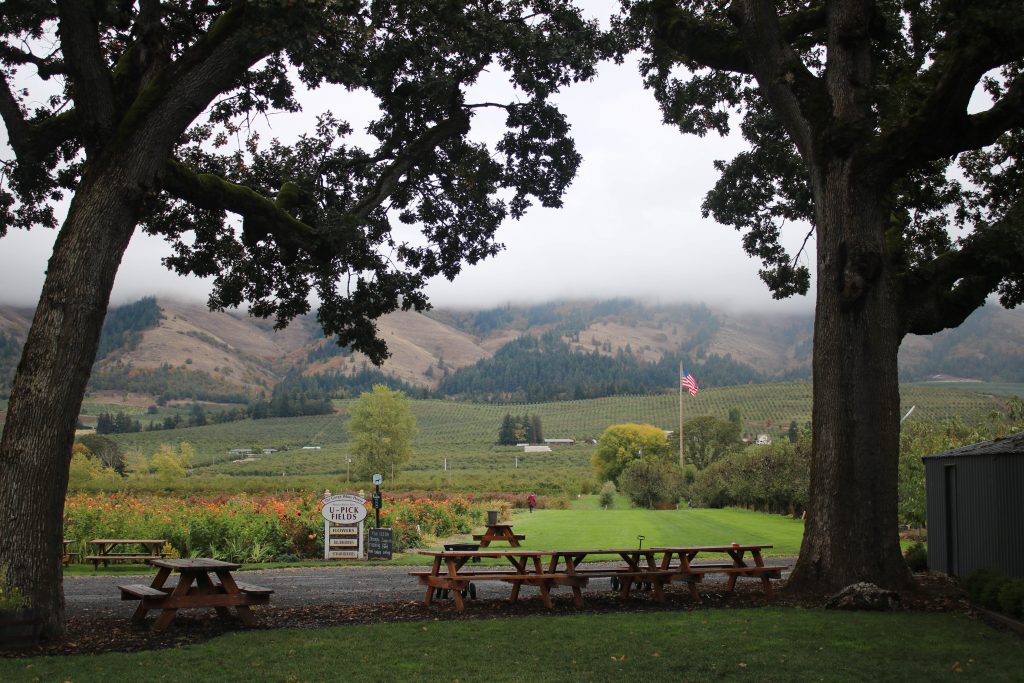 They had a GORGEOUS dahlia farm, too! I loved taking photos of my favorite flowers.
After that we made one more stop at Phelps Creek Tasting Room. By this time the rain had hit and it was pouring outside! So a good time to go INSIDE and get some wine poured!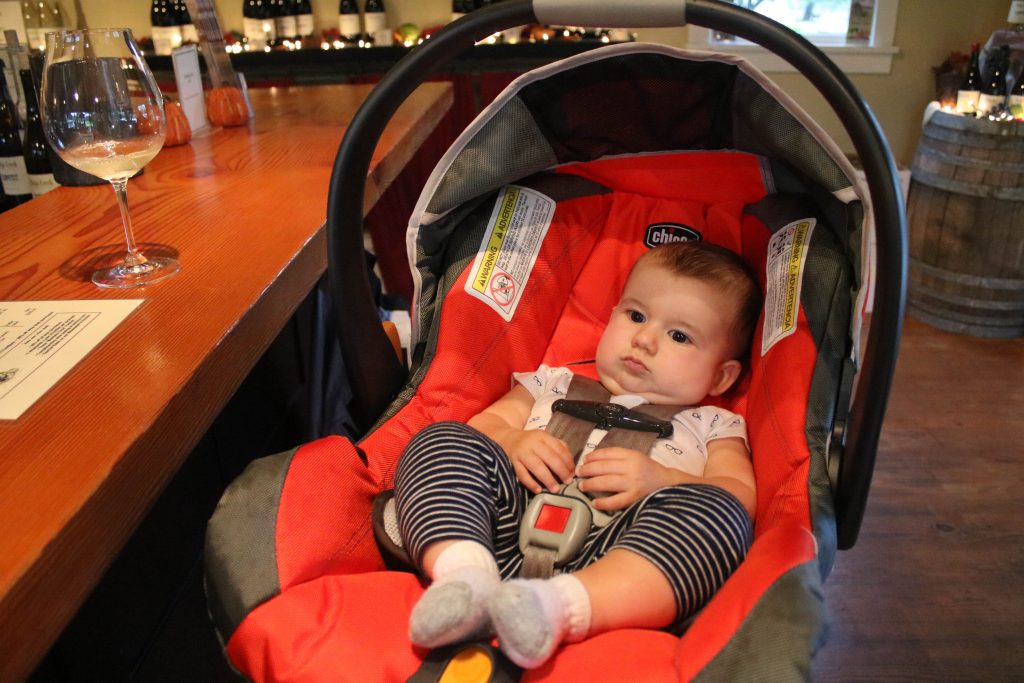 The tasting room is at the golf course near the house we stayed at. It was the perfect spot for our last hurray of the day. I think the rainy weather had scared everyone else away, too, because we basically had the tasting room to ourselves. Another older couple joined us. They were members of the wine club and so we got to try some tastes of wines only members get just because it was just the 4 of us. Winning!
I ended up buying a bottle of Pinot Noir that we both liked and it was just a fun way to spend the late afternoon. The other couple was chatty and friendly and he convinced me to taste their Chardonnay even though I do not like Chardonnay. I guess Phelps Creek does it in steel barrels instead of oak so it doesn't taste like a buttery Chardonnay (which I dislike). And he was right! It was quite tasty.
It was time to go back to the house. I wanted a little down time to relax so I got to soak in the clawfoot tub at the house: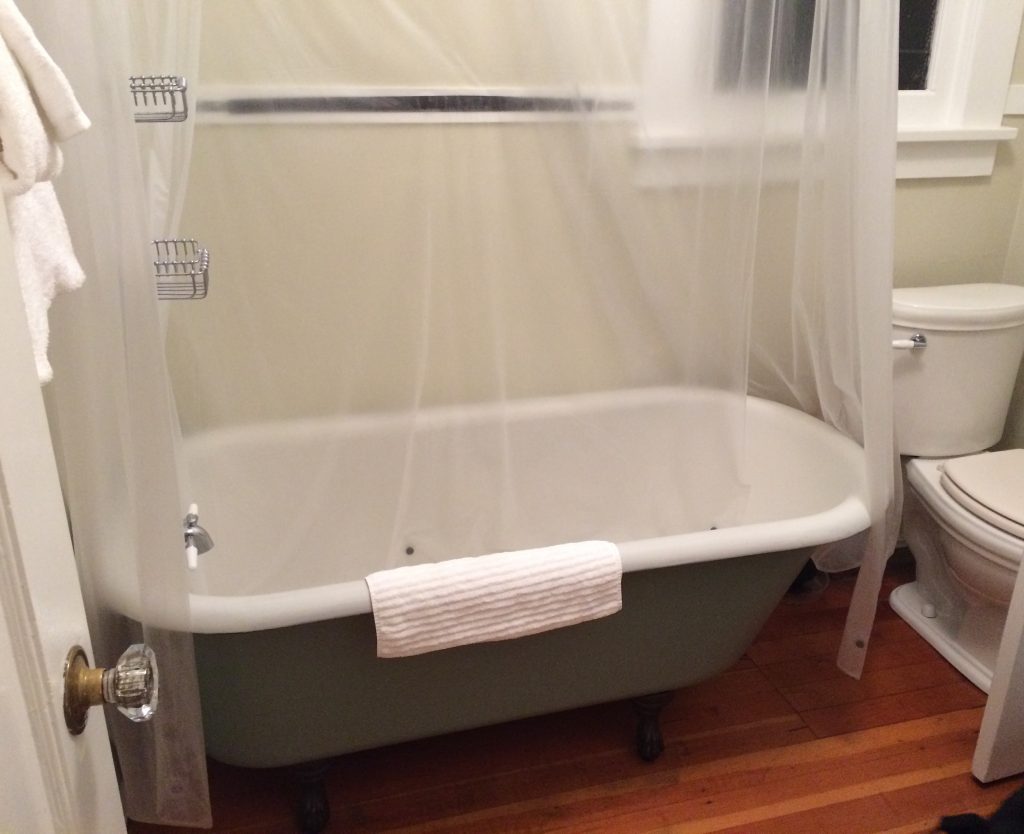 I put on some Sarah Vaughn on Spotify and relaxed in a bathtub that I can actually fit into! I hate that our bathtub at home is so tiny. Someday….
Michael went out to pick up dinner at Double Mountain Brewery and we settled in to watch the 2nd Presidential Debates with our pizza. The pizza was just ok. We both remembered it being better last time we had it. Not sure what happened there.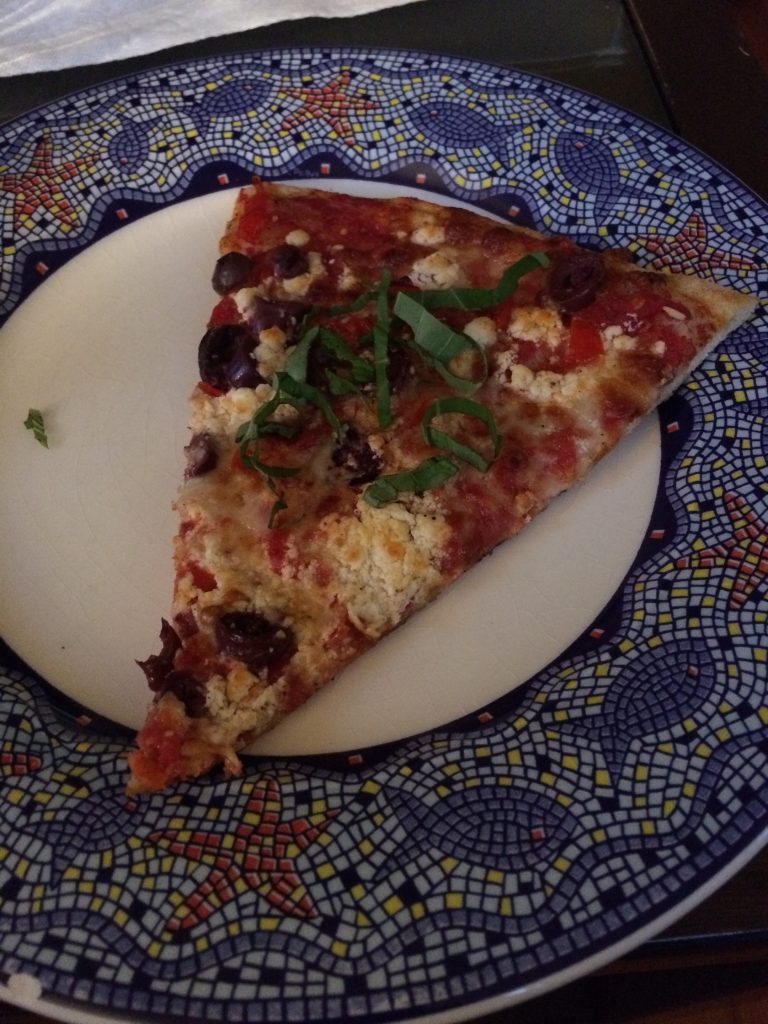 Monday we awoke to sunshine and warmer weather! Thank goodness. I was looking forward to it not raining.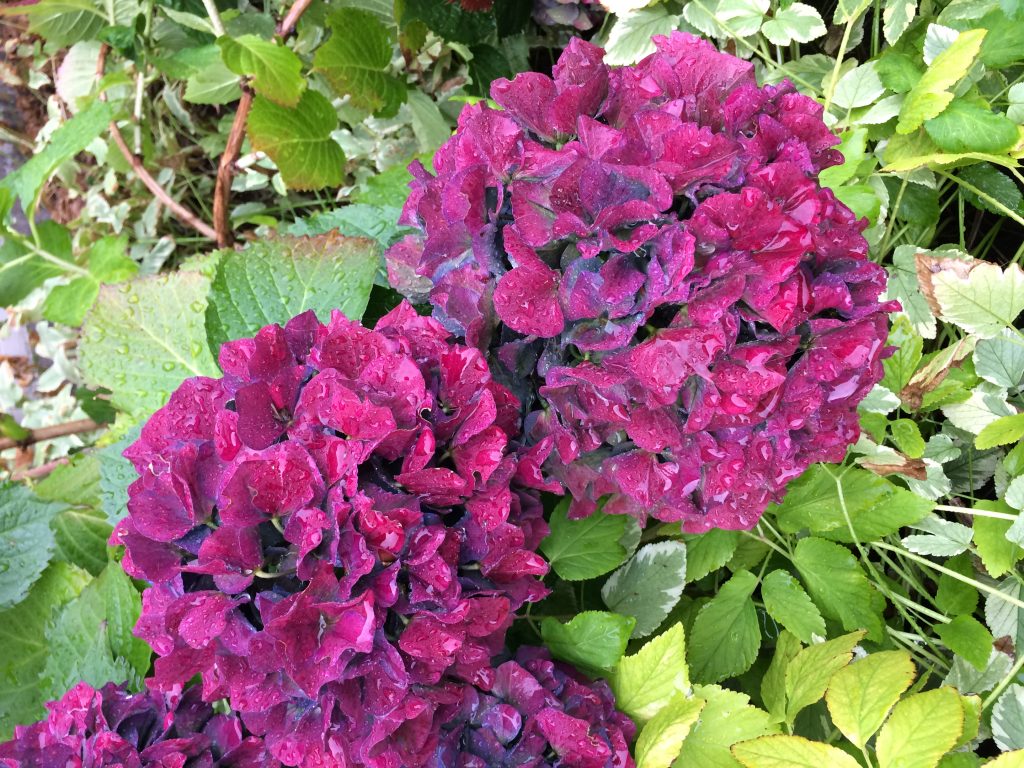 We packed up and then went to breakfast at Bette's Place in downtown Hood River. The restaurant we wanted to go to was packed and so we tried this place and it was good! We got seated right away and the food came out fast.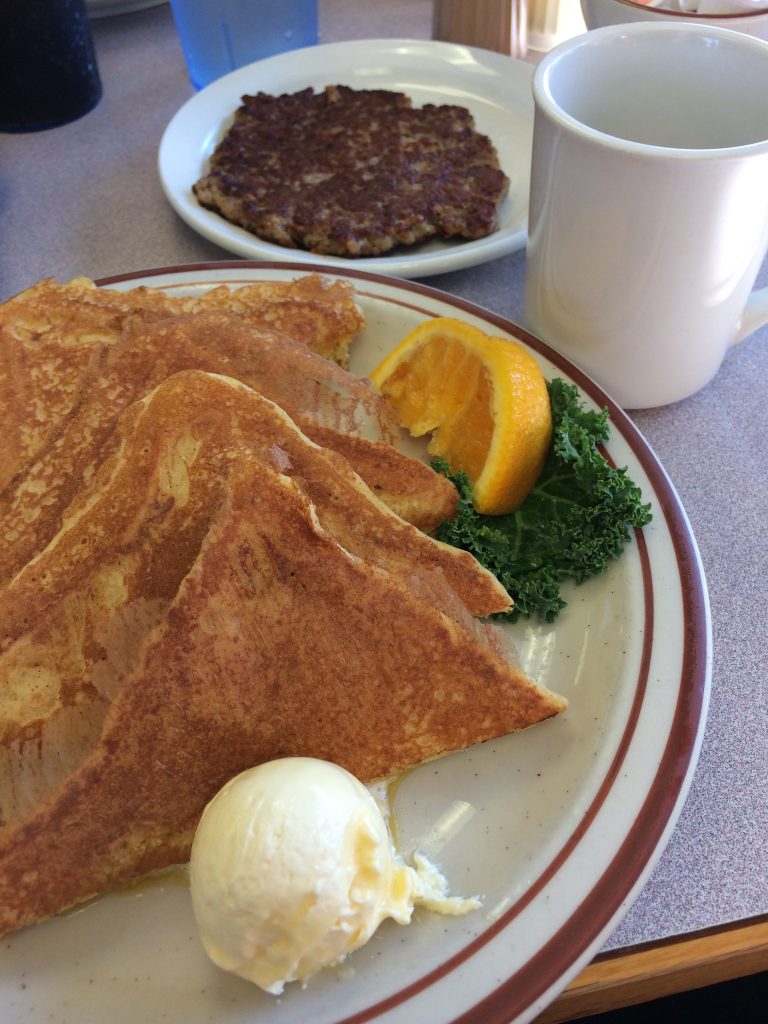 I wanted some comfort food so I got the French toast with a sausage patty (which was huge!). Then we went for a hike. Logan's first hike!
I had a list of a few nearby hikes in Hood River. Since it was our first time trying a hike with the baby I wanted something easy and fairly flat and not too muddy. We lucked out with Indian Creek Trail.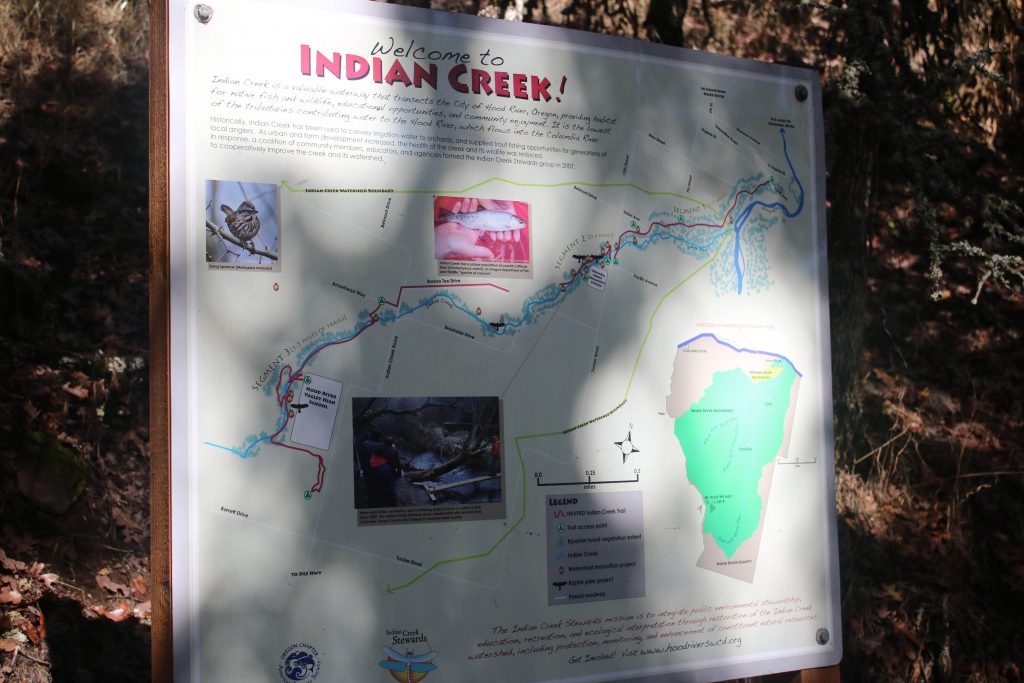 It was a short hike, but it was perfect for what we were looking for as a beginning outing with Logan.
Look at Bella: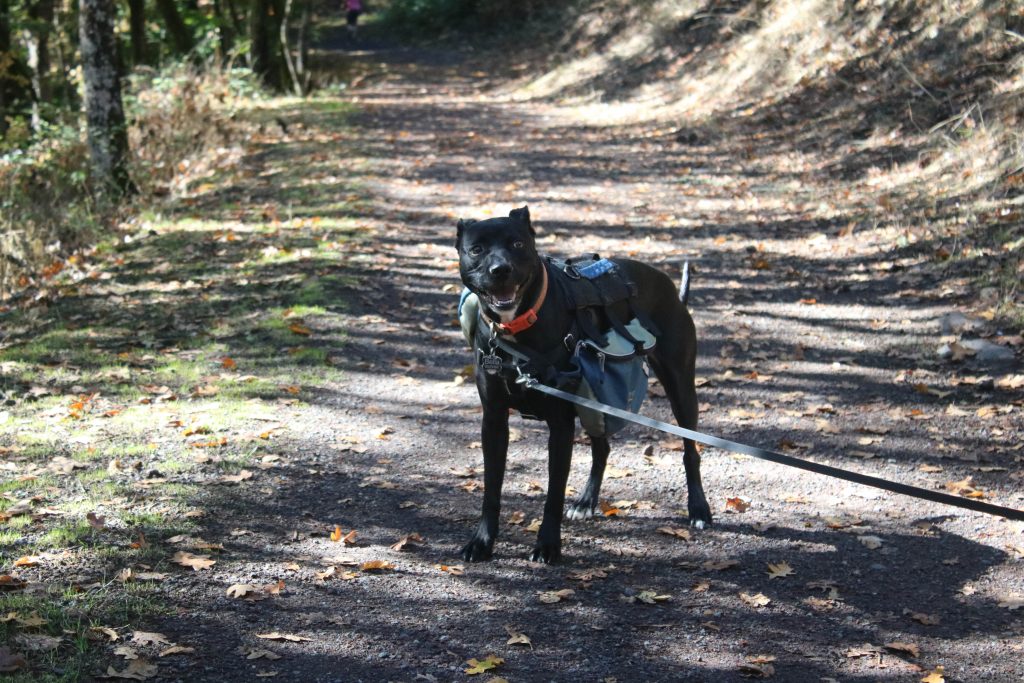 She says HURRY UP! LET'S GO!
It was a good little trail. It was pretty flat but had some easy climbs here and there. It wasn't muddy or rocky. It was a great trail running path and we saw a bunch of runners with their dogs.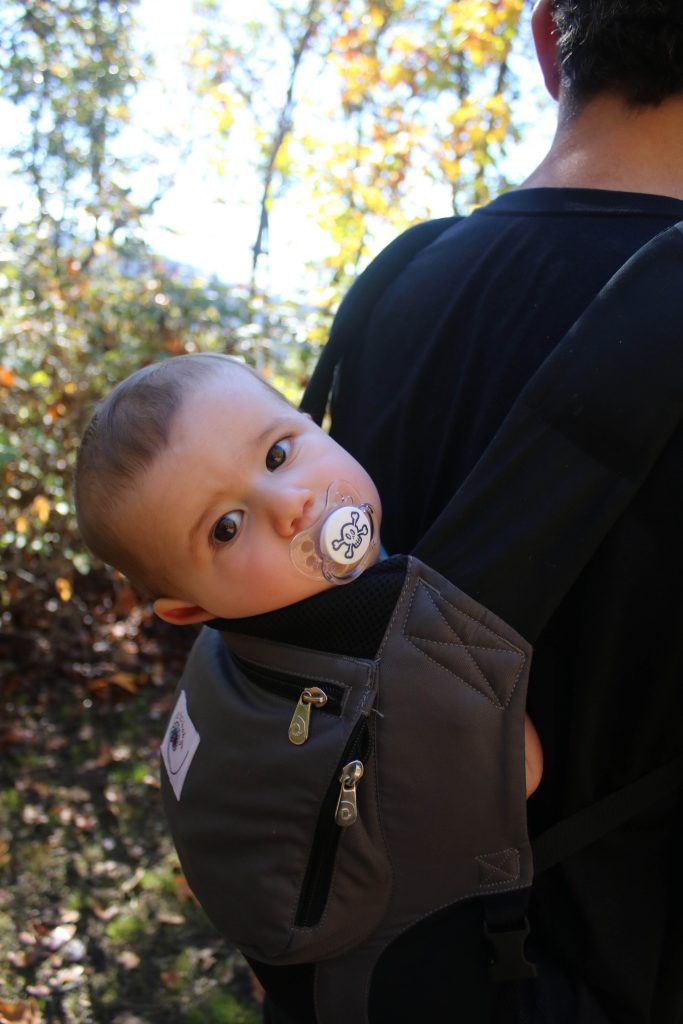 Logan did great for his first hike! He looked around at the trees and wasn't fussy. Then he fell asleep and pretty much slept on daddy for the whole thing. 😉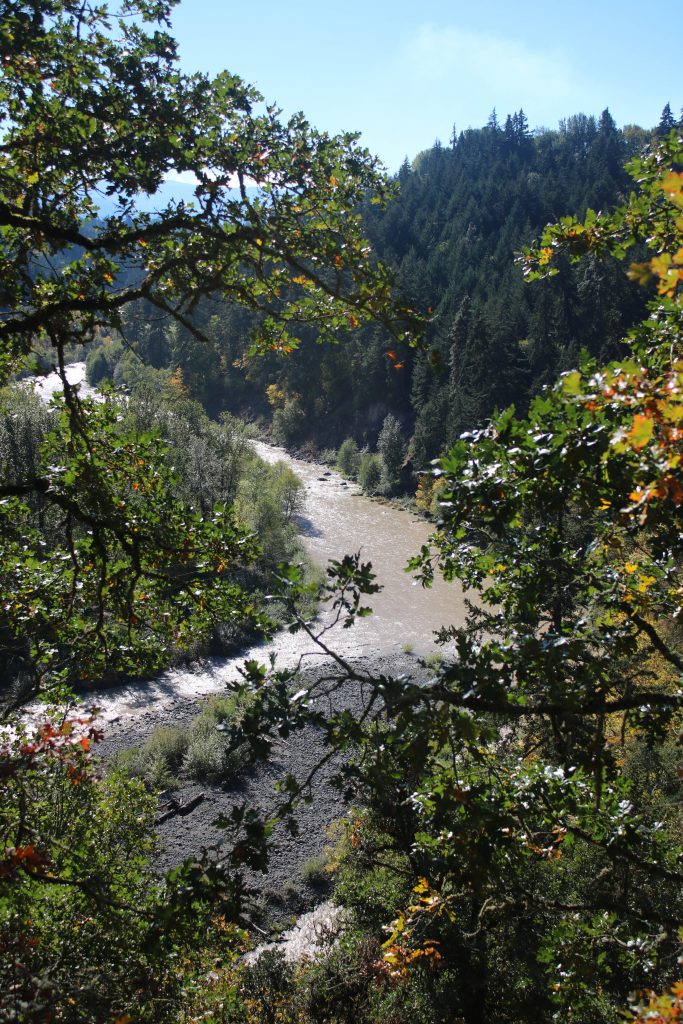 There were some great views of the Hood River below. It was such a gorgeous (and warm) fall day! The perfect day for a hike.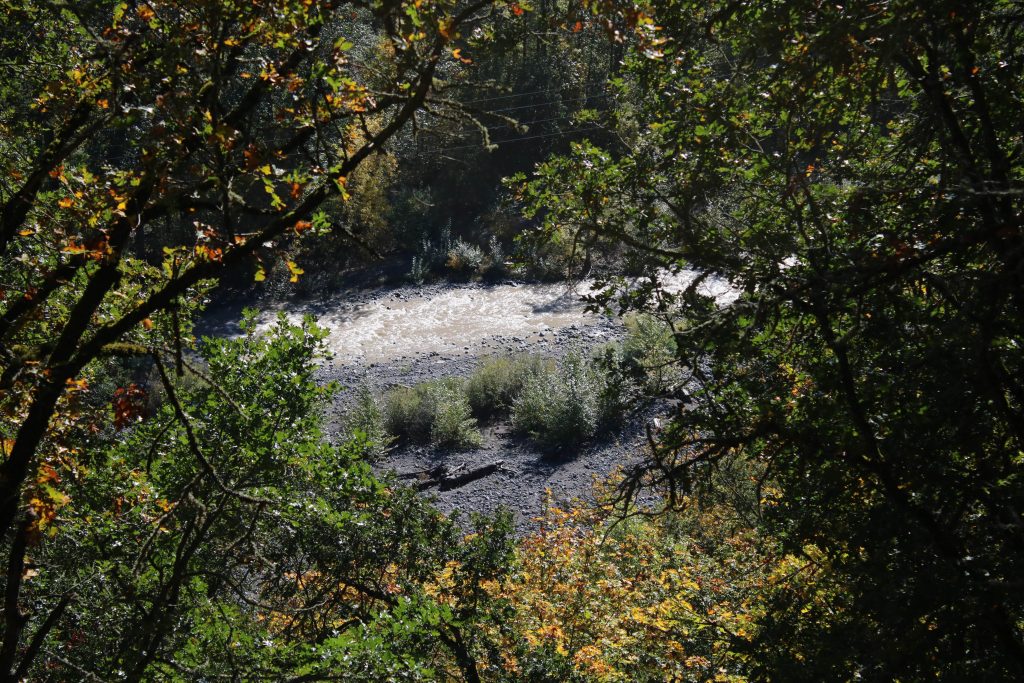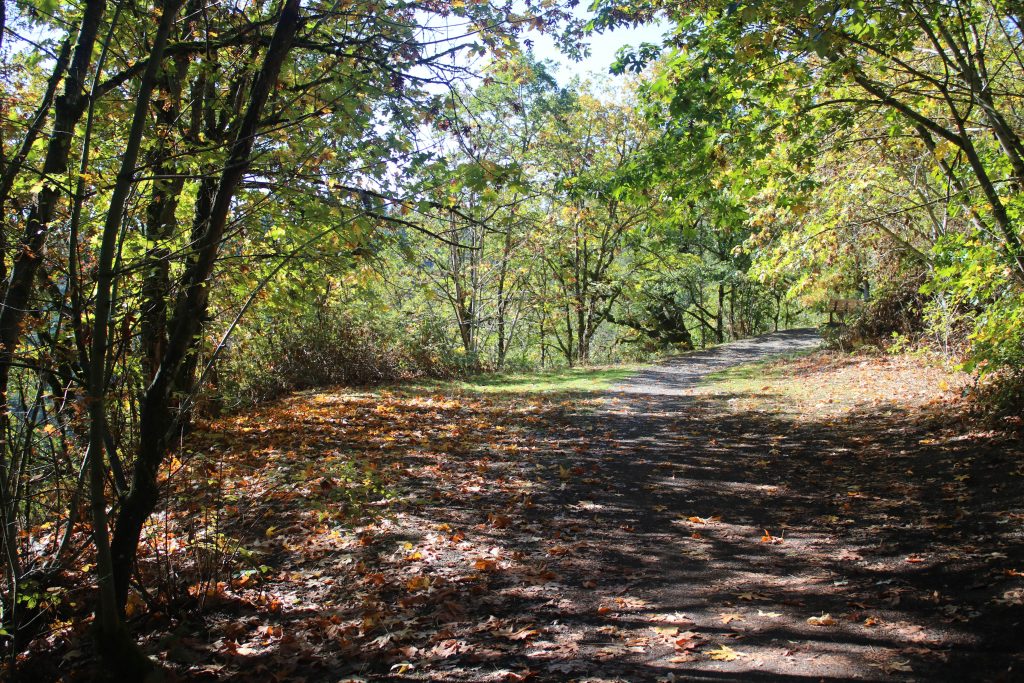 We ended up doing around 2 miles. We got to what looked like the end of the trail and turned around.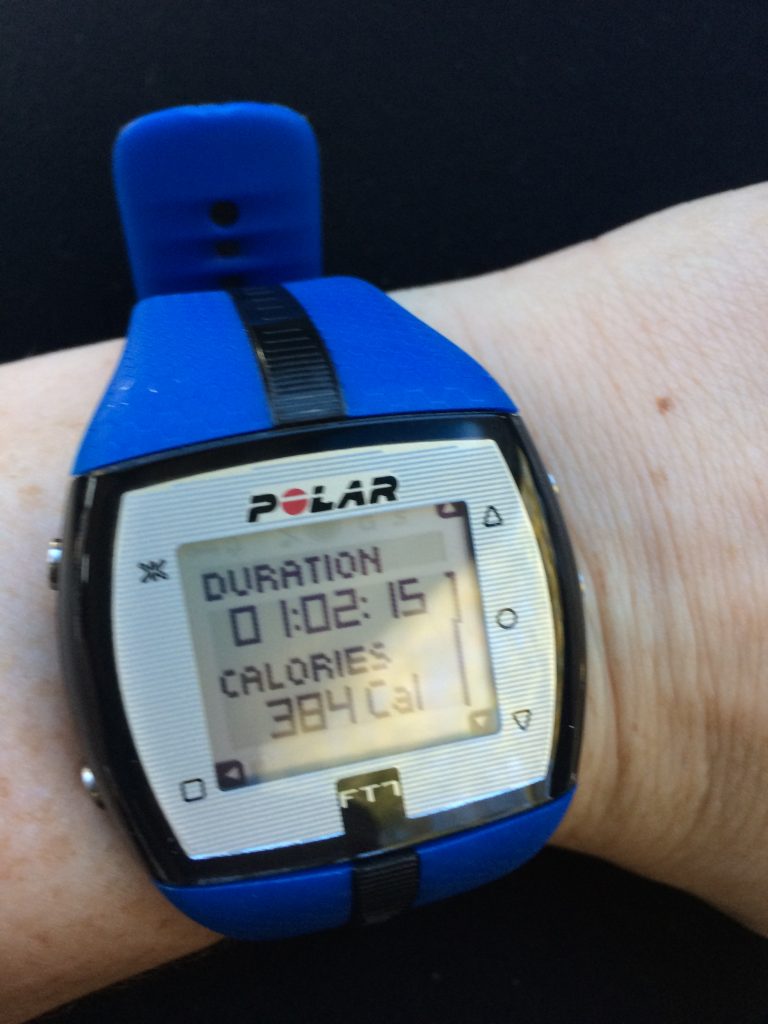 After that we loaded everyone back in the car and drove back to Portland. It was a good little trip. The house we stayed in was the perfect location and it was really cute. I don't know that we'd stay there again (the bed was REALLY uncomfortable) but the rest of the house was perfect for us.
We had a good time doing a little wine tasting, doing some kid stuff and a hike. All around a good first family vacation! It definitely wasn't a relaxing weekend getaway like we used to have–and maybe this is now our norm?? But it was still a fun trip. I also bought 4 pounds of apples at the Packard Orchard that I turned into applesauce! More on that soon.