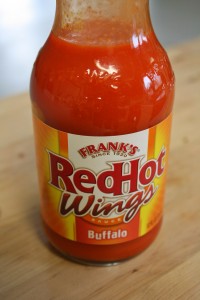 I have a serious obsession with Buffalo sauce. I have no idea why or where it came from but I love it!!! I had some chicken drumsticks and decided to do a crockpot "buffalo wing" type dinner.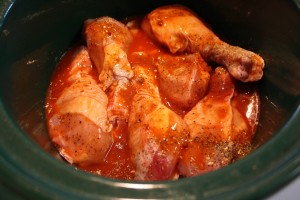 Doing these in the crockpot is the easy way to do it but it doesn't make the outside of the chicken super crispy like you'd find in a restaurant. No matter, still tasted great! It had all of the buffalo sauce flavor, but it wasn't super spicy.
[amd-zlrecipe-recipe:96]
I was slightly disappointed with the drumsticks. Because it was done in the crockpot, the meat fell off the bone. Which is normally a good thing, but it made it less like hot wings and more difficult to eat. Also, I really wish the outside had been a little crispy. That would have been nice.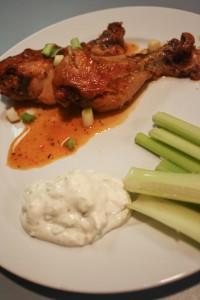 I whipped up a blue cheese dressing using plain Greek yogurt, salt, pepper, Rogue River bleu cheese, a spoonful of mayo and a little cider vinegar. I mixed it all together and called it good.
It was also perfect timing because I needed a quick dinner before meeting a friend. I like easy, crockpot meals when I don't have time to cook! After dinner I headed out to meet up with a friend at The Loaded Brush. She saw my post last month and really wanted to try it! I had a coupon for a buy one get one half-off because of the last class I took, so I signed us up.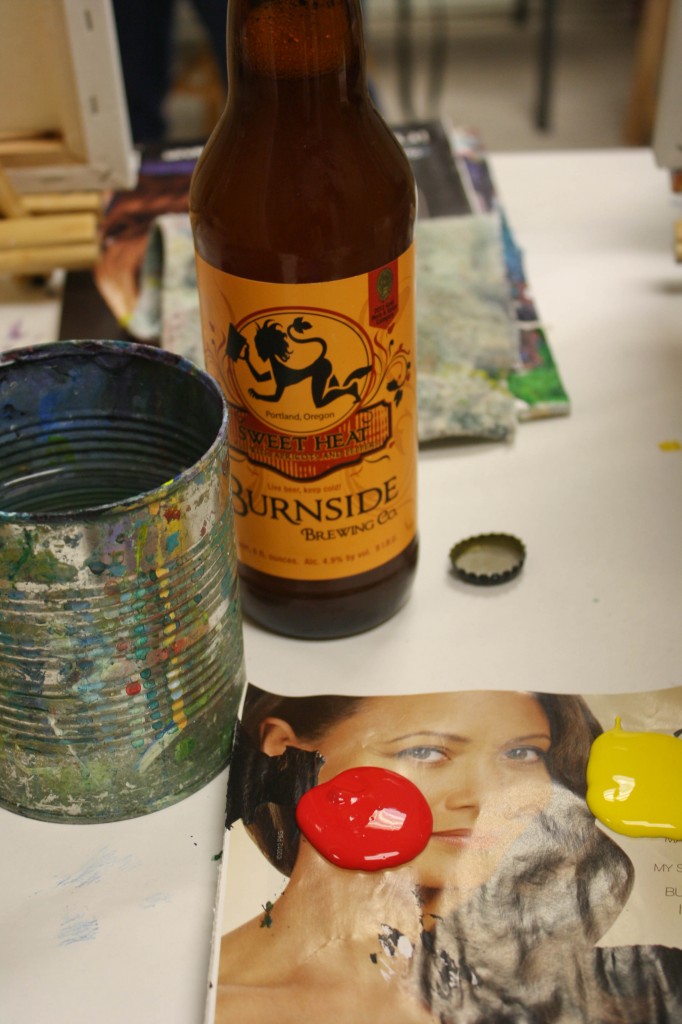 I ate the quickie dinner and then met Mindie at the studio. This time I brought just a few snacks and also a bottle of Sweet Heat beer to imbibe while I created my masterpiece. 🙂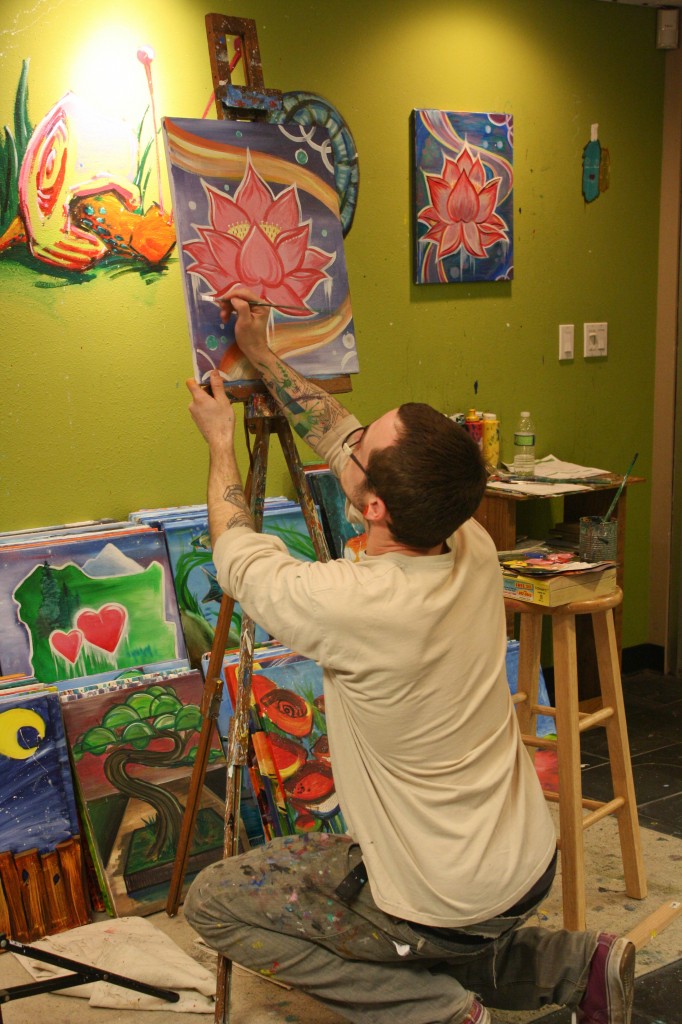 We picked the Lotus Flower class. In previous classes we used yellow paint to make a guideline and the outline for the painting. This class was different–it was also a different instructor. This time he had us mix up our background color first and paint the canvas leaving a spot in the middle.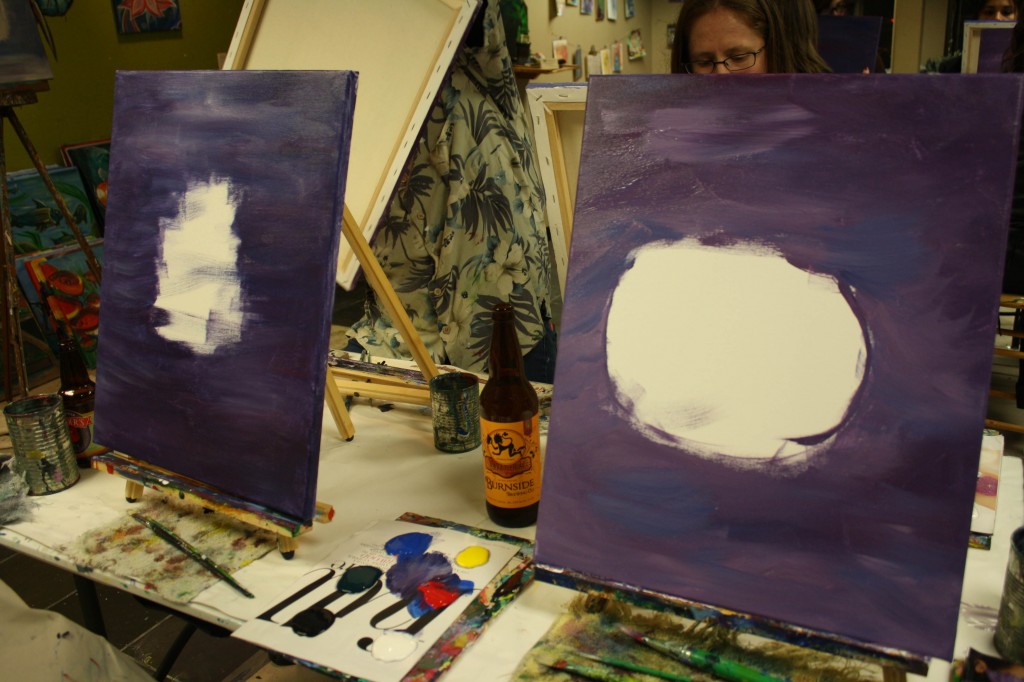 I made a mixture of medium purple. My friend Mindie made a dark, almost midnight, purple. Other people had different variations–some had magenta backgrounds, some had light blue, one guy did dark dark blue and an orange lotus. I really liked his orange lotus flower.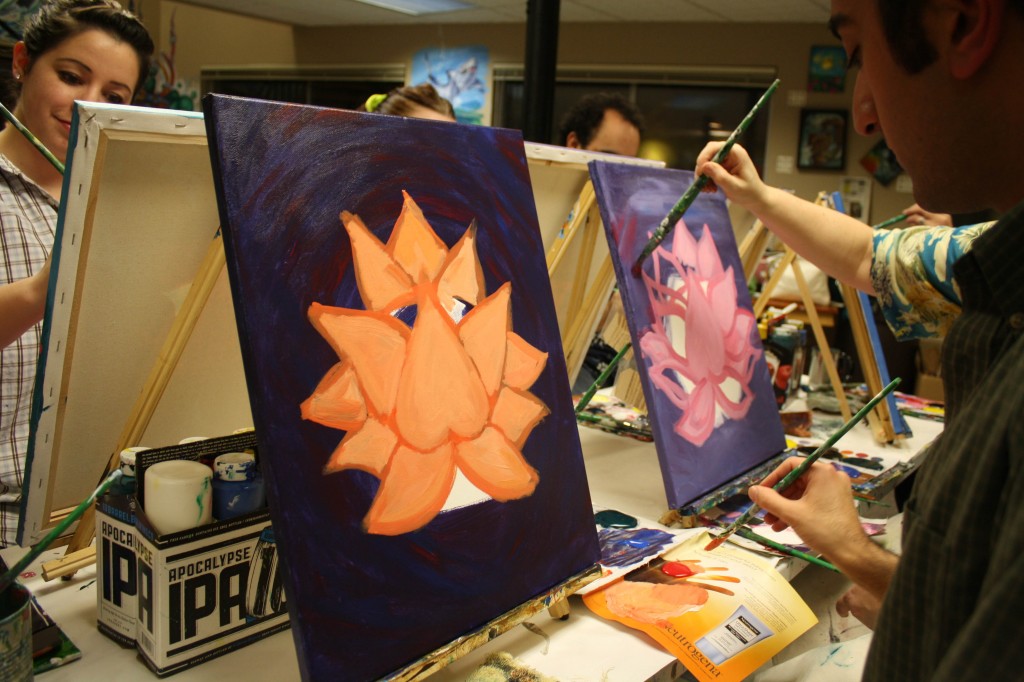 We outlined our lotus flowers with a dark pink/red color and filled in our lotus with a lighter shade of the pink.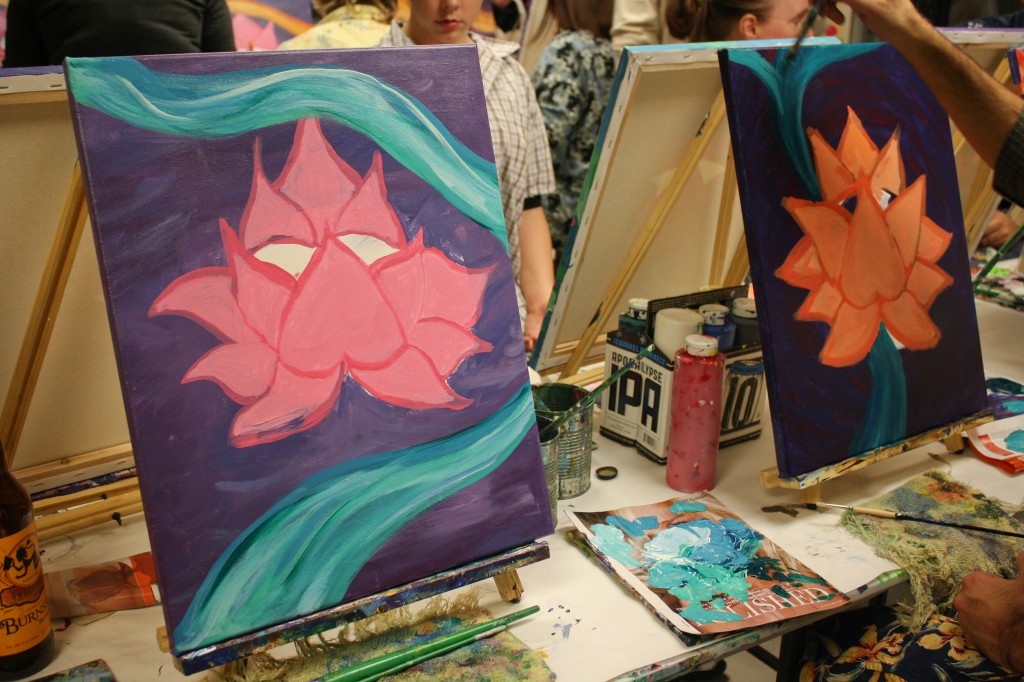 Then it was time to make the ribbon, which I saw more as a river. I'm really happy with my river. I like the color mixtures and the brushstrokes. The lotus flower was just okay in my opinion.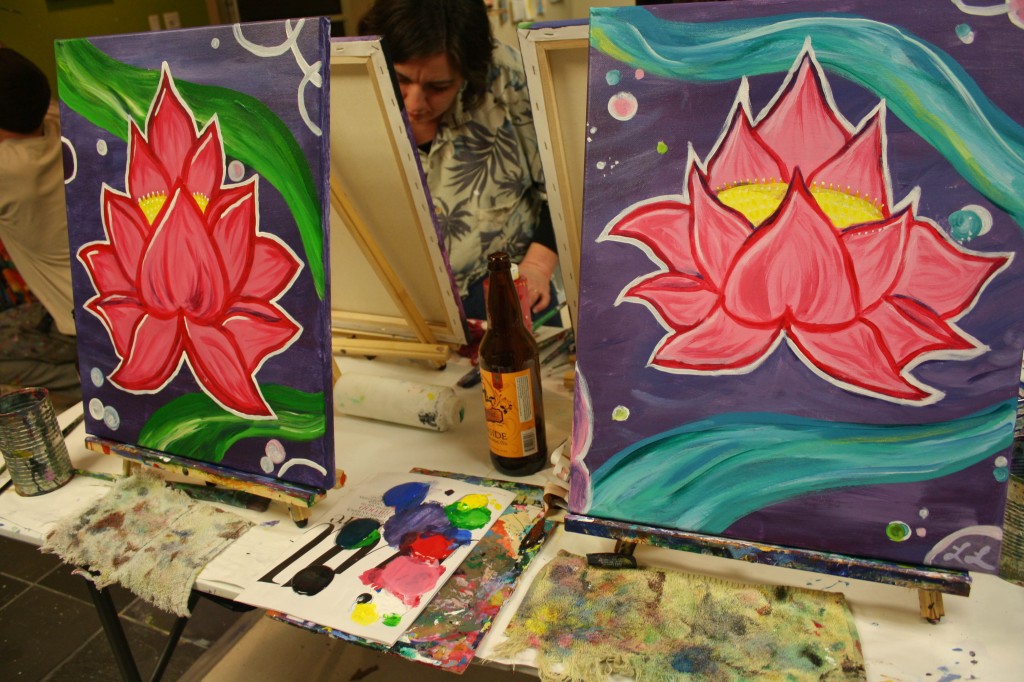 Mindie's painting is next to mine on the left. I LOVED her bright neon green! It looks really cool.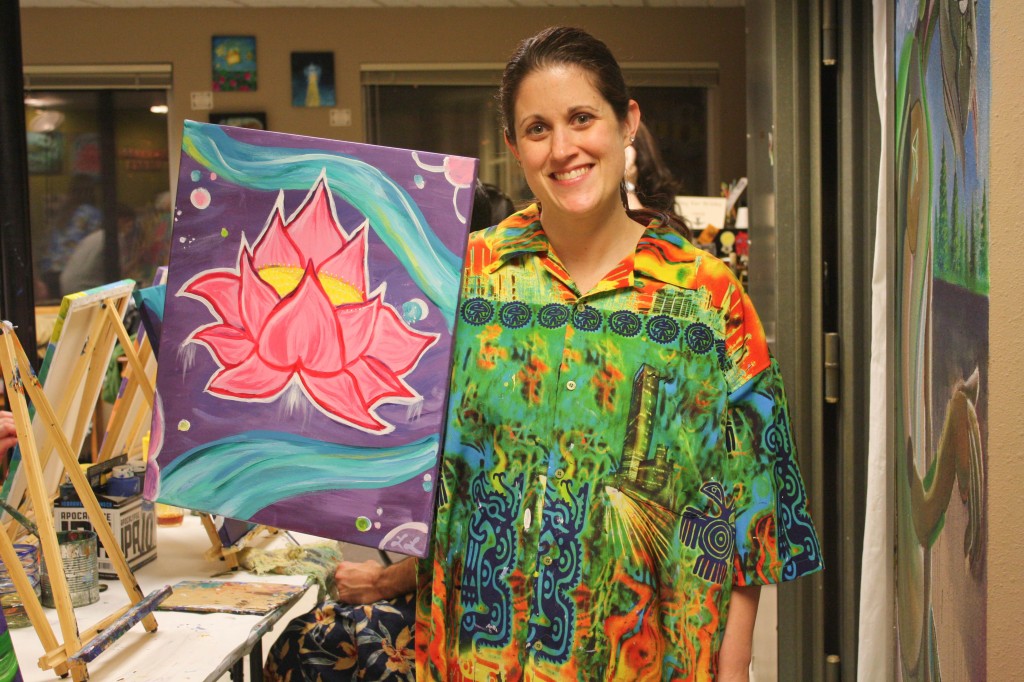 Ta-da! All done! I was pretty happy with my final product. Towards the end I was starting to futz with it and needed to just stop and leave it be. I really enjoyed the class and I like this painting I did a lot better than the last one. 🙂