This morning, I smelled bacon. Ah yes, the wonderful aroma of bacon cooking! This is what I saw when I got up: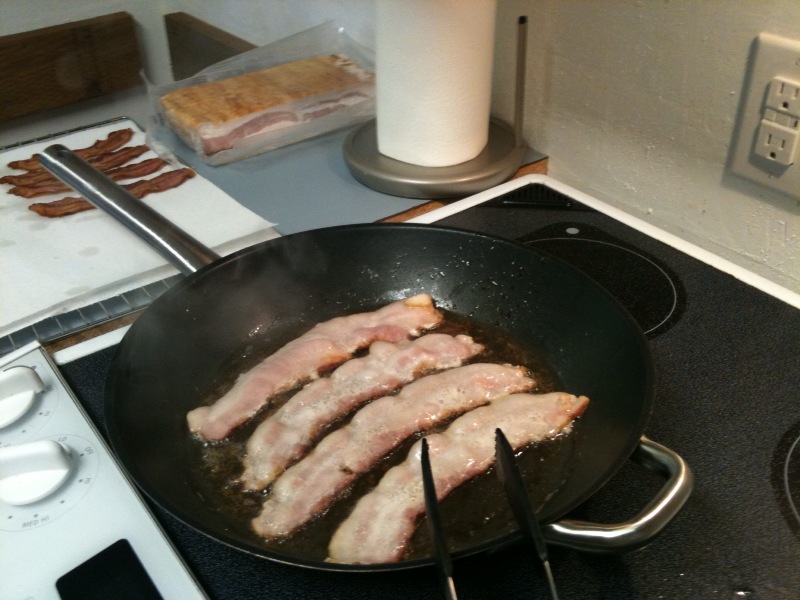 Mmmm. Bacon. Michael scrambled some eggs, fried up some bacon and we split a Bagel Thin with cream cheese for breakfast.
It was wonderful! While we ate breakfast, we watched some old footage of Tour de France–2001 to be exact. The Versus channel has been showing past year's of the Tour in preparation of this year's Tour de France. It's pretty exciting to watch! Not only is the scenery absolutely gorgeous (who doesn't want to visit the French Pyranees??), it's awesome to watch professional athletes who are good at what they do. I am beyond impressed (and humbled) watching them climb 13 miles up a humongous mountain.
Here's a great picture of Lance Armstrong giving his competition the evil eye right before he beats him!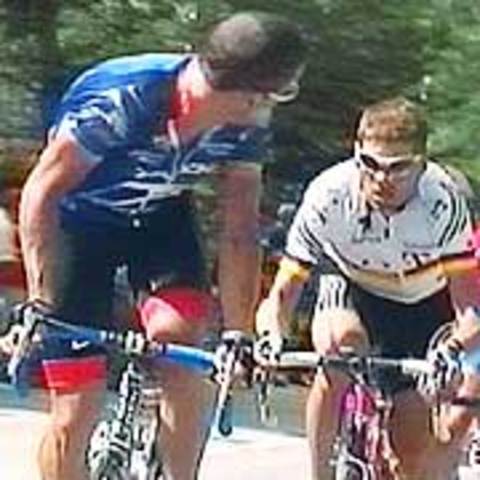 After breakfast, I headed to the pool. I swam 1.5 miles today. Usually I do about 1.25 miles or a little less. I did the 1.5 miles in 53 minutes.
108 lengths/54 laps = 1.5 miles in the pool.
I usually don't get tired when I swim, I just do my routine and stop swimming because of boredom. Don't get me wrong, I love swimming but sometimes my mind starts to wander and I make lists in my head of all the things I need to do! Today, I did a mixture of freestyle, breaststroke, freestyle with hand paddles and buoy, kickboard and backstroke. I'm happy with my workout and the time impressed me! I wasn't really watching the clock and expected a mile and a half would take me a lot longer.
Michael made himself a BLT on the last of our Dave's Killer Bread. (I think he could eat bacon at every meal. 🙂 ) I made the last of our Spinach and Cheese Ravioli from Costco and melted a little butter on it.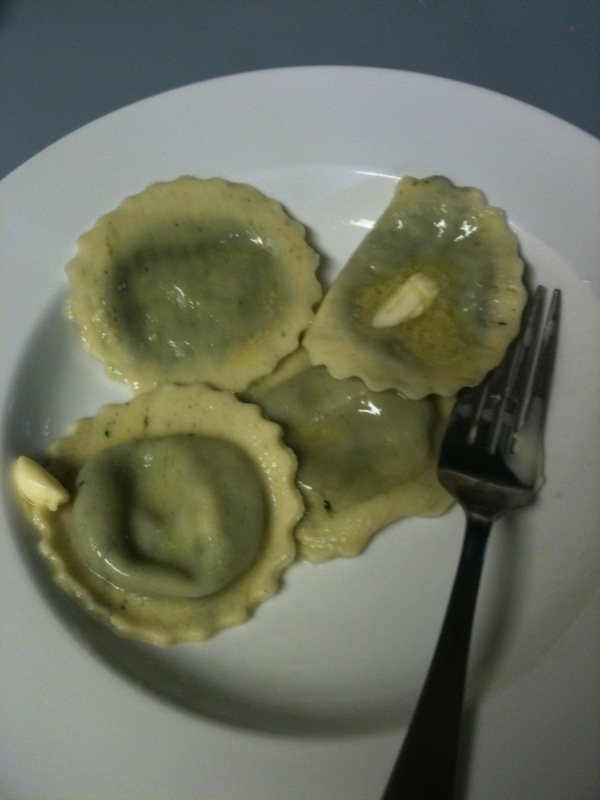 I also made myself a salad:
-Red leaf lettuce
-Green leaf lettuce
-Cauliflower
-Brocolli
-Leftover beef from fajitas (it was a great addition!)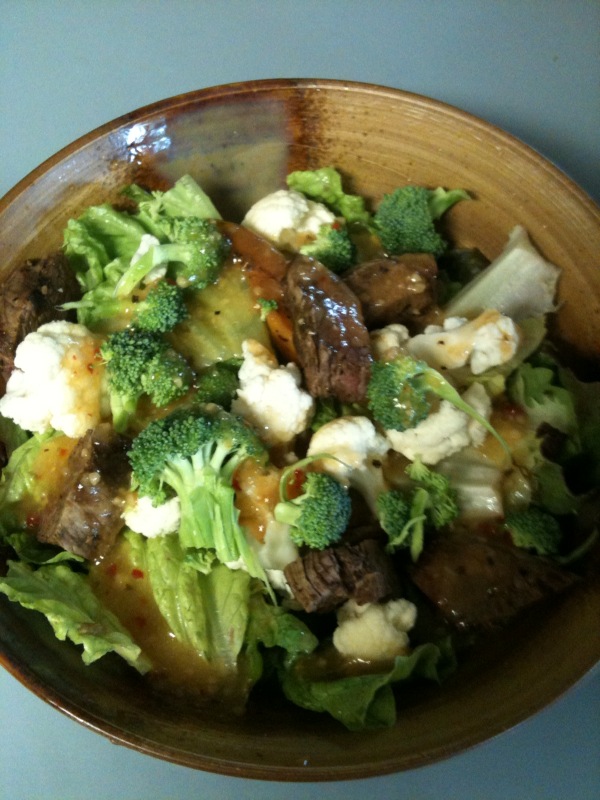 I've had the munchies all day and haven't felt satisfied with anything I've eaten. I have no idea where this hunger is coming from.
In other news, I'm cheating on Nike. I bought a pair of Asics running shoes today. I am in desperate need of new running shoes and I didn't feel like driving an hour round trip to the Nike Outlet today. I went over to the nearby sports store and none of the Nike shoes I tried there felt great. I picked up a pair of Asics and thought, "Why not?" I tried them and holy cow! It felt great! I am skeptical because that pair of Adidas I bought really burned me. Those Adidas hurt my feet and my legs and were a horrible experience. One I wish not to repeat with these Asics.
QUESTION: What running shoes do you wear? Have you tried other kinds? What was the verdict?