I was super disappointed about quitting the Mediterranean diet. I mean, I had planned on doing some kind of keto-Mediterranean-low carb-carb cycling type schedule but it was clear I need to just hunker down and get back at it.
At the very least, keto kept me from GAINING weight… (This is an interesting article about keto.)
I sat down and worked out a meal schedule for the next three months or so. A lot of it is tried and true recipes we've done before on keto, some are new. Some are "simple" dinners that are just easy to do. Like burgers (no bun) with a veggie. Not much different than what we usually do.
I wanted to share some of the recipes. It wasn't 100%, sometimes I switched days depending on what my mood was, or what I got at the grocery store. But this is basically what we did: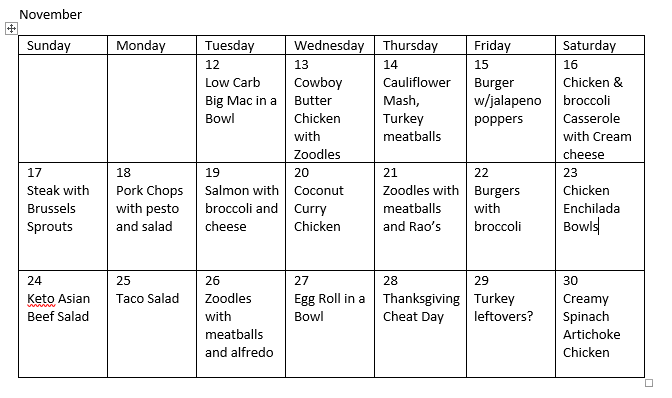 Low Carb Big Mac in a Bowl: One of my favorite keto recipes! It's really good!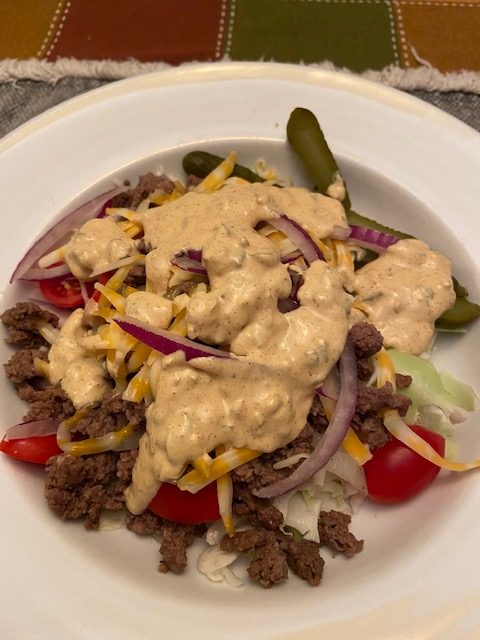 Cowboy Butter Chicken with Zoodles: It was just ok. It had some good spicy flavor but the chicken itself was rather boring and we both though it needed some crumbled goat cheese or something on top.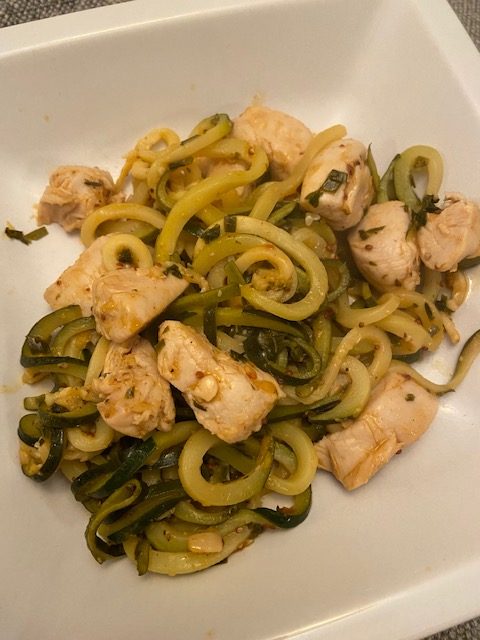 Chicken and Broccoli Casserole with Cream Cheese and Mozzarella : SUPER delicious! Definitely put it under the broiler at the end! We will make this recipe again. And it would be easy to do variations–like make it Greek or Mexican.
Coconut Curry Chicken: Really good! I liked this curry recipe a lot. It was simple, easy, and pretty quick. I put it on top of Trader Joe's cauliflower "mashed potatoes". Delicious!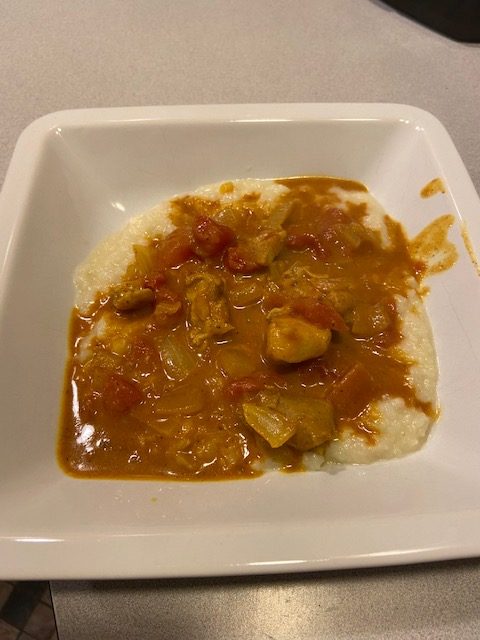 Keto Asian Beef Salad: This was delicious! We both really liked the recipe. When I make it again, I will use less sesame oil in the dressing mixture because the flavor was a bit overpowering. I'd probably do 1/2 sesame oil and 1/2 olive oil. I also added some sriracha to the dressing and it was great!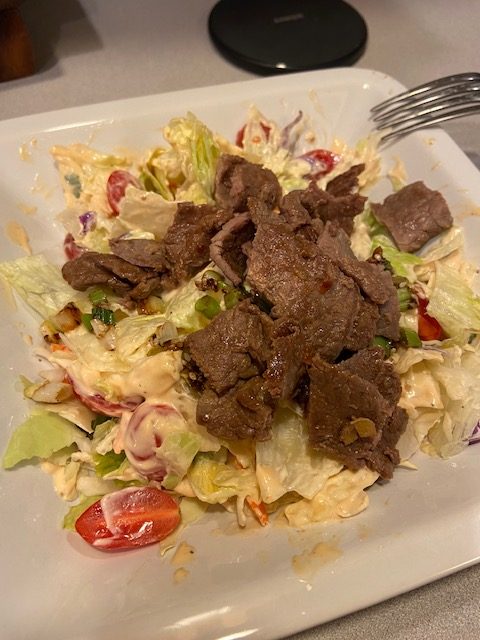 Creamy Spinach Artichoke Chicken: delicious! Super super good. Michael said it was the best recipe I've ever made.
A lot of the recipes I tried this month were delicious and I'd definitely make them again.