A year ago my mom went to Europe for three weeks and I asked her to bring me a bottle of wine from Paris.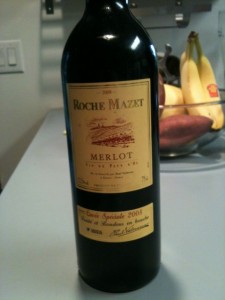 Michael and I had been saving that bottle for "a special occasion" but last night we decided it was time to make a special occasion happen!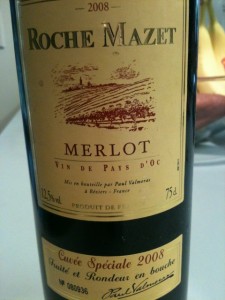 I uncorked the wine while we fixed dinner. It's been a few weeks since we've done our "Sunday Steak Night" and last night we tried a different approach: Marinading.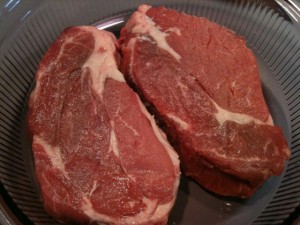 Why didn't we discover this method sooner? It makes all the difference.
Awesome Steak Marinade

1/4 cup Worcestershire Sauce

T Tablespoon Soy Sauce

Minced garlic

Garlic powder

Onion powder

Marjoram (Or Thyme)

Marinade for 4 hours or overnight in the fridge.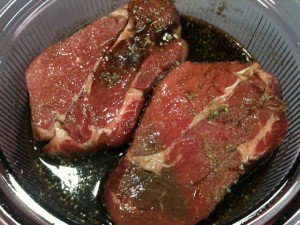 If you've never used a food scale, I really recommend getting one. You don't need to buy a fancy, expensive digital scale–the $10 scales works just as well.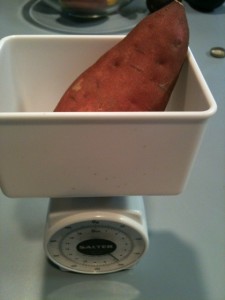 I checked out the weight of the sweet potatoes so I could calculate the calories correctly. 200 grams = 180 calories.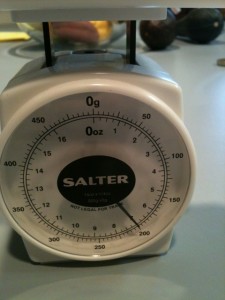 I baked the sweet potatoes in the oven at 375 degrees for about 30 minutes. Sprinkle some olive oil on the potato skin to keep it soft and tasty.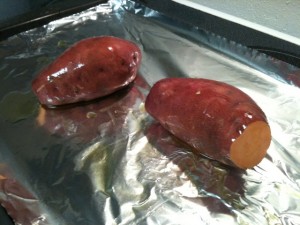 I steamed some peas while Michael grilled the steak outside. Everything turned out perfectly!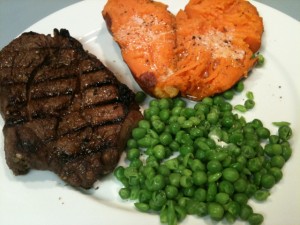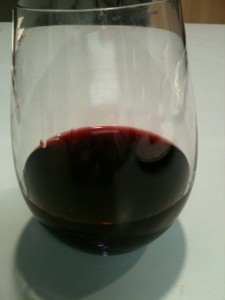 The marinade made the steak so tender; it melted in my mouth. It was probably the best steak we've done to date. Marinading is our new favorite thing!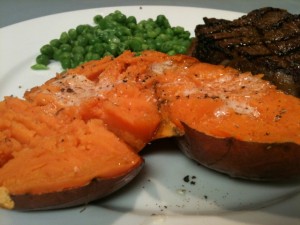 You know you made a great dinner when you're sad the food is gone.
QUESTION: What is your favorite marinade?