I got a great question from a reader:
"i was looking at your weight loss log & i seems that you never really plateaued or temporarily stopped losing weight. congrats on your weight loss by the way! ive made a huge plateau right now and i think im going back to calorie counting to get off the final 20 pounds – any feedback on how to stayed on the weight loss train without getting off periodically?"
Oh yes…..I plateaued A LOT during my weight loss journey. If you look at the dates in my Log, you can probably see that I didn't always "weigh in" each week. In reality, I weighed in once a week EVERY week for the two years I was losing weight. However, if the scale didn't budge, or I gained weight that week, I didn't log it, I just wrote down whatever it said the following week. The reason behind this was that for me, I didn't want to get discouraged by seeing my log go up and down, up and down. So I just recorded losses.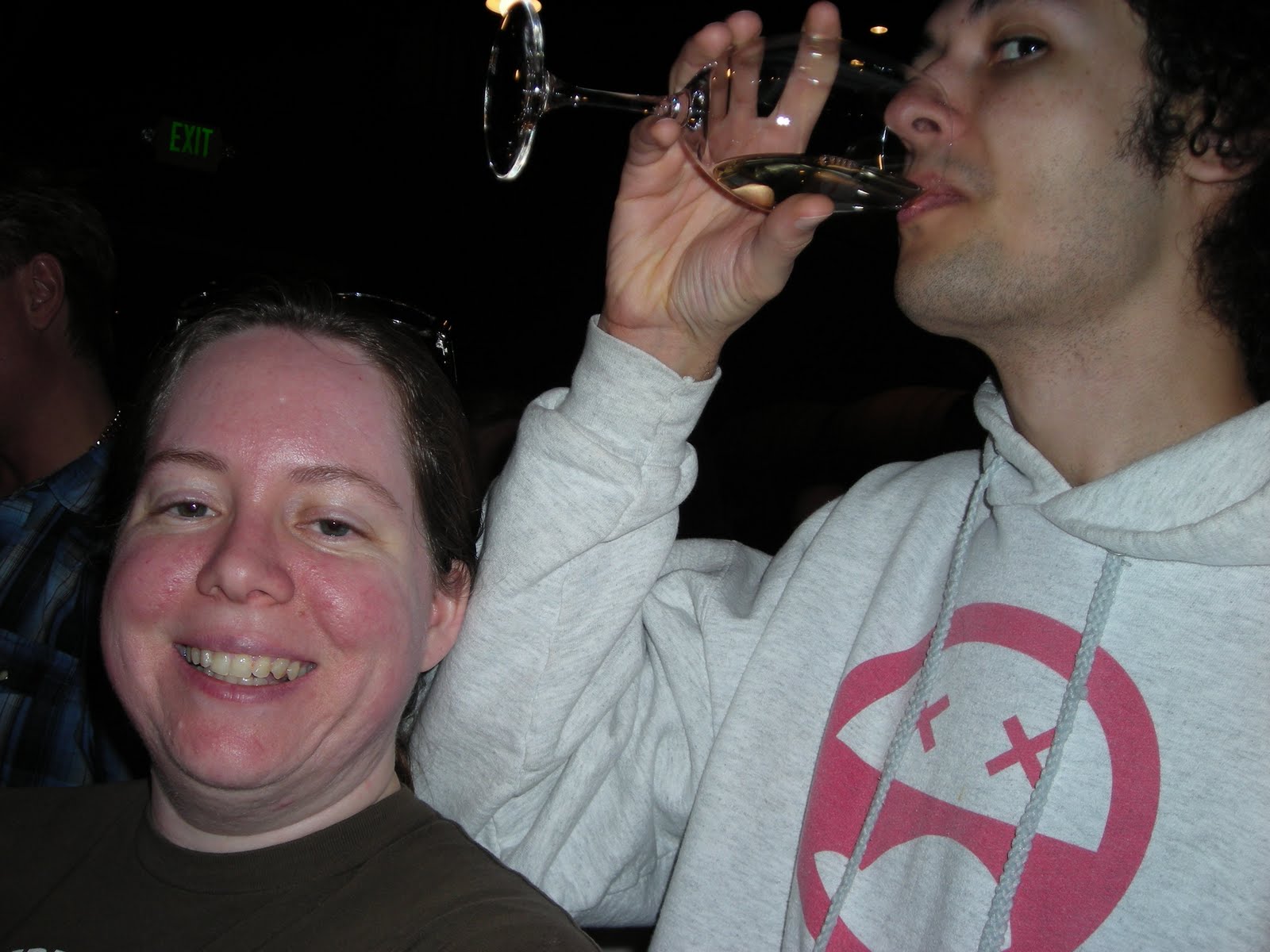 In a previous post, I said my friend Rachel (above) started Weight Watchers. She's weighing and measuring every Saturday and logging it online. I think that's fantastic. It shows her progress on a graph too. So if she happens to plateau or gain a few during her time at WW, the graph will show that.
There was a time when I plateaued for MONTHS. It was really frustrating. After seeing so much progress each week, to be at a standstill for weeks (sometimes months) of hard work, it was discouraging. Keep at it! Don't get discouraged.
The above picture was taken at my 27th birthday (I think) when I weighed about 175.
The advice was I was given by my personal trainer to get over my plateau was pretty simple: DO WEIGHTS! A weight training program is the FASTEST way to lose weight when you get stuck. And it's important to mix things up!