Arizona Vacation – Day One
On the first part of the journey
I was looking at all the life
There were plants and birds and rocks and things
There was sand and hills and rings
The first thing I met was a fly with a buzz
And the sky with no clouds
The heat was hot and the ground was dry
But the air was full of sound

I've been through the desert on a horse with no name
It felt good to be out of the rain
In the desert you can remember your name
'Cause there ain't no one for to give you no pain
La, la …
Let me preface all of these posts by re-iterating that I am an Irish girl born and raised in the Pacific Northwest with pasty white skin. All of my vacation photos will be blinding. I apologize in advance. 😉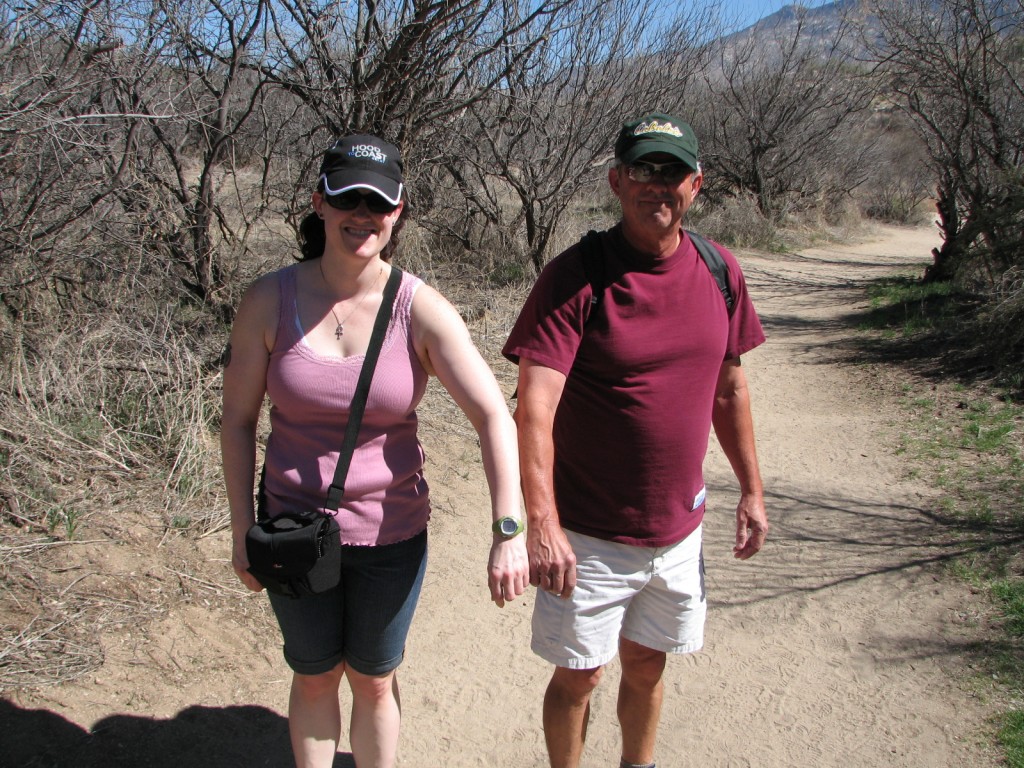 Michael and I flew from the moldy, rainy, gray Pacific NW into Phoenix where my parents picked us up and drove to Oro Valley. This photos was Michael and I grabbing a beer in the Portland airport before our flight (at Gustav's Restaurant).
My dad retired this year and decided to rent a house from a friend for 2 months. Escaping the Seattle drizzle. Wise move, Dad, wise move. I have to say that this vacation was by far one of the funnest I've been on–ranking right up there with London and Chicago. On Wednesday morning I awoke in the warm desert (far from the bone-chill) ready to get THIS VACATION STARTED! Woot!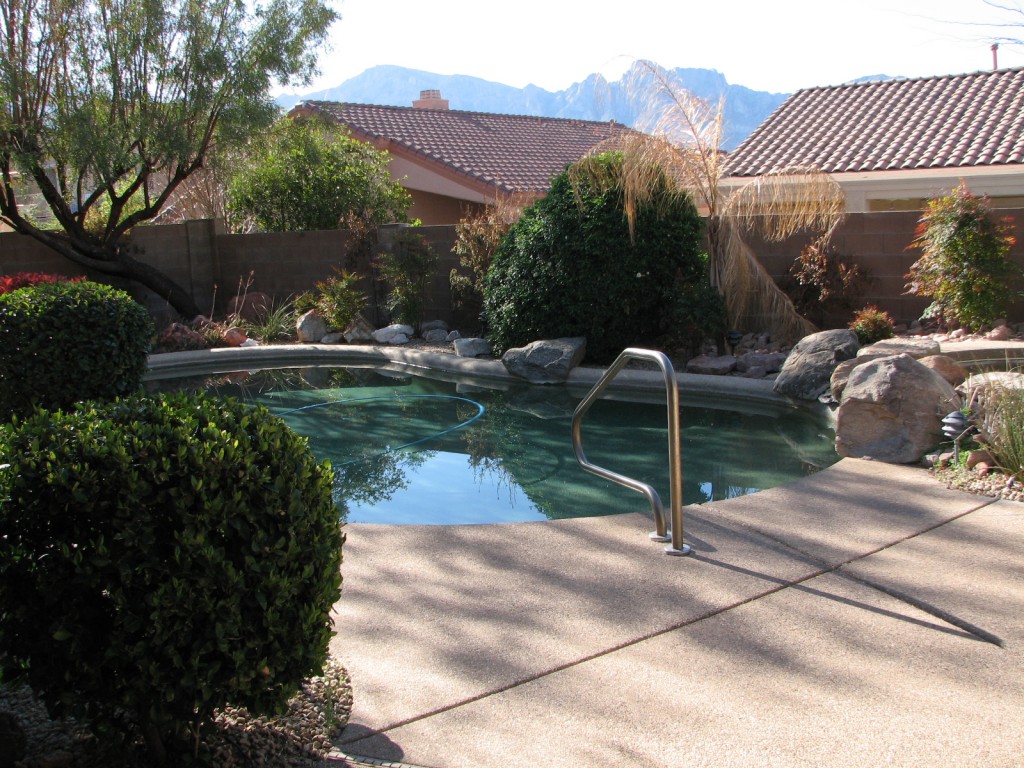 That photo was the backyard of the house my dad rented: 3 bedrooms, 2 bathrooms with a pool and hot tub. The pool wasn't big enough for me to swim my laps in but I imagine it's a refreshing thing to have when the temperatures reach 100 degrees!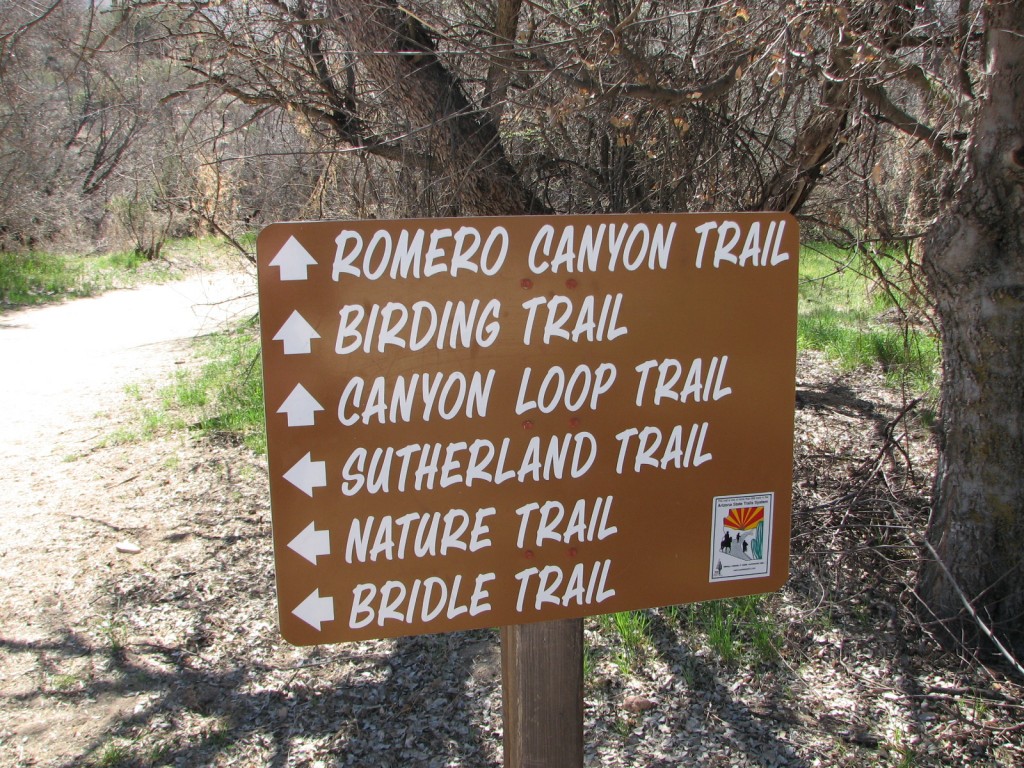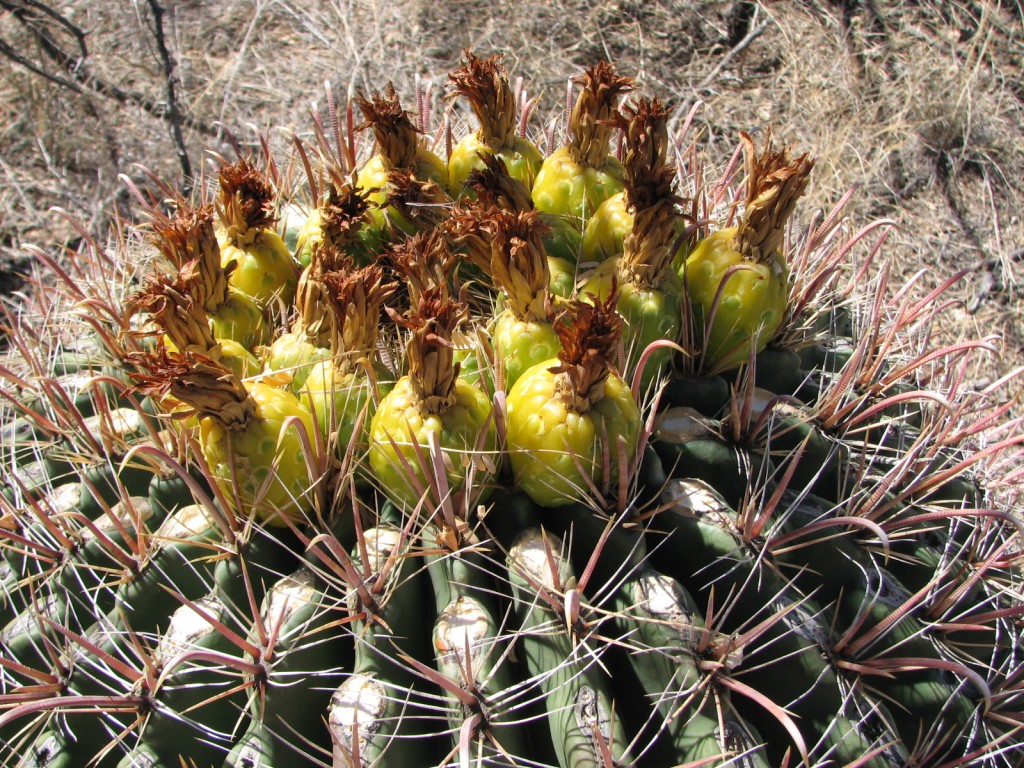 The four of us ate scrambled eggs and bacon for breakfast before we headed down the road to Catalina State Park for the first hike of the vacation. It was the middle of the week so it wasn't very crowded. I wasn't sure how my body would hold up. There were a lot of factors: my IT Band, my recent chest costochondritis BS…the elevation (2600 feet compared to Sea Level where I spend all my time). But everything held up.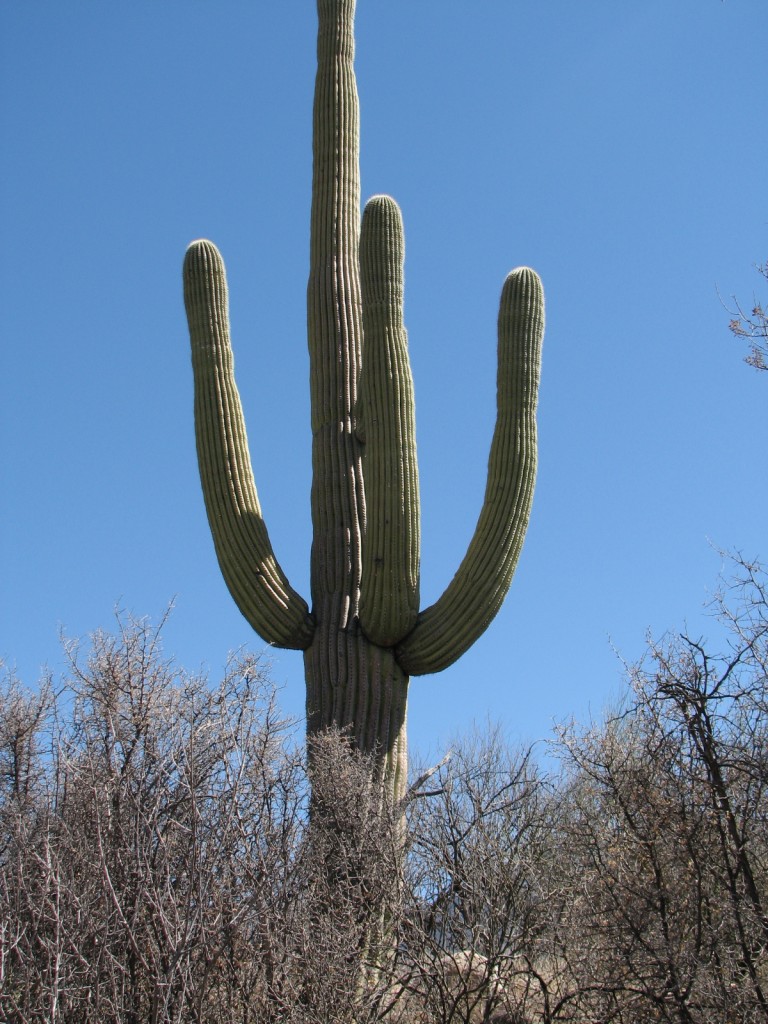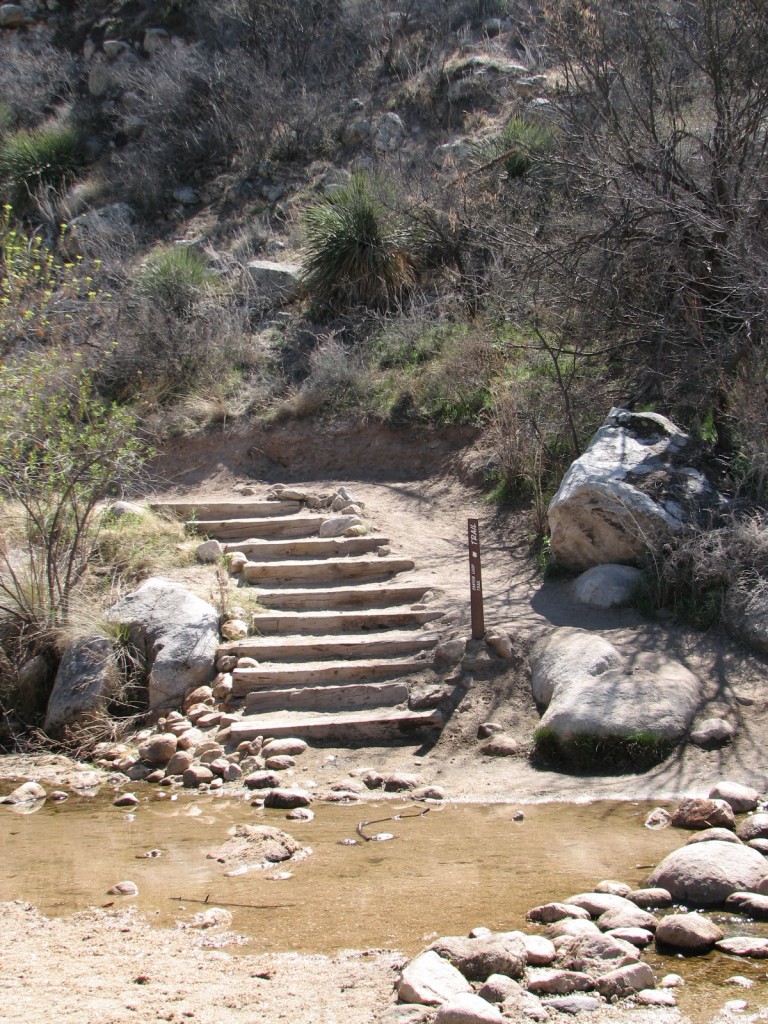 We hiked for about an hour and a half and did about 3 miles. It was a nice hike through the washes, up some hills (nothing compared to the NW) and it was a pretty easy hike.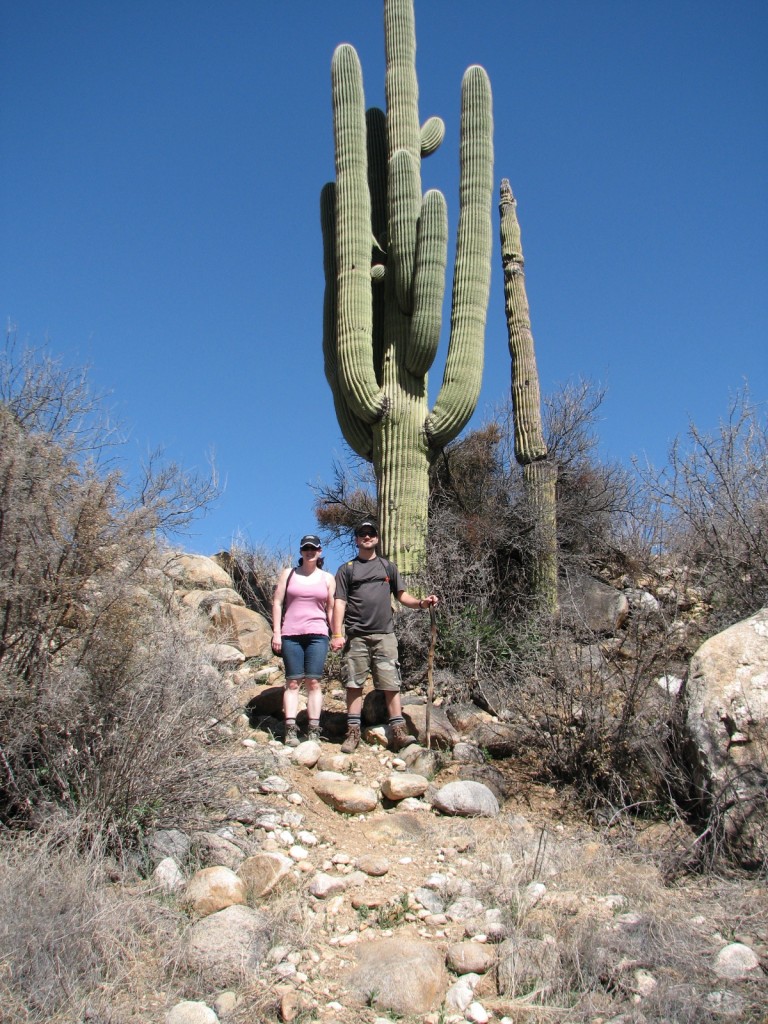 It was cool seeing all the cacti up close. I don't know why but I really think cacti are beautiful. I love how green, stark and romantic they are. I took hundreds of photos of the different cacti but I will spare my dear readers the monotony of those. 🙂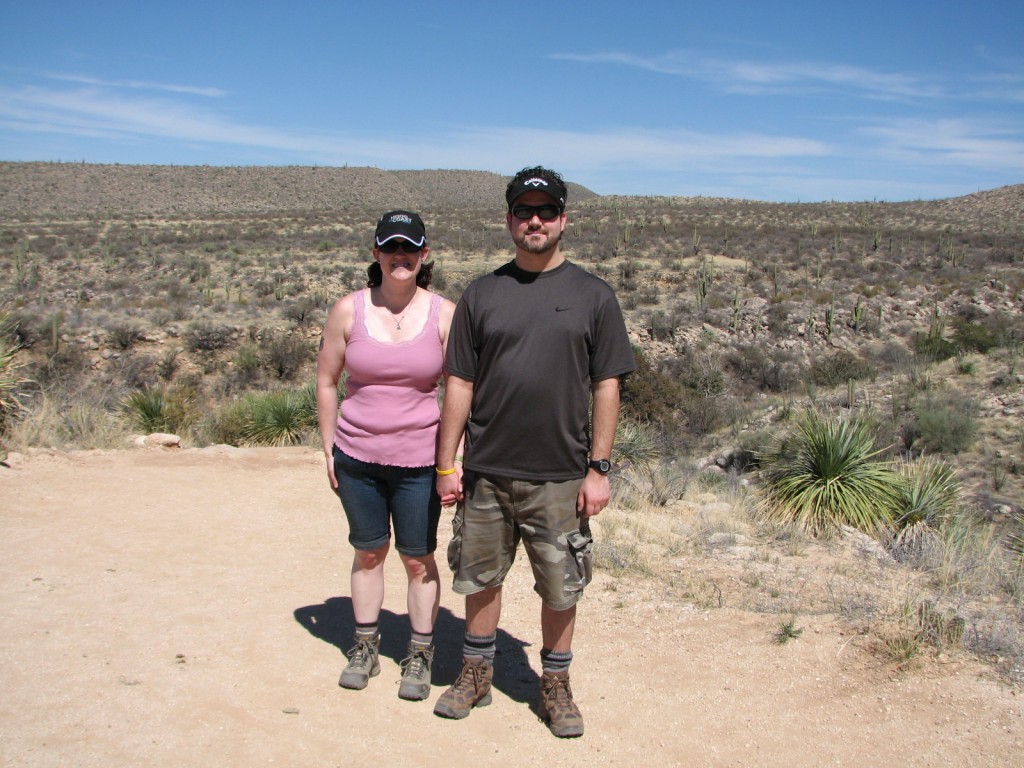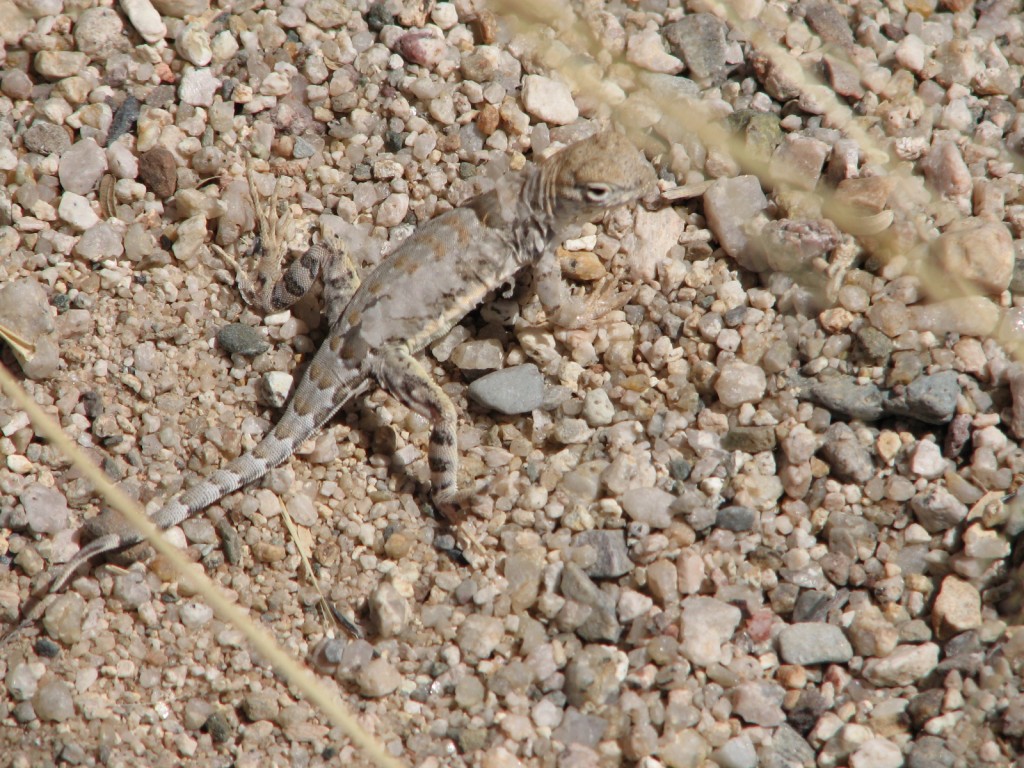 Lots of Critters!!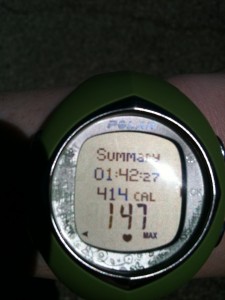 After our hike we went back to the house for lunch and then headed into Tucson. Oro Valley is about a 12 mile drive from Tucson. That first day the temperatures in Tucson reached 93 degrees. It wasn't miserable though. Which surprised me because anything over 80 in Portland is uncomfortable. Humidity I guess….?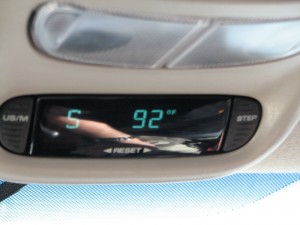 We drove around downtown Tucson a bit, did a walking tour around downtown to see the courthouse and other city landmarks.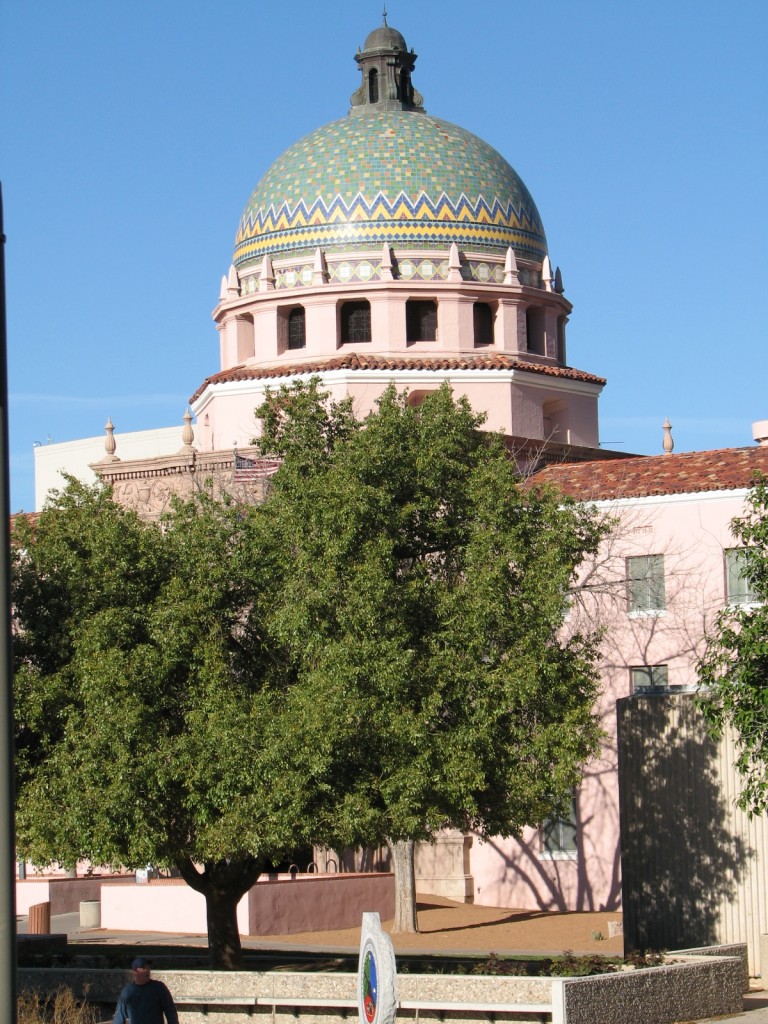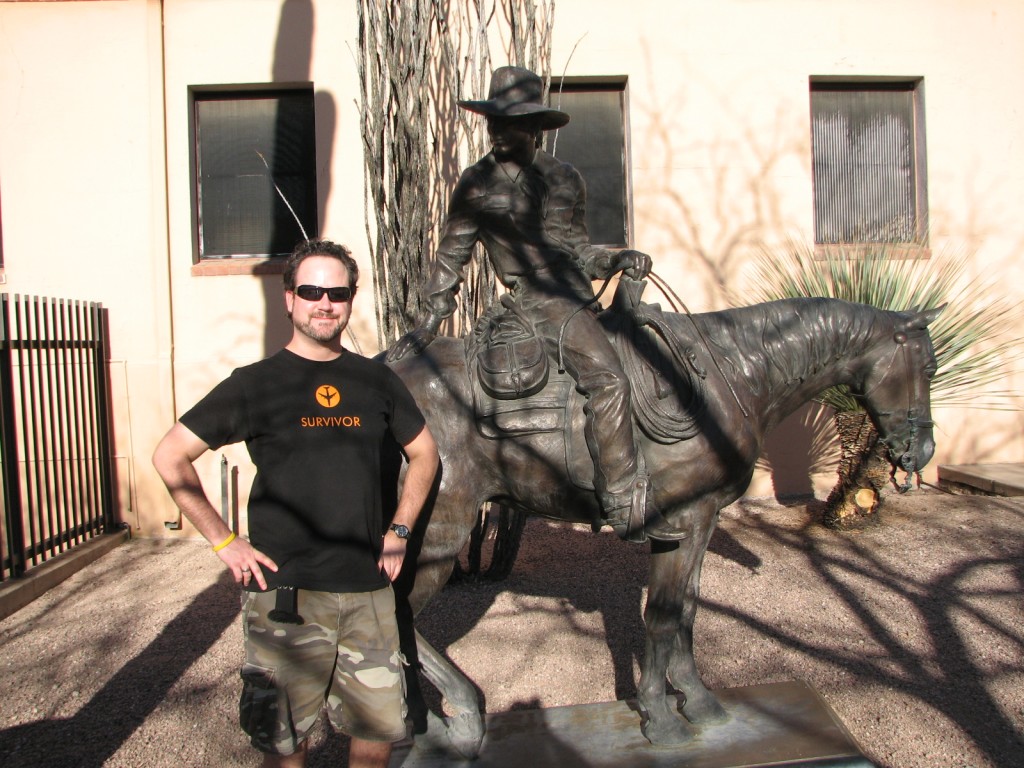 Then we saw the San Xavier Mission.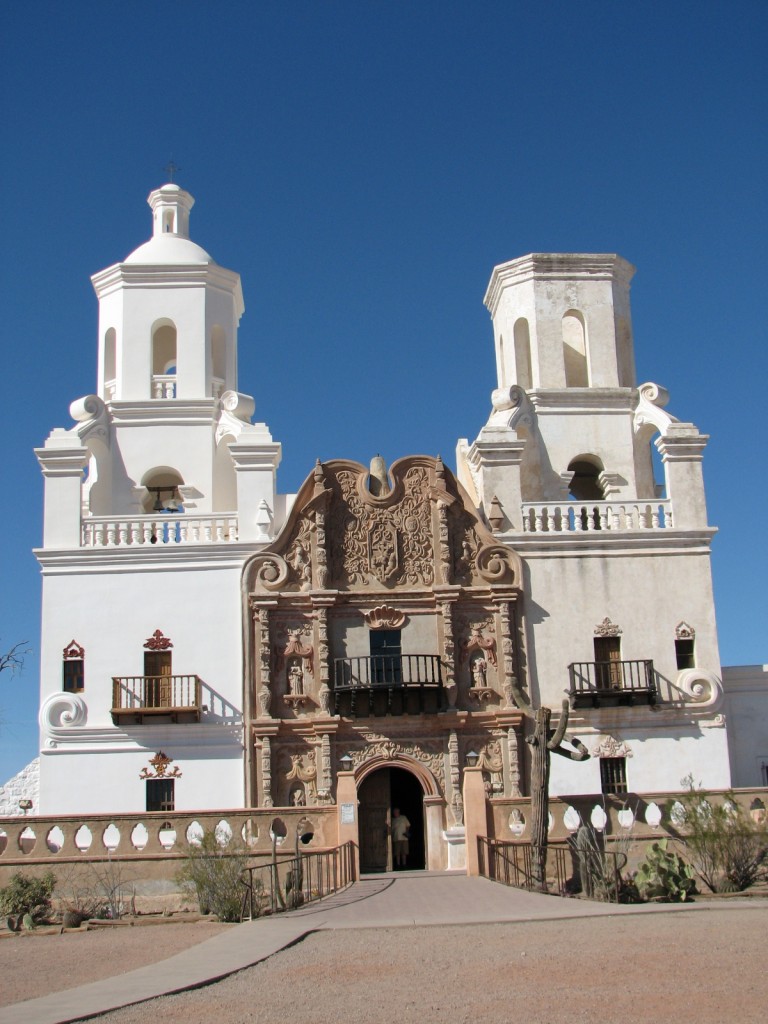 As a recovering Catholic who shuns all formalized religion for my own brand of hippie-worship, I can't say that I was excited to see a church. In my teen rebel years I would have been defiant about visiting but I have to say that the Mission was an amazing, impressive piece of art. Take the religion out of it and it's a beautiful specimen of architecture.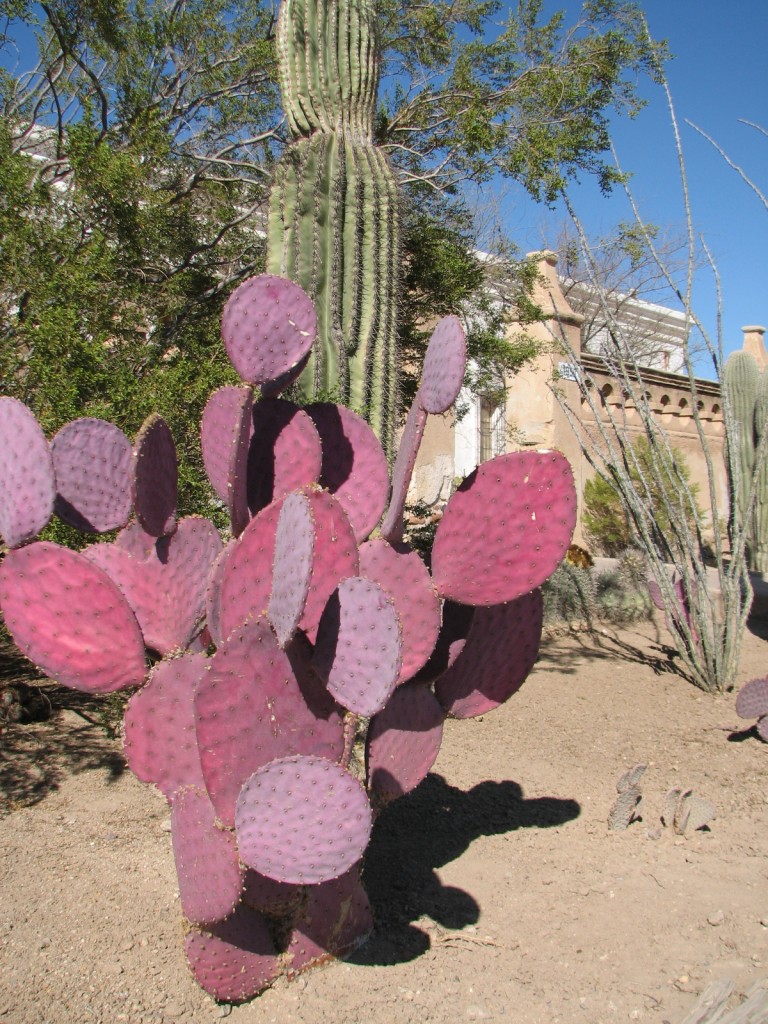 The Mission is on Indian land. There were Native Americans with stands set up selling Indian Fry Bread. I've had Fry Bread a few times before and this was by far the best I've tried. We all shared the fry bread with honey and it was decadent.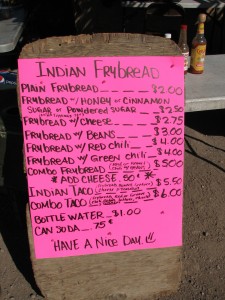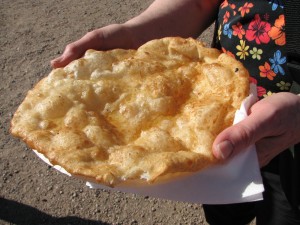 The Mission itself is gorgeous. Inside it's rustic and takes you back to a simpler time. It was quite the enjoyable experience.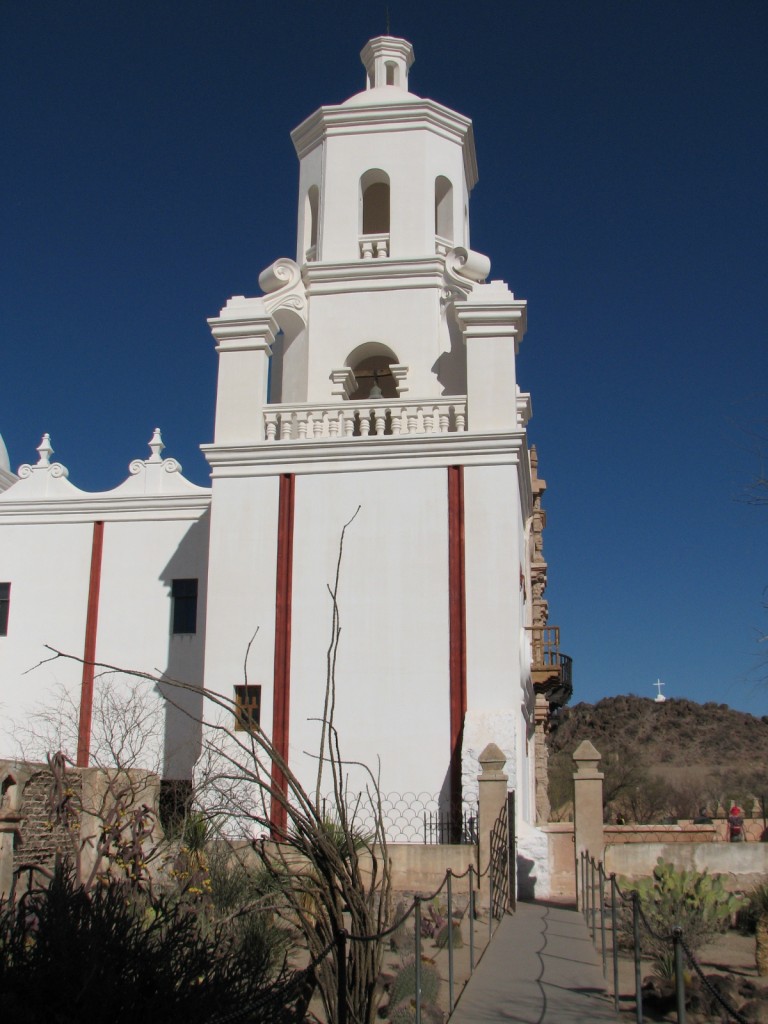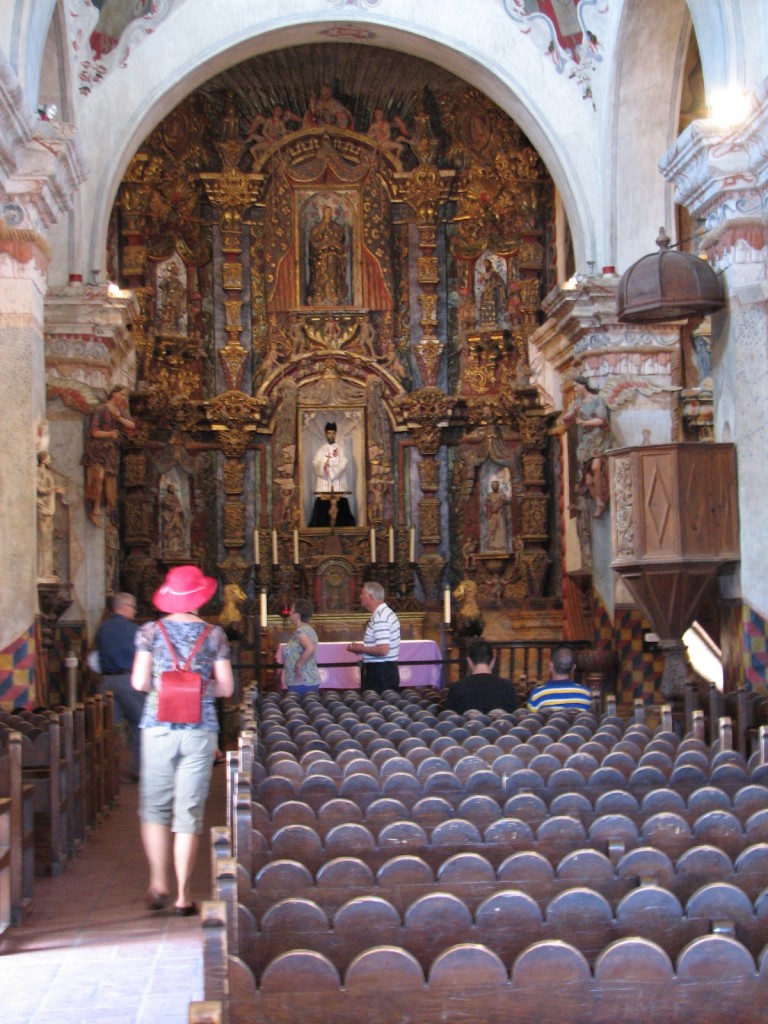 Despite the 90+ degree weather, I wasn't uncomfortable. In fact, we were having a great time. I was diligent about sunscreen and making sure I was constantly drinking water.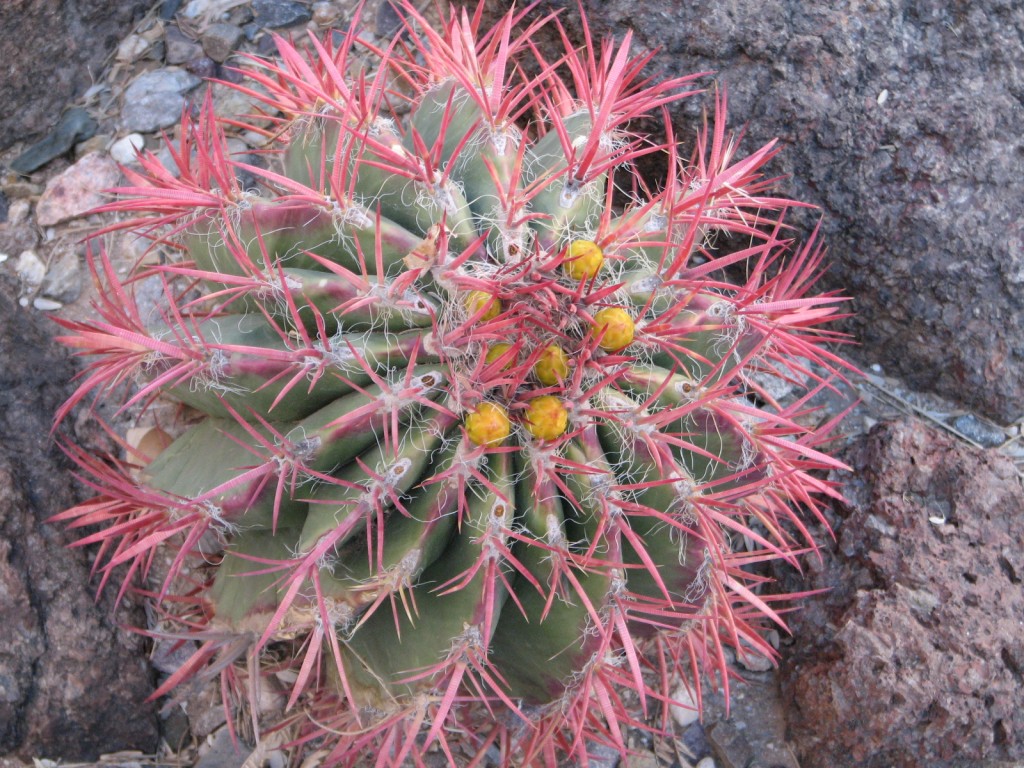 Since we were downtown and it was reaching dinner time, a quick Google search with my iPhone brought us to the Old Pueblo Grille.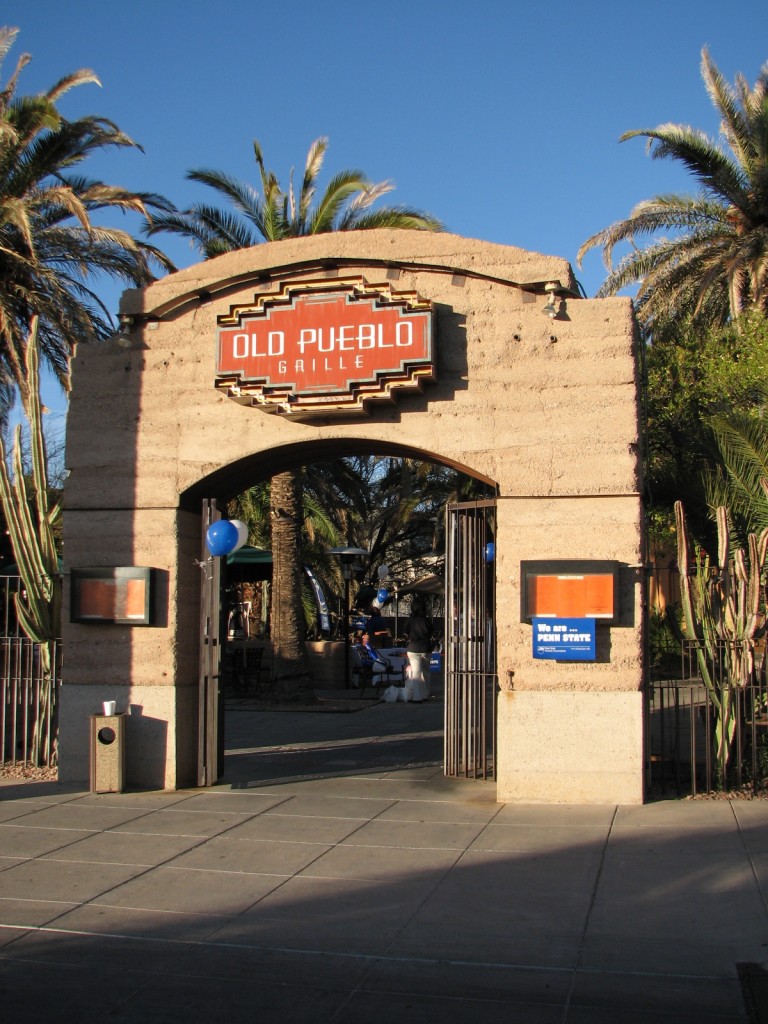 My mission for this vacation was to eat "authentic food." I love eating whatever the local cuisine is. I wanted REAL Mexican food and REAL Southwestern food. The Old Pueblo Grill was delicious Southwestern food.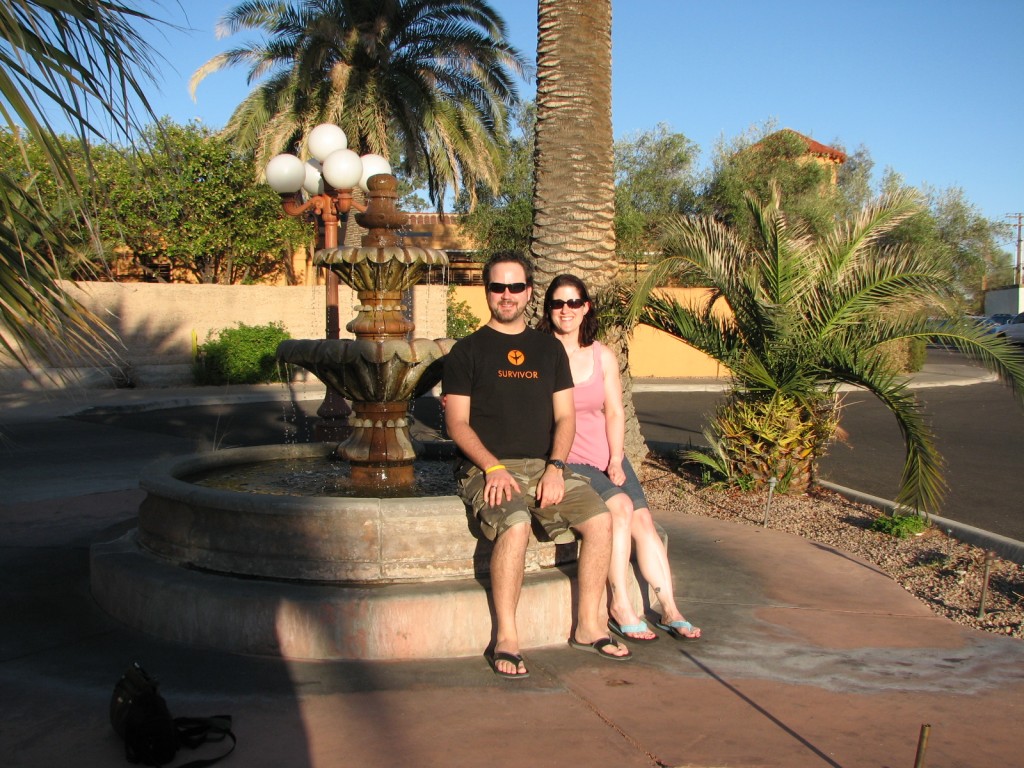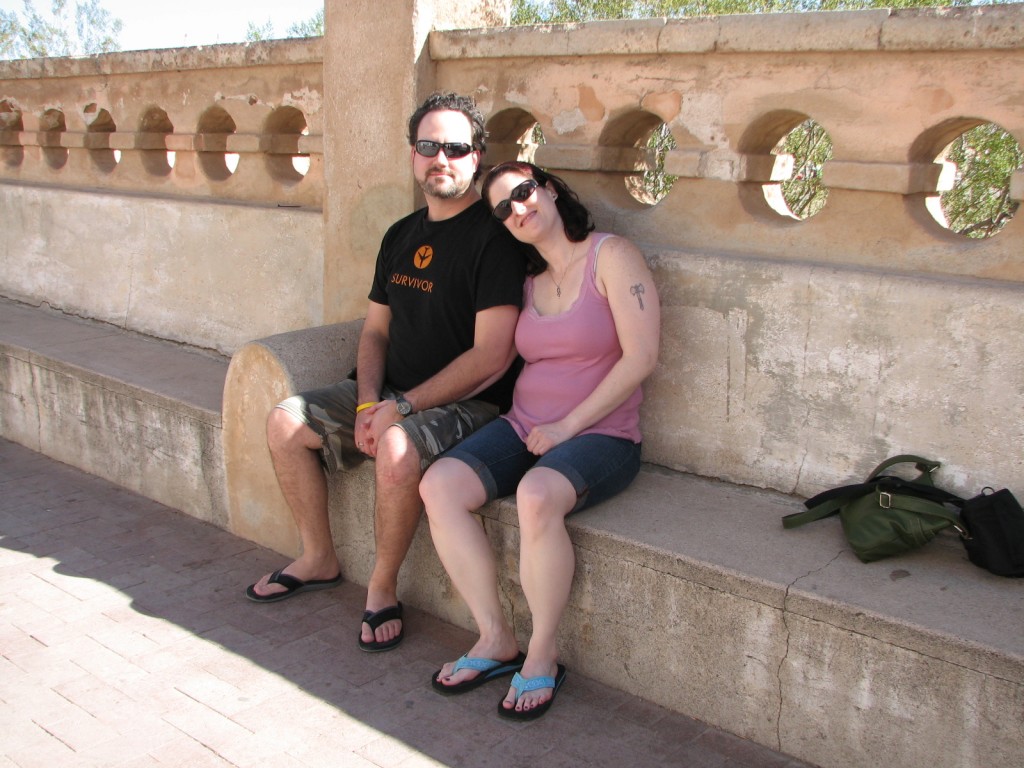 Michael and I both ordered the local brew and I enjoyed it a lot too. I ordered the Copperhead Pale Ale and liked it a lot.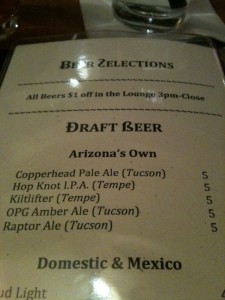 They brought these spicy cornbread muffins to the table as an appetizer. Delicious.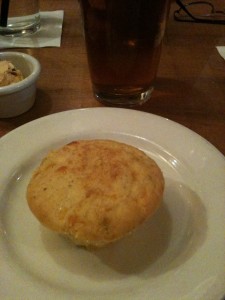 I got the Pollo Asada dish that came with half a chicken and the fixings to make tacos with it — plus spicy Mac n' cheese. Oh. My. God.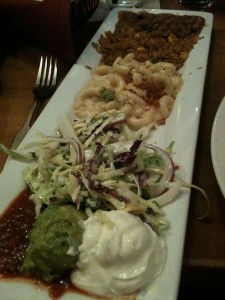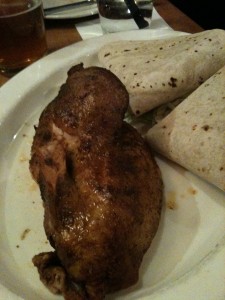 The chicken was tender and not dry, with a heaven-sent smokey flavor that you can't replicate on a BBQ. I don't know what they did to it but it was by far the best food of the trip.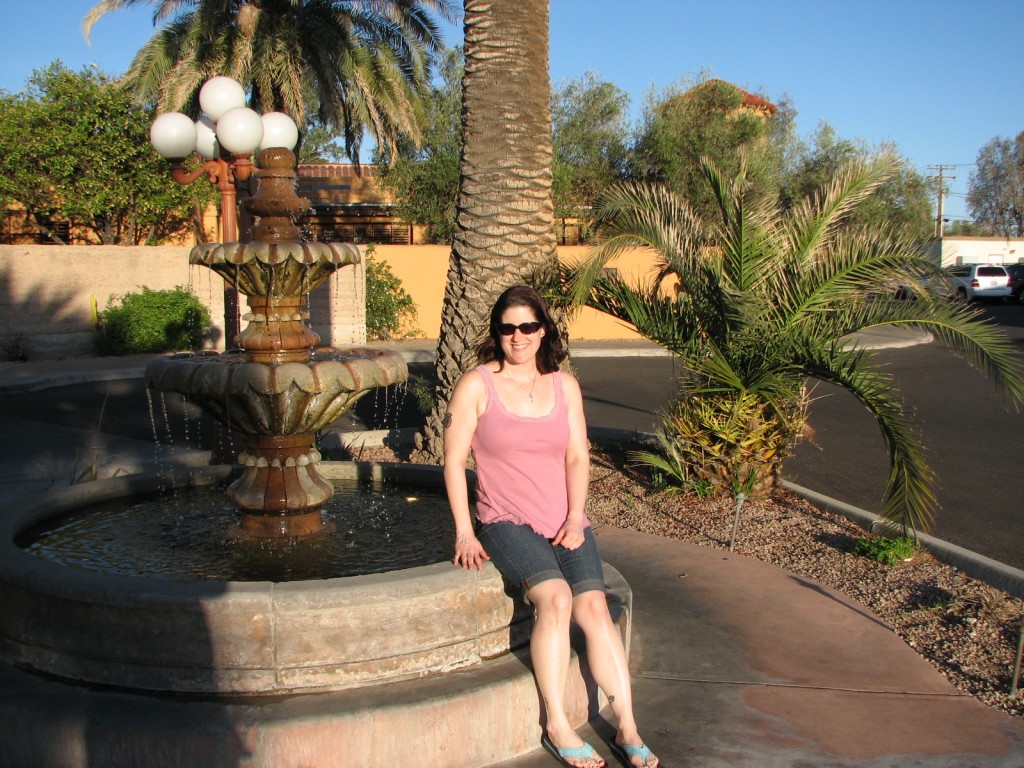 Michael and I were exhausted by the time we got back to the house. Good food, stuffed belly, full day of activities = crash into instant sleep.
QUESTION: Have you ever been to Arizona? What did you think of it? What was your favorite thing to see?