I've been a reading machine lately. I've been devouring books (working on a post about some of them now) and reading news like crazy. Here are some of the good things I've read lately.
Good Blog Reads
How I Adjusted to a Stress Injury–Guest Post 
Runner's Plate: engineered food vs. real food for training
Got Injury? Choices for Continuing Training
Top 5 tips for beginner cyclists
Link Love
10 Things Seafood Restaurants Won't Tell You  – Disappointing news, but informative. Good advice too: don't order fish on Mondays; it's probably been sitting around since Thursday!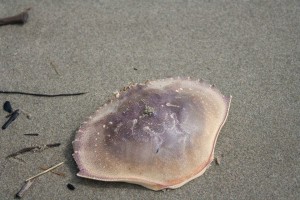 Salad Bar Coming to Local Elementary School     – Totally cool!
Starbucks Is Going to Stop Using Bug Food Dye, Okay? – So disgusting! "Starbucks is going to quit using cochineal extract AKA powdered beetles to color their food."
10 Foods That Should Be Banned From Mall Food Courts – Gross. And mall sushi? Ick!
FDA Approves Food Additive Petition For Formaldehyde – So disheartening. Article from 1996, I'm wondering if it's still accurate.
Discovery of Mad Cow in Calif. Was Stroke of Luck – Scary stuff! I remember when I was in my early teens I wasn't allowed to donate blood because I had been to England within 5 years and Mad Cow Disease had been rampant there. Weird!
Julia Child, a legacy of teaching the joy of food
WA grocer turns food waste into liquid fertilizer   – So cool!
Group helps ducklings cross downtown Portland streets – This was too cute for words. I am not ashamed to admit that I watched the entire video!
And finally, this graphic is really cool and I just wanted to share:

Interesting stats, huh? I like the way it's been broken down.
QUESTION: Do you have a link you want to share? Post it here!