What a good weekend! Logan turned 19 months old and was such a goofy, cute, fun little boy all weekend. He decided he wanted to learn how to jump. I have some pretty hilarious and adorable videos of him trying to learn how to jump up and down. He's not quite coordinated yet.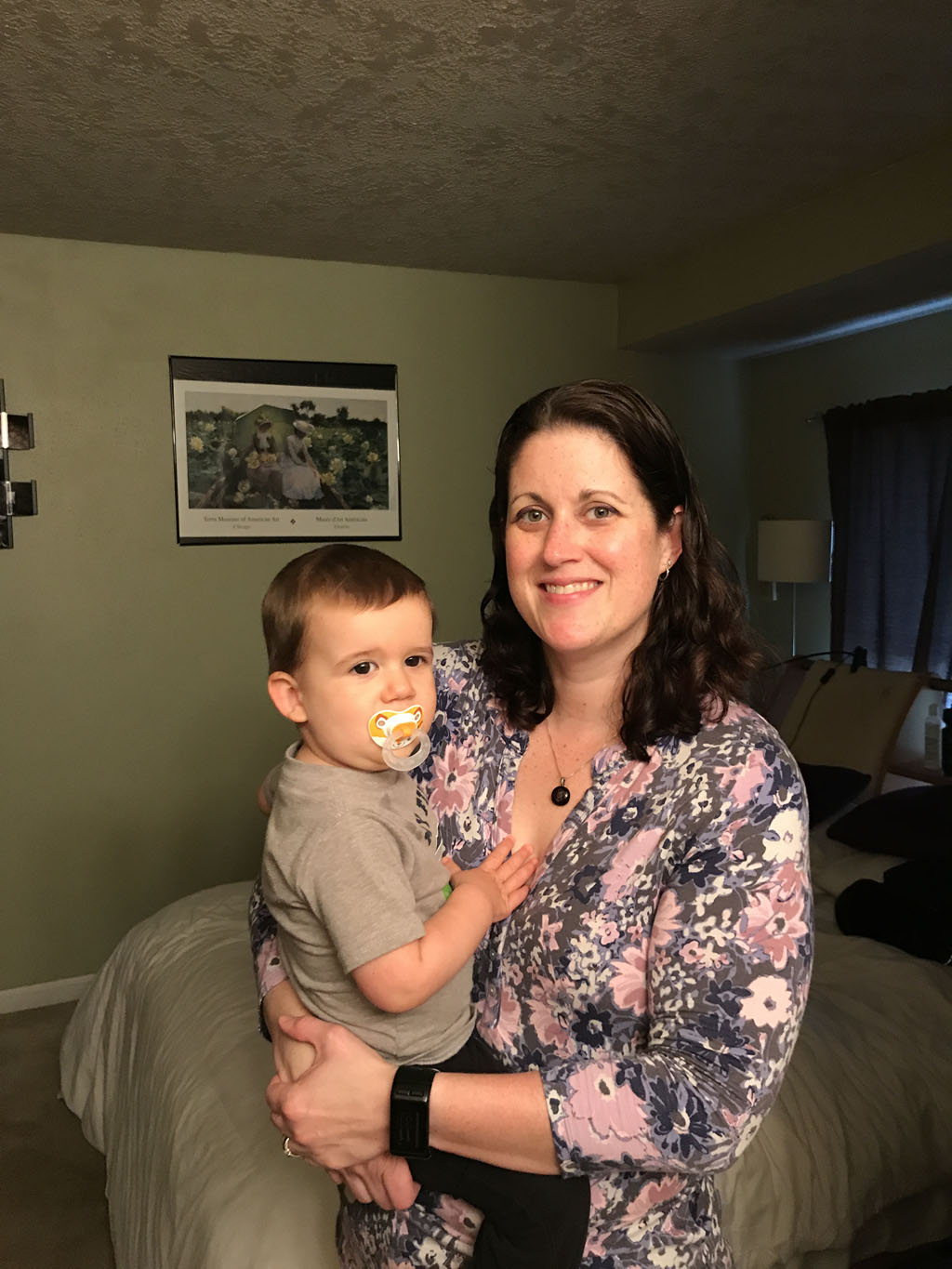 Also this weekend, Michael and I got to get away for a little but on Sunday. Logan got some quality time with the grandparents and we got to have adult time with friends! Win-win! I went swimming and then we met up with some friends and drove down to Dundee, Oregon together.
It was the Sokol Blosser wine club pick up party over the weekend and we went with friends who are also members. First, we stopped for lunch at a place they recommended. It was called the Babica Hen Cafe.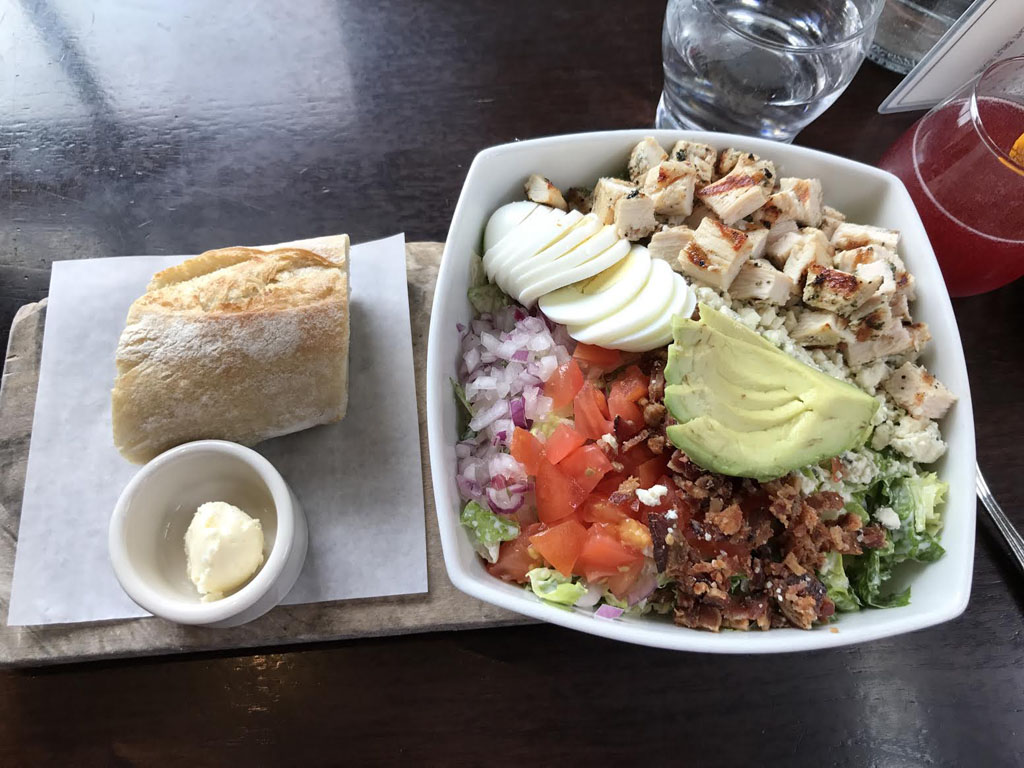 I ordered the Blue Cheese and Bacon Salad. It came with grilled chicken and avocado and an egg on top. The salad was really delicious and fresh. It was also a ton of food. I only ended up eating about 80% of it. And…despite the low carb diet, I did have the bread that came with it. It was warm and freshly baked with melty butter…and hard to pass up. Lunch was delicious.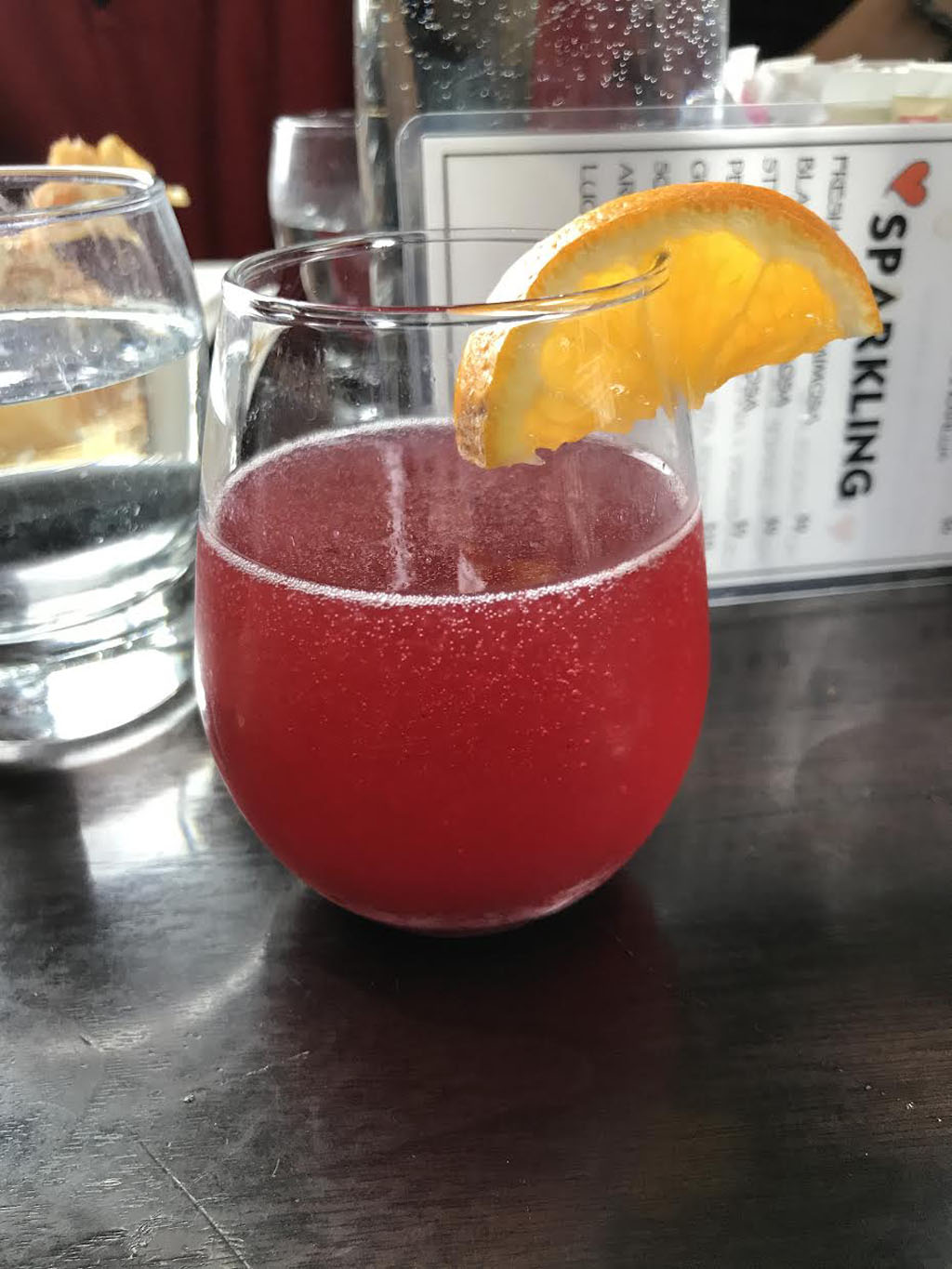 I kind of got talked into having a raspberry mimosa, which was also delicious.
Michael got the smoked salmon eggs benedict, Charla got the taco salad (looked delicious) and Ben got this crazy fried chicken and waffle dish I had to share a photo of!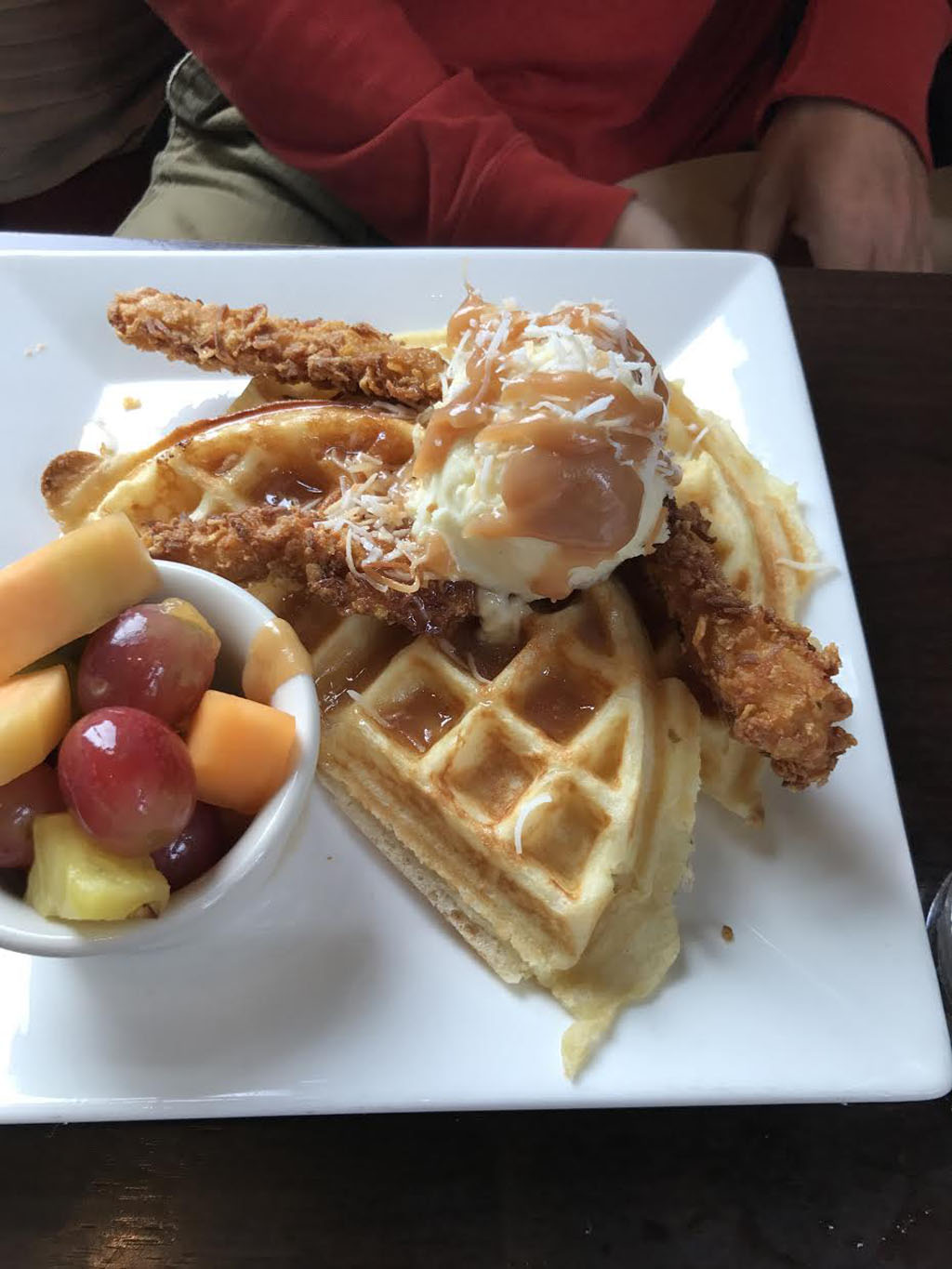 It looked like there was a scoop of vanilla ice cream on top of it, but it was mashed potatoes. With caramel syrup and coconut flakes on top. We all had a bite. It was super weird! But the presentation was great.
After lunch we arrived at the winery for the private members-only party. We weren't sure if there was going to be "real" food there, hence the reason we stopped for lunch. But we arrived and there was a pretty decent spread of stuff. So next time, we'll just bring a picnic lunch and supplement with the cheese, meat and olives they provided. They also had free coffee from a local place. Sadly, I forgot to get a sample of it.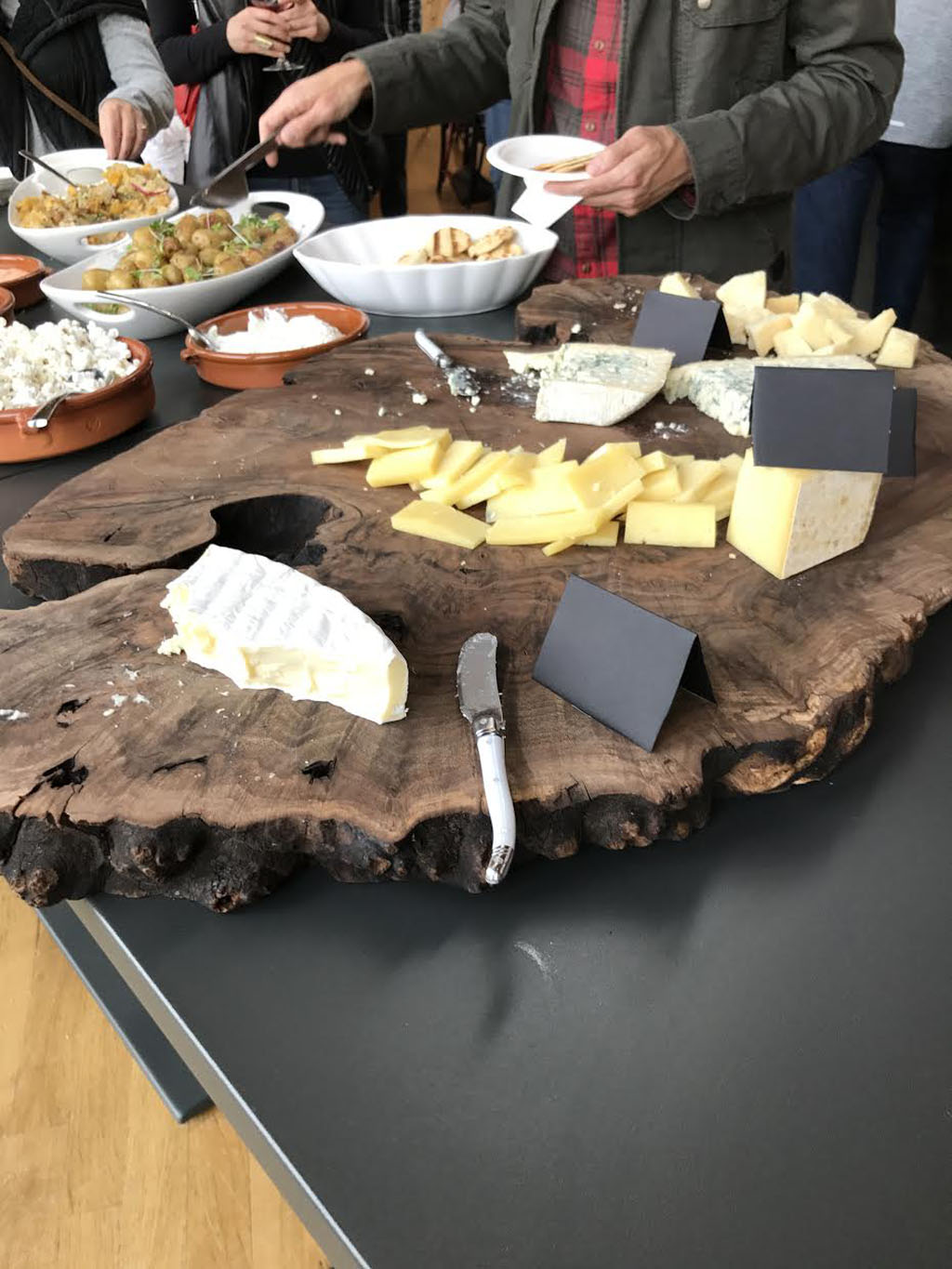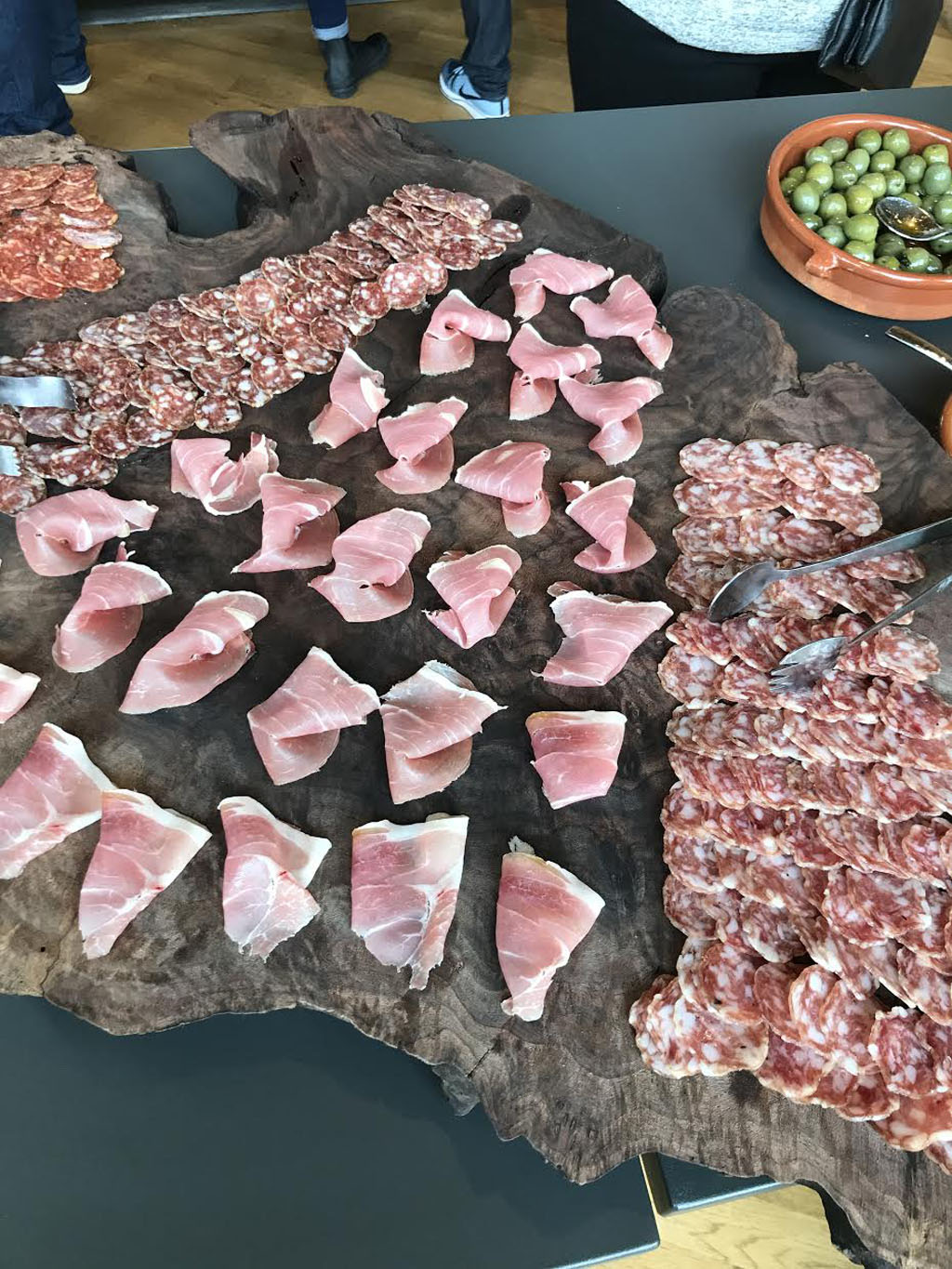 We checked in and got a taste of their sparkling rose wine, which was really light and refreshing.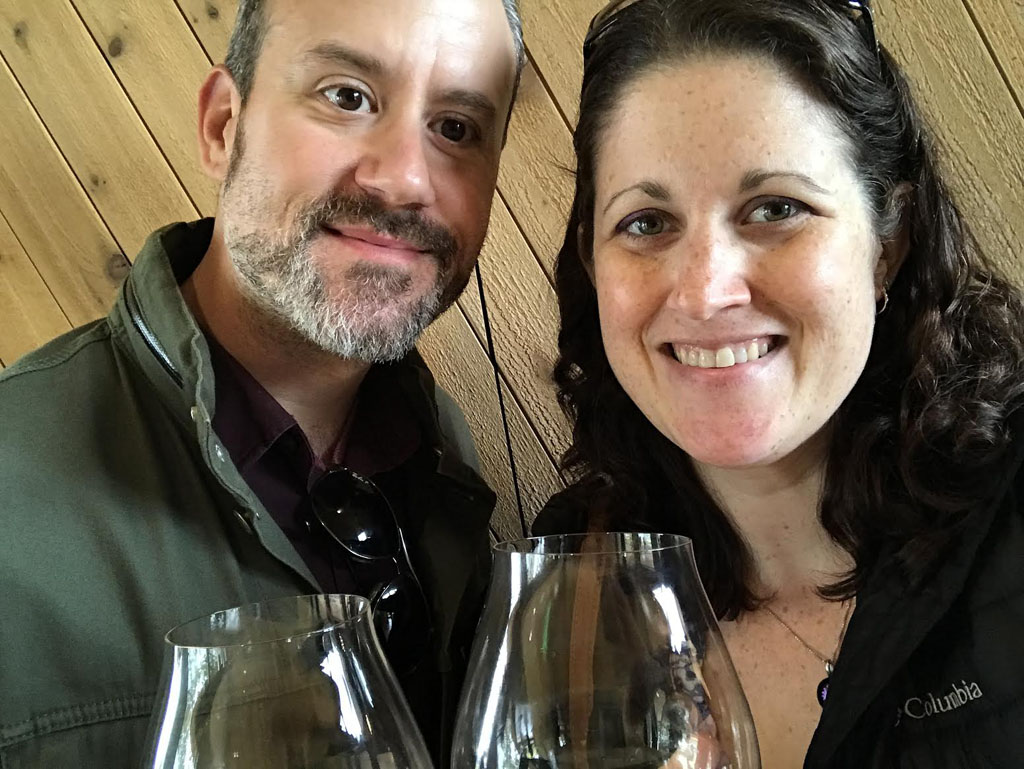 The place was packed but we found a cozy spot on the downstairs patio outside. The weekend had been super stormy, rainy and wet but we lucked out on Sunday to nice, warm and sunny weather instead.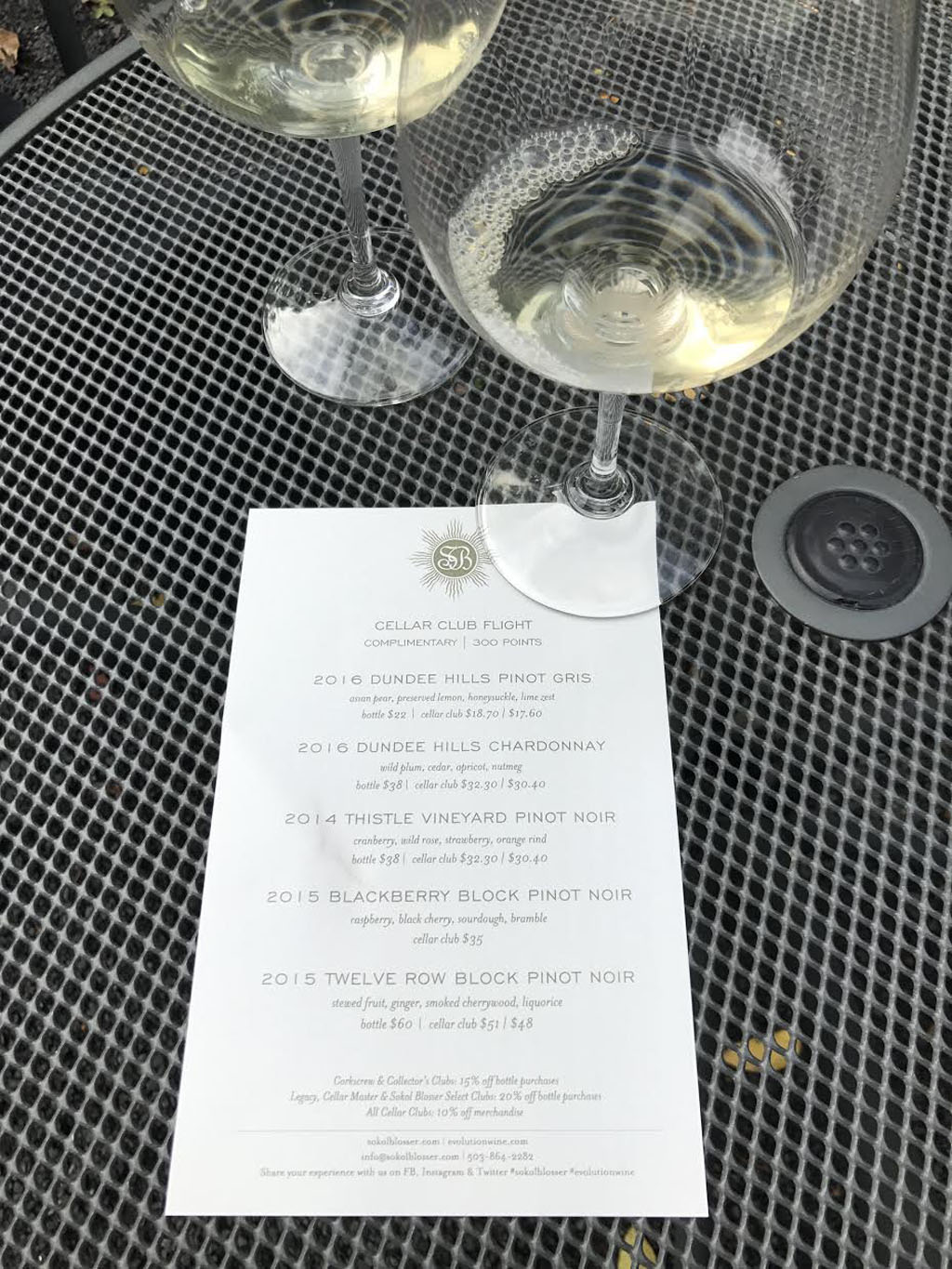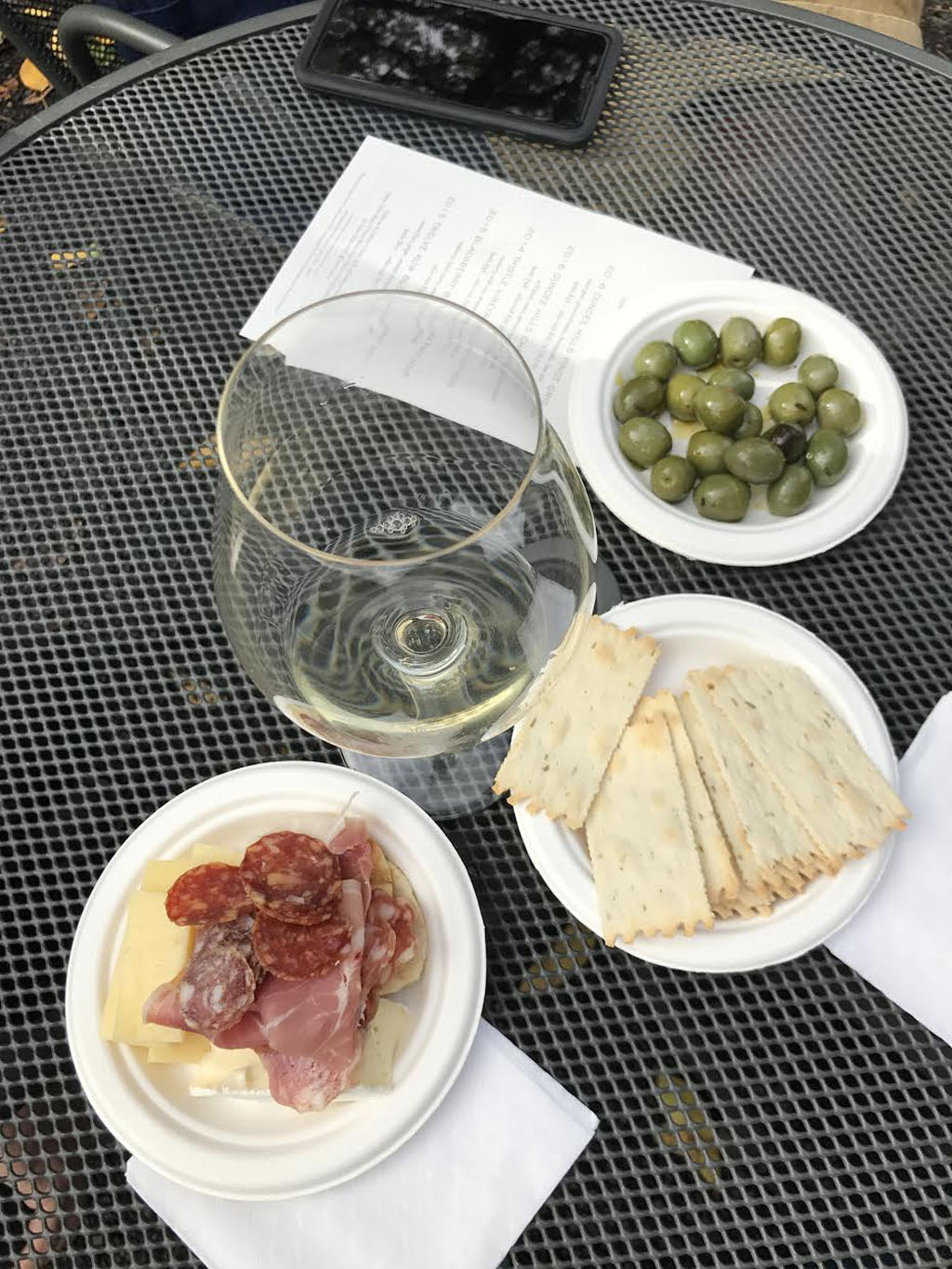 It was kind of the perfect afternoon. We were all able to relax kid-free and have adult conversations. Way different than the last time we were there. 😉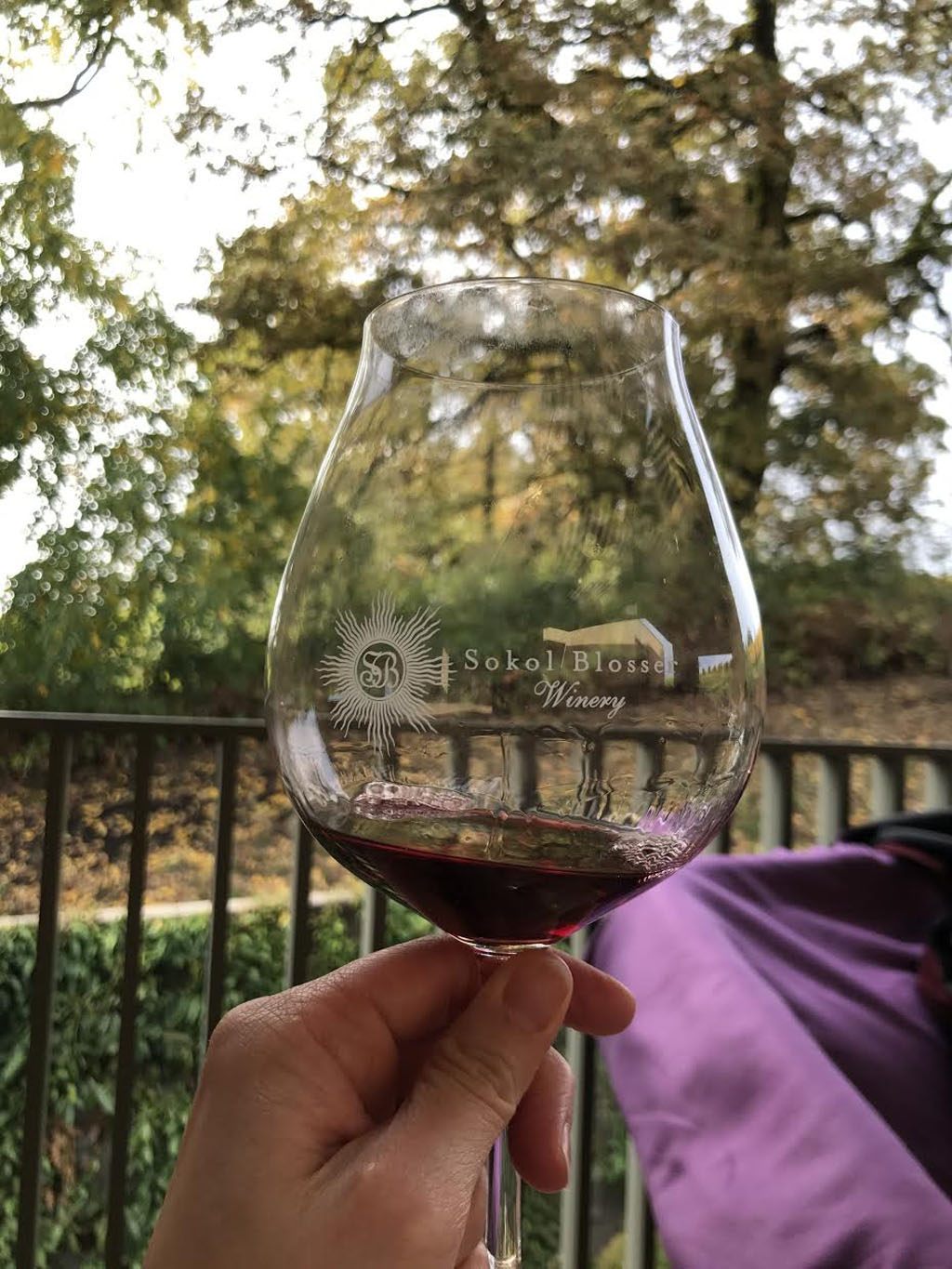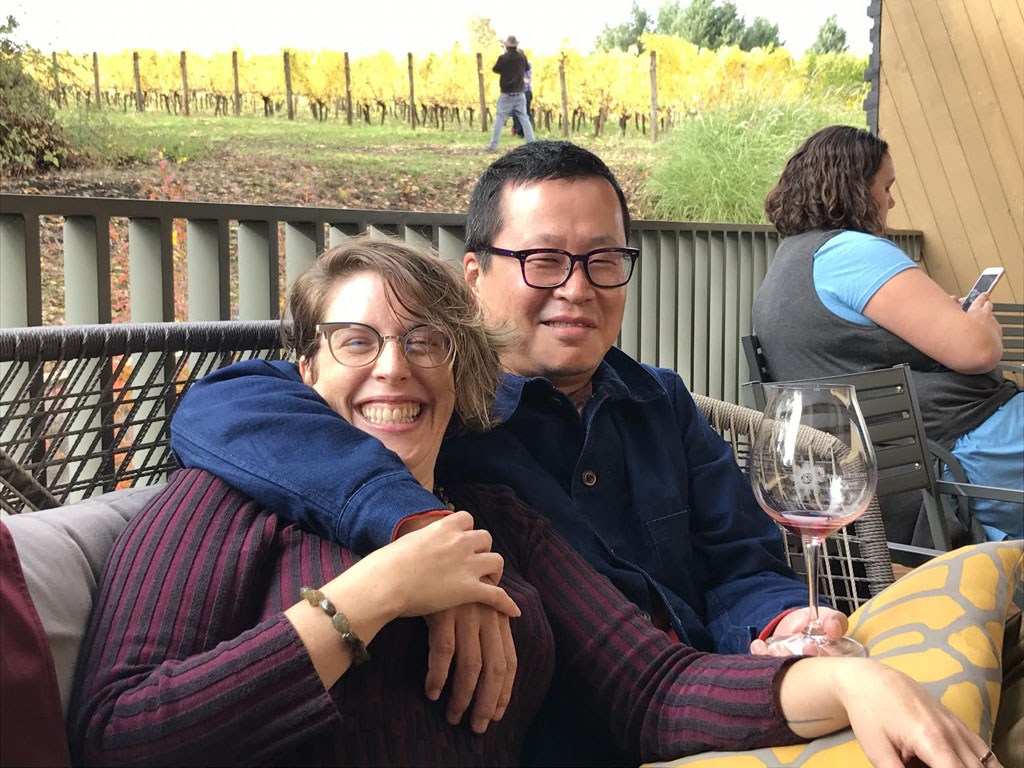 The wines were all so good. They were very generous with the pours. We spent a few hours tasting and hanging out.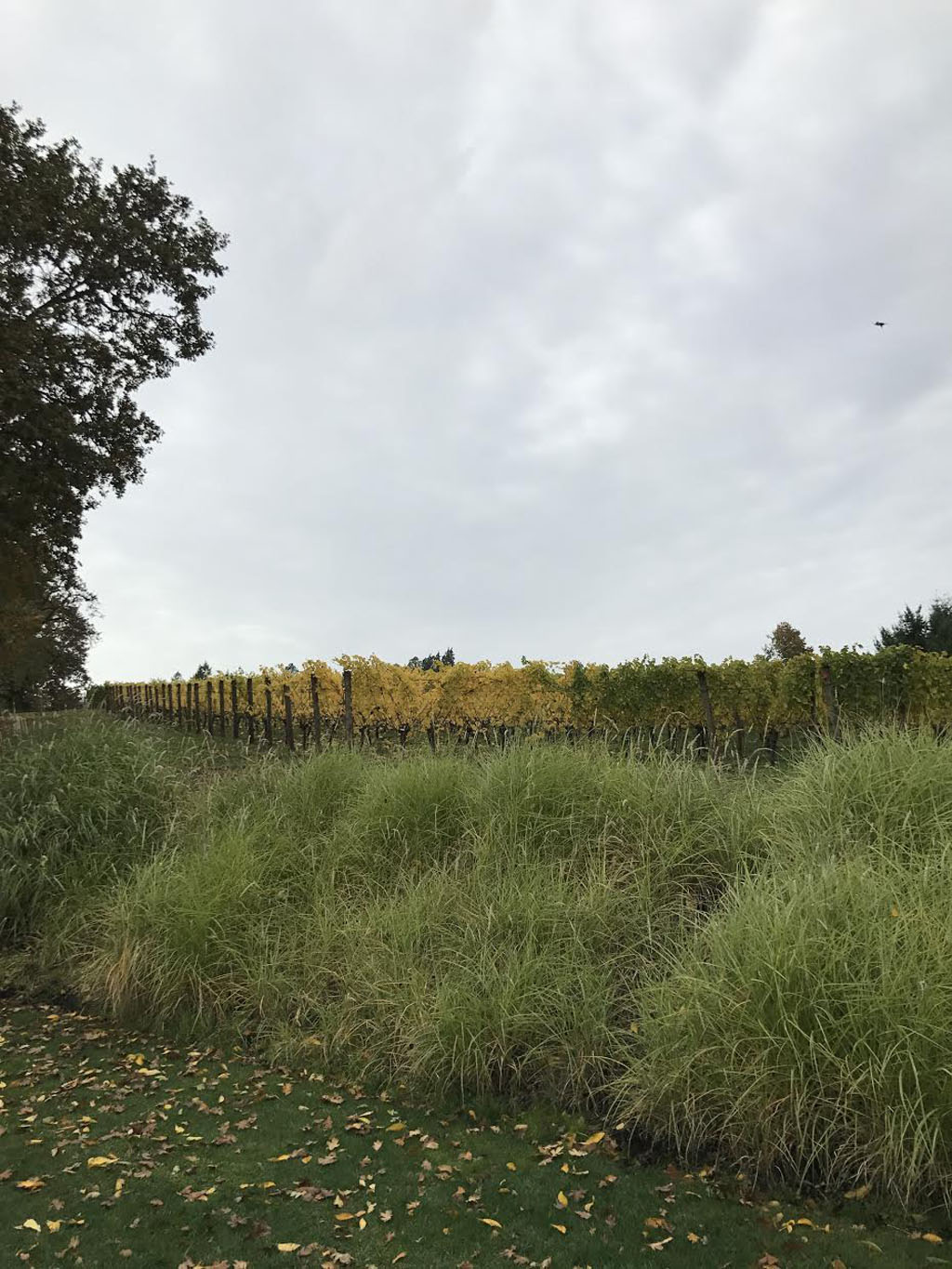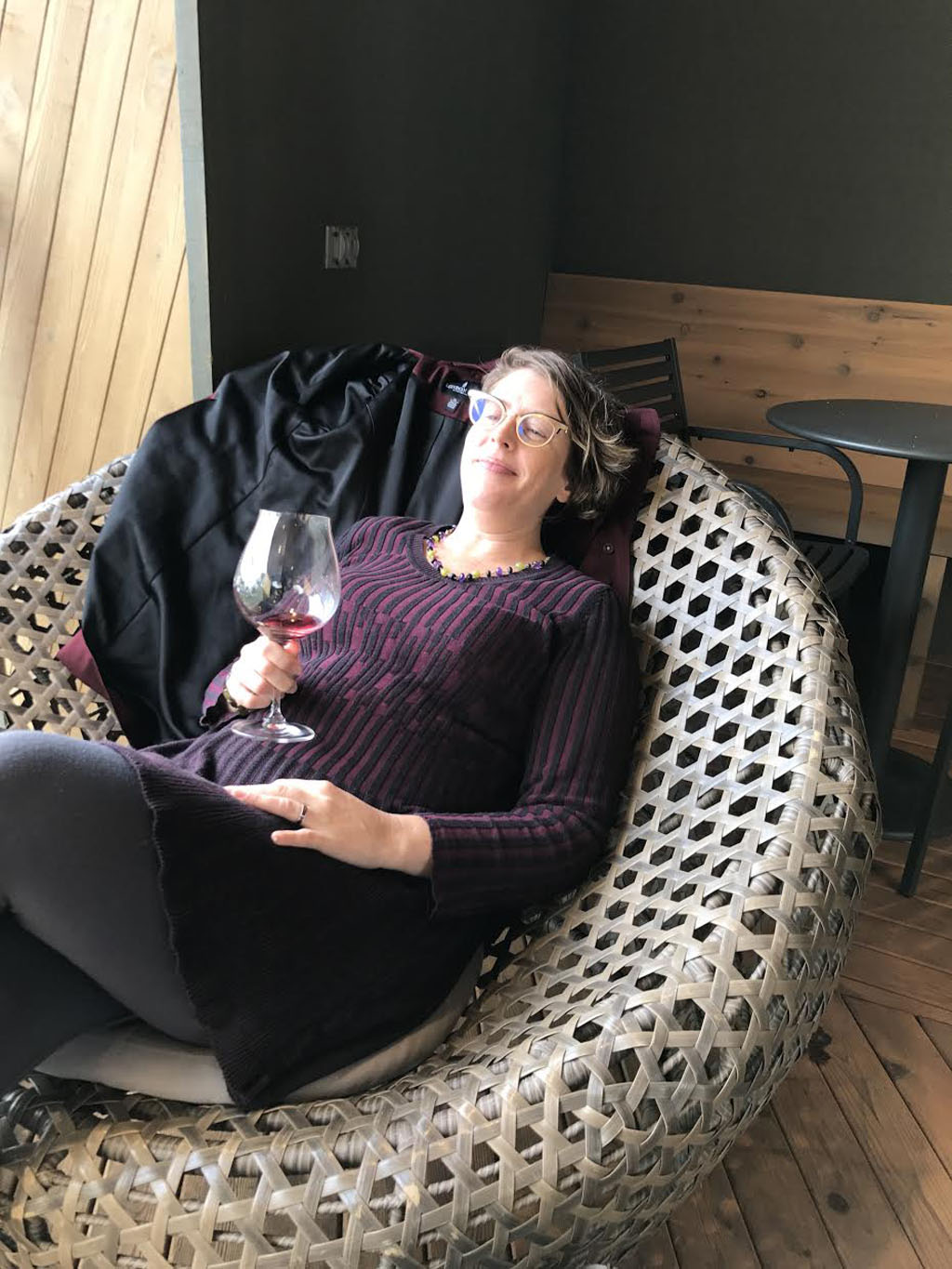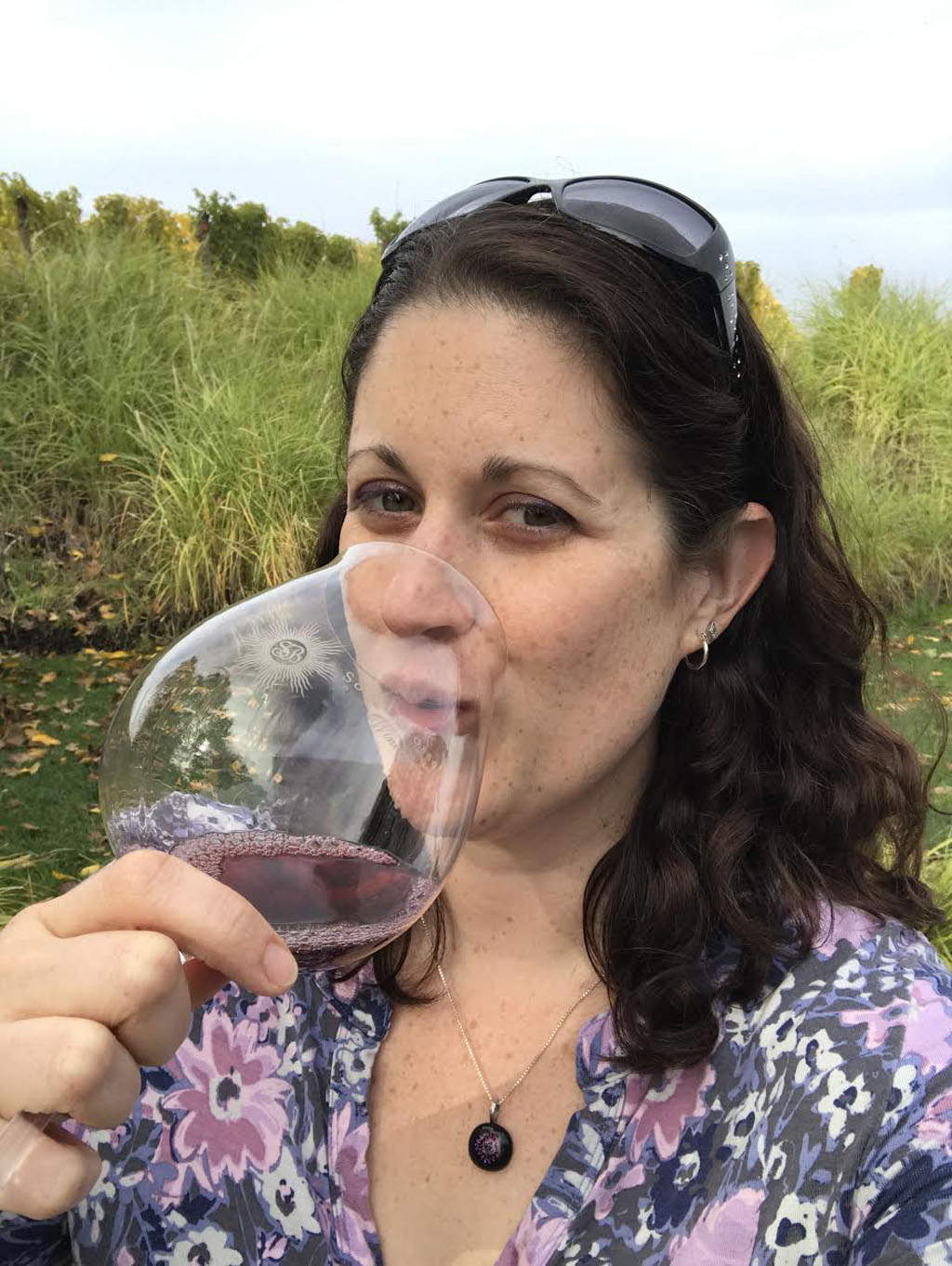 Around 3:30 the place was starting to thin out. We were able to get a table inside and see the musician who was hired for the event. His name was Dante Zapata and he was so good! I posted two videos on my instagram if yo are interested. When we joined the party, he was playing some old R&B songs acoustically. Loved the spin on some old favorites!
Charla suggested we stop at Argyle on the way home. She's raved about their wines a few times.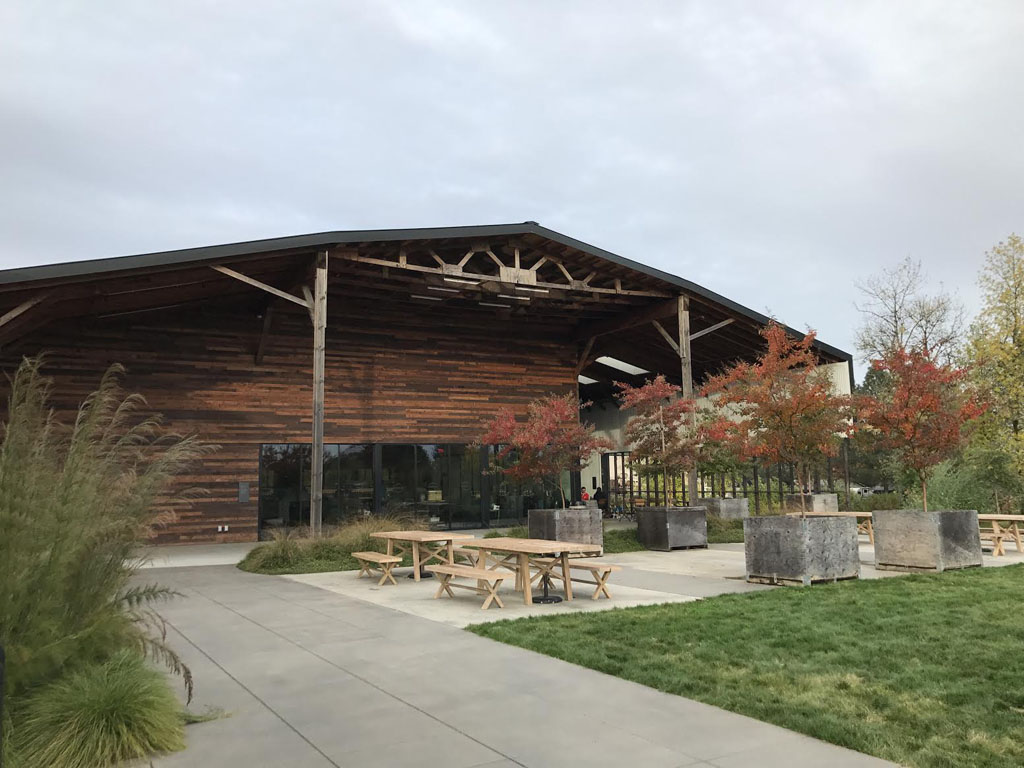 It was a really cool, modern tasting room. There was tons of space both inside and outside, there was cool art inside and a private room in the back, plus outdoor covered areas and an area for bocci ball. It would be a fun place to go back to when we had more time.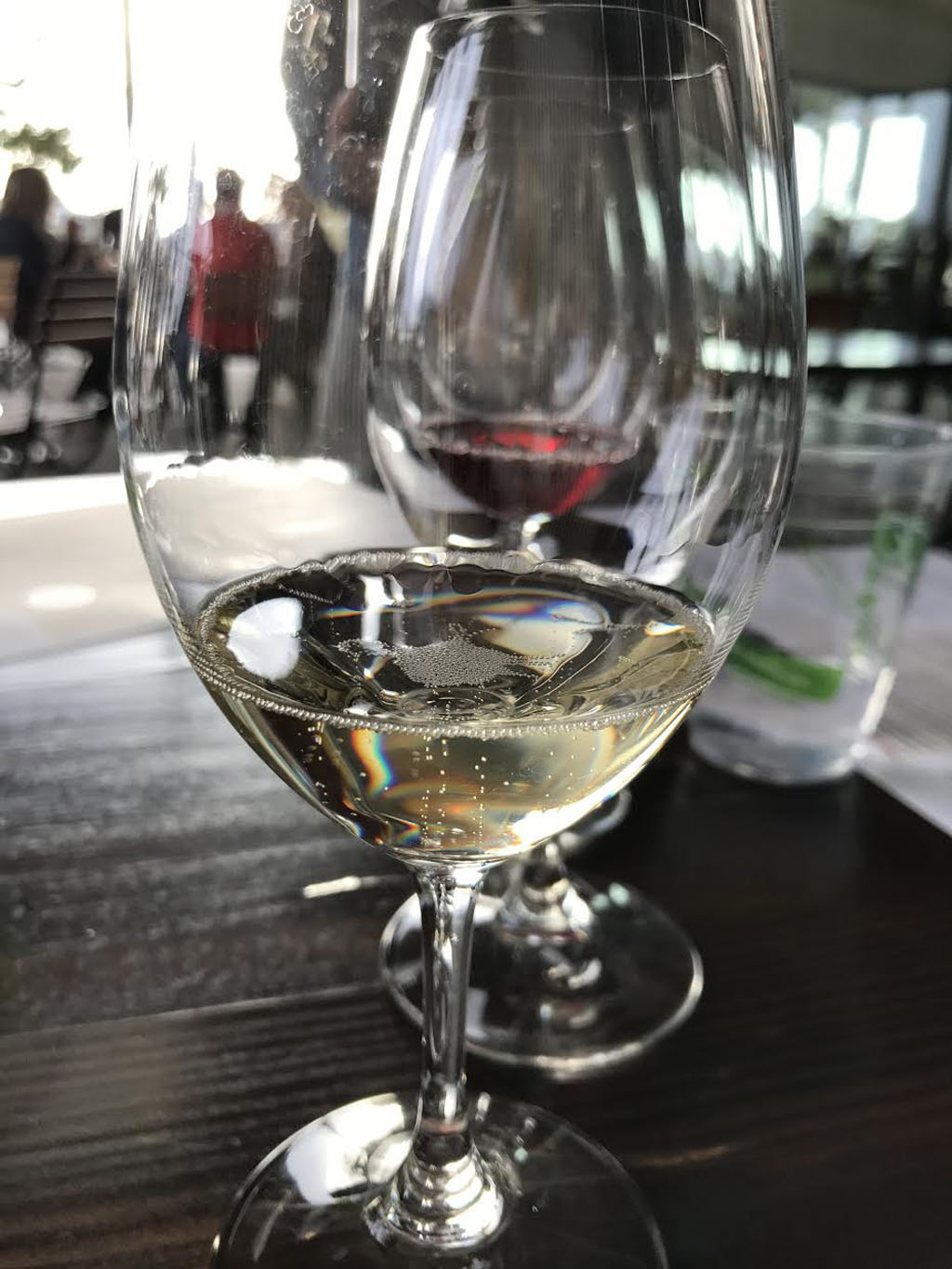 Three of us shared some tastings. The wines were really excellent: smooth and rich and full of noticeable flavors that were easy to identify. It's a shame their wine was too rich for our blood! I would have taken a bottle home but the cheapest one on the menu was $45! Ooof, little too much for my budget.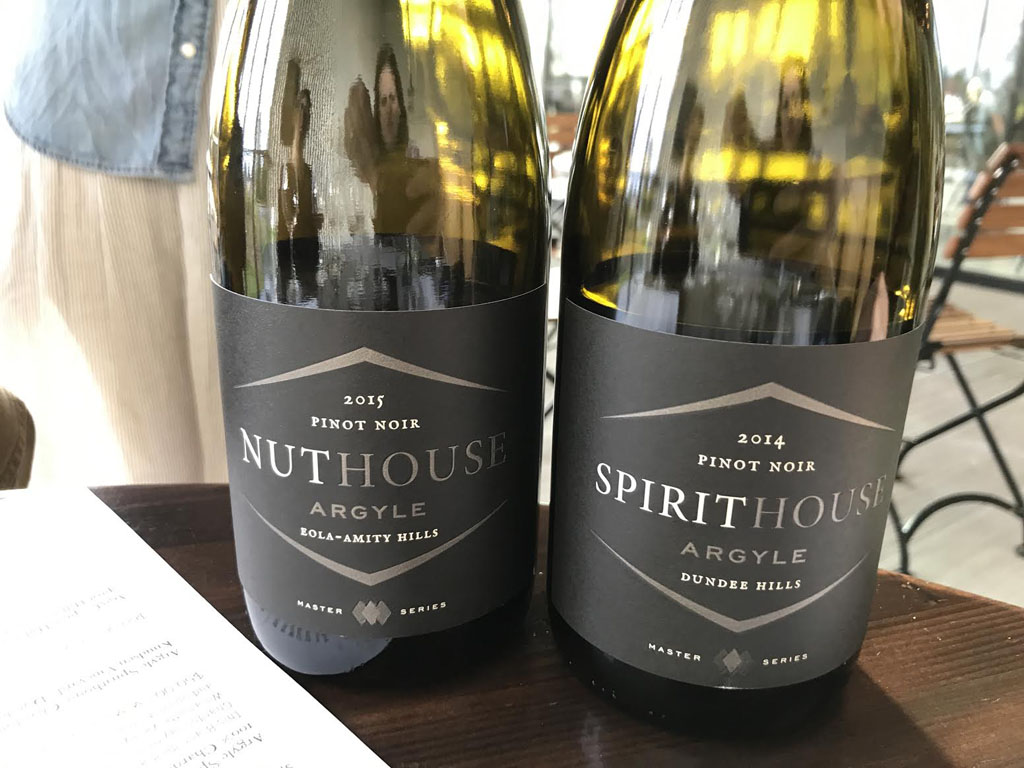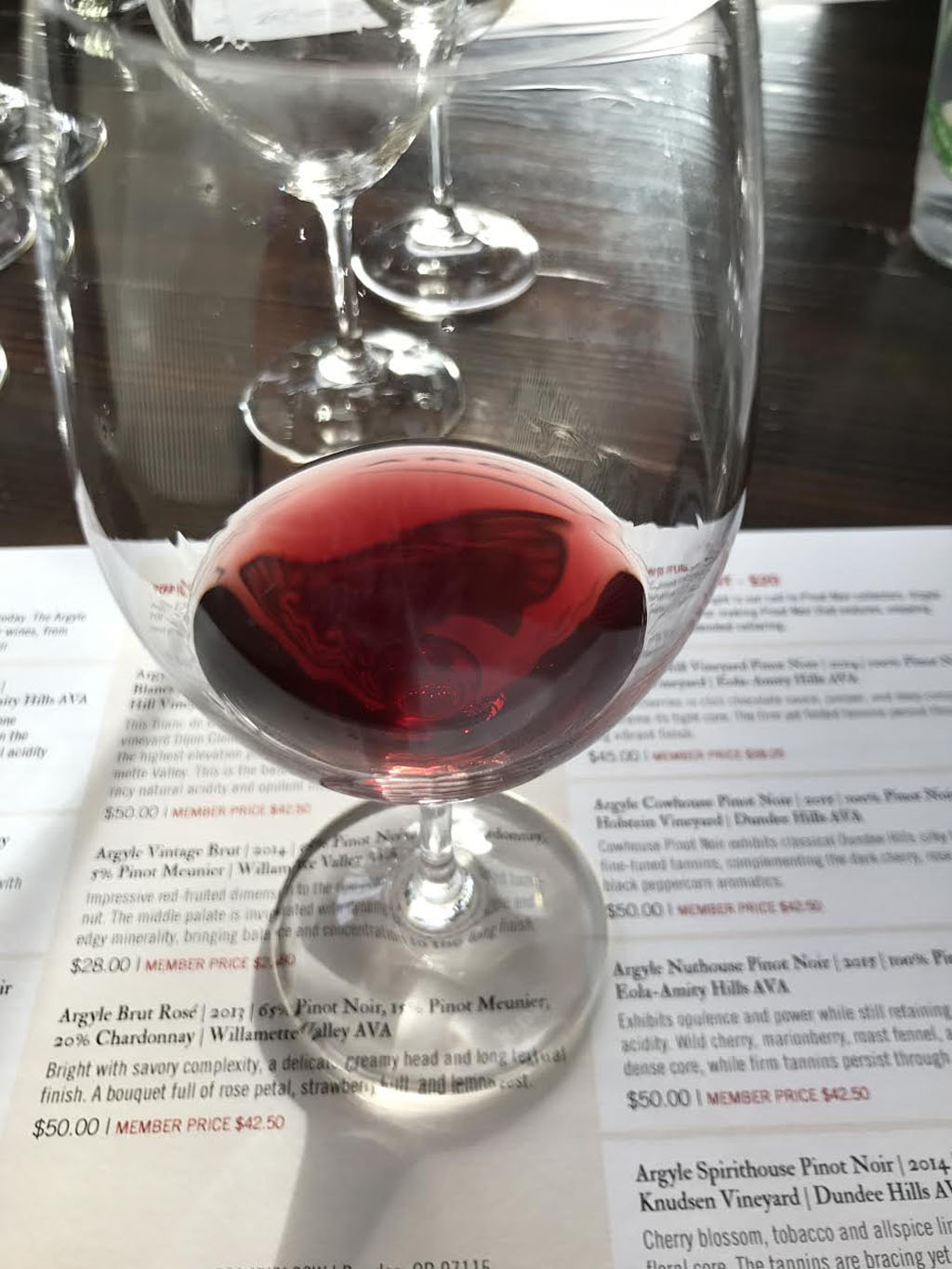 After that it was home to our little dude, who'd had a fantastic day with grandma and grandpa. Then Michael and I finished the season finale of Game of Thrones (holy crap that was crazy and intense!!!). What a great day!