This post is entirely a mish-mash of random stuff. You've been warned. 🙂
The Beasts
Overall the animals have been doing really well.
In the last six months or so, Bella has been growing up and maturing. I notice it most when we go out for hikes/take her for walks. She no longer barks at strangers or other dogs. She seems curious but not fearful like she was for so long. It's made taking her on excursions much more pleasurable. We also took down the dog/baby gate thing we've had up in the hallways since we got Bella. We stopped using it awhile ago and it was just getting in the way.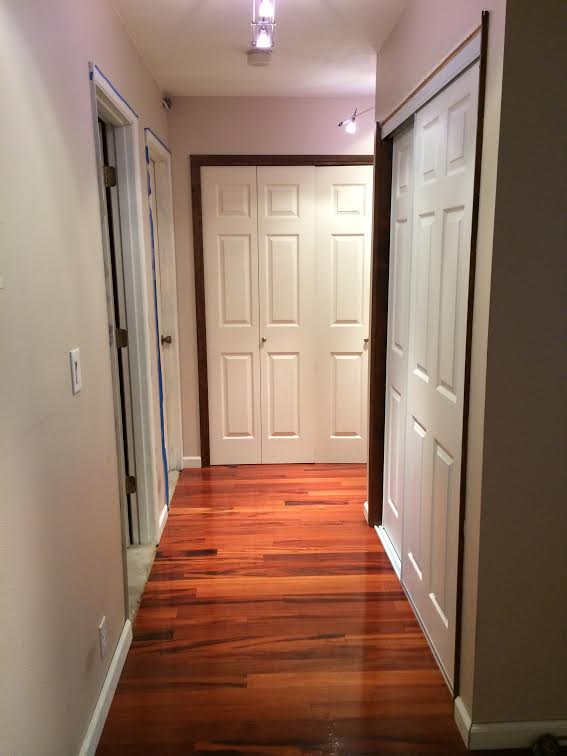 The hallway seems so big now…The next step: slowly allowing Bella free roam of the house while we are gone. Baby steps. 30-60 minutes at a time tops. I know she'll get into mischief!
The kitties are entirely used to Bella. We've had her nearly a year and a half now (it's crazy it's been that long already!). I cannot imagine my life without her goofy grin and wiggle butt in it and the fact that the kitties are okay with her makes it all the better. It was touch and go for awhile. Fat Kitty still reminds Bella on occasion that he's the Boss, but so far no incidents of note.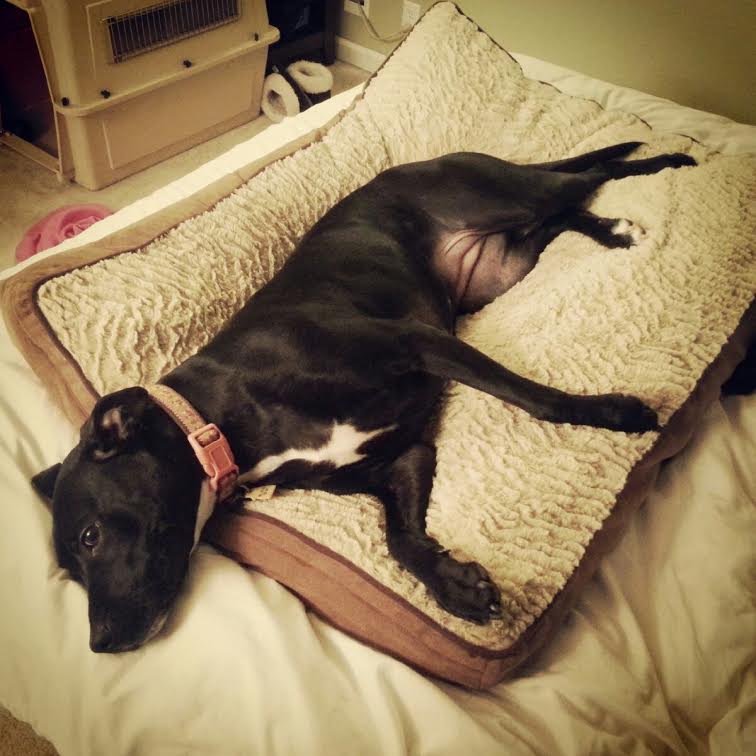 I will also say that it's completely adorable when Bella takes her toys to Fat Kitty and tries to get him to play with her. He rolls his eyes and walks away but she keeps trying. It's adorable! What I think is astounding is that Maya (skittish scaredy cat) is not bothered by Bella in the least. She's afraid of everything, too!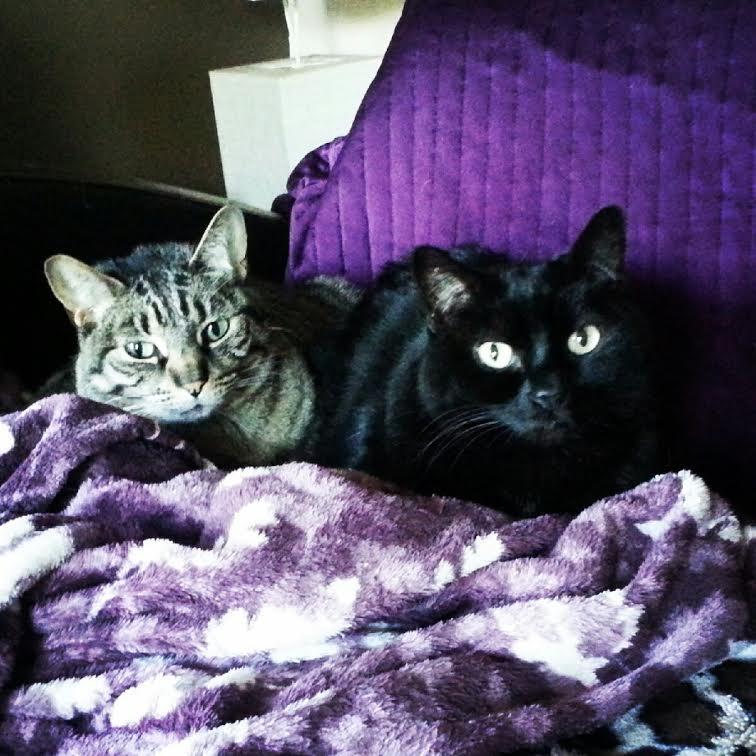 House Stuff
We are about to re-start some of the house remodeling projects we'd put on the back burner for so long. I'm excited about the prospect of it being DONE soon. First up: the kitchen counters/back-splash. Then we need to do my bathroom (paint, new floors, etc). The final BIG project that we're hoping we can accomplish this year is either the master bathroom (Michael's bathroom) or new windows in the house.
One thing we DID accomplish was a new nightstand for my side of the bed. I'd been using a small side table for years and it was messy and unorganized and making me crazy. Michael kindly assembled the IKEA nightstand I picked out and I got to clean out the make-shift baskets and boxes I'd been using as my "nightstand." Fat Kitty enjoyed the emptying out process: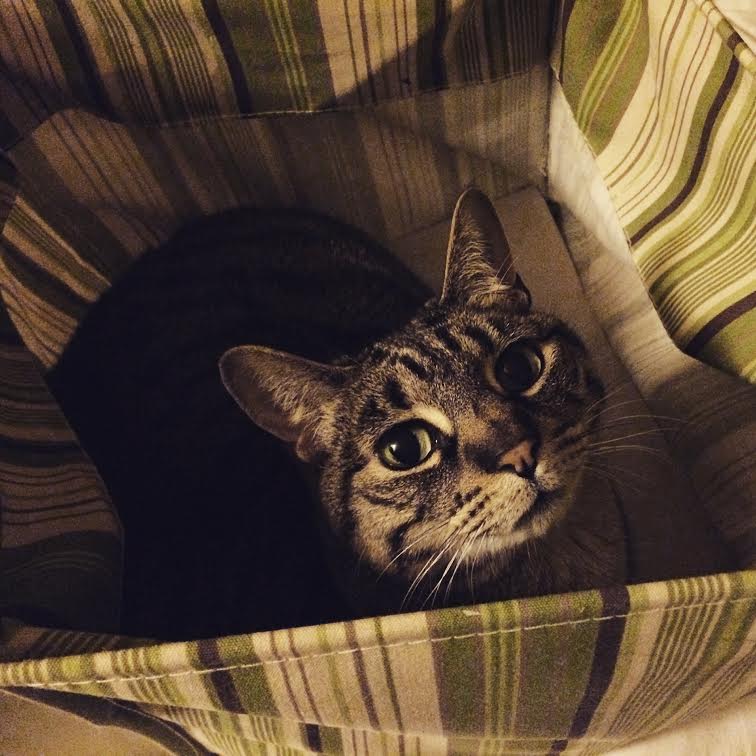 I'm keeping the fabric box for awhile because he likes to hide in it. 😉 Anyways, it felt good to finally get organized.
Me
Finally, I did some much needed self-care and got a haircut. I'd been growing my hair out for our entire engagement (about a year and 4 months) because I wasn't sure what I wanted to do with my hair for the wedding. I'd planned on having it down with some of it up and curled but our wedding day came with a forecast of 90+ degrees and I didn't want my hair to melt and frizz so I ended up putting it all up.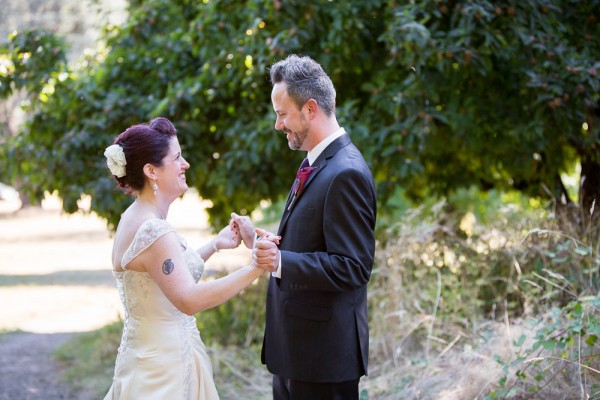 Then we got back from our honeymoon and back into life and I just let my hair go. It got super long, down to the middle of my back and it was becoming absolutely unmanageable. It was too long, the ends were getting gnarly and it was difficult to workout with hair so long. After a swim: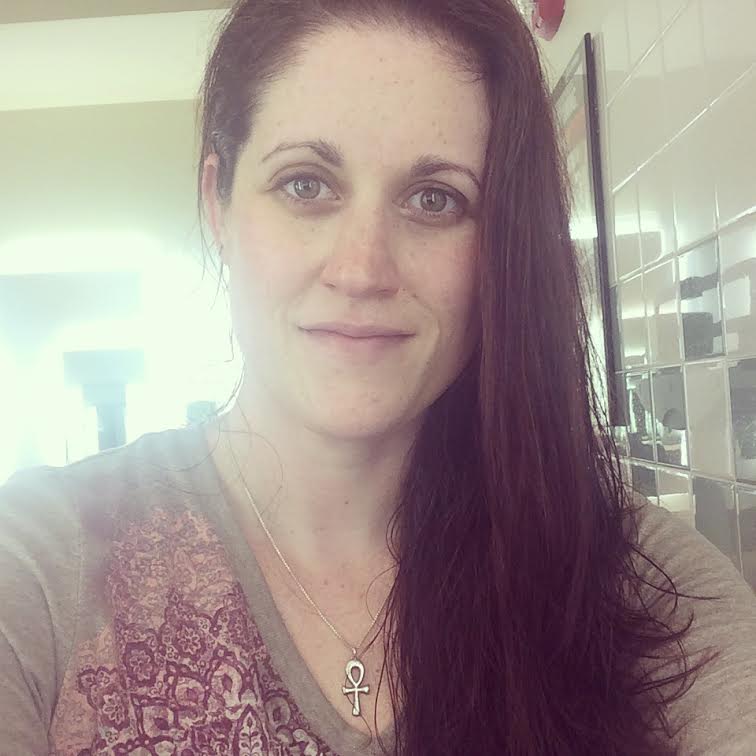 You can't tell how long it is from that above picture but trust me, it was long! And my hair is curly and thick so it gets BIG and heavy. Even though I liked having long hair, it was time to go back to the styled, cute hairstyle I had for years.
I ended up donating my hair to Locks of Love. My hairdresser said it was long enough (just barely) so I ended up cutting off a little more than I planned so I could donate it. It sure doesn't look like much does it?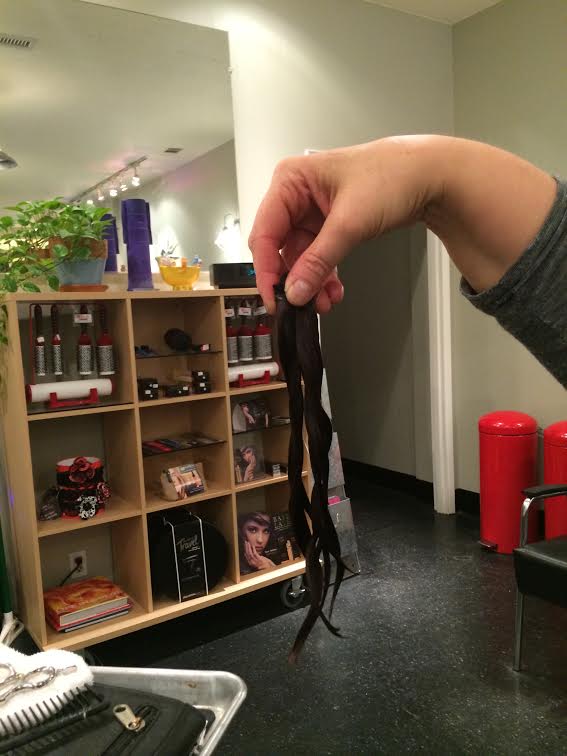 She cut 10 inches to donate! Here it is, after she was done cutting it: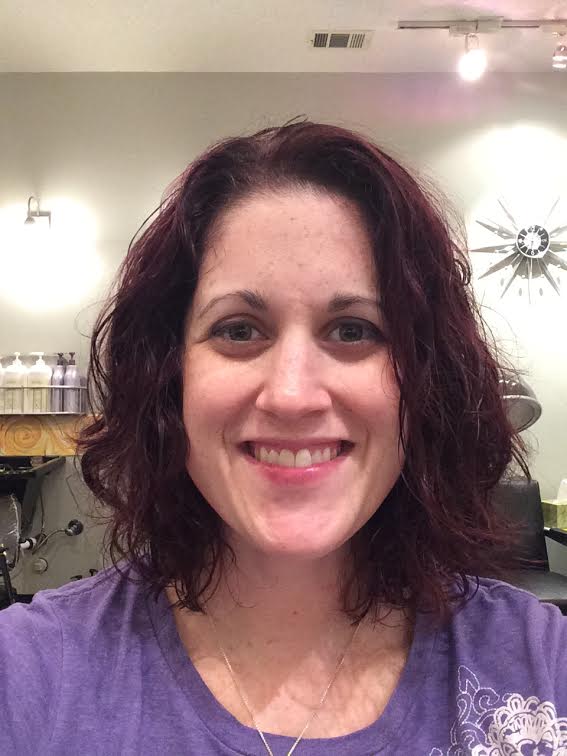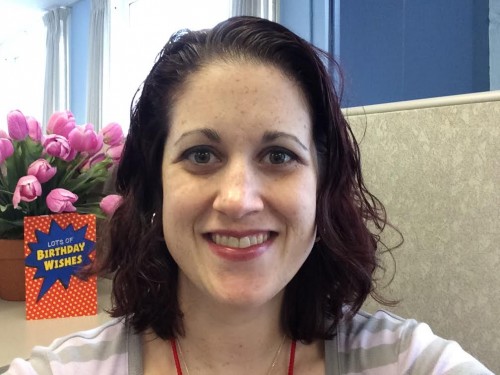 Man, did it feel good to cut those locks! It feels weird to be short again but I LOVE it.
So what's new with you?