One of the funnest things about having a blog (besides the lovely emails and comments from readers) is the wacky Google Searches that find my blog. Now for your enjoyment, the latest bunch of searches plus my snarky comments about them. 🙂

"irrational person" – Really?
"fat people who take up a swimming lane"
"stuffed and bored" – It's funny because I know exactly which post this refers to.
"i ran a lot and now my anus hurts" – Ouch!
"24 hour fitness lame personal trainer" – Hahaha!
"i had to pee really" – I am not posting photos of people peeing.
"anything over 110 pounds is disgusting" — I'm usually not rude to my readers, but this one I'm gonna have to respond with: "Go EFF Yourself". That's just insulting.
"no calories food" – Now that's a diet I can get behind. 😛
"old ladies eaten by cats"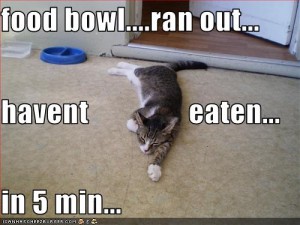 "human flesh eating kitten" – Hehehehe
"miley cyrus" – I'm pretty sure I've never in my life discussed Miley Cyrus.
"ouch my taco" – That is just too funny! Please explain!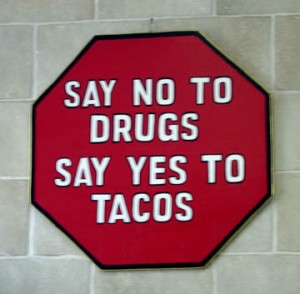 "irrational funny" – Yes I can be irrational sometimes…
"first magazine for women lisa" – Yippee! Someone found me from the magazine!
"the infected remain thirsty for human flesh" – Wow!
"swimming explosive or trickle" – Do not trickle in the pool, please!
QUESTION: If you have a blog, what's the funniest search that someone has used to find you?