I saw this "7 Links" thing going around and it gave me a good excuse to look back at some old posts that I'd forgotten about. So here are my links:
Most Beautiful: This is the post about my Photo Shoot for the magazine cover I was on last October. The whole process made me feel beautiful and I love that I got to keep the professional photos.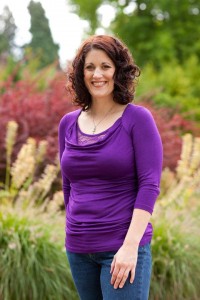 Most Popular: This is a hard one to narrow down. Michael's guest post about Time Trial Bikes/Triathlon Bikes has had the most hits. My post How To Swim Freestyle is the second most popular. The fact that a swim post is so popular makes me happy because swimming is how I lost my weight.
Most Controversial: This one is another tie. The first controversial post I'd pick is Why I Sucked At Being a Vegetarian. This was controversial simply because I feel like anyone in this healthy blog "bubble" that goes against the Vegan/Vegetarian lifestyle gets attached or criticized. I wish it wasn't that way, but unfortunately the judgment is rampant. The second controversial post was Why I Wouldn't Do Hood To Coast Again. That makes me sad.

Most Helpful: Lap Swimming Etiquette is the most helpful post I think. I was surprised to find that so many people who wanted to try swimming had no idea what the etiquette is. Glad I could help!

Surprise Success: How To Lose Weight – Week Four. I enjoyed doing this series a lot. This week's addition got the most hits of all.
Not Enough Attention: I'm really surprised that this post did not get much attention or comments. Maybe readers were just tired of reading about Hood To Coast.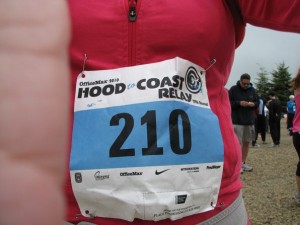 Most Proud: I am most proud about the post I wrote about running in Arizona. It was the first time I ran outside after an entire Fall/Winter of no running or being stuck on the treadmill because of my injury. I am so happy about this post!
GOOGLE SEARCHES
It's that time again to laugh (or cringe) at the Google Searches that brought people to my site.
"gut buster taco salad recipe" — I'm pretty sure the taco salads I make are not a gut buster!
"how to lose 100 pounds in 4 months without exercising" — SIGH. I wish it were that easy but it's not. Just do the work.
"i finally learned to swim!" — Yay! Good for you!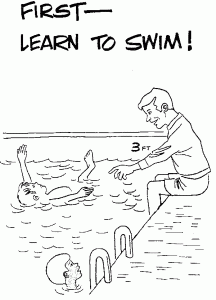 "can men use nike training club" — Of course they can! Anyone can use it and it's really helpful too.
"massaging my feet" — I would love a foot massage, thanks.
"pancake butt to bubble butt" — Try squats. It did wonders for me!
"slut" — Really?? You don't know me!
"ways to finish marathon when not trained" — GOODNESS!!! Why are so many people looking for the easy way out?
"men in spandex" — Oh yeah. 😀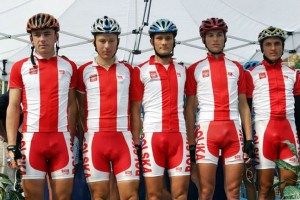 "losing weight what happens to skin" — If you lose it slowly and with exercise, the loose skin should snap back for the most part.
"will coming out make me lose friends" — If you lose friends because of this, they weren't your real friends. Period. Get better friends.
I am off enjoying some time out of Portland. I hope everyone is having a great weekend!
QUESTION: What is the weirdest Google Search someone has used to find your blog? What are 7 Links?