I got a new tattoo!!
It's only been 15+ years. Maybe even longer. I tried to think back and I think my last tattoo was the lotus flower on my back shoulder that I got when I was 22? years old and went to San Francisco with my cousin Anna.
Well, I've wanted to get another tattoo for a long time, but never had the opportunity. Mostly because you have to take like a month off from swimming and I could never really do that. Actually, I had sort of planned on doing it after I had Logan. I mean, I had 12 weeks that I could swim postpartum, but yeah…that was a funny idea! I was a zombie and getting a tattoo was the last thing on my mind. Especially with breastfeeding and being tied to a newborn–I wasn't really able to be away from him for more than two hours or so.
Anyways. With my surgery, I had to take 4 weeks off from swimming so I decided to be proactive and plan it out this time. I talked to a friend who got a tattoo recently and she recommended Evolution Tattoo in Troutdale. It's a cute place in downtown Troutdale. I contacted them and Heather, the tattoo artist, was great.
My friend Robyn went with me and I appreciated having a buddy! I forgot how much it hurts. LOL
I had a few design ideas in my mind. I knew I wanted to get a tribute to Yggdrasil. Not a day goes by that I don't miss him, still. It's been almost two years now. He was my baby. My first baby. It's hard thinking about it, but he's been gone a long time now.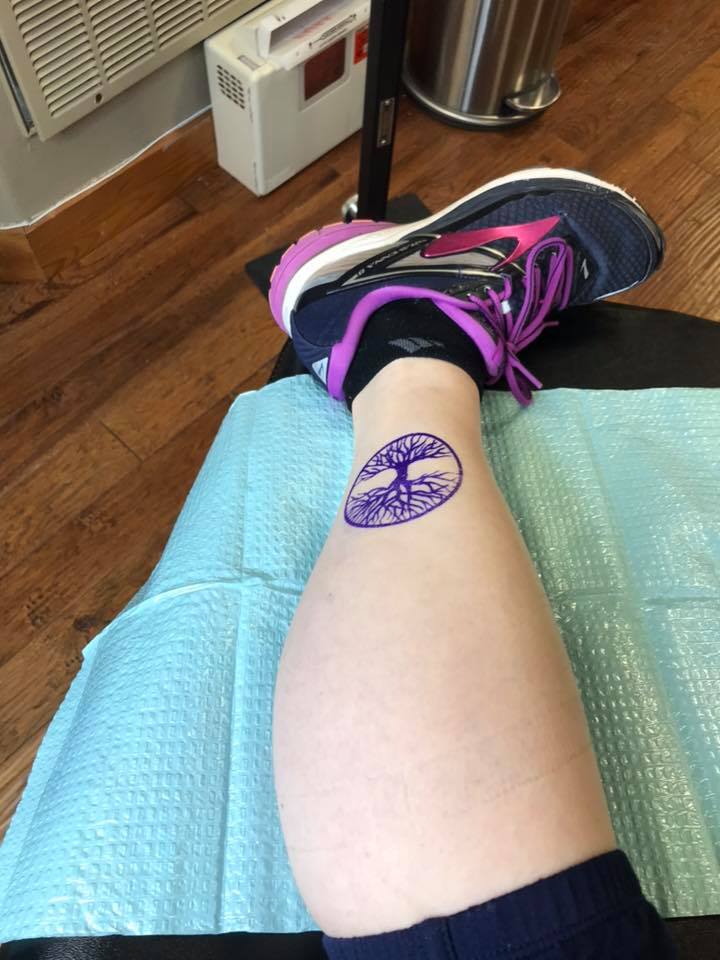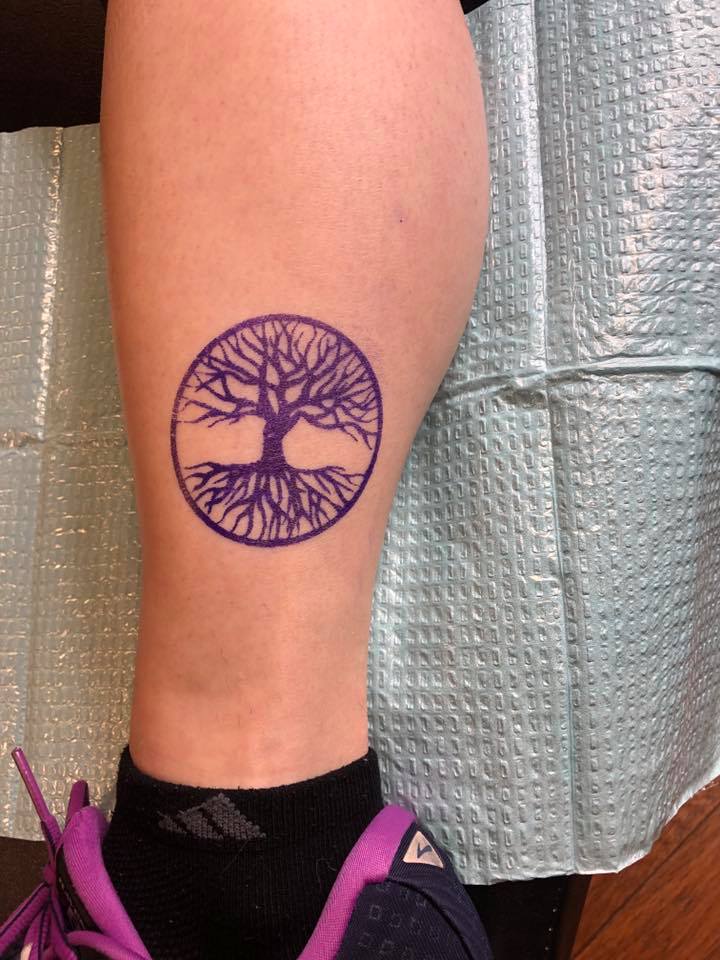 So I decided to get his tree, what he was named after, in tribute. I thought about getting his paw prints, too, but couldn't figure out how to incorporate them into the design and so I decided to wait. I might get the paw prints later. I don't know. It might be too upsetting to see them all the time.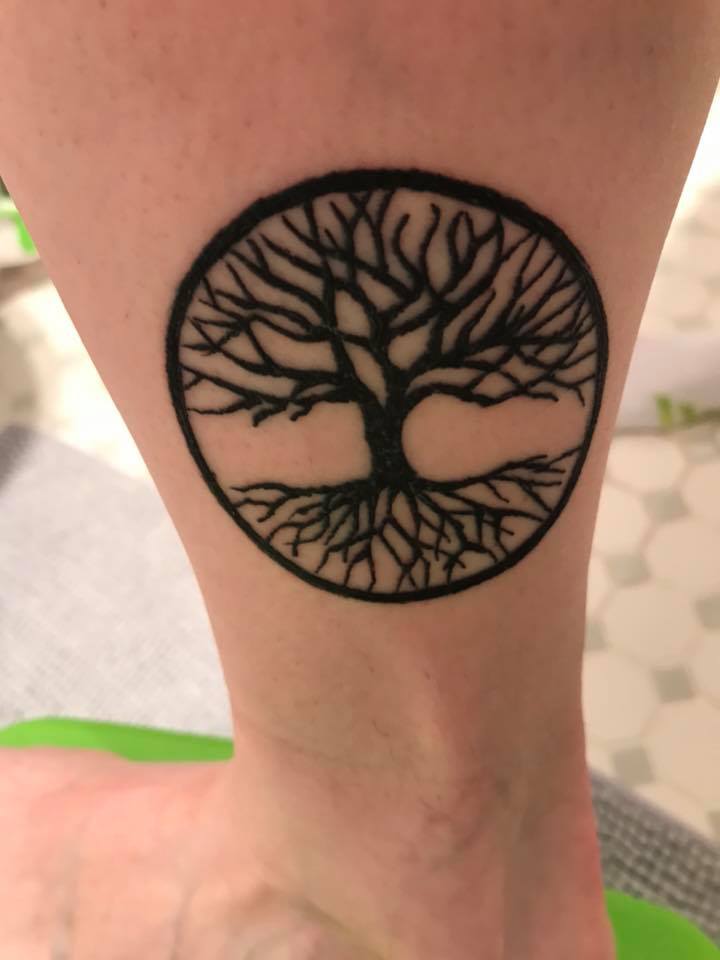 I'm really happy with how it turned out. I got it on my ankle. It's healing nicely. It's weird. Tattoos are supposed to be something fun and cool and in this case it's bittersweet and kinda sad for me. I see it and I have mixed feelings. But I'm glad I got it.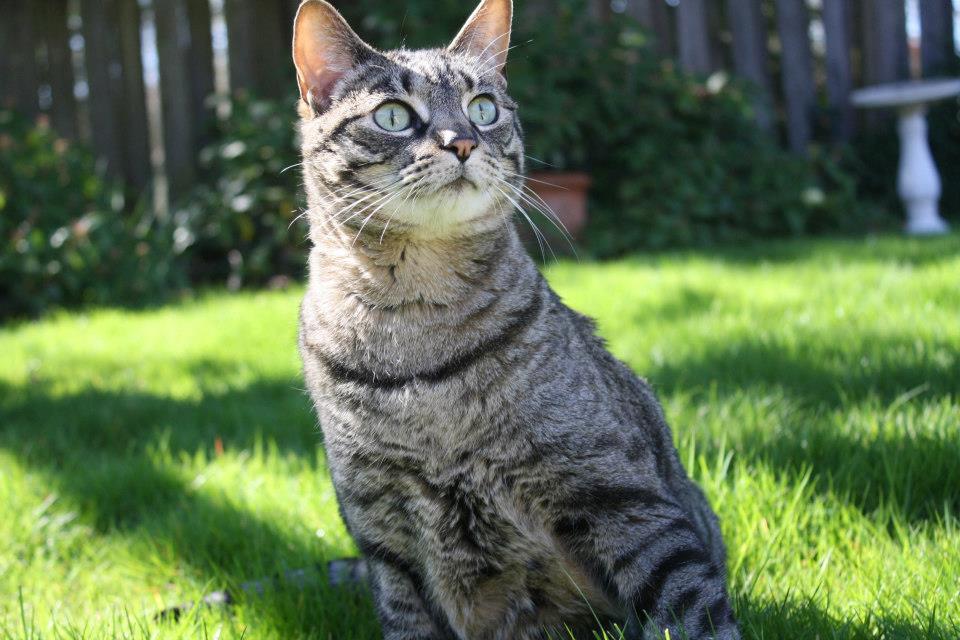 Miss you, Yggdrasil. <3