I felt sucked of all energy yesterday. By the time I got home from work, I didn't want to spend a lot of time on cooking. First, I made a salad using the fresh greens from our friends.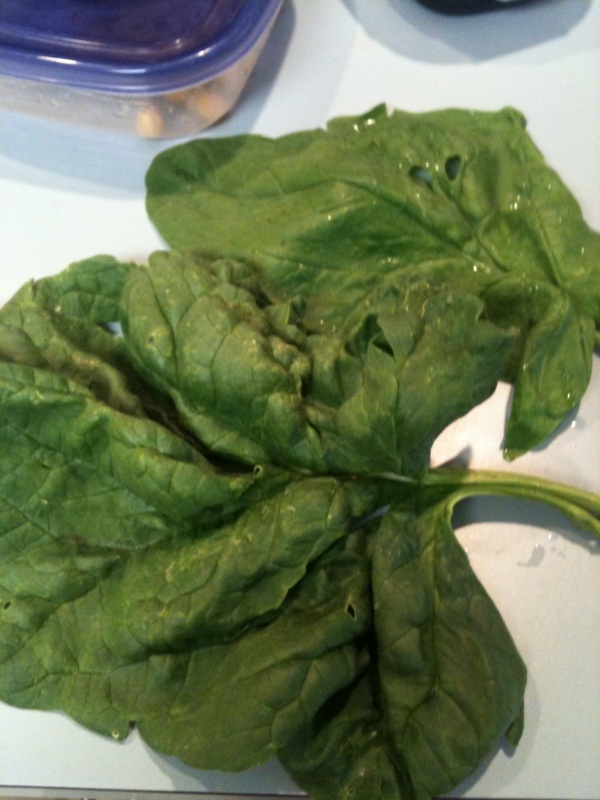 I used green and red leaf lettuce and spinach. I realized the leftover chickpeas I wanted to use were bad. 🙁 Tossed those! The salad entailed:
-cauliflower
-apple
-Craisins
-Blue Cheese
-Orange Peppers
-Sliced black olives
-Fresh pepper and oil and balsamic vinegar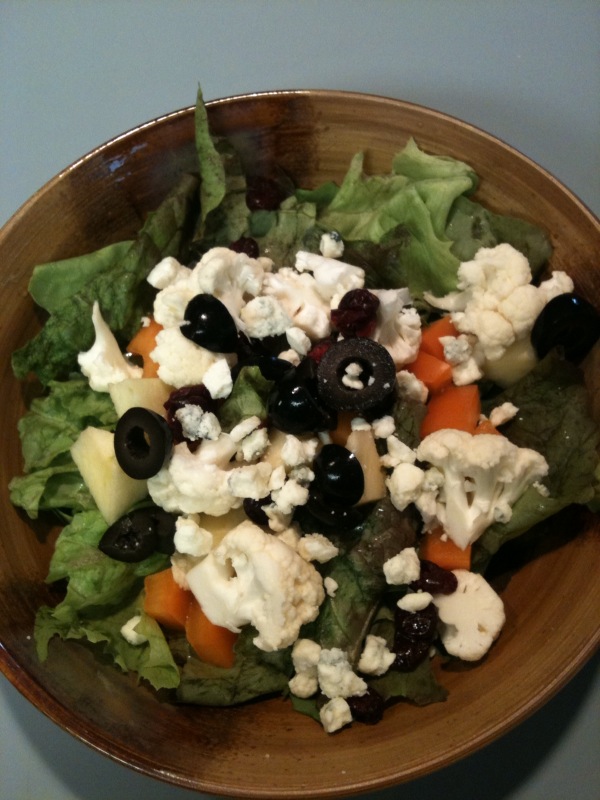 The salad was good. I also cooked some spinach ravioli from Costco and topped it with pesto. It may look ugly, but it's delicious!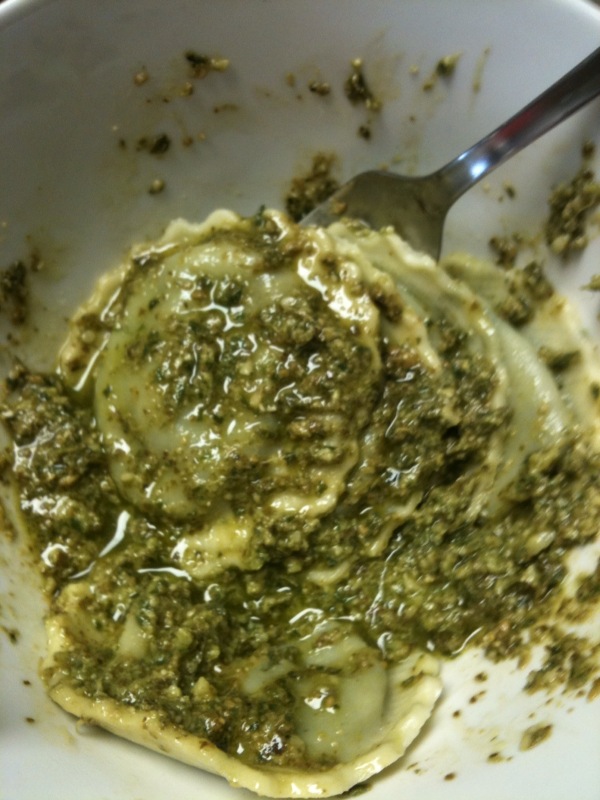 While I was making dinner, the skies seemed to explode. There was an intense downpour, thunder, and hail! Fat Kitty was fascinated by the hail.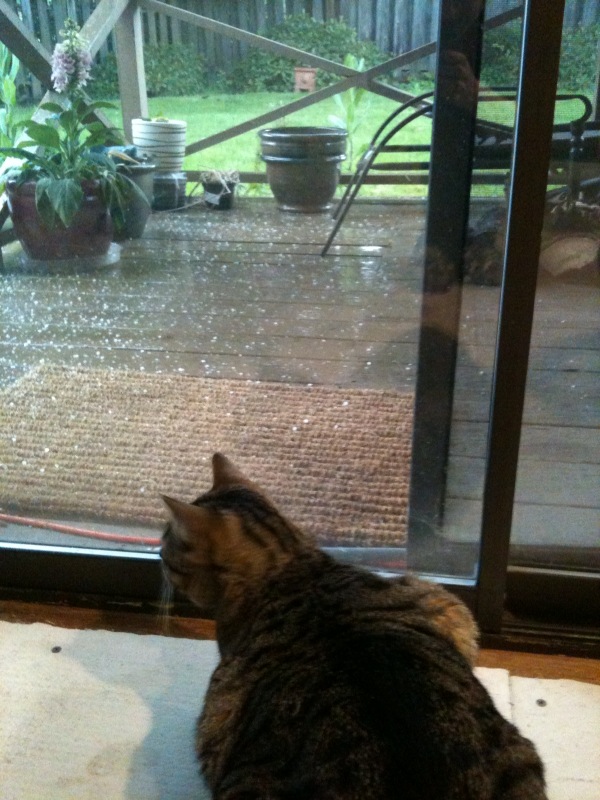 We watched this week's episode of "Lost," "The Middle" and "Modern Family." I was so exhausted, I don't even remember falling asleep!
I've been doing the Foam Roller every night and I did it this morning too. I can't remember the last time I was this sore from a run! I so don't understand it. And using the Foam Roller on my IT Band is brutal.
I don't know what is in store for me this weekend. It's the first weekend in months that we weren't training for Reach the Beach. I suppose I have a touch of the "After Race Blues."
QUESTION: Where you live are you actually experiencing spring weather? Or is it crazy weather like it is in the Northwest?