So I had my first wedding-related meltdown! Wooohooo! It's official. Thankfully it was fairly short-lived and it's not exactly what you might think. For the last few months my acne has gotten so bad and it doesn't go away. It's very distressing. I know it seems trivial, but the acne that I get is really big and under the skin and it scars. I started to feel really badly about myself and stress out about the upcoming engagement photo shoot. I didn't want my acne to be the thing I focus on when I look at the pictures.
I went to the dermatologist with hopes that she could help me. I never had bad acne as a teen, just your normal pimples here and there. It wasn't until my mid-20's that it got bad. I saw a doctor then and they put me on an acne medication and over the years I've done antibiotics to get rid of it. For the most part I was able to keep it under control. I don't know what changed (other than changing my birth control pill last year) to make this outbreak so terrible.
Unfortunately, the dermatologist didn't have much for me. I had two options. She could increase my current medication and prescribe an antibiotic that supposedly works better on acne. OR I could take accutane.
I've been offered accutane before and said no way. The side effects sounded terrible (dry, cracked skin and lips, sunburn, sensitivity, liver damage, severe rashes, nose bleeds, joint pain, dry eye which effects contact lenses, birth defects…) but the thing that made me say no 10 years ago was the idea that it could cause birth defects. The doctor said it's only while you're ON the medication, not after you stop it, but I'm skeptical. Something that severe must stay in your system and what if does damage in the future that they just don't know about yet?
I left the appointment feeling deflated and sad that I didn't have other options. I really hope that the increased medication + antibiotics does the trick because accutane scares me. The doctor said for 2 months leading up to taking accutane, I had to come in for baseline blood work and pregnancy tests. Then, once I'm on the medication, I need to come in once a month for blood work and a pregnancy test. She said it can cause liver damage. The list is endless. It sounds like a poison! Not something that is beneficial.
Thus the mini meltdown. Michael was sweet and said all the right things and made me feel a bit better, but I'm at a loss as to what to do. I feel like I need to make a decision quickly if I have to take 2 months to "prep" for it. I don't want to be taking the accutane close to the wedding or during the summer time because of the increased risk of sunburn.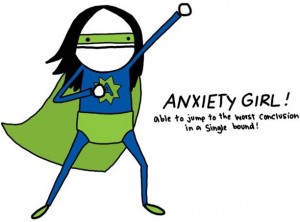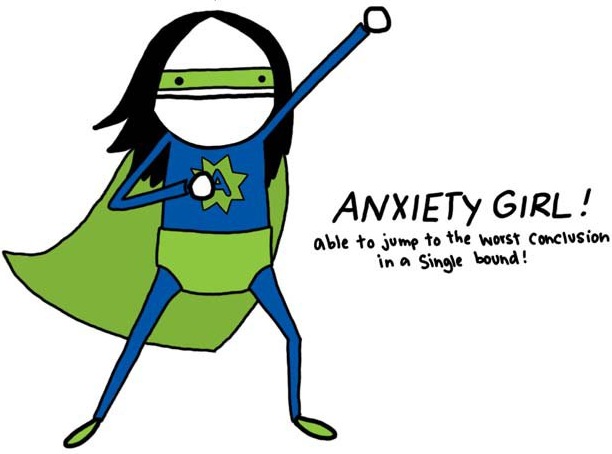 In other, slightly related, news…my therapist is out on maternity leave for a few months so I saw someone different who happens to specialize in anxiety and Cognitive Behavioral Therapy. I've had anxiety for as long as I can remember and some of the things she discussed and explained really clicked for me. I said that it's easy to say "just chill out" but when I'm in THE moment of anxiety, it's hard to put a stop to that spiral. It's easy to quickly get into the worst case scenario panic.
She explained that anxiety comes from the reptile part of the brain that controls the flight or fight impulse. Some people are just more sensitive and "reactive" in that area and when that part of the brain takes over, the frontal lobe shuts down. The frontal lobe is in charge of decision making, emotions, problem solving, etc. So when the "fight or flight" part of the brain takes over, the frontal lobe isn't engaged to say "STOP. Calm down, relax, look at the facts before freaking out." That really made sense to me and described why it can be so hard to put a stop to anxiety when it rears up.
She explained how CBT can work for anxiety:
Triggering Event –> Automatic Negative Thought –> Emotion/Response –> Behavior/Action
She called Automatic Negative Thoughts "ants"–basically annoying, unwanted things that come into your house and overtake everything. Changing how we react to triggering events can stop the anxiety from creeping in and taking over. She likened "ants" and anxiety to little demons on your shoulder that LIE. The anxiety lies to us. It's the worst case scenario, something that probably won't happen, something that we don't need to waste energy stressing over. Once we realize THAT we can get a handle on anxiety.
I said, easy to say, hard to do. She agreed. She said to ask myself three questions when my anxiety pops up. 1) Is this thought REALLY true? Is there evidence to support this idea? 2) If a friend came to me with the same thought, would I say "yeah that could totally happen, you should worry about that?" and 3) Is this thought helping me? Obviously these questions are supposed to engage the frontal lobe and wake it up–forcing it to problem solve and think logically and get us out of the fight or flight mode. If the answer to the three questions are no, then I have create a counter statement to the incorrect/negative belief. Supposedly this becomes habit and easier with time to put anxiety in its place before it takes over.
So far I've been practicing telling myself "STOP" when anxiety starts to poke at my brain. I've asked myself the three questions and it really does help! It stops the tension and anxiety in its tracks. It's not EASY yet, it doesn't feel like it's effortless yet, but I'm trying.
When I started to melt down about my acne and spiral into worse-case-scenario mode…(My acne will get worse and worse and all my photos will be heinous and ugly and 20 years from now when I look at my wedding photos all I will see is acne taking over my face… etc etc etc) I told myself to STOP. Wait. See if the antibiotics and increased medication works first. It might help. I don't have EVIDENCE that this plan won't work (yet).
I'm working at it. It's a process. Clearly!
So what about you guys…if you suffer from anxiety, how do you stop it in its tracks? Have you ever taken accutane or some other method for acne?