On Friday I got a message from our dog walker that Bella got hurt running in the backyard chasing her ball. She ran into something in the garden and got a gash on her chest. Amy took Bella to the vet and Michael left work early to meet her. I was stressed out at work, wondering if she was ok.
The vet sent her home with pain meds, antibiotics and told us to put a shirt on her to keep her from messing with the wound. I'm not sure why they didn't do stitches then–but when I got home from work Friday I looked at it and it looked bad but not too deep. So I guessed stitches weren't necessary?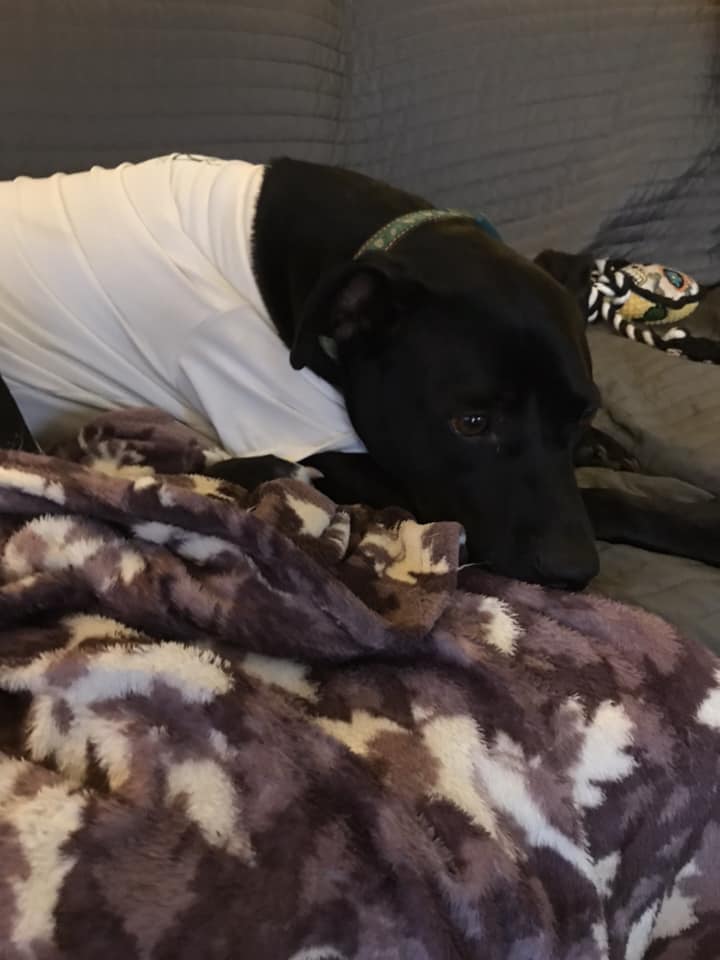 She did pretty good over the weekend but Sunday night she did manage to take off her shirt outside while I was prepping dinner. I searched everywhere for that shirt! She hid it behind a bush!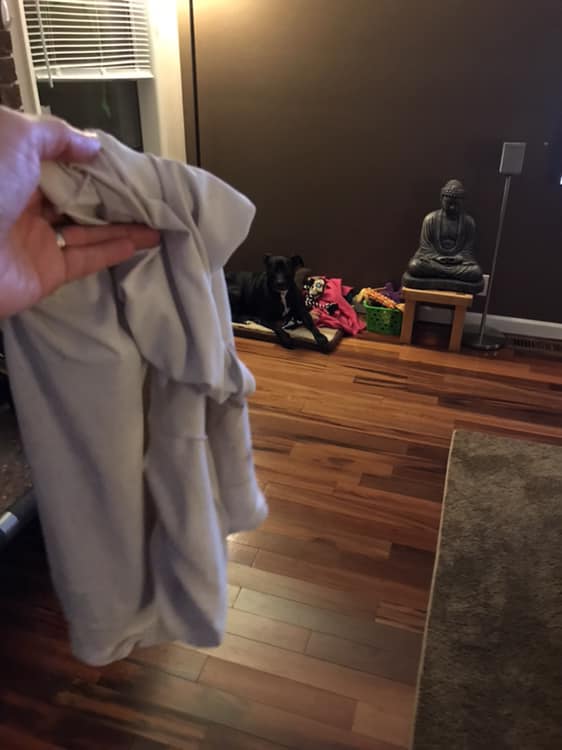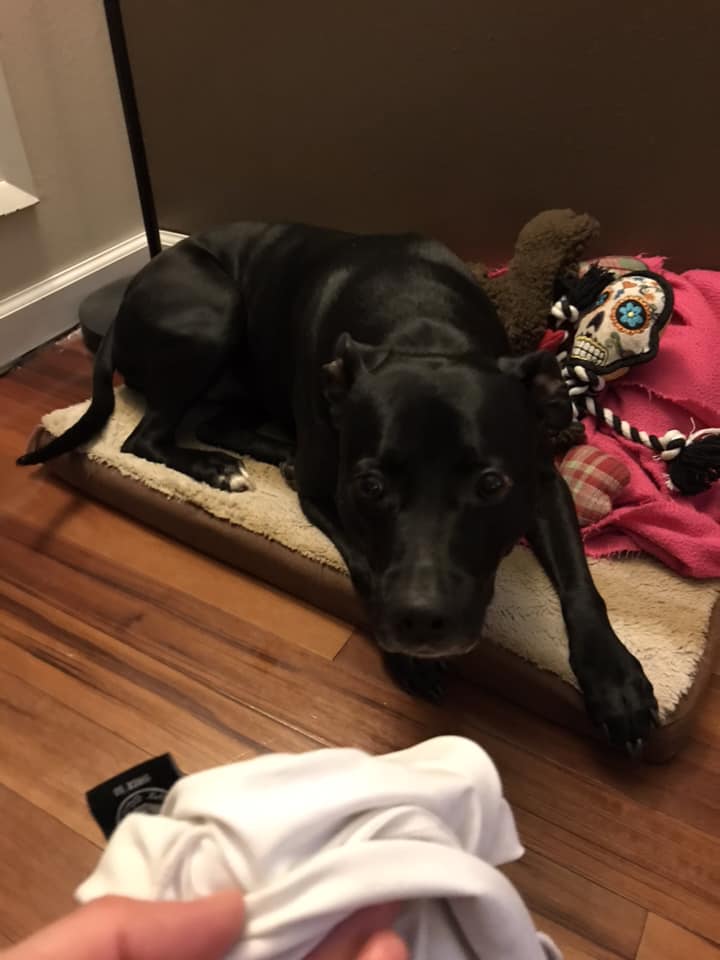 Nice try B!
I wasn't sure how we were going to be able to keep her from licking the wound (she doesn't keep cones on) and then over the weekend the wound started to not look great. So I took Bella to the vet first thing this morning. She needed to get stitches and they had to put her under for it.
It was a stressful day as I waited to pick her up from the vet. But she did great. The vet cleaned out the wound and then stitched it up. I got her a new shirt, a proper dog shirt and not one of my old ones, for her to go home in!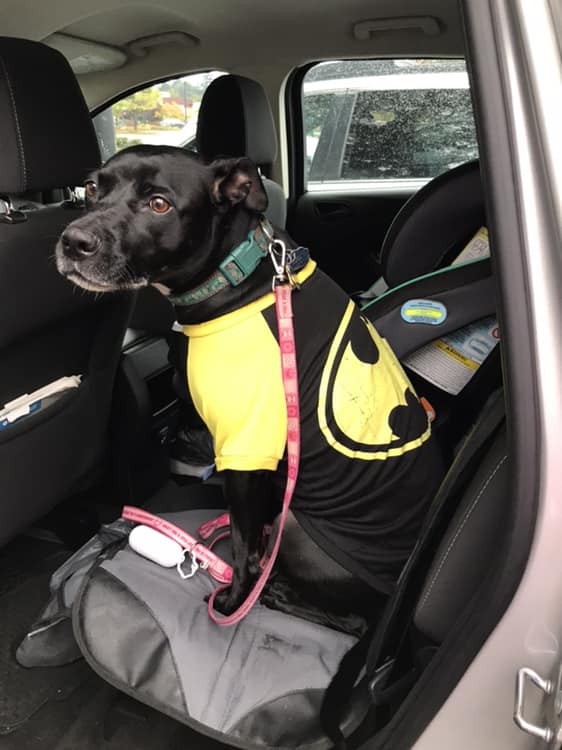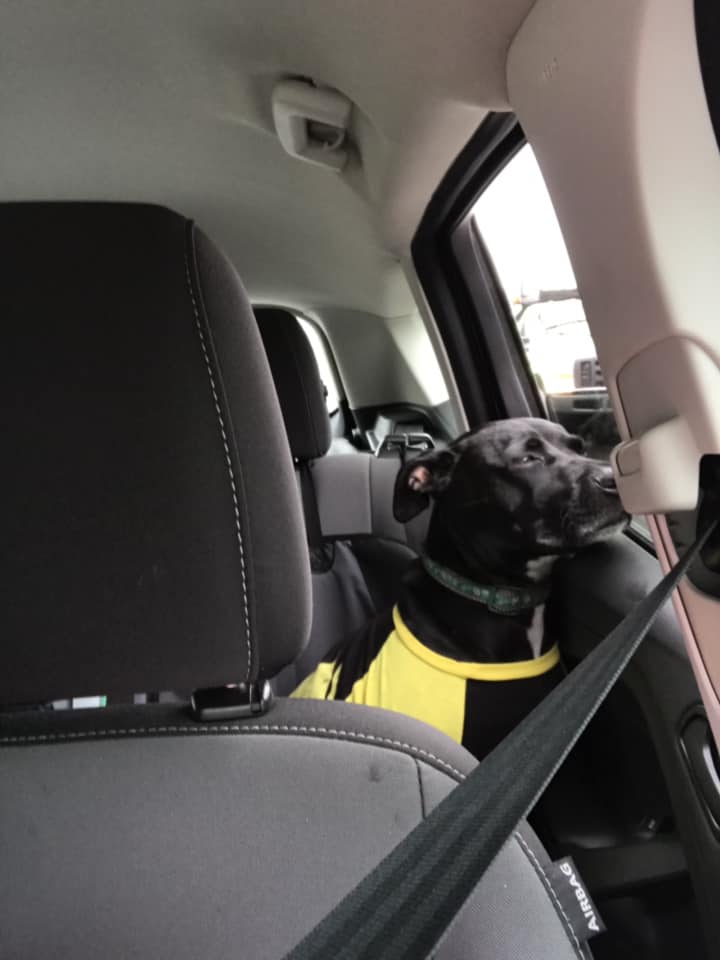 We got home and she laid on the couch immediately and fell asleep. Poor little pup! It's going to be a rough 10 days trying to keep her from taking out her stitches!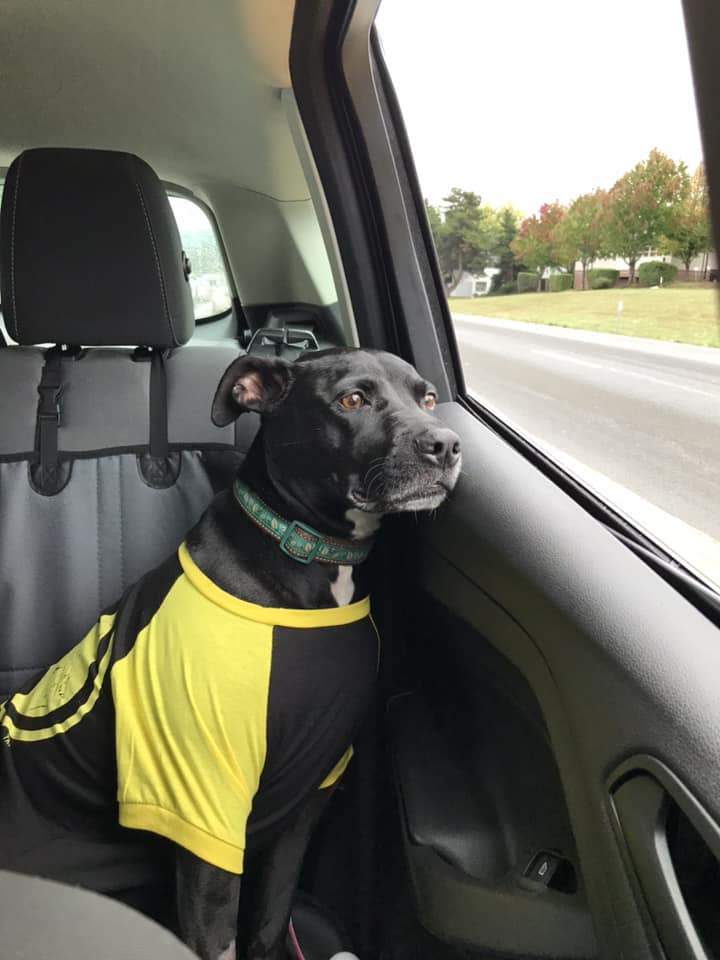 So now I'm watching Netflix and she's snoring next to me. 😉