I tried a few recipes recently and I wanted to share them with you. Now onto the balls!
[amd-zlrecipe-recipe:140]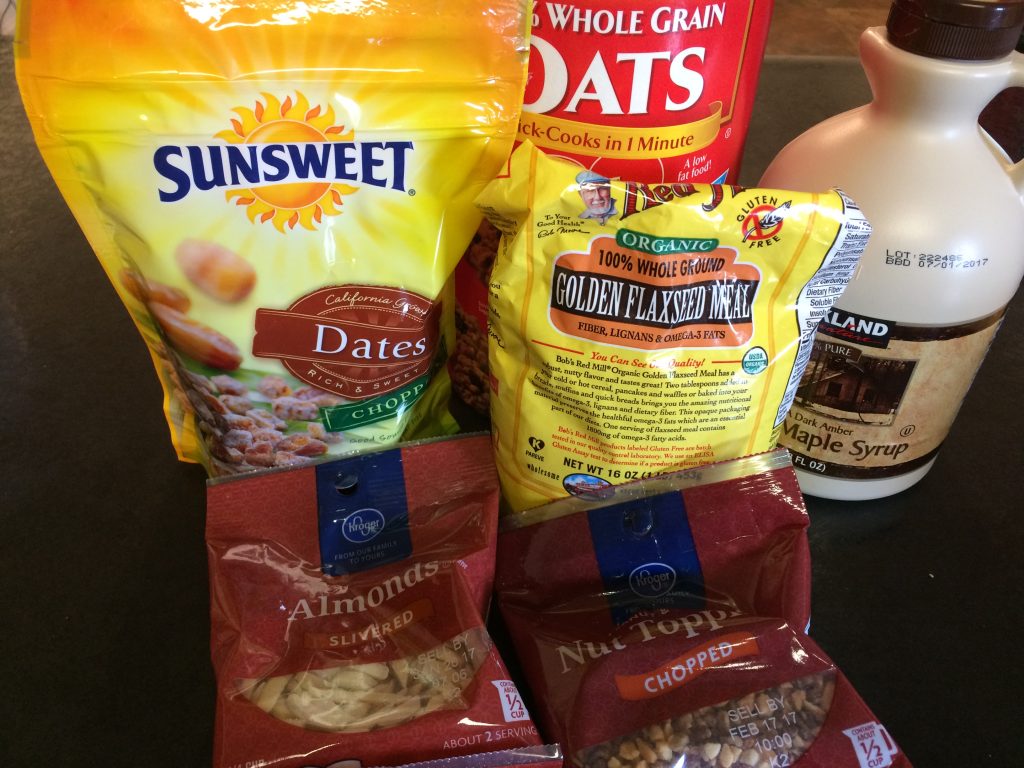 These were so delicious! I loved the flavors. It was mild and had a nutty flavor, like peanut butter, and they were slightly sweet but not too sweet. A nice, well-balanced flavor for a snack.
These balls are so delicious! And dangerous. It's easy to pop them into your mouth!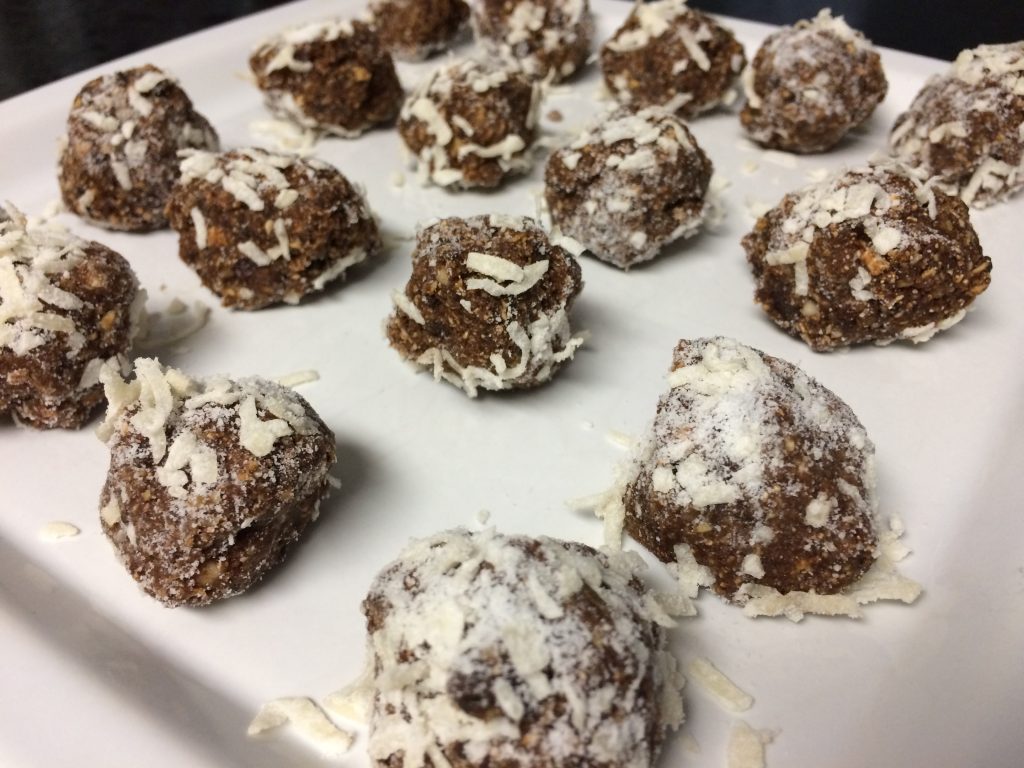 Yum yum yum! I'd make these again.
Here is another recipe I made:
Yields 45
Total Time: 15 min
Ingredients
1 cup oats
2 T chia seeds
1/2 cup shredded coconut
1/3 cup mini chocolate chips
1/4 cup wheat germ
1/2 cup peanut butter
1/3 cup honey
1 T vanilla
Instructions
In a medium bowl, combine the oats, chia seeds, shredded coconut, mini chocolate chips, and wheat germ.
Stir in the peanut butter, honey, and vanilla until well combined.
Roll into small balls and place on parchment paper.
Refrigerate for 1-2 hours and then store covered in the refrigerator.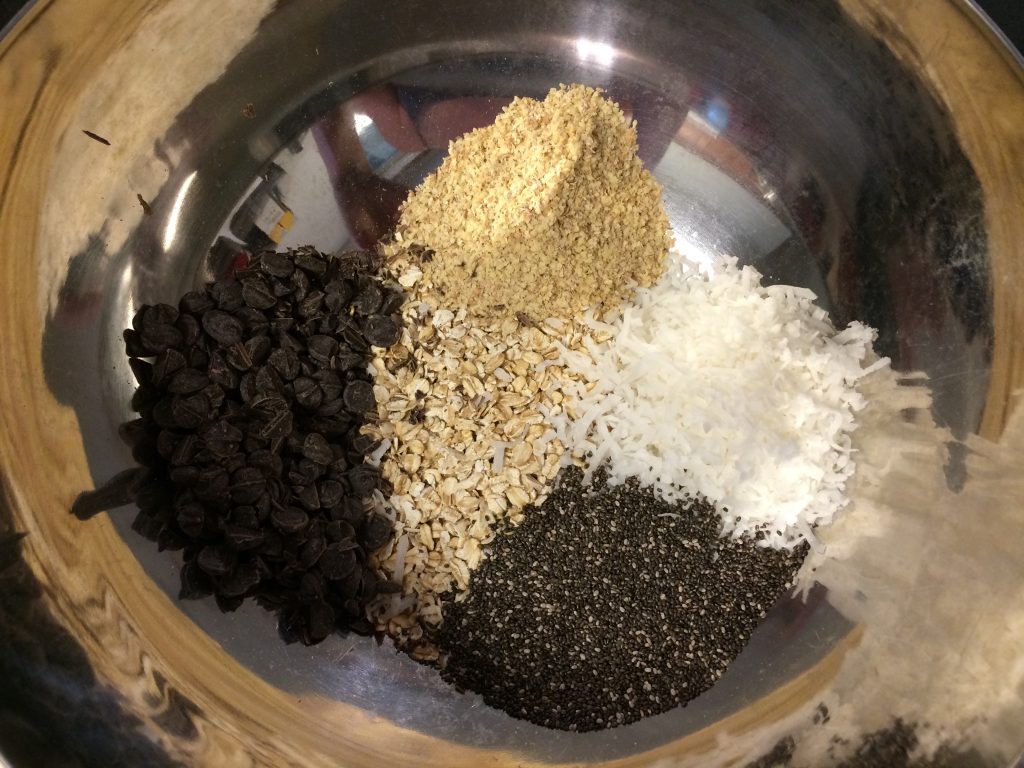 One thing I noticed immediately: they are impossible to roll into balls! They are too sticky. My suggestion is to put the dough in the fridge for 30 minutes or so first and then try to make them into balls. Otherwise it's impossible and really, really messy.
While I was making this recipe I had to stop half way through and put the dough back in the fridge in order to finish making them into balls.
Other than that, they were really delicious! I loved the chocolate, peanut butter flavors.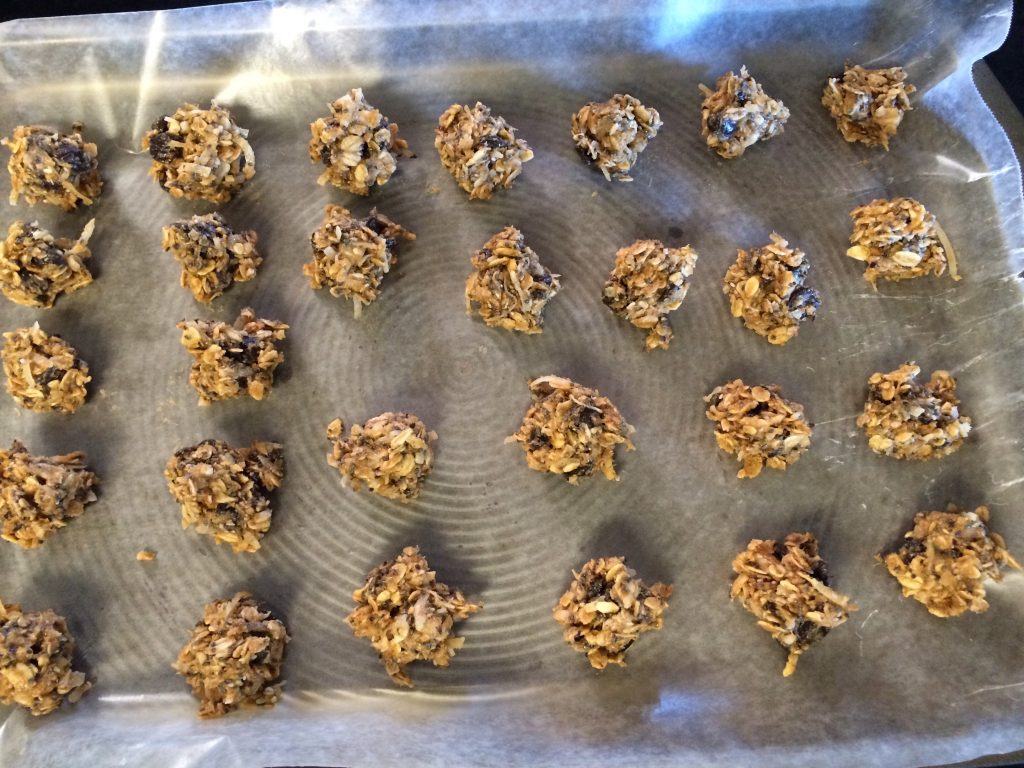 So these tasted really good and were around 50 calories each ball–which is not bad. When I was measuring out all that peanut butter I started to think…hmmmm maybe I should have done the calorie count before making this recipe! It's going to be high in calories! But, it turned out to be not too bad!
So there ya go, two tasty recipes for when you're craving something sweet.
Have you tried any "ball" recipes lately that were out of this word? Link it up in the comments!