We decided to keep Logan home from daycare/preschool for a week or two. It was a really hard decision. We've both been working from home for like two weeks now (and now Michael is laid off) but we were still taking Logan to school.
Part of it was for stability for Logan and for him to have a normal schedule. It was a good thing. That first Monday like half the parents at daycare pulled their kids out. So the classes were super small. By the end of the week it went from 27 kids to like 20. Next Monday it was 10. I think there's usually 100+ in the daycare. (It's ages 1-12 with after school care, too).
With the smaller classes Logan was thriving. It also helped keep daycare open and give the teachers their hours. They depends on their jobs for health insurance. It's all such a mess.
But by last Friday we were both feeling weird every time we took Logan to school. Monday the Governor of Oregon shut the state down and said officially stay home. It seemed like this was the time to take him out temporarily.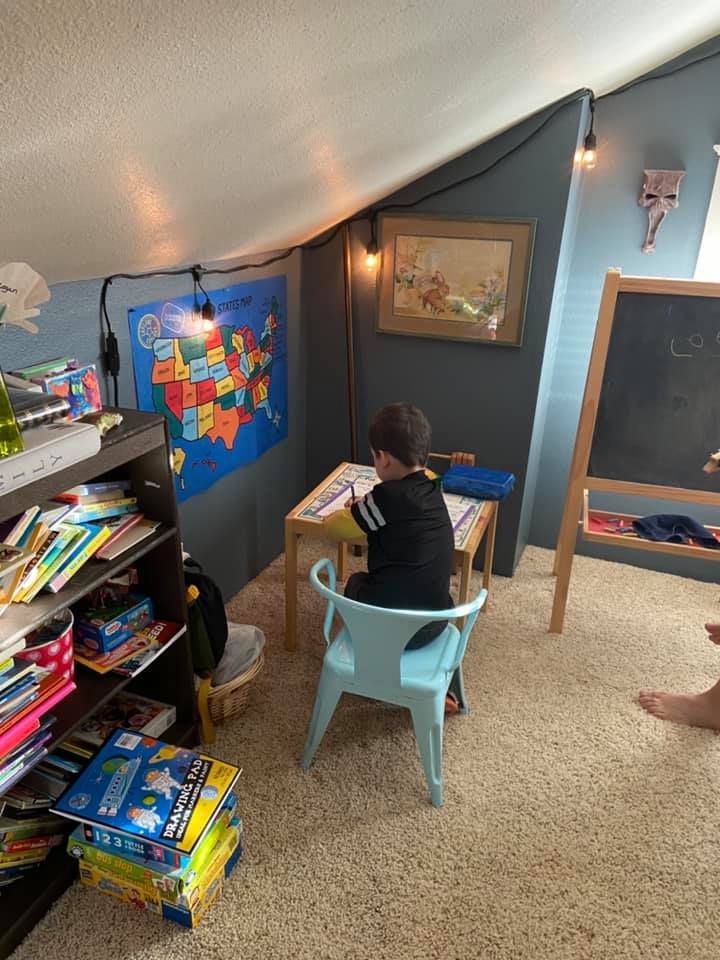 We already had a play room set up in our new house (that Logan didn't really use much) that we turned into "school."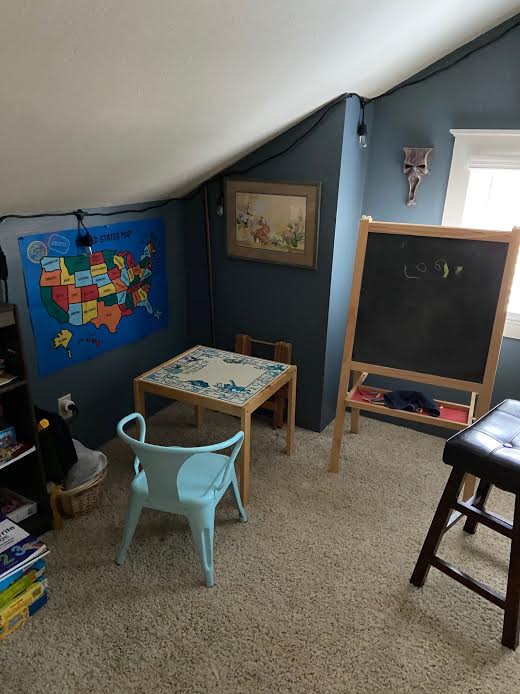 When Logan was a baby a coworker gave me a ton of puzzles and games and flashcards that her daughter outgrew. I hung on to them for whenever he'd be old enough for them. He's finally old enough for some of them!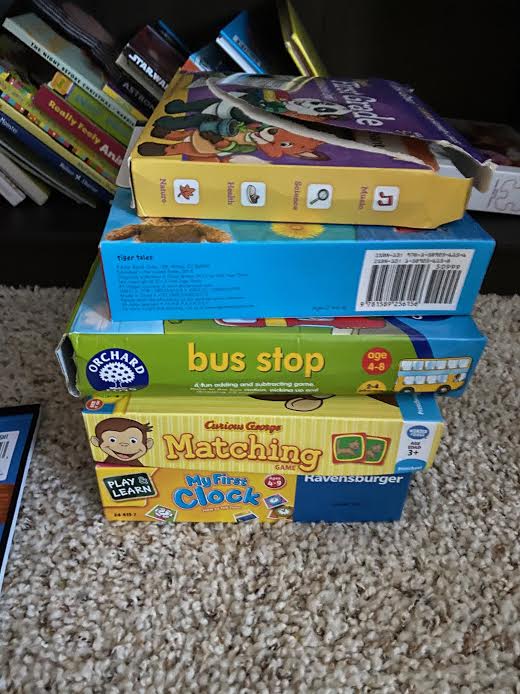 And he has a ton of art and drawing type stuff that I got Logan for various birthdays and Christmases.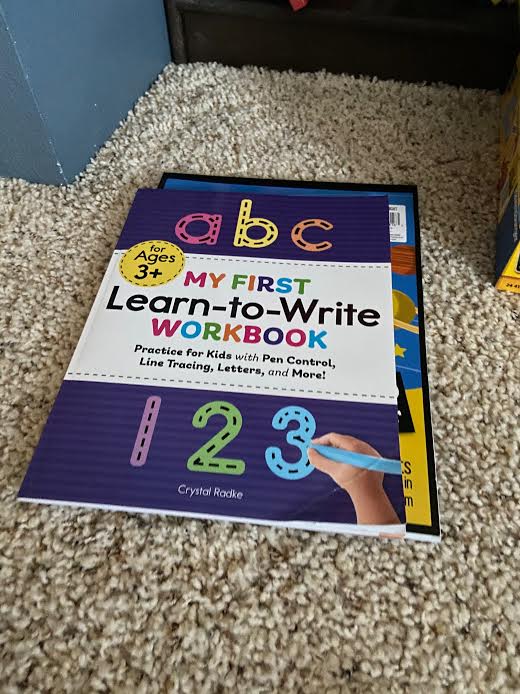 We had a ton of stuff to use for learning and I asked some friends who had been homeschooling their preschoolers for a few weeks already for resources. I got a TON of good ideas!
A science podcaster I listen to posted this: PBS SoCal STEM
So far this website is our favorite: Scholastic Activities
Yesterday while I worked, Michael did some drawing, shapes, coloring, letters. Then he took a break and I took a break from work and Logan and I took a walk looking at trees.
Then home for a snack and watching Scholastic videos about rabbits and nature.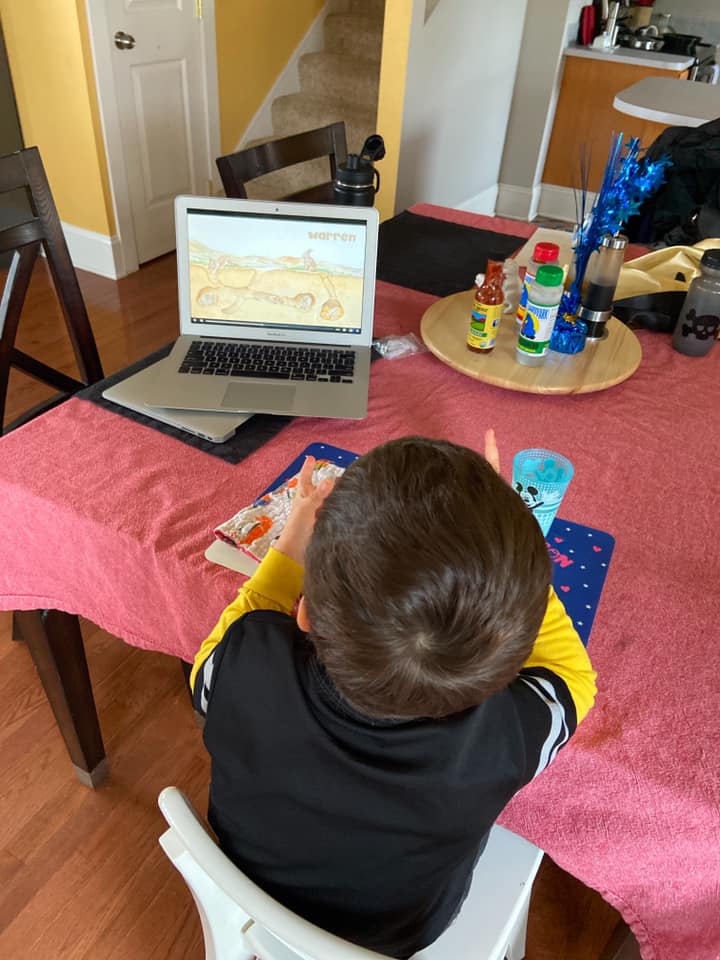 Then we painted rocks to put in our garden. Then Michael and Logan went outside so he could ride bikes while I made him lunch. Finally nap time.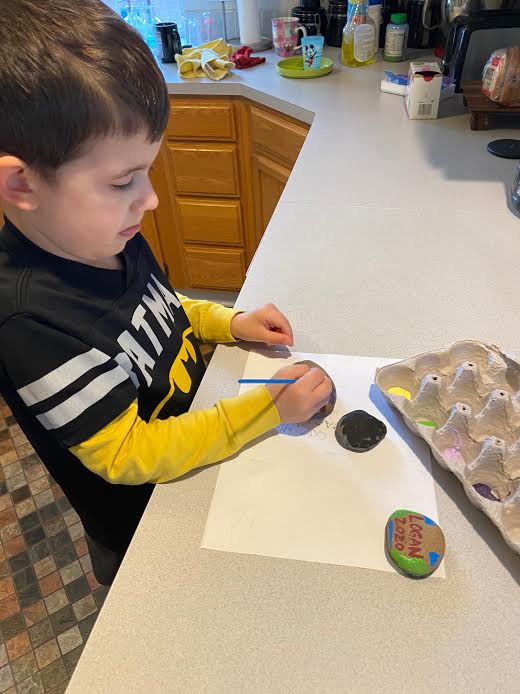 After a long nap, Logan played with his toys and then got to watch a movie and more bike time outside. That was pretty much our day. Michael and I tried to trade off. It's a long day for sure trying to keep him occupied.
Logan was a little whiney and difficult at times. He wanted to know when he could go back to school. He cried a few times (like buried his face and wept). It was really hard. 🙁