Life has been busy and hectic lately and there have been a lot of changes. Some good, some not as great, some are still up in the air.
Work
For the last 6 months or so, I was working in a different position at my job. It was a promotion and I knew going into it it would be temporary. It was supposed to be 90 days and it got extended a few times. The person I was filling in for returned to my office in January. That meant I went back to my old position.
I had mixed feelings about going back. I really enjoyed the temporary job. I learned new things and got to try something different. I was also out of the loop of the daily drama that was going on–so that was nice! The job was relatively stress-free which meant it felt like I was on vacation some of the time! Michael commented many times that I didn't come home grumpy and miserable anymore. Alas, back to the job I disliked. Well, the job itself I enjoy but the other things I do not and the negative stuff overwhelms any of the positive.
My hope for 2014 is that I find a new job. I'm applying to a lot of things within the place I work at now. There are a lot of changes coming up and things are opening faster than they did last year. It's time for a change and I desperately need to find a job that doesn't effect my mental and physical health. And that's all I'm going to say about that.
I had an interview recently but didn't get it. The speed of which they posted the job position, had the exam and interviews and how fast the decision was made makes me think they already had someone in mind for the position but I'm happy I was given the chance to interview. They said they loved my answers to the questions and inter-personal skills with the interview panel….but……Oh well. Still trying!
Bella
Bella and Fat Kitty are doing awesome! Fat Kitty is getting more comfortable being out and about in the house. One day Michael got home from work and saw Maya and Fat Kitty cuddling on the couch together right next to Bella's bed. Of course Bella was in her crate and not on the couch next to them, but still!
I tracked down Bella's original owner on Facebook and asked her if she had any baby pictures of Bella. I really do wish we had experienced her as a little puppy.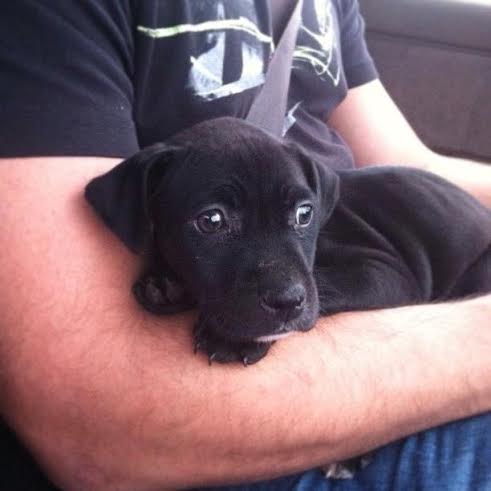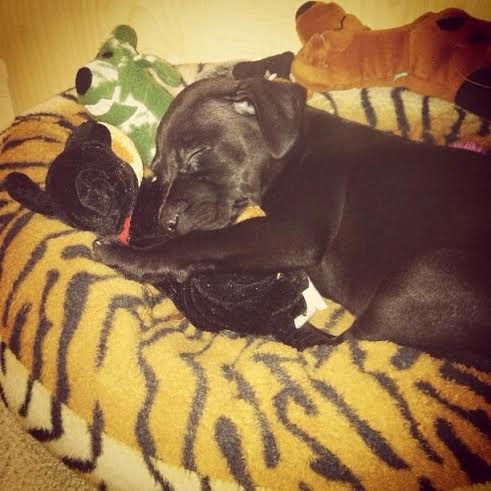 I am SO happy she had pictures of Baby Bella. Even though she's super tiny in the pictures, I still see the resemblance to the beautiful girl we have now.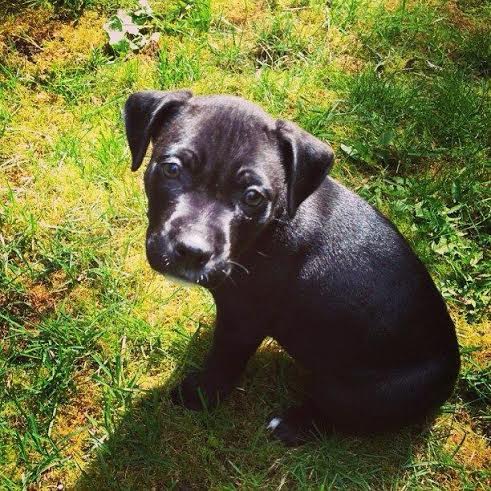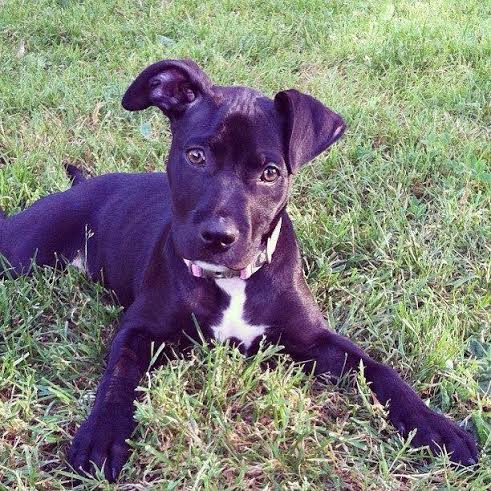 How ADORABLE was she?!?!? My heart is melting. 😉
Wedding
The wedding planning is meandering along. During the holidays we kind of took a break from planning. Most of the big stuff was booked and taken care of so we could relax a little. Michael and I worked on our wedding website recently and have the bare-bones of it done.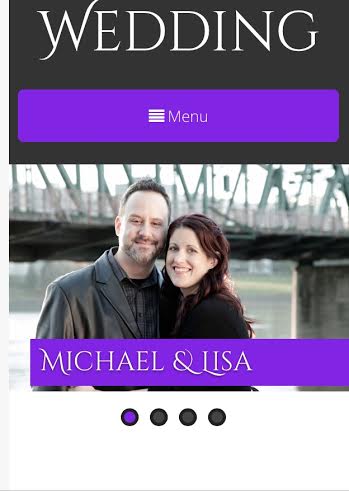 It was fun making the website! 🙂
We've been talking about the honeymoon lately and need to make a decision in the next 2 or 3 months I think. We've talked about Cancun/Cozumel and also Kauai. I think we are both leaning more towards Kauai. It's my dad's favorite island and he just can't talk enough about how gorgeous it is there, how great the hiking and beaches are. We've only been to Kona so far. When we originally talked about honeymoons we were trying to decide between Costa Rica and Belize. But the appeal of Hawaii is that it is a shorter and more direct plane ride from Portland than Mexico, Belize or Costa Rica. The idea of spending 12+ hours on a plane after the wedding isn't appealing to either of us. Still no decision yet.
Purging
Around New Year's Eve I got the bug to start purging my possessions. For the last three months I've been slowly going through things and getting rid of stuff. Clothes that were looking haggard, things that didn't fit, jewelry I never wore, etc etc. I donated all of that stuff to the Vietnam Veterans of America. But lately I want to go through even more stuff and get rid of everything! I've gone through my books (which was hard) and have two bags worth of stuff I'm going to try and sell to Powell's Books before donating. I don't know where this urge is coming from but I definitely feel like we are drowning in clutter in our house.
That's about it in my life right now. What's new with you?