Last night I got on the bike trainer and watched an episode of The Biggest Loser.  The only season I've ever watched of The Biggest Loser was Season 5 when Ali won (I believe the first woman winner).
I have mixed feelings about The Biggest Loser. I like the show; I think ANYTHING that inspires people to work out and get healthy is amazing. I guess my problem with the show is that it's not realistic for EVERY DAY PEOPLE like me. I couldn't go to essentially a Fat Camp. I work, I need to pay my bills. And not only that, most people can't spend 5+ hours a day working out with a personal trainer. No wonder they lose immense amounts of weight so quickly! I feel like someone wanting to lose weight on their own will be disappointed by their smaller — and slower — results. Despite those reservations, I do like show and think it's amazing that people can lose that much! What does everyone else think of the show?
I did 50 minutes on the bike trainer and then spent about 6 minutes stretching and doing my Foam Roller. I burned 451 calories.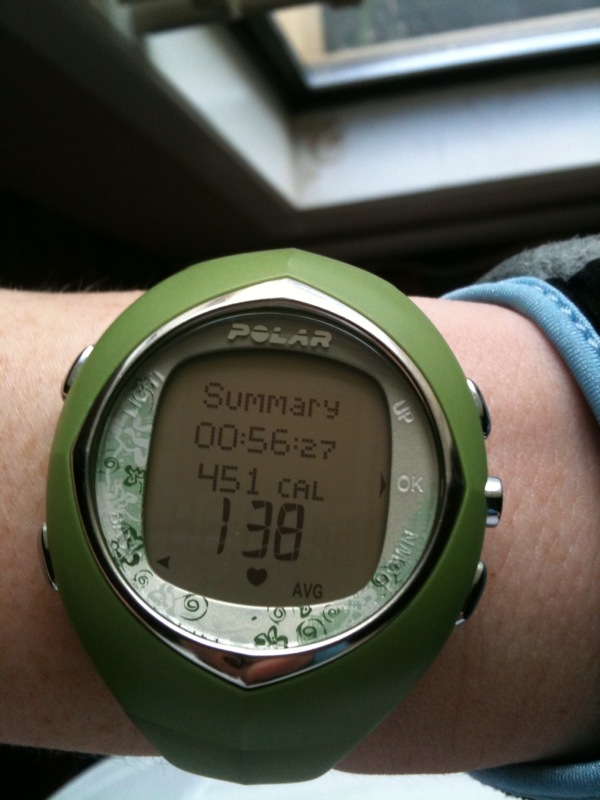 The Foam Roller kind of hurt last night! I worked my shins and while I had no pain in my shins beforehand, I noticed that while I was rolling my shins felt really tender! Weird!
We had a friend come over for dinner last night. Michael made his famous Mac n Cheese! Soooo good!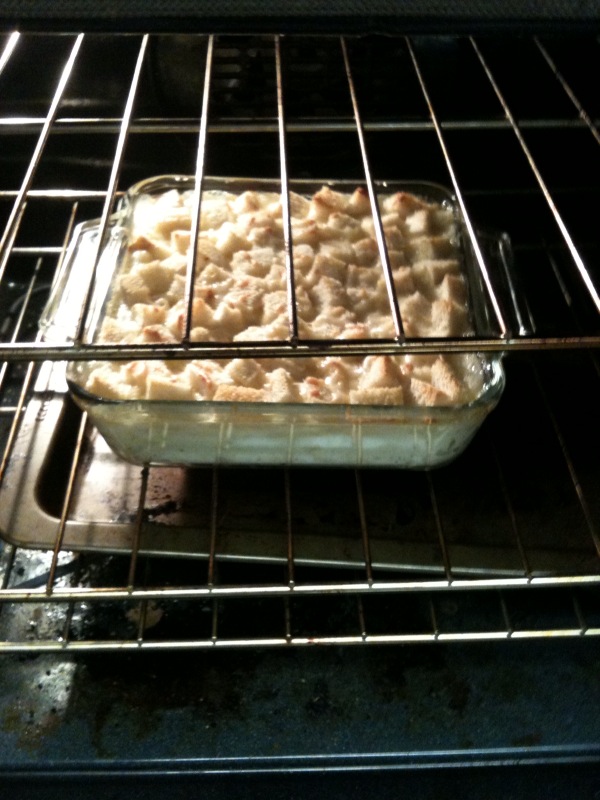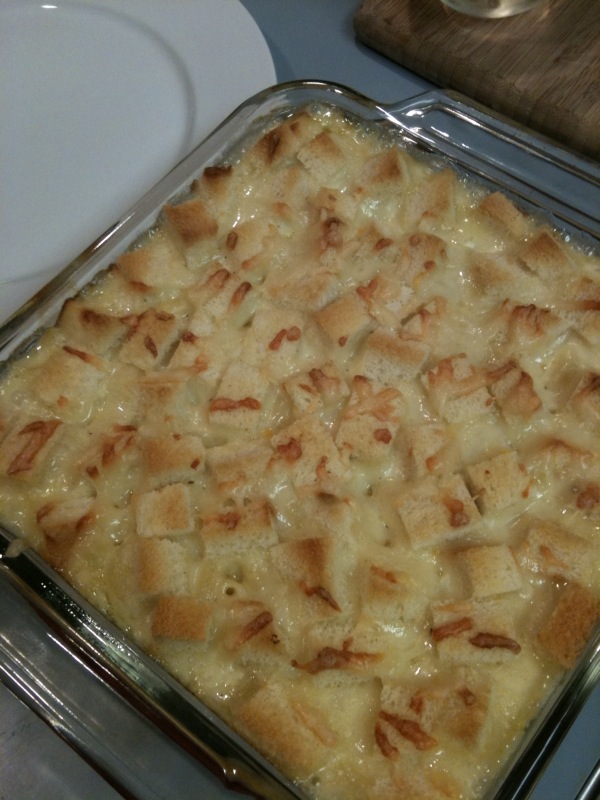 His Mac n Cheese is my favorite. I've never had anything better than this!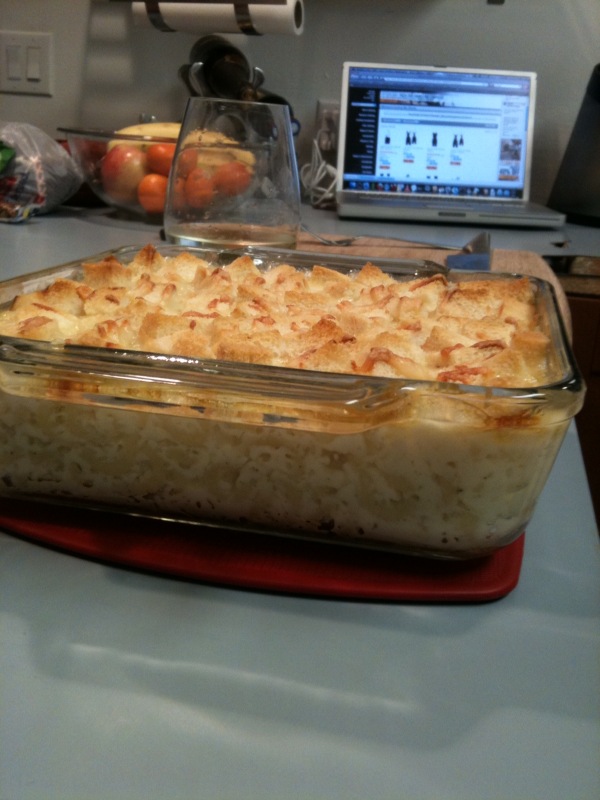 Our friend brought some broccoli and I steamed it.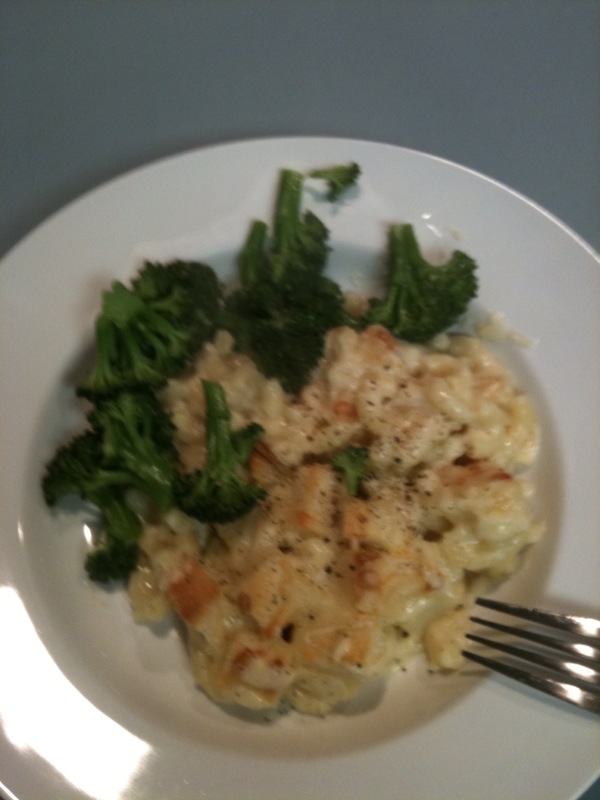 Dinner really hit the spot! Dessert was my other favorite thing: Skinny Cow ice cream sandwiches! They are huge and only 140 calories?!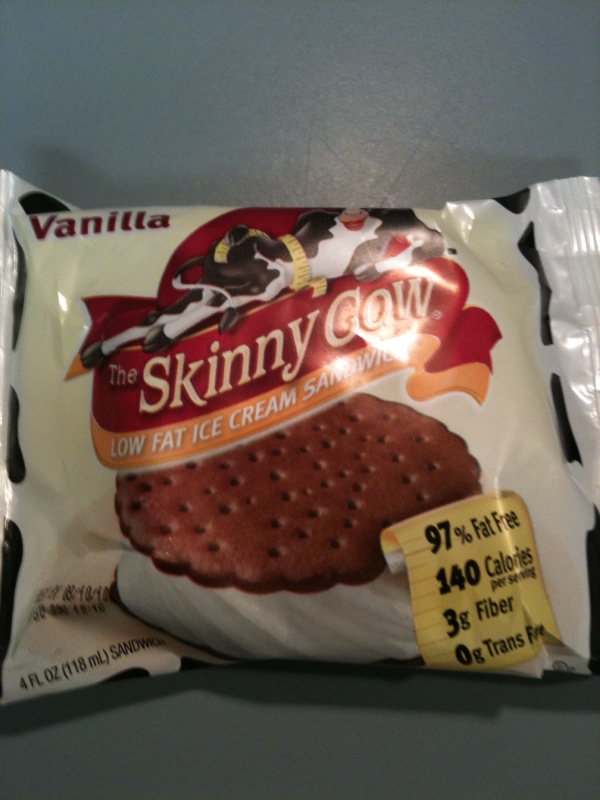 This morning (Wednesday) I had Scottish Oats for breakfast and my lunch is a ham sandwich with fresh veggies: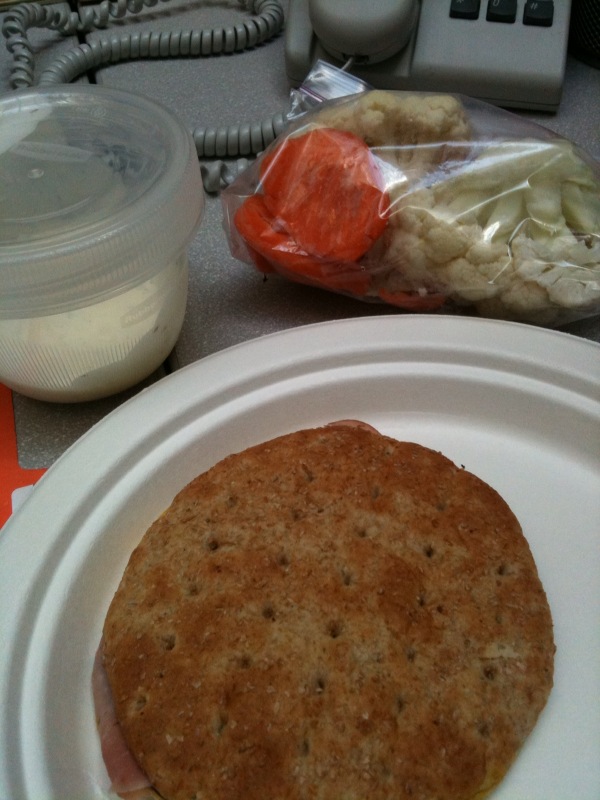 I've noticed lately that I am craving REAL FOOD. I attribute it to the bike training that I've been doing. I just want to eat fruit, veggies and MEAT! So strange!
Kat over at Granola + Pancakes (http://granolapancakes.blogspot.com/2010/04/tagged-tuesday.html) tagged me in her post, so here goes! 🙂
1. Who is your style icon? Um…no idea!
2. What is your favorite book? I'd have to say "Eat Pray Love." I read it at a time in my life when I really related to it and I'm looking forward to the movie!
3. Favorite Party Theme? My friends used to throw a great Halloween Party called "Heaven and Hell". Upstairs, she was dressed as an angel and the decor and theme was heaven, downstairs he was dressed as a devil with the appropriate decor. It was fun!
4. Favorite Outdoor Activity? HIKING! And biking is a close second. Oregon has lots of fantastic, picturesque hiking!
5. Something You Cannot Live Without? Probably my iphone. 🙂
6. Living Person You Admire? Probably my friend Robyn. She joined the Army at age 36ish and kicked ASS in all her PT competitions!
7. Greatest Fear? Gaining back all my weight.
8. Favorite Meal? Either Mexican food or sushi.
9. Which Talent You Would Most Like To Have? The ability to speak multiple languages. And be able to do the Butterfly Stroke!
10. Greatest Achievement? Losing 110 pounds on my own.