I'm feeling really tired today. I walked at lunch today simply because it was so beautiful outside! I didn't want to waste the sunshine.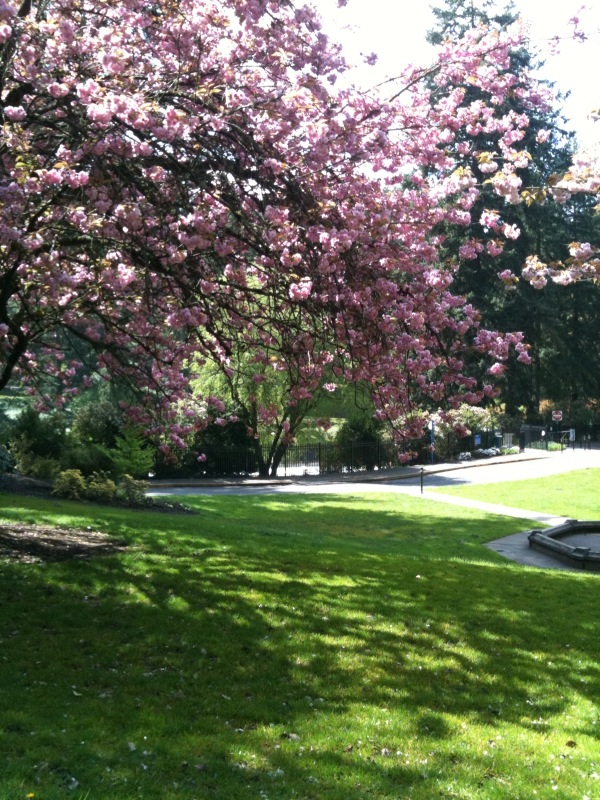 It was a nice, 55 minute walk to the park and back. For lunch I had leftover Mac n Cheese again and a Fiber One Bar.
I took a picture of an onion last night.  I've seen tiny sprouts in onions before but never like this! Has anyone seen something this weird?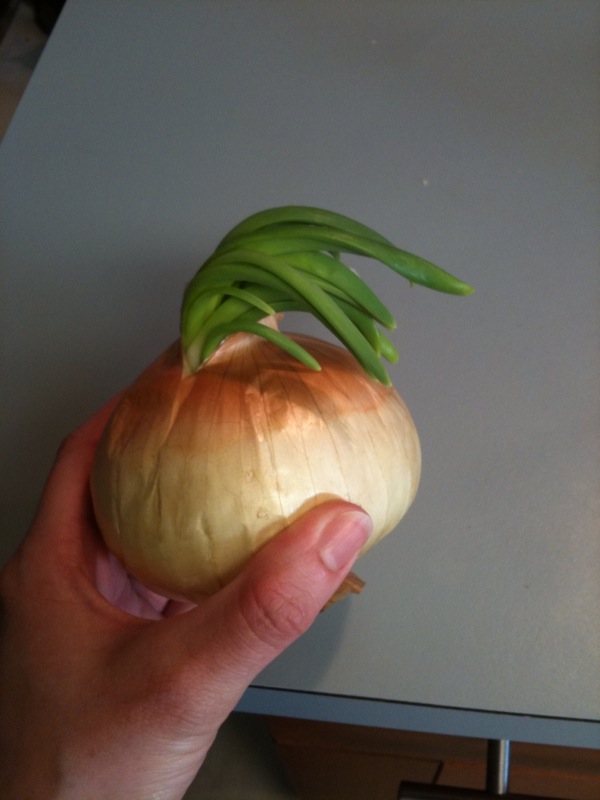 On another note…When I was 250 pounds, I absolutely LOVED Burgerville. That was my fast food weakness. I'd eat there at least once a week. I'd get the Tillamook Cheese Bacon Burger – 680 calories – with fries of course, 360 calories. And my absolute favorite was their Chocolate Hazelnut Milkshake.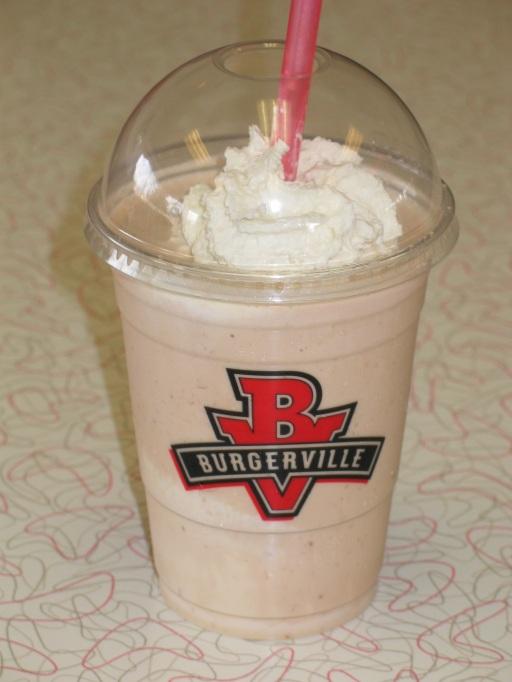 Their shakes are amazing. Made with real ice cream, and they only use fresh, seasonal fruits (the raspberry milkshake is awesome). So good. Anyone want to make a guess as to how many calories are in this amazing shake?
CALORIES: 900
FAT: 44 GRAMS
CARBS: 117
WW POINTS: 21.5
900 calories for a milkshake?! For you Weight Watchers out there, that's 21.5 points! I think most people have about 25 points for an entire day!
Once I knew how to count calories, I never had another Burgerville Shake again. I just couldn't do it. I couldn't consume half of my daily calories in ONE drink! I do miss the shake. Maybe one day I can have a sip on someone else's! 🙂
QUESTION: Is there something you will never eat/drink again now that you know how many calories are in it?