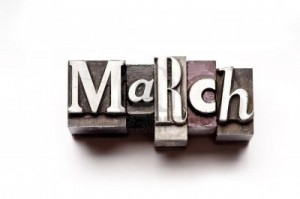 I don't know how I feel about my February goals. I guess I kind of succeeded. I feel lackluster about them because I didn't really enjoy the gluten and dairy free challenge. I didn't feel any differently, I didn't see any visible changes and it felt fruitless. However, I did successfully do it for 25 days.
As for the running goals, that's a big fat zero. I had a flare up of my knees, I think my IT Band was aggravated by the orthopedic massage and so I greatly reduced the amount of lower body activities I was doing. I did try Body Pump for the first time and liked it so much I did it a few more times after that. I will definitely keep going to classes when I can make it.
February Goals
1. Go dairy-free and gluten-free for February.
2. Get "return to running program" built up to 1.5 miles.
3. Volunteer my time.
Volunteering…yep! I did. Michael and I took the orientation for the Pixie Project and became volunteer dog walkers. I am so glad we did that.
On Tuesday of this week we went to the Pixie Project after work and walked dogs for the first time. It was such an enjoyable experience. We were only signed up for 30 minutes but ended up doing an hour. We both got our own dog for the first walk. Michael got to walk Tiki: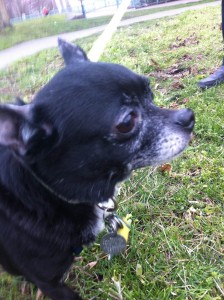 Tiki was a boy, some sort of chihuaha or mix. We weren't given many details other than Tiki was brought to Pixie Project with the dog I walked, Cindy:
I apologize for the crappy photos. It is incredibly hard to take good pictures of animals–especially animals that are SUPER EXCITED to be outside. 🙂 Cindy and Tiki were total sweethearts. They were really excited to go on their walk and their little tiny legs tried to run as fast as they could. They both had to explore everything and smell everything so there were frequent stops.
We took Tiki and Cindy on the route toward a little grassy area by the Rose Garden/waterfront where they sniffed and explored and then we took them back to the shelter. It was so much fun. I loved it. Maybe not picking up the poo, but the rest of it was fun.
After we returned them to the shelter, we got one more dog to walk together. Her name was Winona and she was some kind of chihuaha terrier mix. She had a chihuaha face and the body and CRAZINESS of a terrier.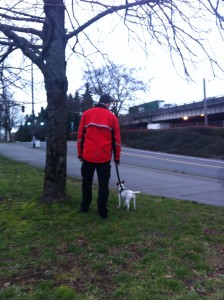 Michael walked Winona to the park and then I walked her back to the shelter. She was CRAZY, did I mention she had energy?? She wanted to run so badly she was basically hopping on her two back legs. She was pulling on the leash leading Michael to the park. We got there and went down to the waterfront but there was just too much commotion going on. It was rush hour for cars on the street and the bike commuters heading home after work. Also, Winona started barking at a big lab. Apparently she didn't realize she was teeny tiny and the lab was three times bigger than her. Silly puppy.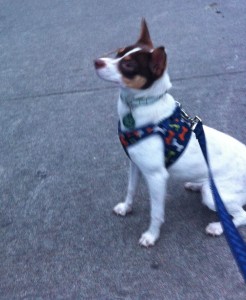 I took over on the leash and Winona and I RAN. It was really great and she'd be a good running partner. I was having a hard time keeping up, honestly. We had great fun together, Winona and I, but she definitely had more energy than I think I'm looking for in a dog. She had no slow speed. She knew the word "treats," though. I fed her a few when she was good and didn't pull the leash and then when I took over on the leash, Michael gave her treats, too. Winona stood on her back legs and put her paws up like she was begging for snacks.
We took her back to the shelter and we were done for the night. It really was a fun and enriching experience and whatever crap had happened that day disappeared in the park. My focus was entirely on the dogs and making sure they were safe and having fun. I'm really looking forward to our next volunteer time!
March Goals
1. Go to Body Pump classes at least once a week.
2. If knees allow, get back to running.
3. Ger re-fitted for my bike and try to bike outside, weather permitting.
I'm excited about Body Pump. I've been enjoying the classes I've gone to so far and would love to see some progress.
QUESTION: How was your February? Anything fun planned for March?