…It just looked like one.  Last year Michael and I tried the sensory deprivation tanks at Float On for the first time. We both wanted to go again because the first time you try it you don't know what to expect and don't really achieve any kind of higher consciousness. We recently went again, thanks to a Living Social coupon.
Michael's back issues are a little better but not 100%. I was curious to see if floating would help him at all. Because his back was bothering him, he got the easier tank–the one I had last time that was kind of like a giant bathtub. It was easier for him to get in and out of it. This time I had the one he had last time — the one that is an actual tank with a door that closes.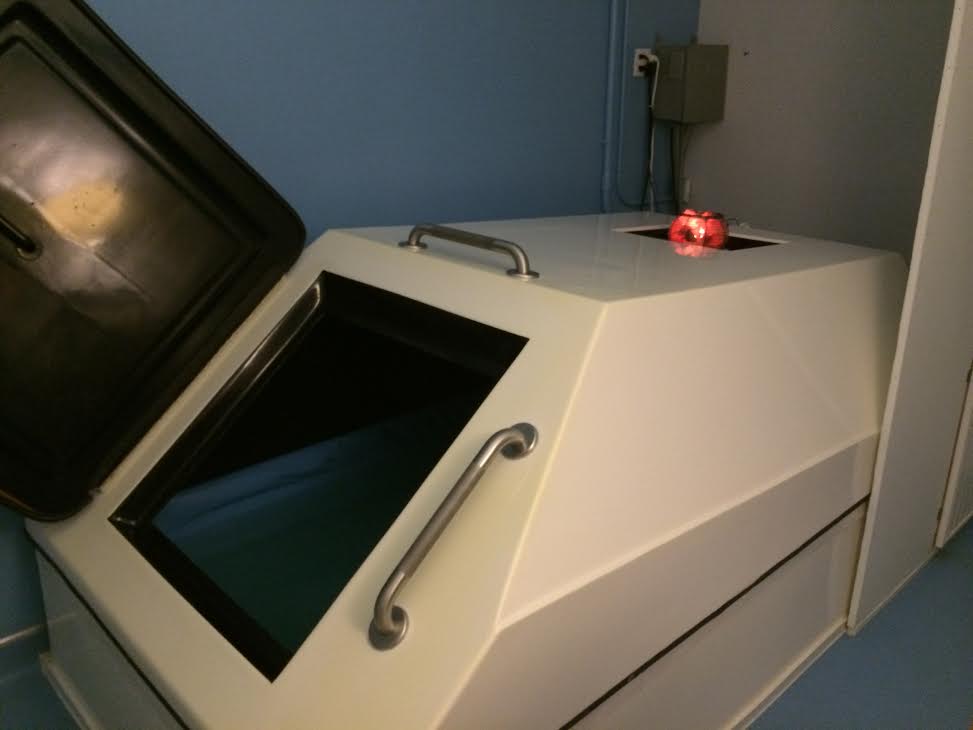 When I first looked at the tank I got, I admit, my heart started racing a little bit. It was kind of creepy to look at. I got over that fairly quickly, though. You shower before you get in the tank. I turned the lights off in the room but you could still kind of see because of the salt lamp on top of the tank.
I stepped inside, crouched down and closed the door behind me. I remembered my experience last time and the things that made me uncomfortable was getting the salt water in my eyes. This time I brought swimming goggles and it made the experience so much better. At one point I did get a little salt water in my nose (no idea how) and that was a burning horrible awfulness but it went away pretty quickly.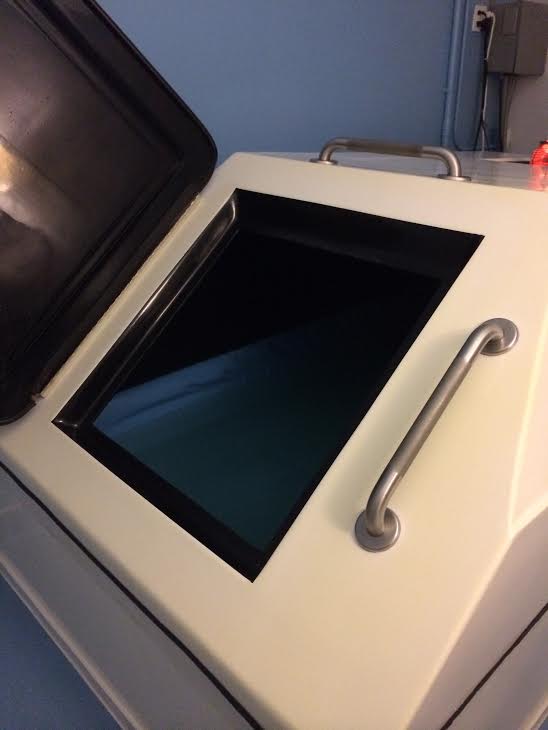 I was glad I brought the goggles. I also remembered that last time my neck kind of hurt so I grabbed the swimming noodle immediately this time and that helped. I got in the tank and closed the door and couldn't see anything. That definitely helped calm me down and not think about how I was in a tank. Not being able to see anything made a big difference.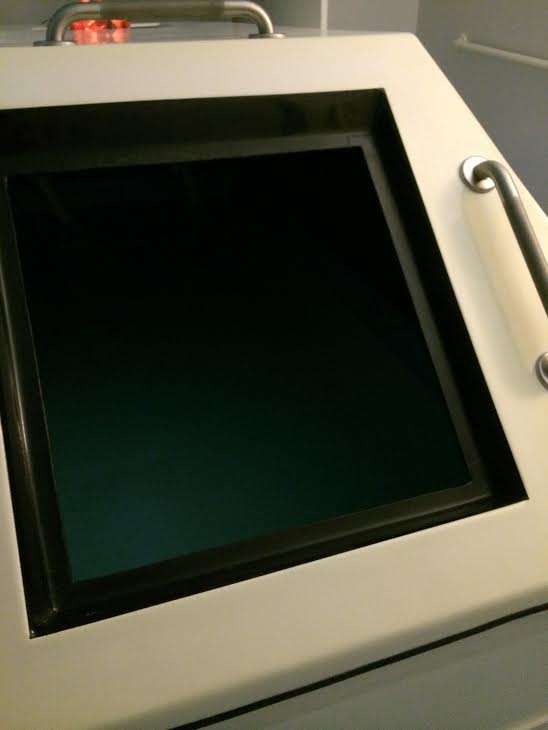 So how was the float session? It was pretty good but I still didn't achieve any kind of "enlightenment", so to speak. I don't know what is wrong with me but I couldn't turn my brain off. This is why I also suffer from insomnia. My mind starts racing, I make obsessive lists in my head, think about all the things I have to do the next day or the next week…I just couldn't shut that off! I laid in the tank with my mind racing, feeling irritated with myself.
The floating felt nice. It's kind of weird to just float on top of the water without any effort to stay afloat. I liked that weightless feeling. The water feels kind of slimy from the massive amounts of salt. That is a strange feeling.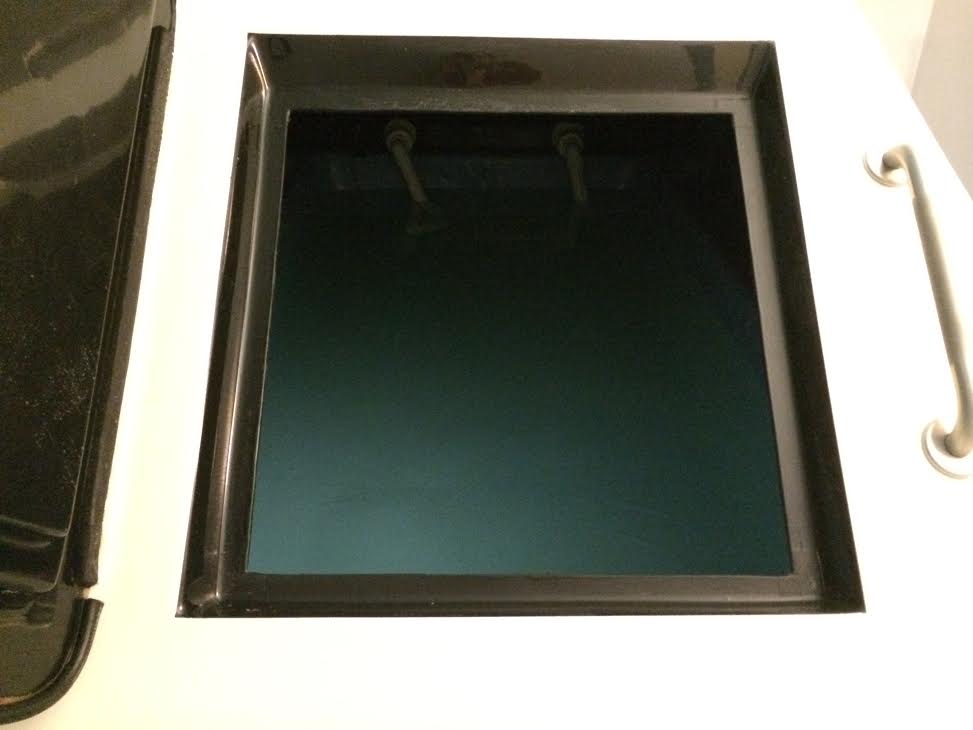 The session was for 90 minutes. I think around the hour mark my brain calmed down and I was able to relax. I also found a much more comfortable position to float in. I used the swim noodle kind of like a pillow and rolled onto my side, almost in a fetal position. I was floating in that position for the rest of the session and felt REALLY relaxed and could have fallen asleep. I told Michael later and he thought that was crazy–he called it an "advanced maneuver." LOL I don't know, it was just comfy.
The session was over when the music started playing. I got out and showered and cleaned up and met Michael outside. We stopped at 7-11 and Michael got an ice cream bar (I skipped it because there wasn't anything less than 300 calories!) and I got a Gatorade. I was SO thirsty! That's a tip I'd recommend–bring a water bottle. Re-hydrate! You will be so thirsty.
Michael said he had a good experience. He didn't know that it necessarily helped his back much but he said he was comfortable (so that's good) and that the time went really fast this time. I agree, it felt like that 90 minutes when faster than the first time.
I'd like to try it again. I REALLY want to achieve some kind of mental calmness. I want to try and use that time as a meditation and calm my mind, which seems unattainable at this point…Anyways, I'm glad we tried it again. Time will tell if the next experience will be different.