Saturday morning I had a decent workout in the gym (and it was nice that I got there early before it was too crowded) but unfortunately pulled a muscle in my back. That was a bummer but at least it wasn't so bad that it prevented me from having a really awesome day with friends.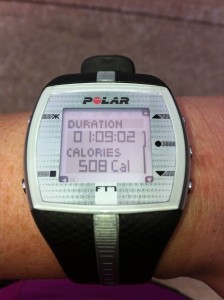 We'd planned on doing something like this for awhile and finally did it. Michael and I met our friends Erika and Charles at Kelley Pointe Park for a picnic lunch and to hang out in the sun. The day was overcast, gray and a little drizzly but it promised to clear up by the time we met them at the park in the afternoon. I wouldn't say that I planned well for our outing  (shorts and a tank top and flip flops would have been better). Sunscreen and more water would have been ideal, too.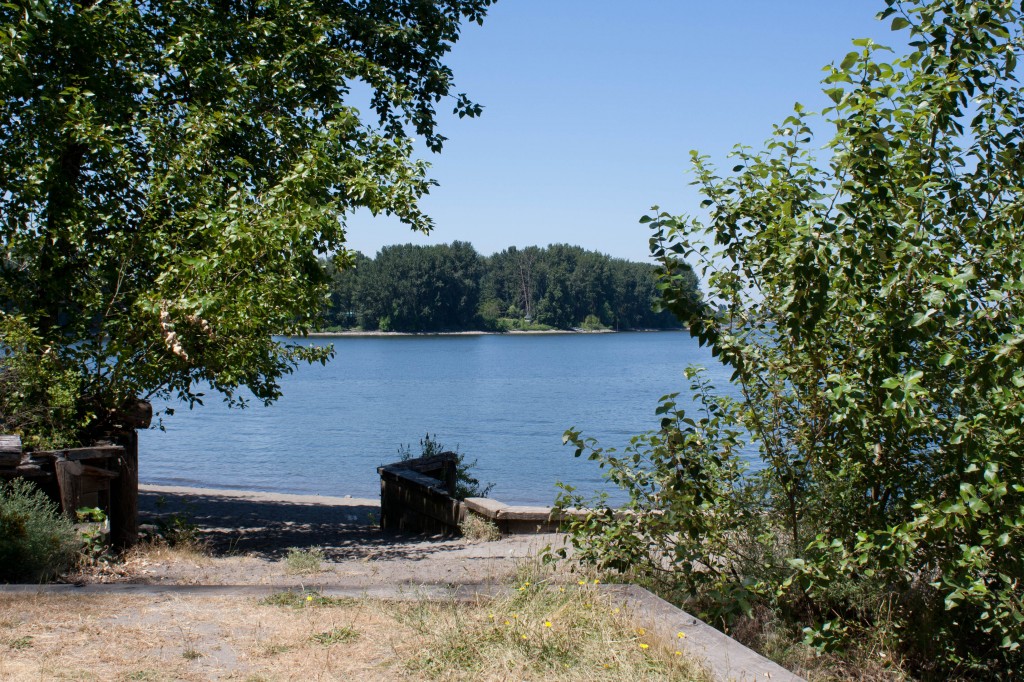 I've never been to Kelley Pointe Park but it's the park on Marine Drive right on the river that Michael and I have tried to bike to many times. Something always happened to keep was from making it there–getting lost, flat tires, etc. I am so glad we finally got to discover this gem in the city!! It's a HUGE park with so much room for big groups of people. There are a bunch of different picnic areas, bathrooms (nice) and views of Mount Hood, downtown Portland and the water.
The four of us sat at a nice picnic table next to the sandy beach and Columbia River and ate a picnic lunch. Michael and I brought sandwiches from the New Seasons Deli and I made a killer quinoa salad to share.
[amd-zlrecipe-recipe:74]
I loved the flavors and the crunchiness of the salad. Erika made a pasta salad and brought some fresh watermelon to share and they had Subway sandwiches. I was famished by the time we got settled in and ate! I had half a roast beef sandwich and lots of salad.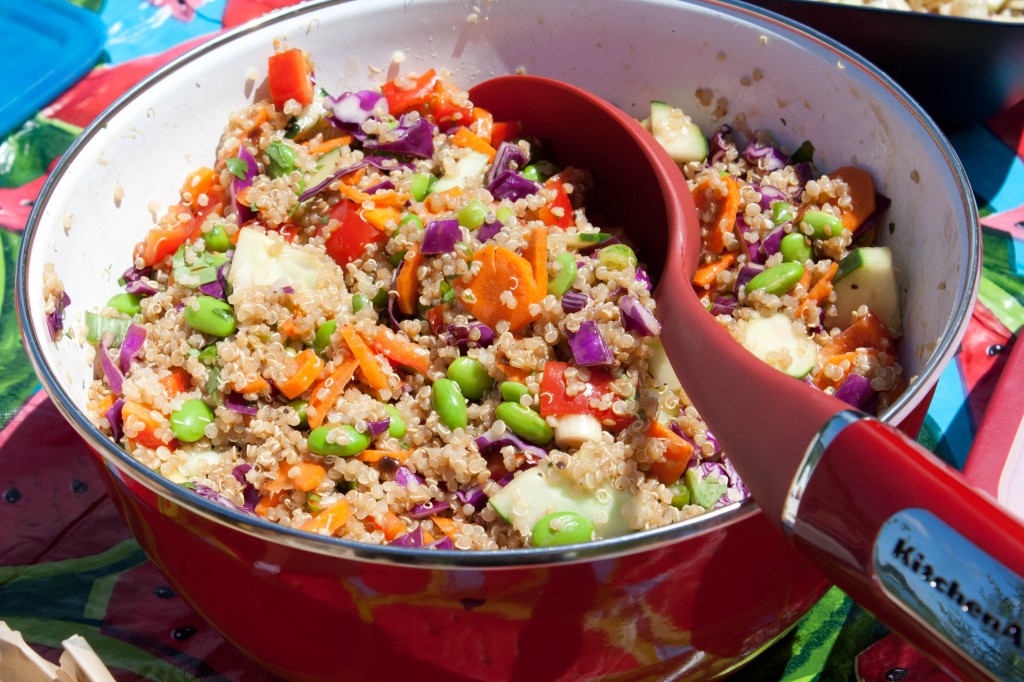 It was so much fun having a picnic potluck lunch! The food was delicious and healthy and we definitely needed the nutrients for the rest of our outing.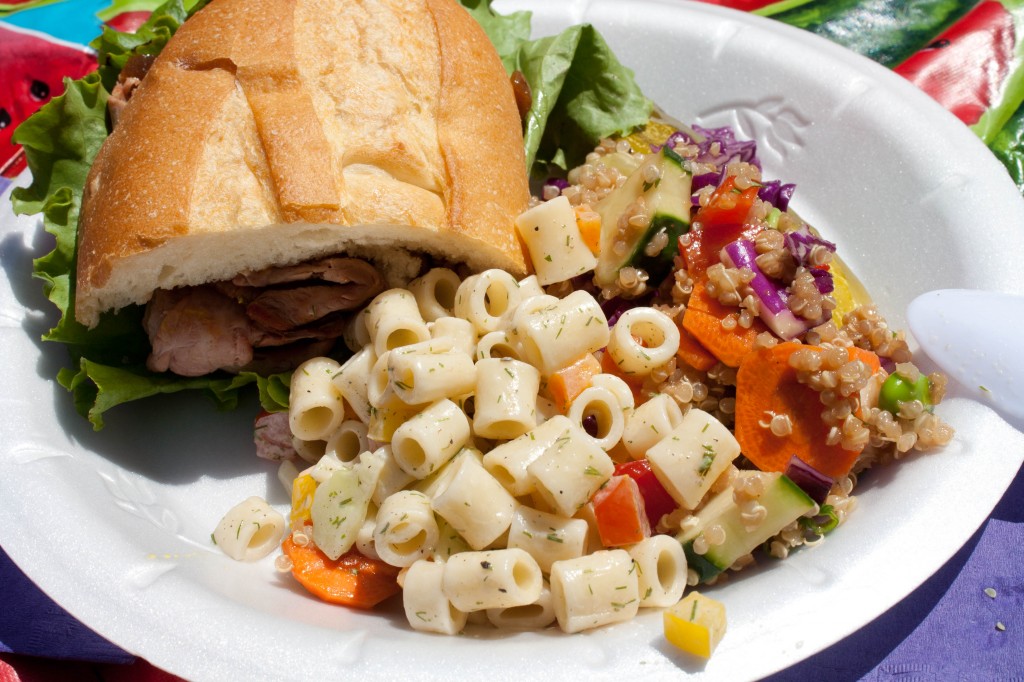 After lunch we packed up the food and walked down the path to a large, open grassy field to play bocce ball. I bought a set at the store on sale recently and was so happy to be able to try it out! It had been a good decade since I'd played bocce ball but it wasn't too hard to pick back up. I also had a badminton set but we never actually got to that.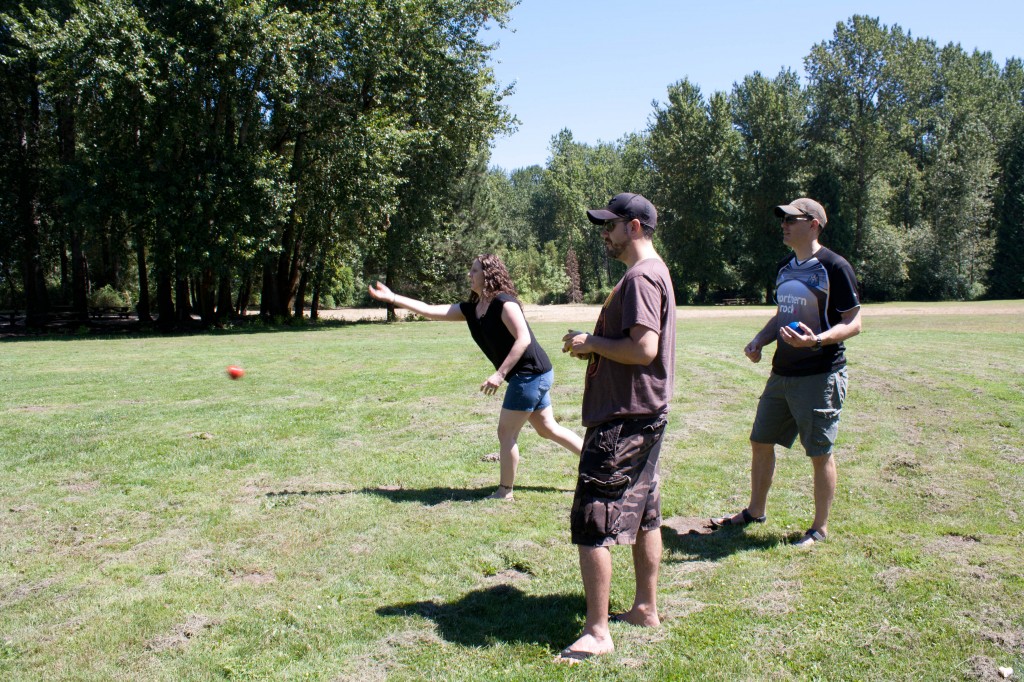 Michael and I were on a team and Charles and Erika were a team and we actually did pretty well! It was neck and neck for awhile. The bocce ball was so much fun! I just wished I'd packed more water, maybe a hat and some sunscreen! I was baking.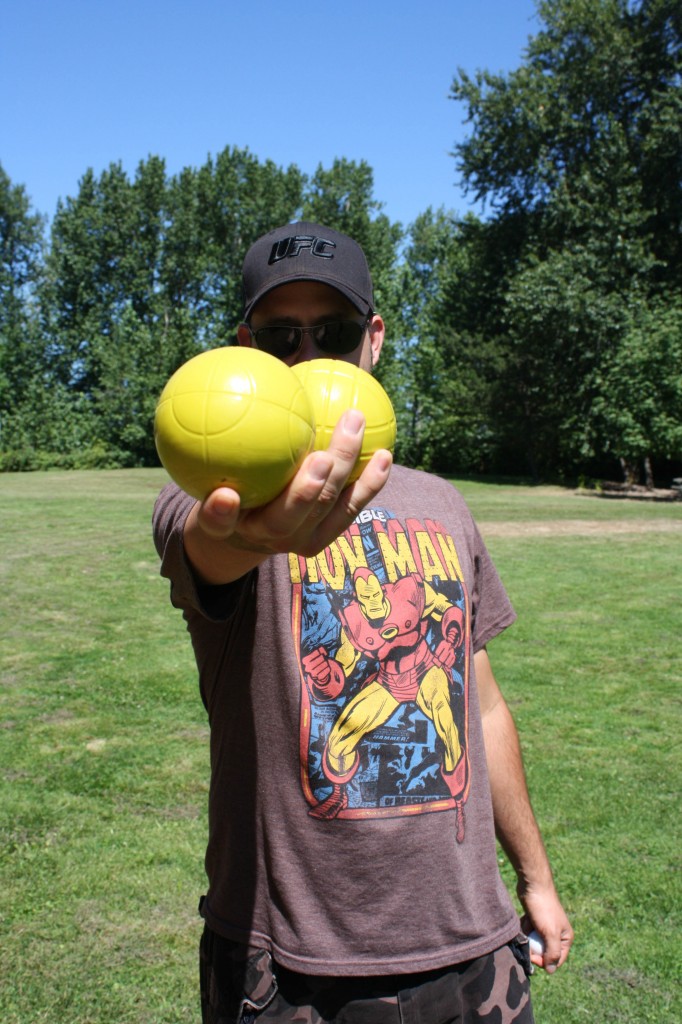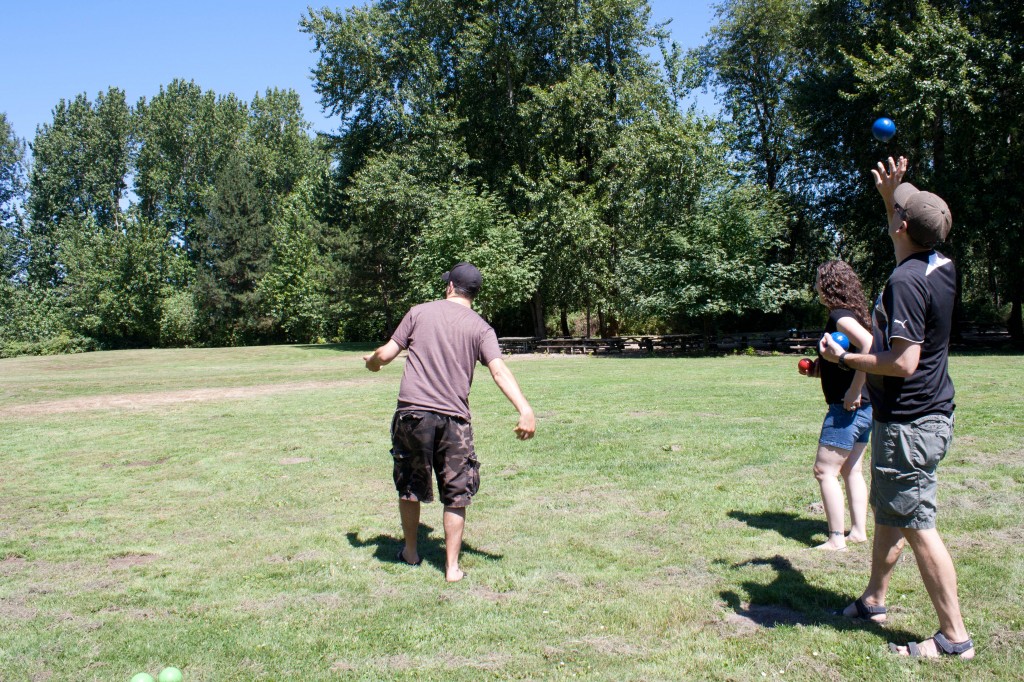 And guess what? I'm not too shabby at bocce!! I actually won a few rounds! We played for maybe two hours, stopped part way for a beverage break and to sit in the shade, then we packed everything up and went down to the beach.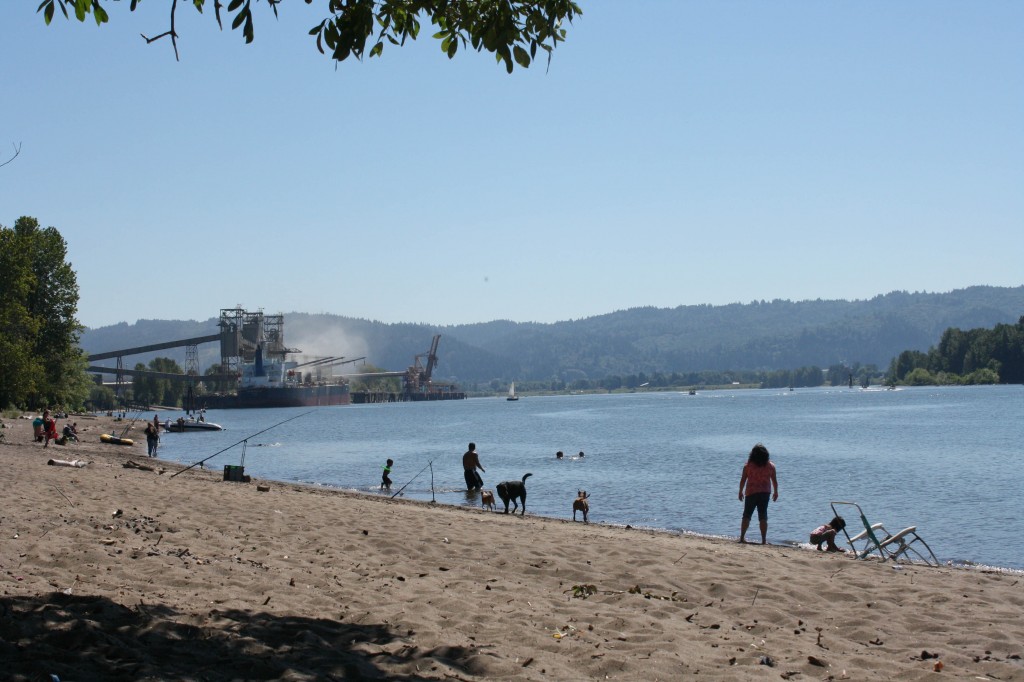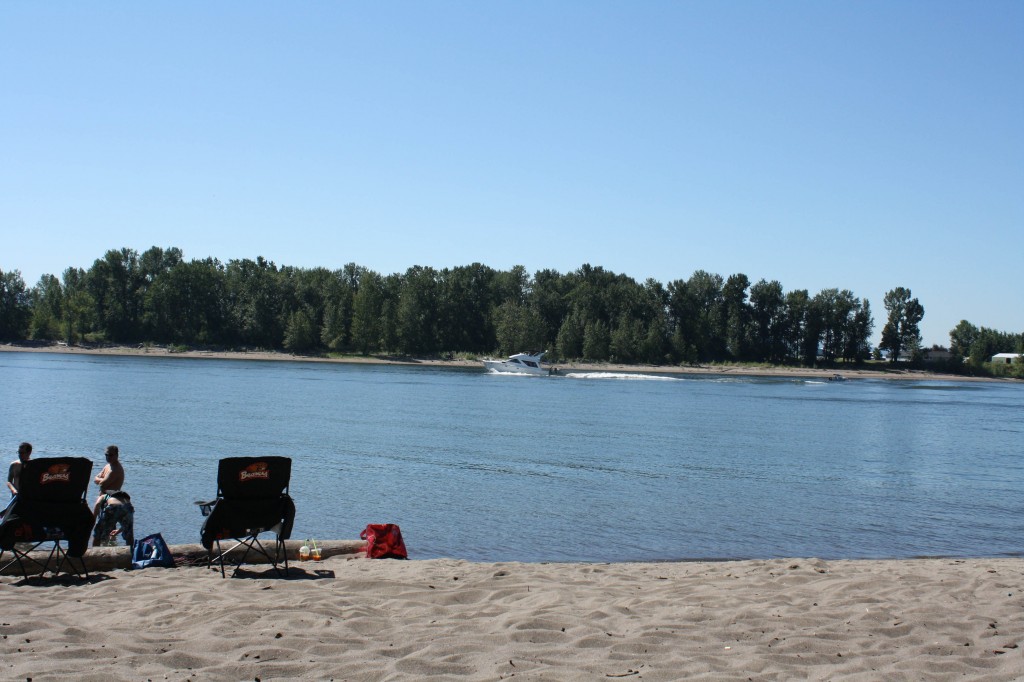 I had no idea there was a sandy beach in Portland!!! Wow! It was a happening place, too. There were tons of people but it wasn't overcrowded. There were kids in life vests swimming and building sandcastles, some fly fishermen and tons of boaters.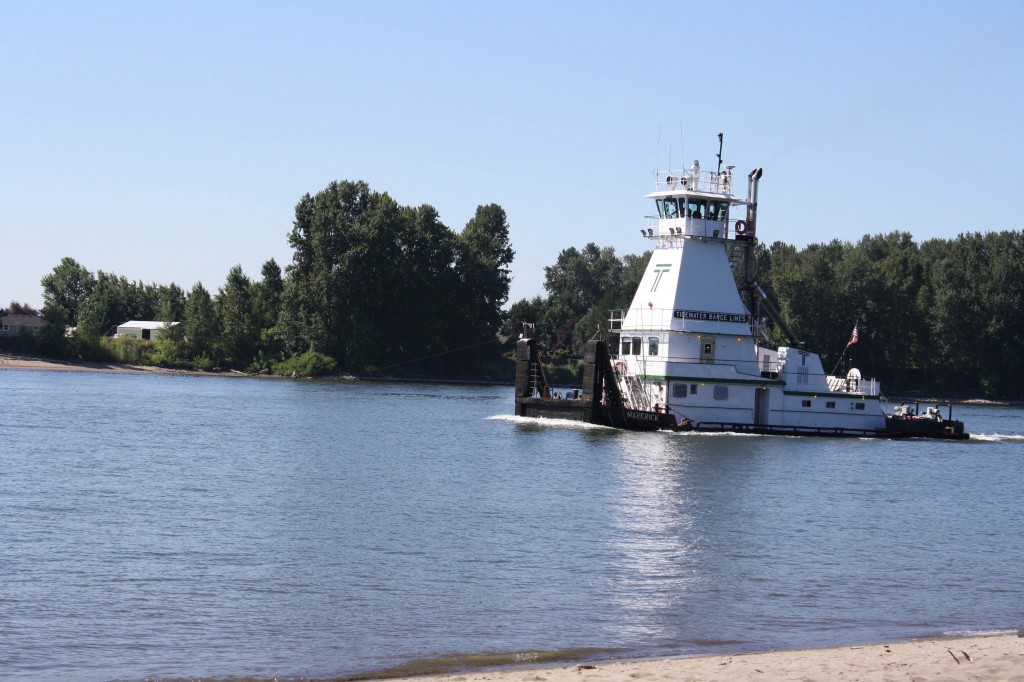 There were a lot of party boats, too. Lots of people on a boat with loud music as they sped by the shore. It was very cool. Again, I need to make some friends with boaters….Michael and Charles played some horseshoe while Erika and I just chilled in the shade on a blanket and enjoyed the hot, sunny day. It was so nice I didn't want to leave but I knew it was time. I desperately needed water and to get out of the sun. Next time I will be more prepared.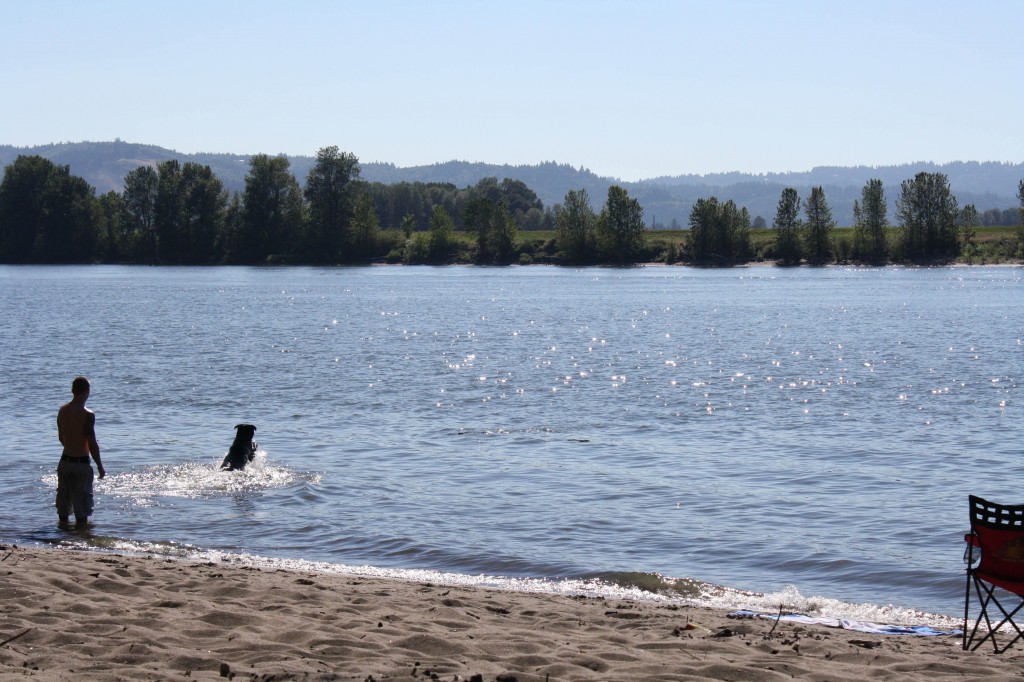 I'm going back here VERY SOON!!! So much fun!! What a fantastic weekend. On Sunday morning I changed up the routine and Michael and I went out to breakfast before I went swimming. I had a soon-to-expire Groupon for Grand Central and realized it was an awesome place to get breakfast!
The place was practically empty, there weren't long lines and long waits for tables and the food was GREAT! The restaurant and bar just happened to be attached to a bowling alley (too funny).
Michael got the breakfast tacos (they were made with corn tortillas) and I got an eggs benedict. It was made with artichokes and spinach and was fantastic! I never order that kind of breakfast and was glad I splurged and gave it a try. The hashbrowns were the best I've ever eaten–which is weird because I'm not really a fan of hashbrowns and usually ask for fruit on the side instead. It was so much food I ate half the eggs benedict and half of the potatoes. I'm totally going back to this place!