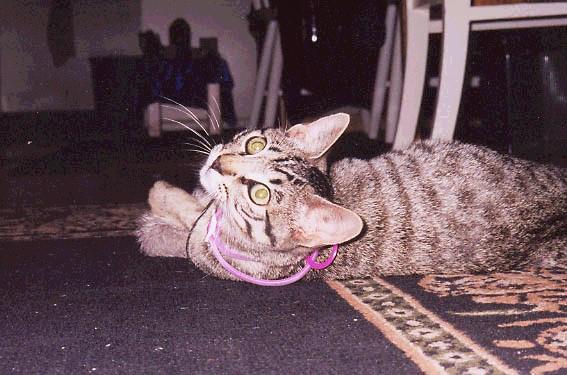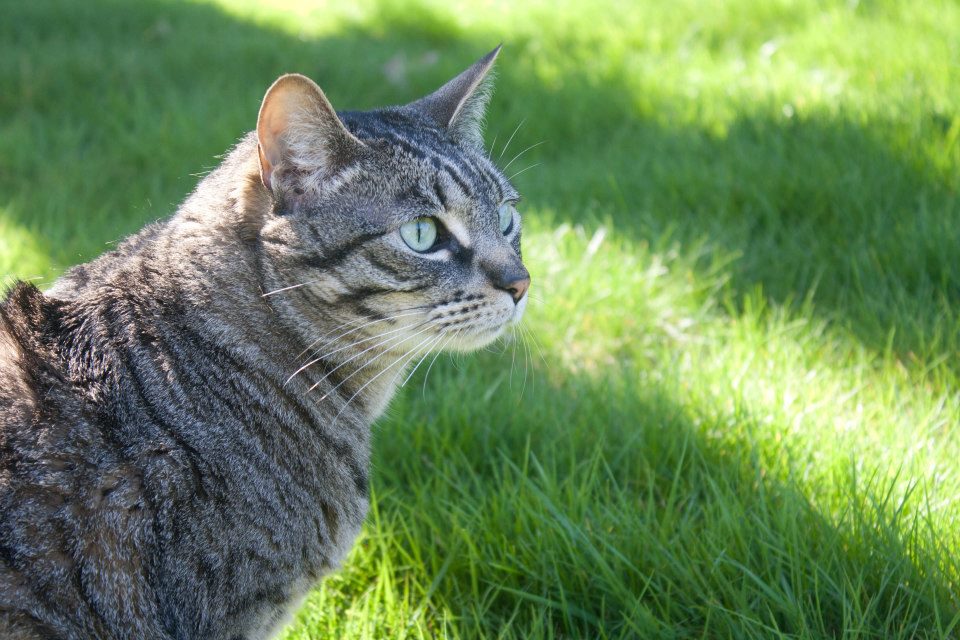 How do you say goodbye to the kitten you rescued, who actually rescued you?
I don't know. I don't know how you say goodbye, how you let go, when it hurts so much.
I got Yggdrasil at a time in my life when I was struggling, and he became my partner. He was always by my side. He slept next to me at night, curled up in a ball, or if I was sleeping on my side he stretched out and spooned me.
He loved to "help" me read at night. It was often annoying, I just wanted to read my book, but he kept poking his big head in between the pages, demanding attention. He loved me fiercely, and I loved him back.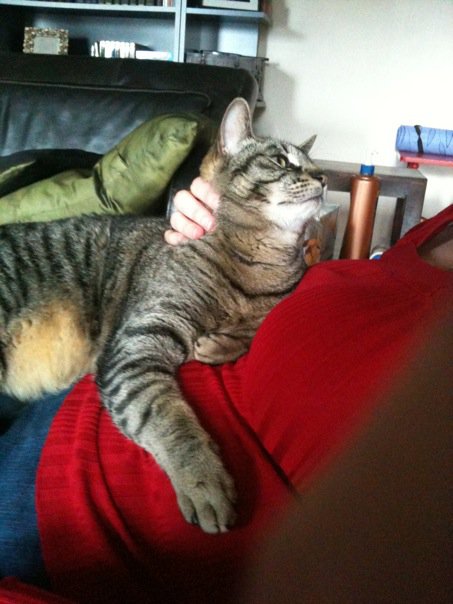 When I got home from work, he was waiting for me in the window, perking up when he heard my car and then running to the door to greet me in his way–flopping onto his back to expose his big, fat belly for rubs.
He came running down the hall to me when I called his name–like a dog.
Speaking of dogs, he eventually warmed up to Bella…after months of protesting, hissing and growling, he finally decided he was taking back his status of King of the House and then eventually he grew to like Bella, I think.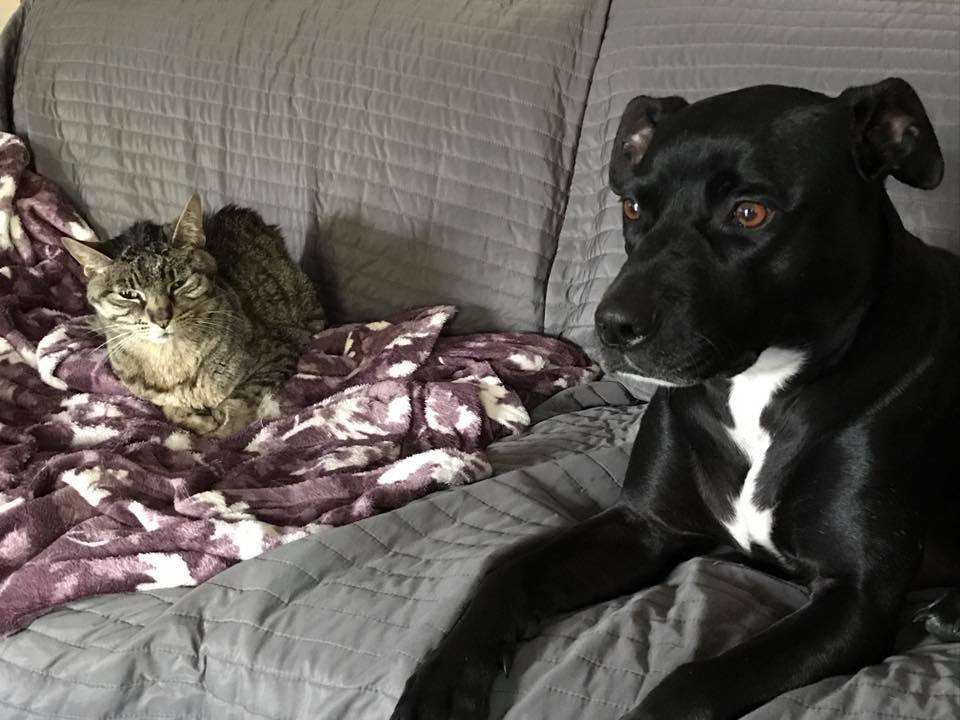 As I watched Yggdrasil decline since my birthday this year, I knew our time was limited. He was losing a lot of weight. He used to be 13 pounds–very much the Fat Kitty–and the last time I took him to the vet he was 6 pounds.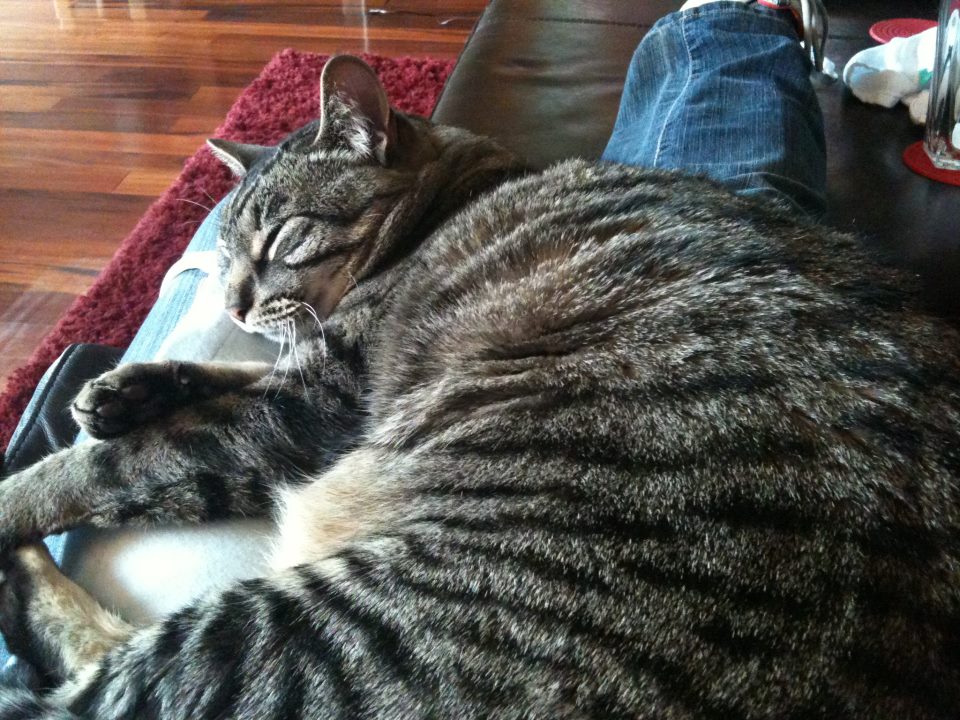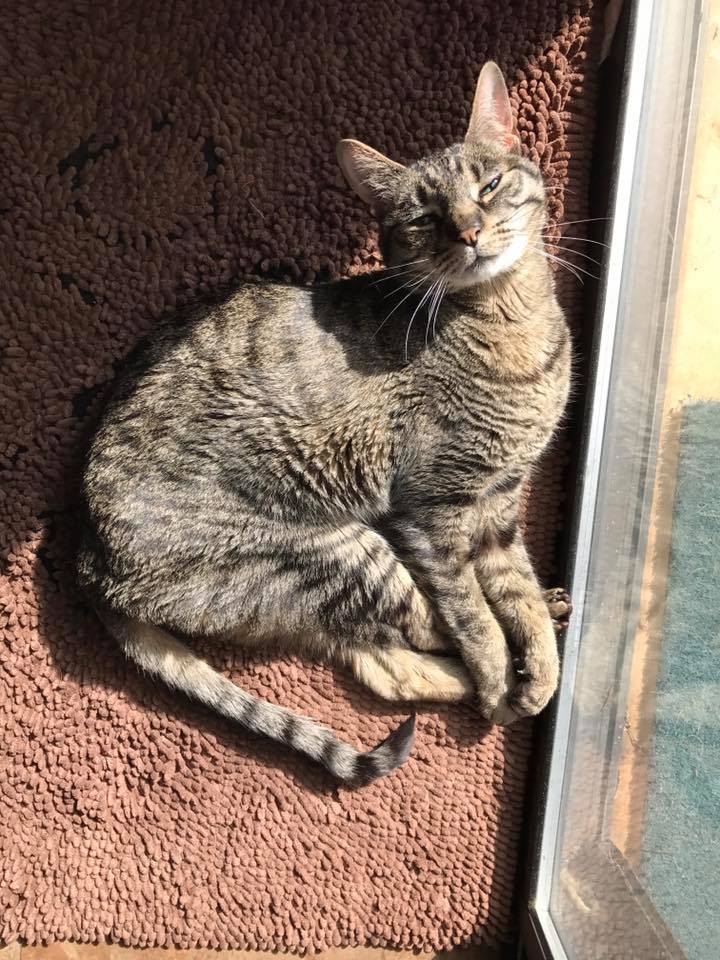 I took him in late last Friday night to give him fluids and anti-nausea medicine and an appetite stimulant. Several days of not eating and not acting like himself had me desperate. I wasn't ready to make the decision I knew I had to make, so I tried this instead. Desperate but I tried. I tried to get a timeline from the vet. She couldn't nail it down but I pressed and asked if we had a month left. She said we'd be lucky if we had a month.
Yggdrasil started sleeping with me again in the last little time we had together. Saturday morning after the vet we cuddled in the quiet, snuggled together like two puzzle pieces. Animals do that–they complete us the way other humans can't. They rely on us, depend on us and love us unconditionally. Yggdrasil kept head butting me and then he snuggled up into the crook of my neck and laid there, breathing softly. It was the most wonderful, loving moment we've ever had together. There were a few times I thought "This is it" and then he kept breathing and it was ok. We were just snuggling.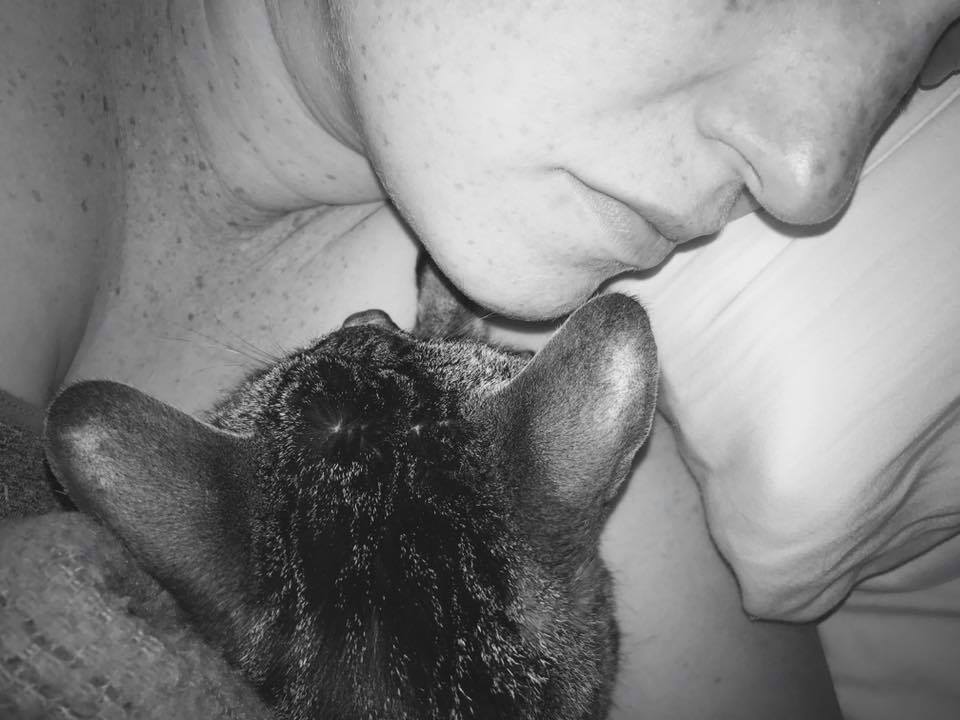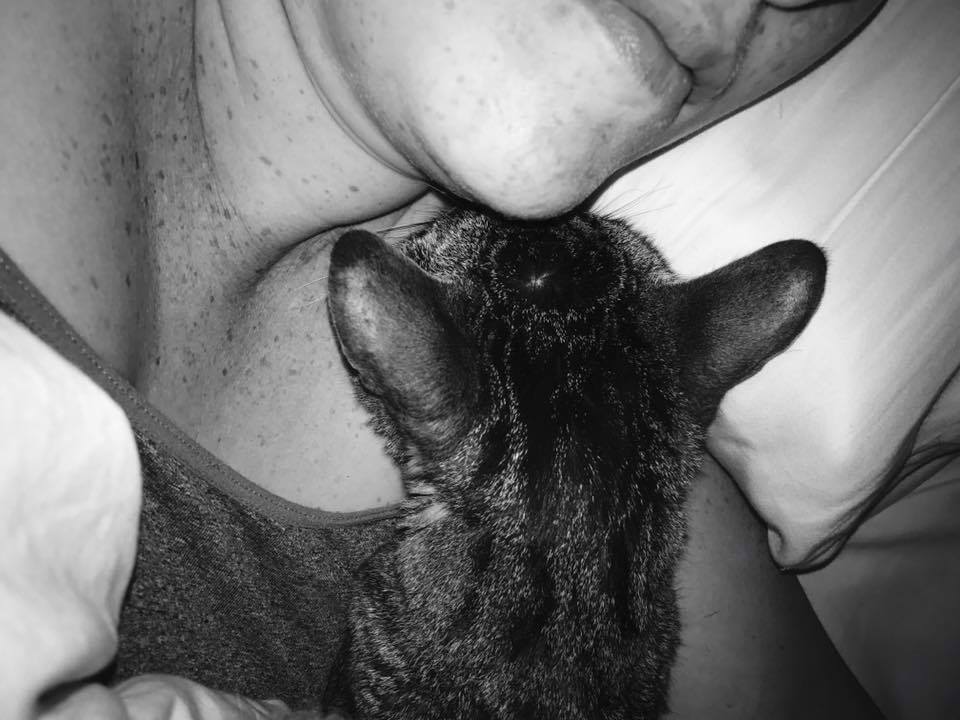 For over 15 years, Yggdrasil was my buddy. He was there during hard times, deaths, breakups, job changes, life changes, depression, transformation, moving, illness, health, marriage, baby…always there. Now the house feels lonely without him.
We had one more week together. All week I felt tortured about making the final decision. He had some good days, the medicine helped, and I thought Maybe we have more time, maybe I should wait….then I realized I didn't want my last memories of him to be awful or with him in pain. I didn't want my sweet kitty to suffer.
Michael made the appointment for me. There is no way I could have. I tried to cherish our last week together. I spent as much time cuddling Yggdrasil as I could. I got him to eat. He slept with me every night, all night long. I took photos and video. I could tell he was declining quickly.
I got off work early Friday so I could just cuddle with Yggdrasil alone for a bit. We spent Saturday together. Cuddling on the couch, watching TV, taking a nap together. It was nice to just be.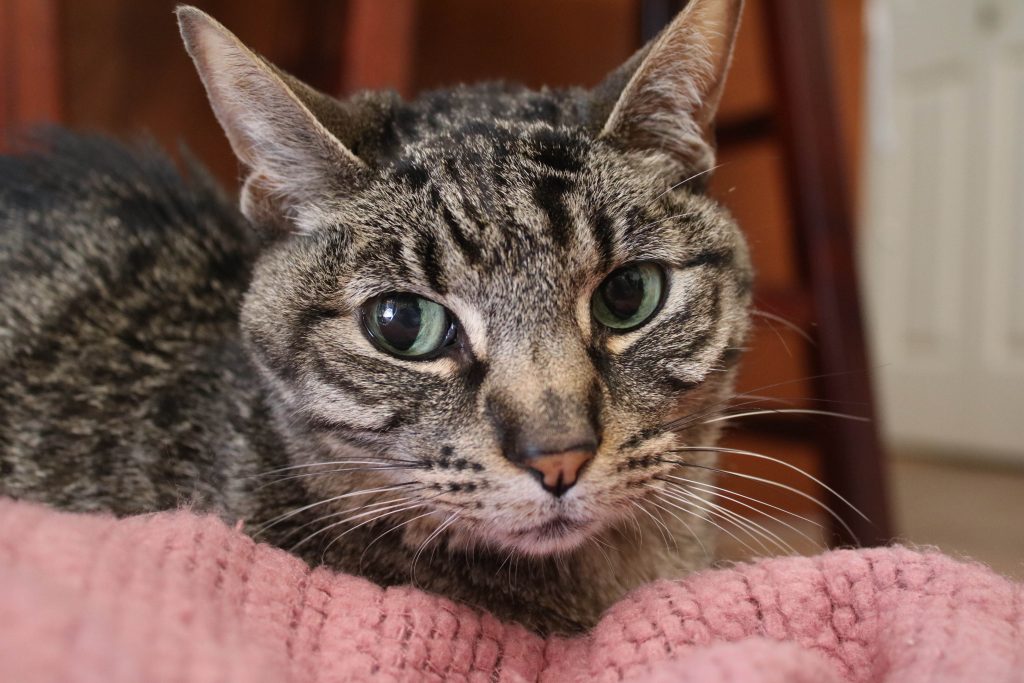 Then Michael and I took Yggdrasil outside so he could play in the grass a bit and I could get some photos and video. He was an indoor cat that really really wanted to go outside (and would try to escape every chance he got!). It was so wonderful to see him be outside one last time.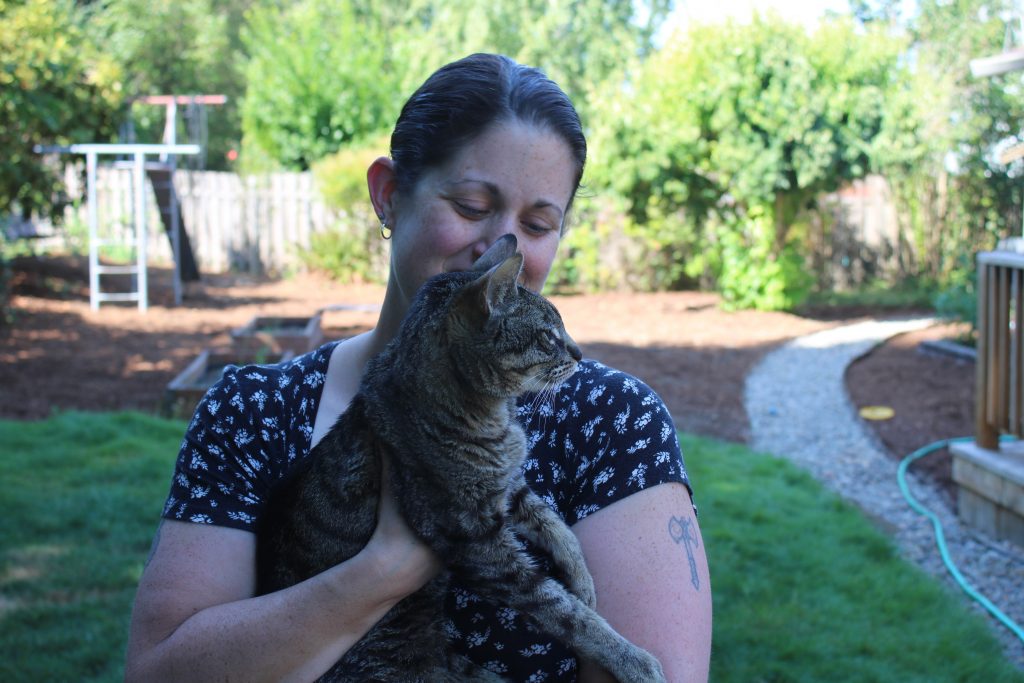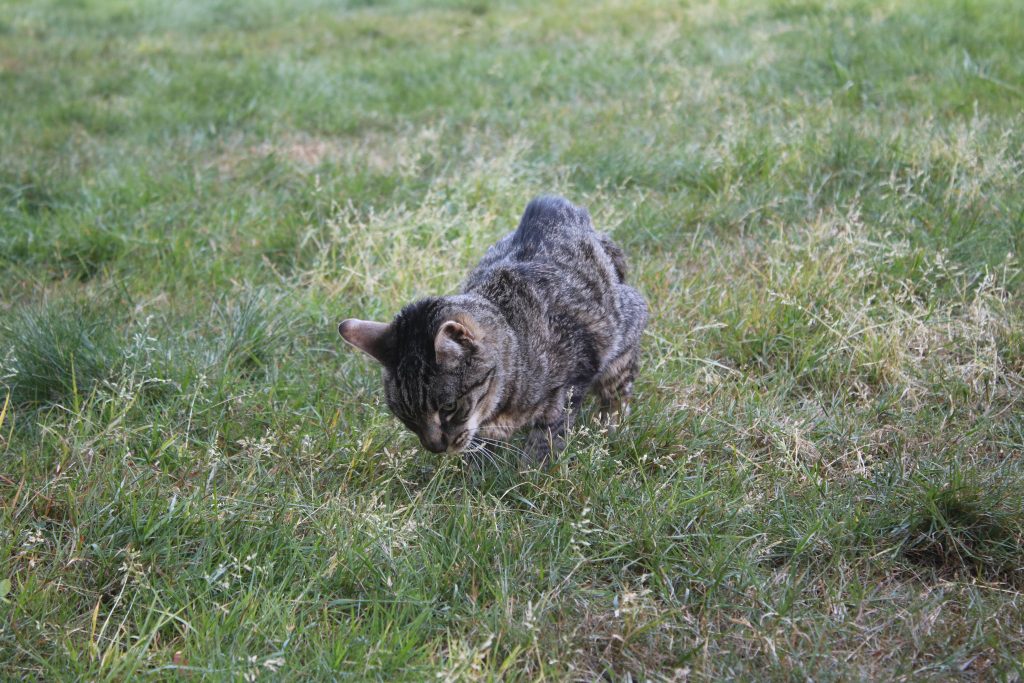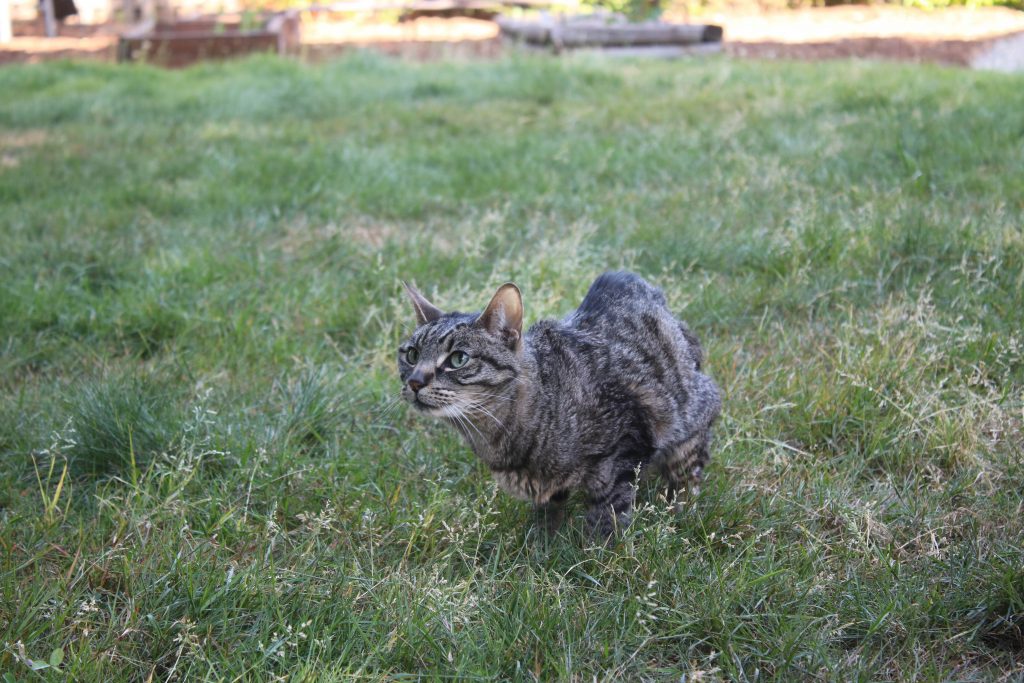 Yggdrasil's auntie Star came over with her partner and Amy the dog walker came over. We all sat on the couch together. I had some music and a candle and just snuggled with my baby for our last moments. It was the hardest thing I've ever had to do and my heart hurts.
Bella was very well-behaved during the whole thing. Amy was petting her and Bella just sat on the couch with sad, scared puppy eyes. It was like she knew what was happening. I'm so glad we could say goodbye as a family.
Afterwards, Michael tried to get Maya so she could say goodbye. She ran around the house yowling and crying at  the top of her lungs and then she ran into the living room and stopped at my feet. She looked up and I put Yggdrasil on the floor, wrapped in his blanket, and Maya laid down next to him. She got to say goodbye, too.
I'm not doing well. I know it will get better with time, but I've never lost a pet before and I've definitely never had to make that huge decision before and it's hard.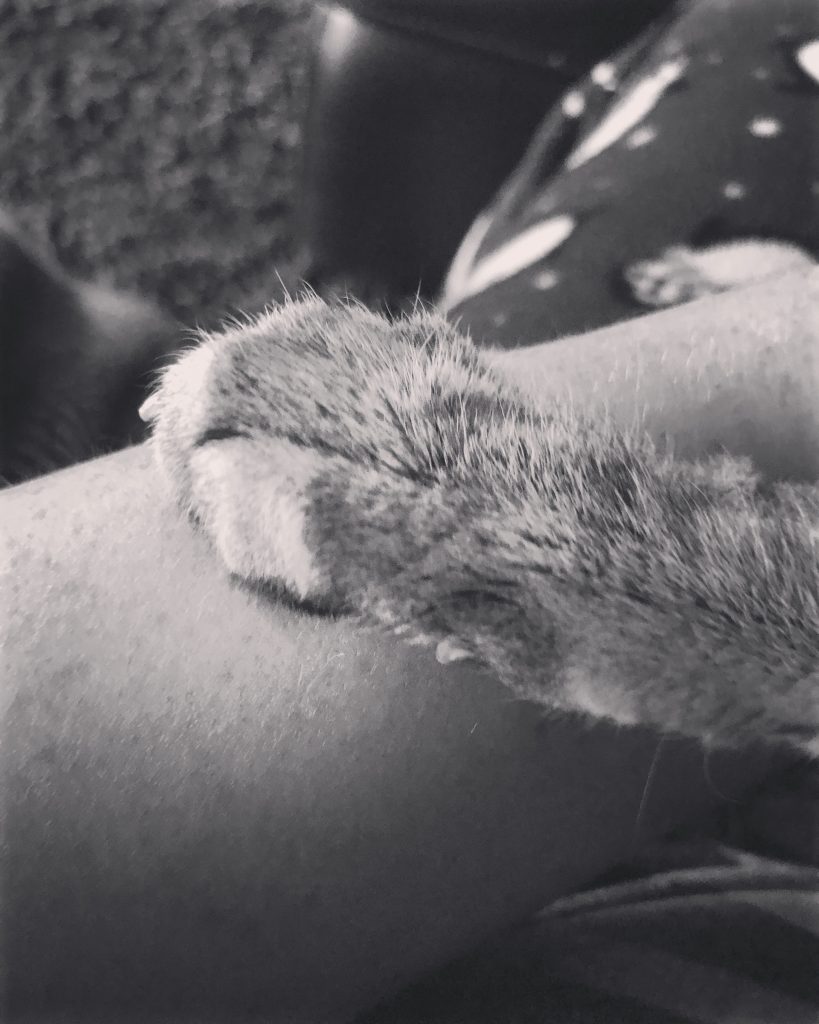 I miss him already.