Recovery was hit or miss. I had good days and bad days. Last Wednesday I skipped the afternoon pain pill because I thought I had it managed but it was too soon to go that long without anything. It felt like I had to play catch up that night to get the pain manageable. Then it was ok. I could go every 6 hours instead of 4 hours, or so. I also took Tylenol.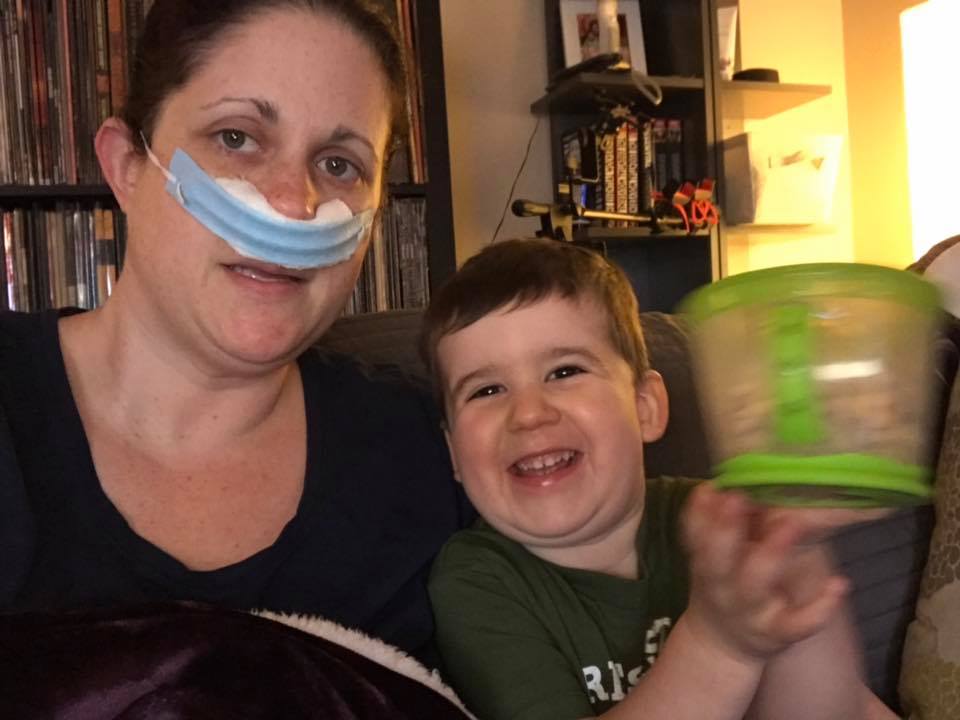 The bad news: I ended up getting a viral cough. I thought the cough I had was because of being on a breathing tube for the surgery, but unfortunately the cough was definitely a cold. Like really? Perfect timing, right?
Other than that, I slept a lot. I would do the sinus rinses, take my meds and then take a lot of naps. I tried to relax a bit on the couch. I watched the new season of Queer Eye, the first season of Killing Eve, and second season of Billions. 
I tried to move around a lot. Just laying around or sitting too much was making my body hurt so I tried to stand and walk as much as possible.
I was hoping to get back to the Keto diet as soon as possible post surgery (I assumed after a few days) but it took me longer eating comfort food. I'd have half a bagel with cream cheese with my eggs for breakfast (it was a craving and comfort food thing). I had kombucha once a day for my guts. I did have some leftover pizza for lunch one day and chicken noodle soup for dinner one night. I ate a lot of fruit because that sounded good to me.
I was also a bottomless pit of hunger the four days post-surgery. I don't know why I was so hungry but I could seriously eat anything and everything. My guess is that it was a combination of fasting pre-surgery throwing me off and then healing. My body just needed calories and food to heal? So I just listened to my body and ate when I was hungry and slept when I was tired. I'll get back to the diet soon. (Hopefully the damage won't be too bad.)
The Friday after my surgery, 5 days post-op, I got off the Oxy because I was so sick. It was really awful!! So the pain was kinda bad for about a day or two with just advil and tylenol but I got over the worst of it and once the oxy was out of my system I felt better.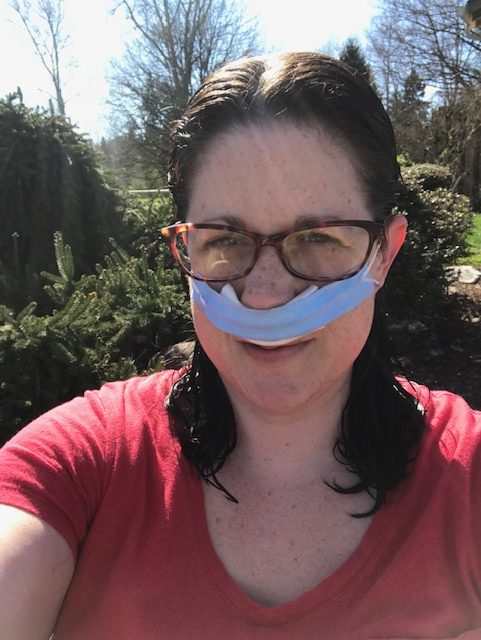 Over the weekend, my cousin brought some delicious soup and groceries, which was nice! I didn't do a whole lot. I just didn't have the energy. This picture of Logan was him checking on me while I was resting in bed. He asked, "Are you ok, mommy?" It was pretty cute. 🙂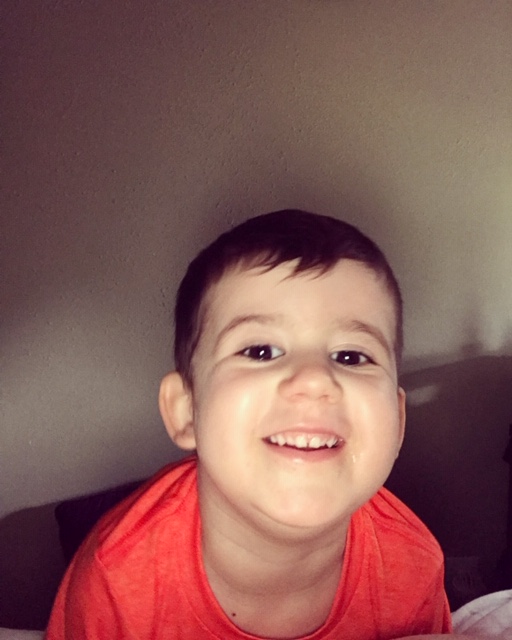 Michael was a trooper. It was a lot of stuff to take care of! My mom went home to Seattle on Friday so it was a busy, busy weekend for him. 
Monday, Michael took me to the post-op appointment with the surgeon. It was kind of awful but I got the stints (they were HUGE!) and stitches out. I had some bleeding the rest of the day but felt a lot better having that stuff out! 
The rest of the week will be more resting and slowly getting back into my normal activities. No working out for a few more weeks but I can at least start doing more around the house!