I've noticed lately (like within the last two weeks) that when I work out my heart rate is a bit higher than it's been thus far. I'm guessing that's the pregnancy stuff. I had the day off and slept in a little bit, then as I was being lazy in bed, cuddling with Bella and Fat Kitty, I got a wicked Charlie Horse in both calves. The left one subsided quickly, the right one crippled me. OUCH! It hurt so bad. It was like my calf muscle just decided to explode. And I felt the effects of it for the rest of the day and it was honestly sore the next day too! 🙁
I'd had plans to run at the gym but after the Charlie Horse I decided not to. I did upper body weights instead and then 2 miles on the elliptical. Calories burned: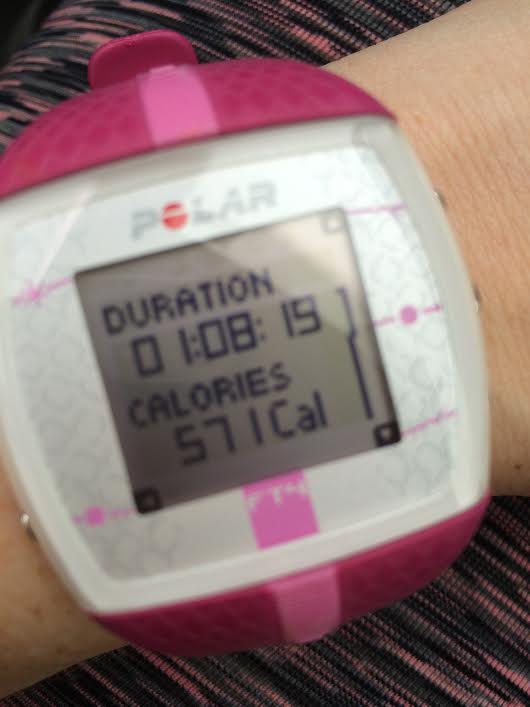 I got home, it wasn't raining and it was actually kind of sunny out, so Bella and I took a 1 mile walk to enjoy the weather. I burned another 100+ calories on that walk. Burning a lot lately, without even trying. It's so odd.
For dinner Michael and I went out on a date night. He was craving pizza (as per usual) and I was craving BBQ. Pregnant lady wins. 😀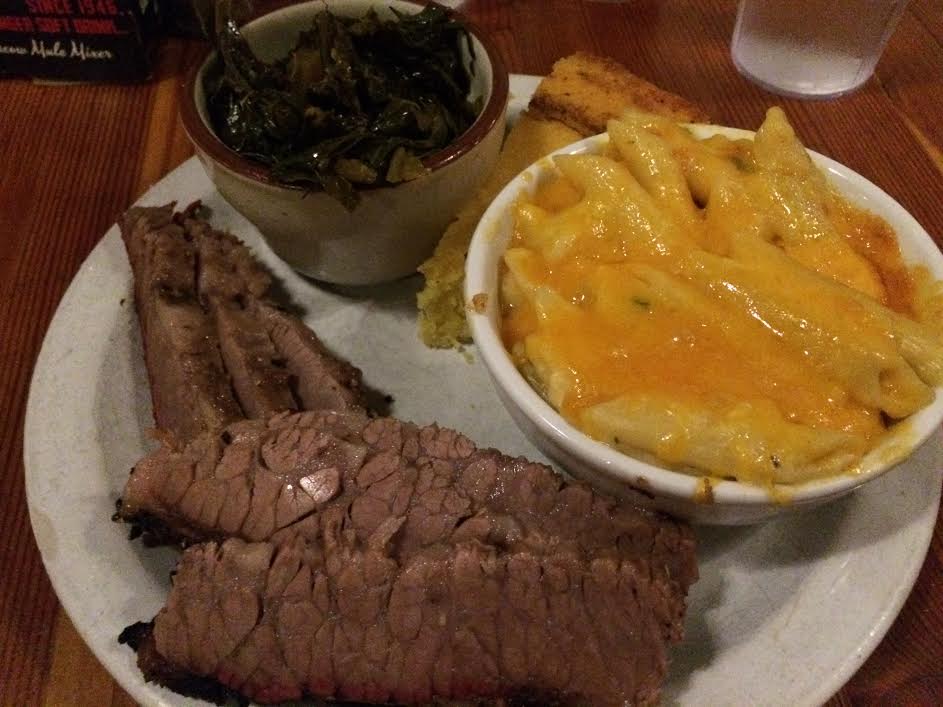 We went to Podnah's! One of my favorites. It was a packed house for a weeknight but we got a table for two right away, thankfully. I got the brisket (my favorite), cornbread and collard greens and mac n' cheese. (I like the mac n' cheese at Reverend's better, though.) Michael got the "meat" plate. LOL It was a sampler plate of the sausage, brisket, pulled pork and ribs. Everything was so good and satisfied my craving!
After dinner we headed to IKEA to check out the baby stuff. We got some essentials, of course: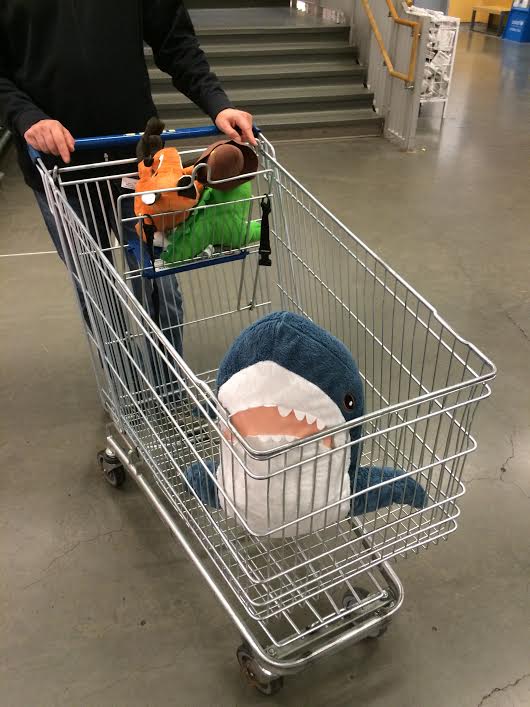 Then looked at their cribs. We both liked this one: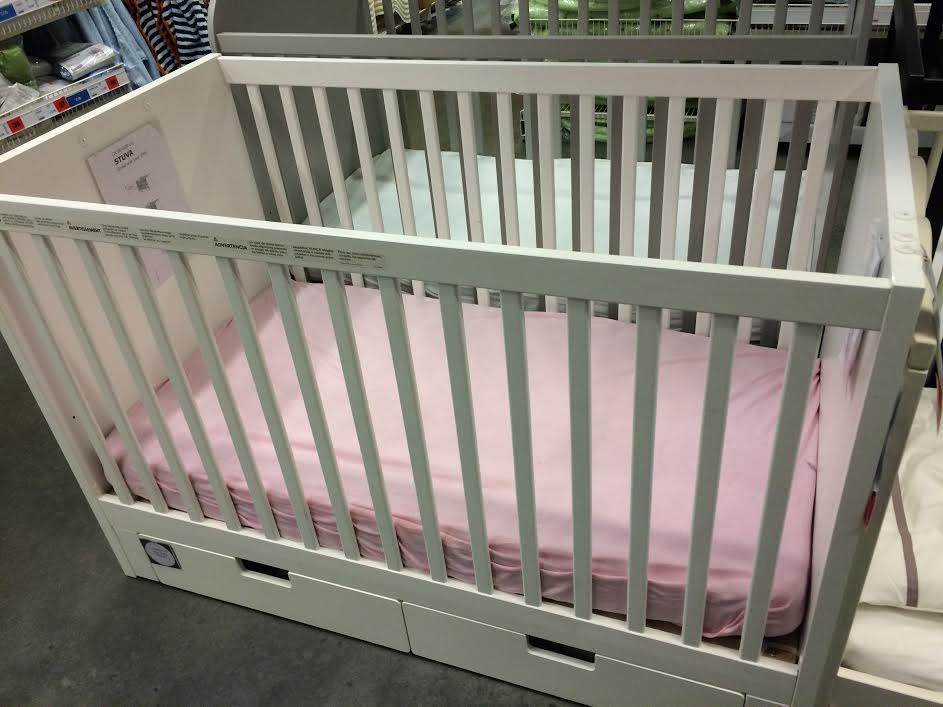 I liked the drawers on the bottom, I liked that the mattress levels were adjustable and it converted into a toddler bed, too. We're just in the looking phase right now, but we did end up buying the most important things: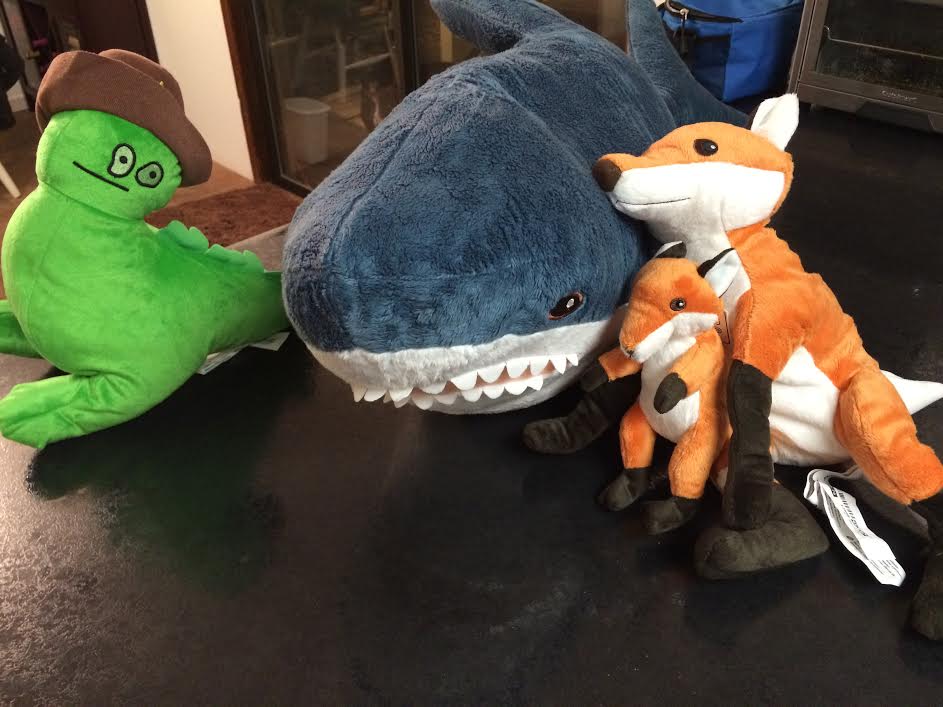 Michael recently sent me a link about how IKEA is transforming kid's art into stuffed animals for charity. It was SUCH a cute idea! The little green guy on the left was one of those creations and even though it's kind of derpy looking, it was too cute not to get! The shark was Michael's impulse buy. The little foxes are going to go nicely with our nursery theme. 🙂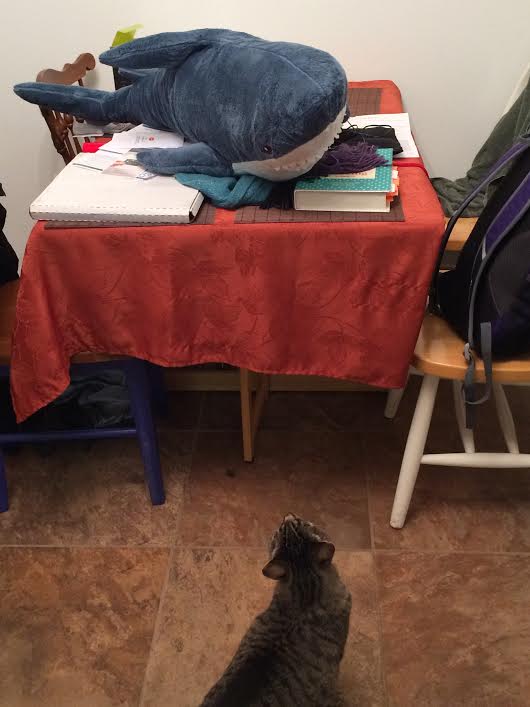 Fat Kitty was super curious AND freaked out by the shark. Haha!
The next night I tried my hand at making a new recipe I've had saved for awhile. Sadly, we haven't been much into cooking the last few months–making basic meals without trying any new recipes or doing much out of the norm. Part of that was two and a half months of me suffering from morning sickness and no appetite and just eating pasta. Part of it was being busy and tired and just making easy go-to meals (like steak and vegetables, chicken and vegetables, salmon and vegetables, you get the picture).
[amd-zlrecipe-recipe:136]
I omitted mushrooms, because I hate them. I also didn't have any carrots so I skipped that. Other than that I followed the recipe pretty closely. It was a spur of the moment attempt at the recipe and I used what I happened to have on hand.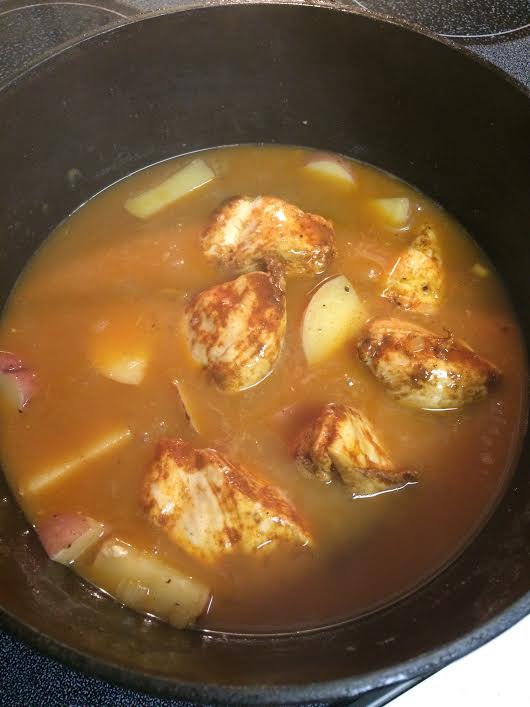 It was pretty easy to make this recipe. After simmering for about 30 minutes the sauce thickened up like a gravy. The gravy tasted really delicious and flavorful. I made some quinoa and topped with all with the chicken/potato/gravy mixture.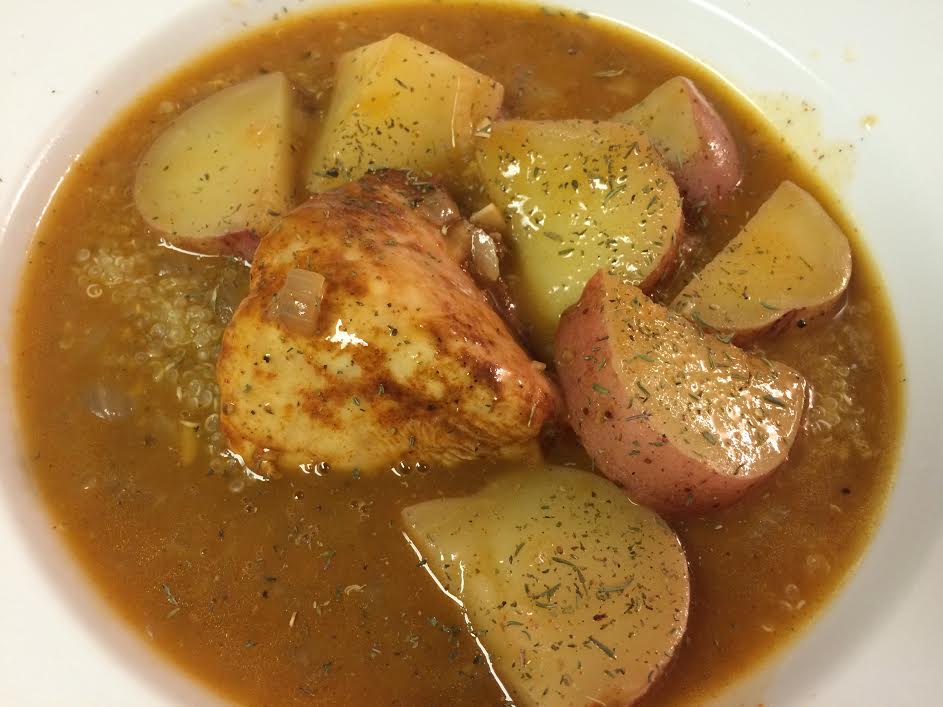 I liked the flavors a lot but Michael and I both agreed that the recipe would have been better with the carrots. Next time! I would make this again, but I'd add the carrots and use chicken thighs instead of breasts.