I've been around! Just taking a break. My parents came down to Portland to visit the weekend before Thanksgiving, which was really nice. Michael and I got to have a little time away and Logan got to spend some time with his grandparents.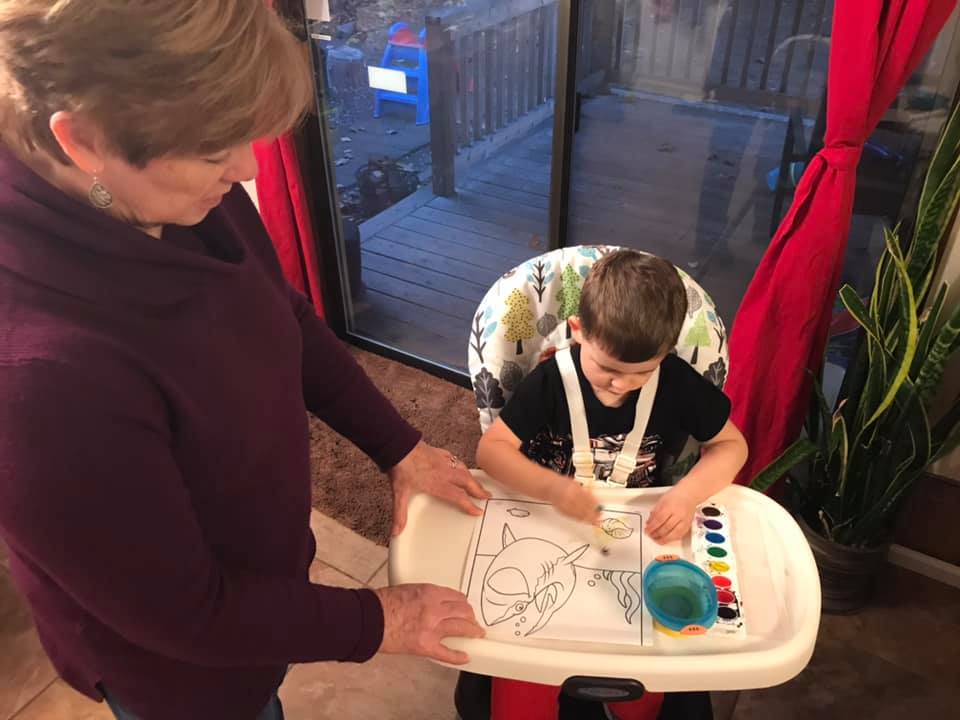 We had a nice Thanksgiving with Michael's family. His brother got the meal again from Zupan's, which was delicious, and the smoked turkey from Podnah's BBQ. It was SO GOOD! Smoked turkey is the best thing ever. 🙂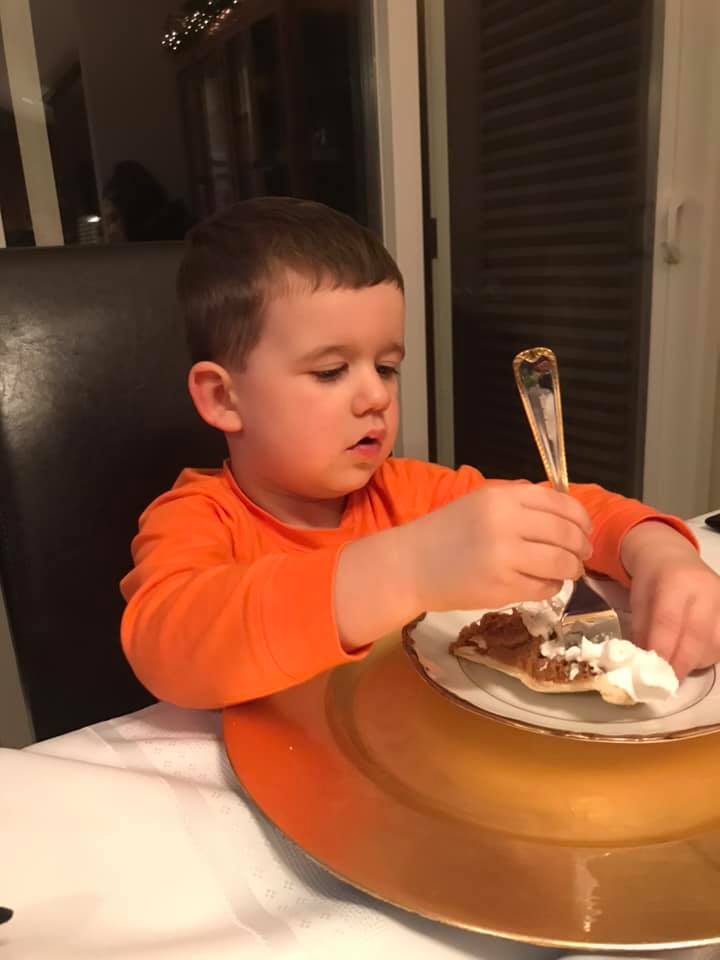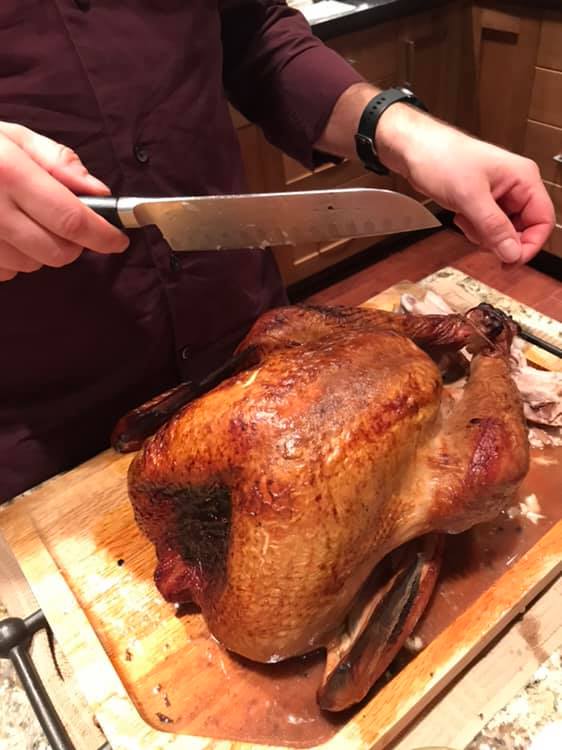 Stevie is fitting in and settling in nicely. He's found his favorite spot: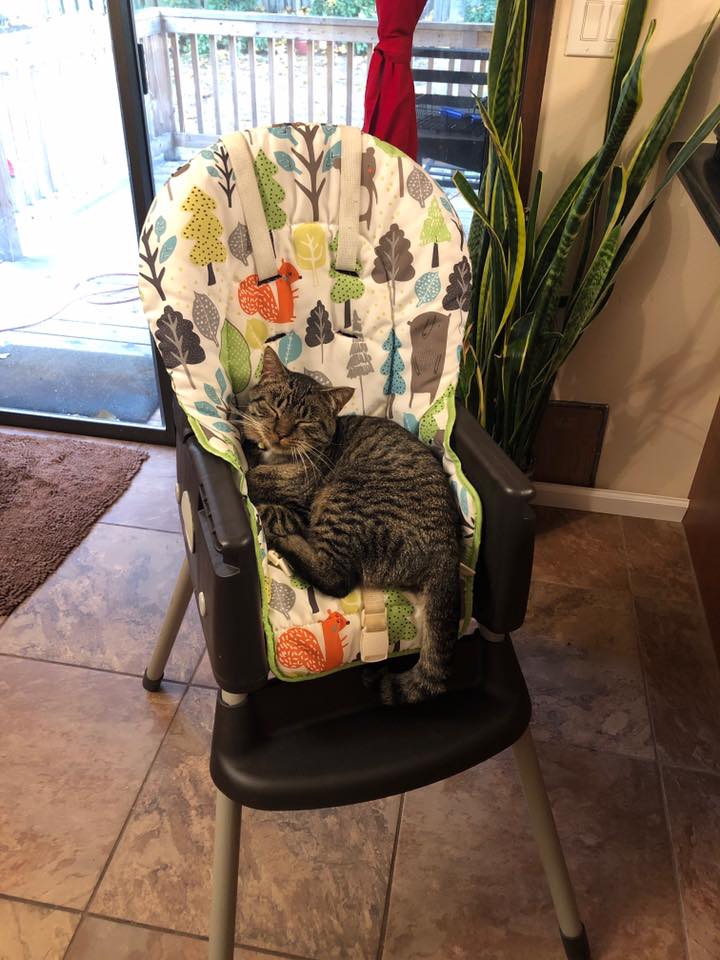 He gets along with Bella for the most part. He likes to sit with Bella and they cuddle/sleep/nap together and Stevie gives Bella kisses, which is super cute. Stevie is definitely still a kitten, though, and tries to play with Bella sometimes and Bella is like "WHAT IN THE HELL IS HAPPENING". There have been a few times I've had to separate them to keep anything from happening. Nothing bad, just erring on the side of caution. Maya hasn't quite adjusted to the new kitty yet, which I knew would take a long time (if ever).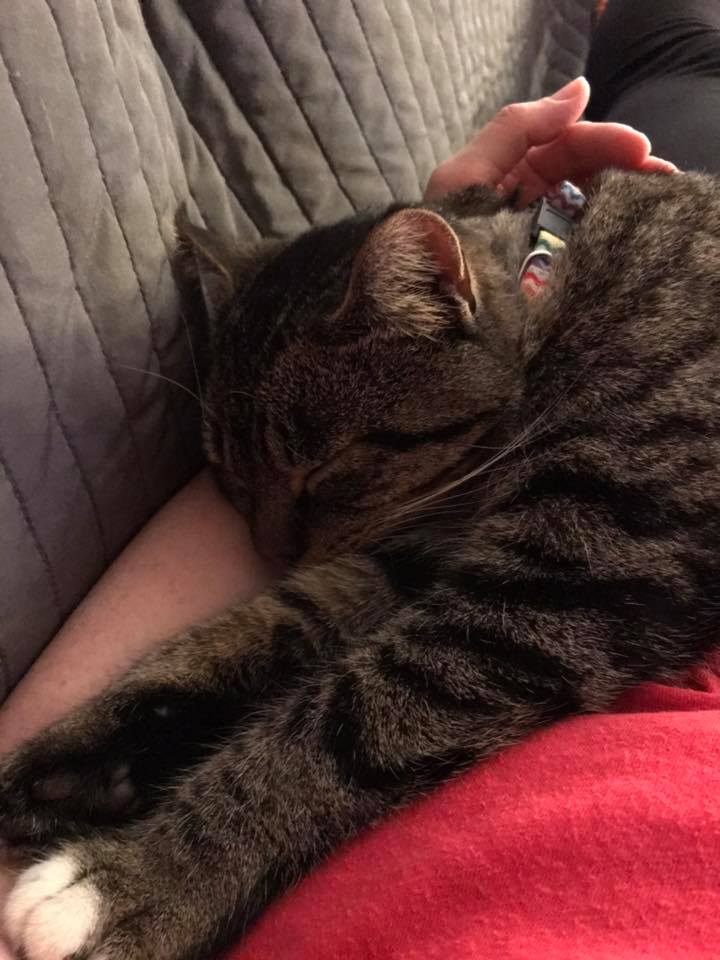 Stevie is adorable and cute and cuddly. He wants to be with his people at all times. Which is sometimes annoying–especially when he trips us up because he's under our feet. 😉 Kittens!!
Now for me: A few months ago I had a CT scan on my sinuses because I've had so many sinus infections. I met with the ENT doctor/surgeon to go over the results. I may or may not be having sinus surgery. I haven't decided yet.
Basically, I have a deviated septum: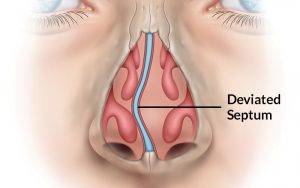 Which is a birth defect. I don't think I ever had a broken nose to cause it. In addition, I have an issue with my left sinus. This is not a photo of my CT scan, but I wanted to give you an idea:

So the sinus is the black open area where there is air. My right sinus is open and "black" like the above picture. The left sinus is completely gray. So if I do have sinus surgery it would be to fix the deviated septum and to open up the turbinate/sinus area. That would fix my sinus issues and I'd hopefully stop having sinus infections SO MUCH.
The idea of sinus surgery sounds scary and awful, so I'm not sure yet if I want to do it. The doctor claims the recovery isn't THAT bad…about a week or two of being uncomfortable and not being able to breathe out of your nose and then I should be ok. 4 weeks of no heavy physical activity/swimming. I just don't know. I mean my day to day life isn't miserable. Not right now. I just hate that every cold I get turns into a sinus infection. Time will tell.
In other medical news: I have plantar fascitiis. I was having some Achilles and heel pain, that felt like a bruise, on and off for a few months and saw my doctor last week and got the diagnosis. It was a super bummer. I know that PF is a painful, chronic issue that is often hard to get rid of so I was kind of disappointed to hear that. She suggested inserts.
I got inserts for my shoes specifically for plantar fascitiis. I felt IMMEDIATE relief for my feet. It was like magic. Except, within a few days I started having back pain. What the hell?! Seriously, I felt like the Princess and the Pea. One tiny thing threw off my ENTIRE BODY.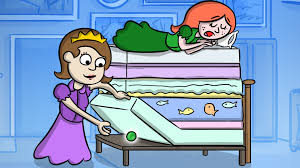 I talked to my doctor and she said to ease into using the inserts, just a few hours a day to get used to them. Ok….So that is not fun right now. It really feels like my whole body is broken right now!
So that's what's going on right now.
QUESTION: Have you had sinus surgery? How did it go?