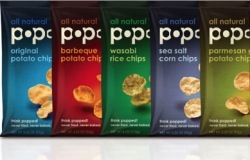 And the lucky winner is….
CHRISTI! Please email me asap at 110pounds at gmail.com with your full name and mailing address!
Now…onto dinner!

Dinner last night was created to satisfy a craving. I was craving salad and something spicy.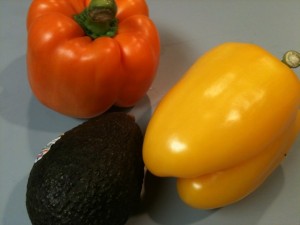 When I make salads, I tend to throw everything into them. This time: yellow and orange peppers and lots of other veggies.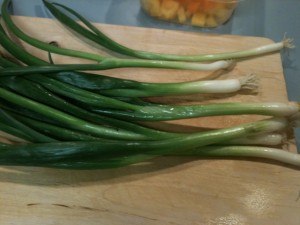 I cried as I chopped the green onions. Who knew they were just like regular onions in that regard?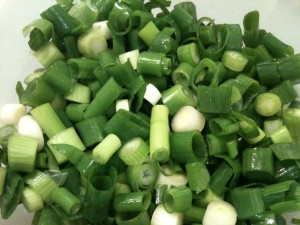 The prep time to chop everything was about 15 minutes or so.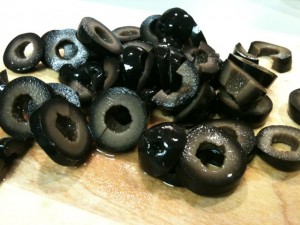 Going with the southwest theme, I included black beans and canned corn.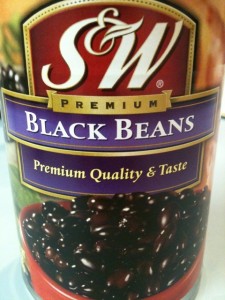 I mixed them both together in one pot.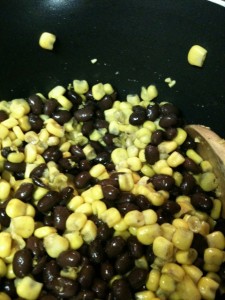 While the black beans and corn heated (Michael add cumin to the mix), I prepped the salad.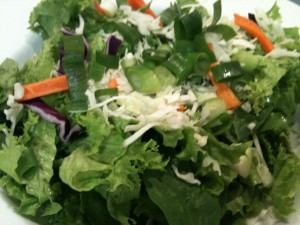 My salad was a mixture of green leaf lettuce, baby spinach and coleslaw.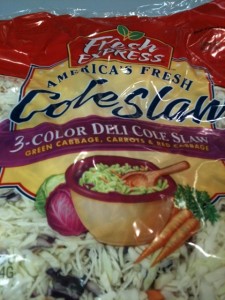 The coleslaw adds some crunchiness to the salad. I topped the salad with chopped peppers and sliced grape tomatoes.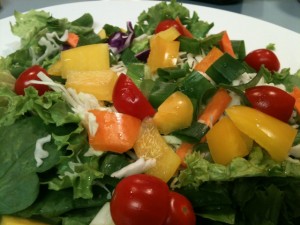 Then I added cubed avocado, chopped olives and chopped green onion.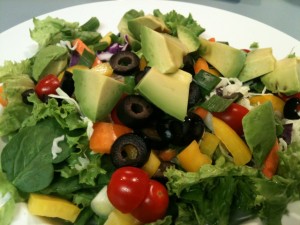 Next, I poured some of the black beans and corn on the salad.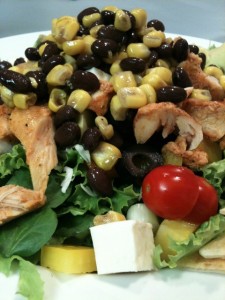 Michael cut up the last of our Mexican cheese. I think I like it better crumbled instead of in cubes. I didn't eat much of the cheese. Since I was feeling lazy last night, I picked up Southwest Chicken already prepared.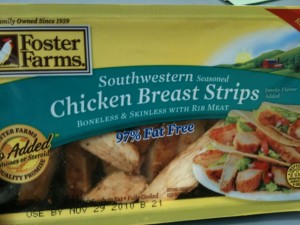 The chicken was actually really tasty. It was spicy and flavorful and only 110 calories a serving. There were two servings in the package; I used 1 1/2 servings for the salads.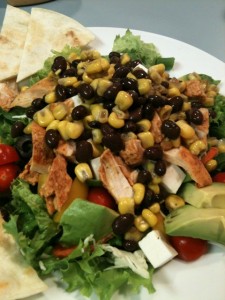 Michael cooked some small flour tortillas in the skillet to have with the salad.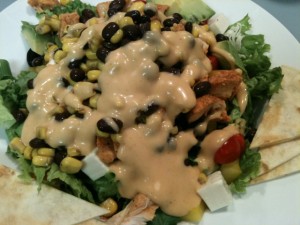 I used a Lite Southwest Ranch salad dressing on mine then mixed it all together. Michael made a vinaigrette.
Dinner was delicious. Even though it was just a salad, it was filling too. I think all the veggies I added filled me up (and the black beans). Michael and I both agreed that we love big salads as entrees and want to do them more often.
Jen from She's a Fit Chick picked me as a winner for her last giveaway. I was happy to find the box of Sokenbicha Tea when I got home!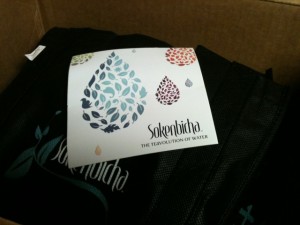 A bunch of bottles of different flavors to try plus a reusable grocery bag. Excellent!
I tried one of the flavors with breakfast this morning. It was pretty good. No added sugar, not sweet. Perfect!
QUESTION: What's your favorite salad creation?