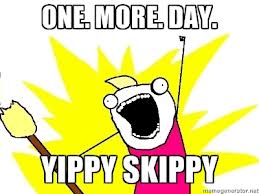 I have news!! Good news!!
A little while ago I mentioned that I had an interview for a promotional position within my company and had gotten "the job." I use quotation marks because there wasn't quite a job yet. There were three (potential) openings for my new position but because of bureaucracy, budgets, and just general slow moving processes I knew it would be awhile before anything came to fruition. In fact, two of the positions were essentially being created from scratch–brand new positions with no processes, no guides, nothing.
Well I heard through the grapevine last week that the wait might be over. A few days later I was officially offered the position! It's the same type of position was doing last year temporarily for 6 months.
It's a promotion and a different title. I won't be a Lead anymore, which means no more "people drama," which will be nice. I will be working with clients one on one and doing a lot of paper work.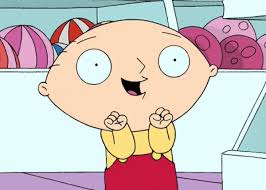 My new position will include a lot of client contact. I will be helping a vulnerable population sign up for health care and schedule them for drug/alcohol/mental health evaluations. It's a good opportunity to learn new things and I'm really excited to start.
Today is my second day in my new job. The nice part is that I'm in the same unit I was in before, my boss is the same (whom I love), and I get to work with the same people I've worked with for 6 years. It's also nice that I already know a lot of the ins and outs of this unit so that makes training much easier. None of this is completely foreign or new to me.
So that's my news!