We had some snow last week! And lucked out having some extra time off from work because of the snow. So that was nice. Bella LOVES the snow. Logan likes it but is a little more cautious. He's not quite sure what to make of it. LOL
The first photo was the night before (last Tuesday) when the snow first started) and the other one was the next morning!
Even though it was nice to get some nice winter wonderland for a bit, I am kind of ready for spring.
So this recipe popped up in my Feedly list somehow and I wanted to try it. It says it's "Paleo, Low Carb and Whole30". I liked that it was a low carb meal made with stuff we usually already have on hand in the house. And what better night to do it then a cold, snowy, icy night when we don't have a ton of time to cook?
[amd-zlrecipe-recipe:157]
This would be a good recipe to do on a work night when you don't have a ton of time. It's even easier if you can get the prep done earlier.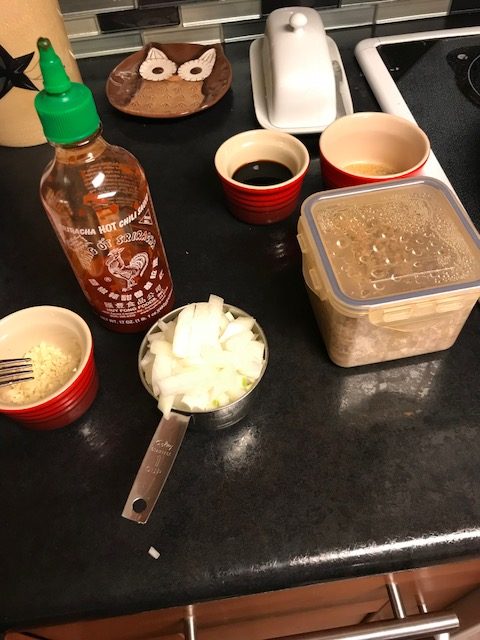 I gave Logan a bath and got him ready for bed while Michael made dinner. He toasted the sesame seeds, which was a nice addition. The only thing we didn't have for the recipe was the green onion. I'm sure it would have been better with it, but the recipe was still good omitting it.
I'd gotten a bag of coleslaw mix so that made it even easier–just throw the bag in the skillet!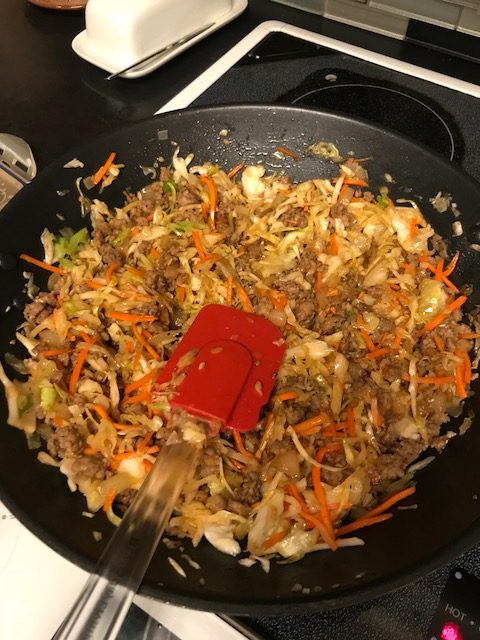 We both liked the dinner. I think it would have been better with something crunchy on top–like maybe some crunchy Chinese noodles as a garnish? Other than that, dinner was great! I loved that it was low carb and low in calories.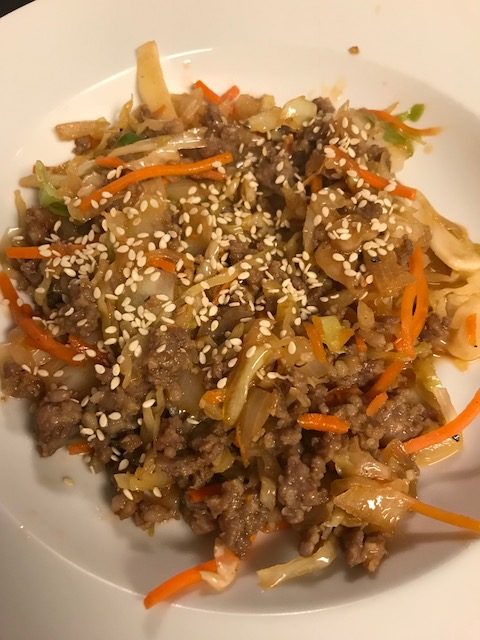 YUM!
QUESTION: What's your favorite super fast work night recipe for dinner?