My fiance is the best cook! I think it helps that it's something that he enjoys doing and it shows because the food he makes is so delicious! My friend Star came over for dinner on Saturday night and Michael made one of his specialities–fish and chips! We don't have this dish often and it's usually only with Star because it's her favorite meal that Michael makes. She's a vegan and makes an exception because she loves his fish and chips. 🙂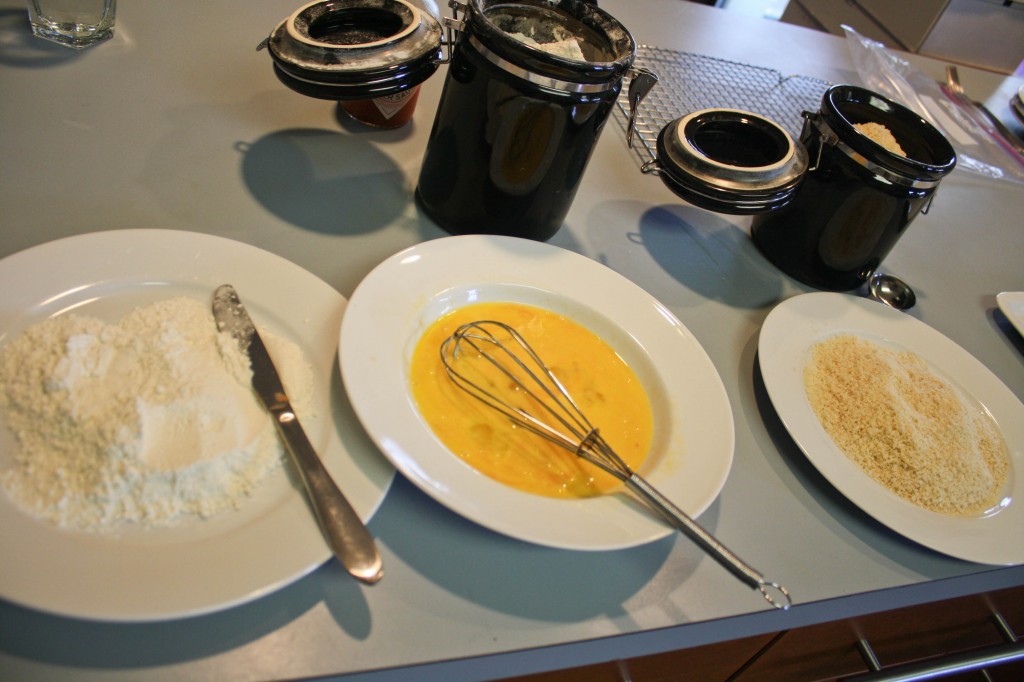 Usually he uses tilapia or basa fish for this but he picked up some delicious cod from Costco and I think I might like the cod better. It was a sturdier fish and didn't fall apart as easily as tilapia has in the past. Michael also adds some Tabasco to the egg mixture–I think that's his secret ingredient.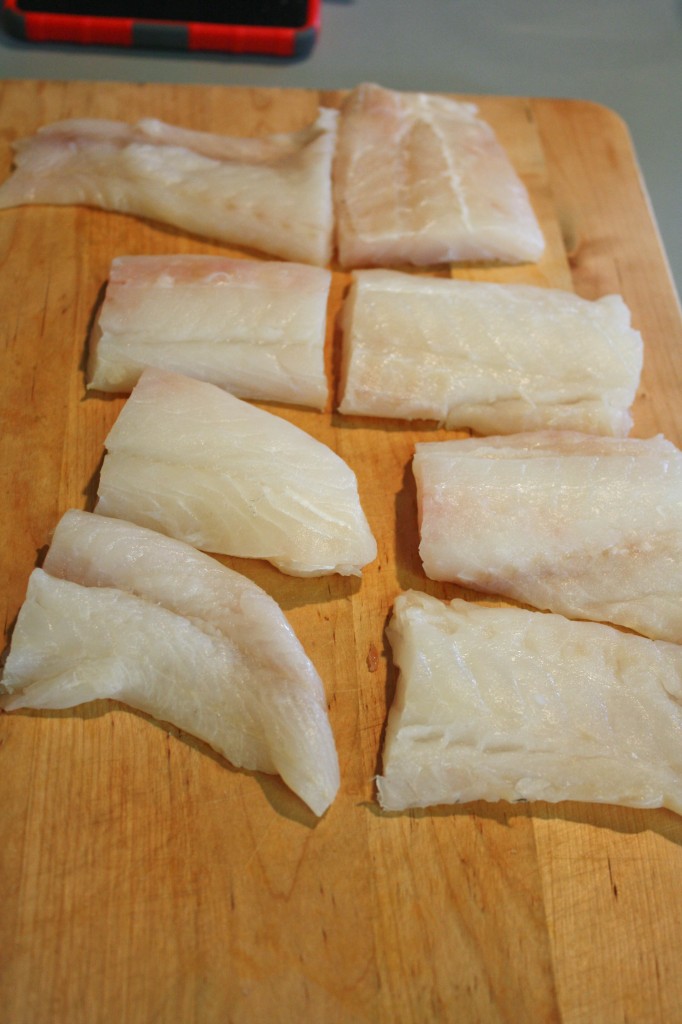 There was enough fish left over that I froze some for another night. While Michael was prepping the fish, I baked a yam to be our "chips." I sprayed the slices with coconut oil, added some salt and pepper, some of the Cotsco seasoning and I also sprinkle some cinnamon on a few of them as an experiment (which worked out well!). The yam "chips" were so freakin' good we ate them while Michael was cooking the fish. 🙂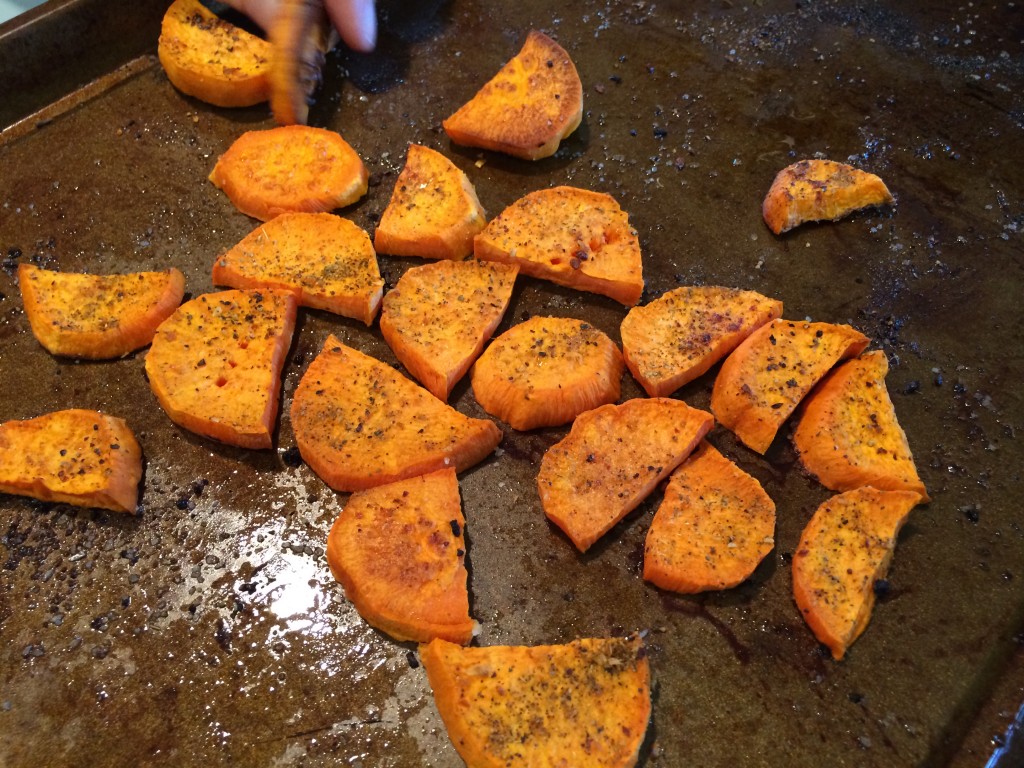 So yeah, the fish and chips were kind of minus the chips. I opened a bottle of Chateau Ste Michelle Dry Reisling (the first white wine I learned to love and the wine from our first date–AND from the night that Michael proposed).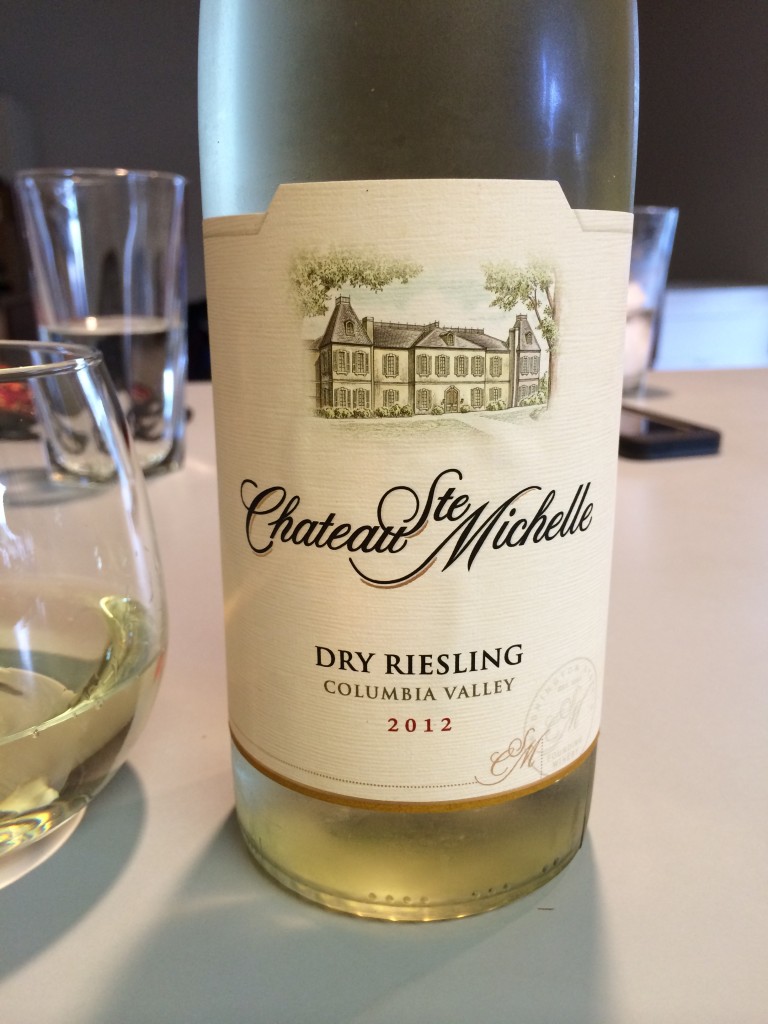 Dinner was served. The three of us relaxed and ate the delicious feast and discussed our wedding. Star is going to be officiating the ceremony and we discussed some different ideas. We're in the beginning stages of planning it and I think Michael and I are on the same page in terms of wanting Star to do most of the talking and we just say "I Do"!!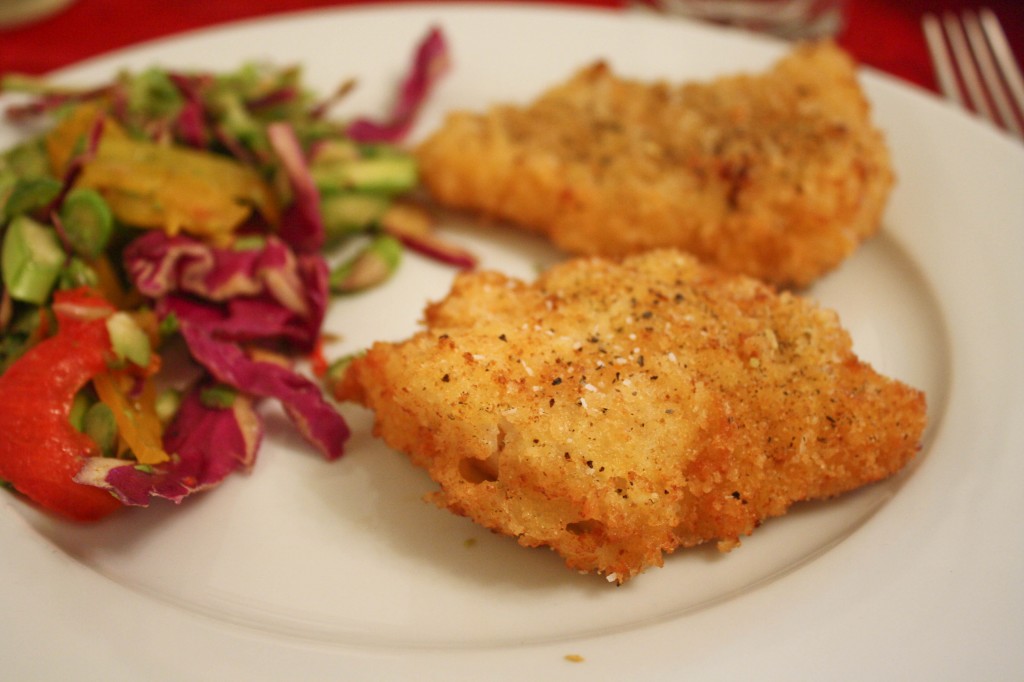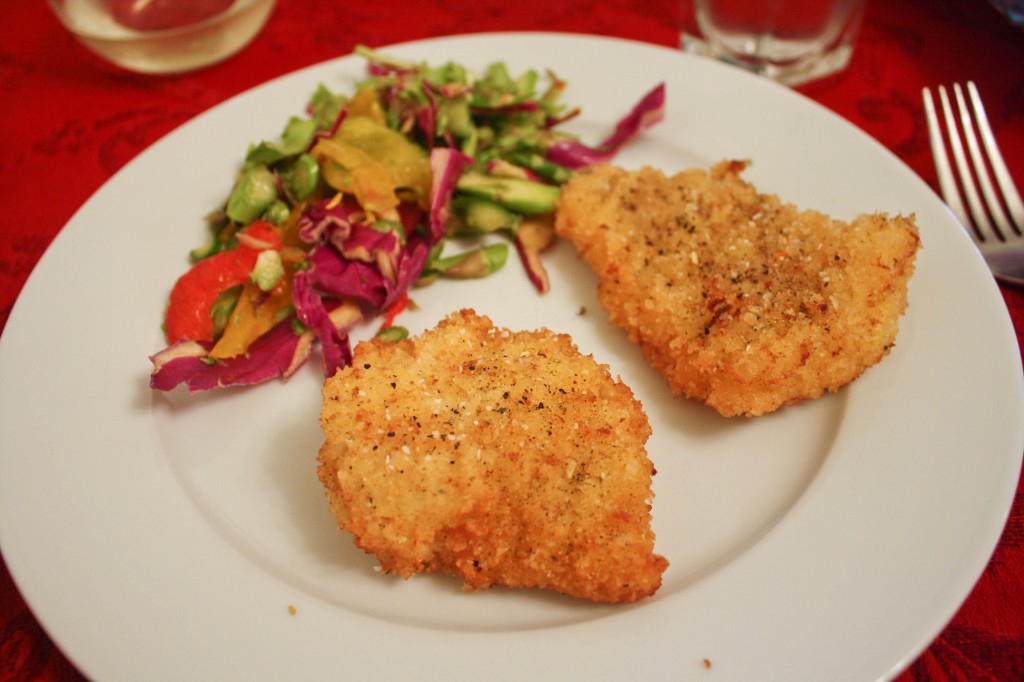 Star brought a raw salad from New Seasons Market–it was asparagus, cabbage and various kinds of peppers. We were all excited to try it because it sounded great but sadly it wasn't very good. There was very little to no dressing on it and it was kind of bitter. A big disappointment. Oh well, that just meant more room for dessert: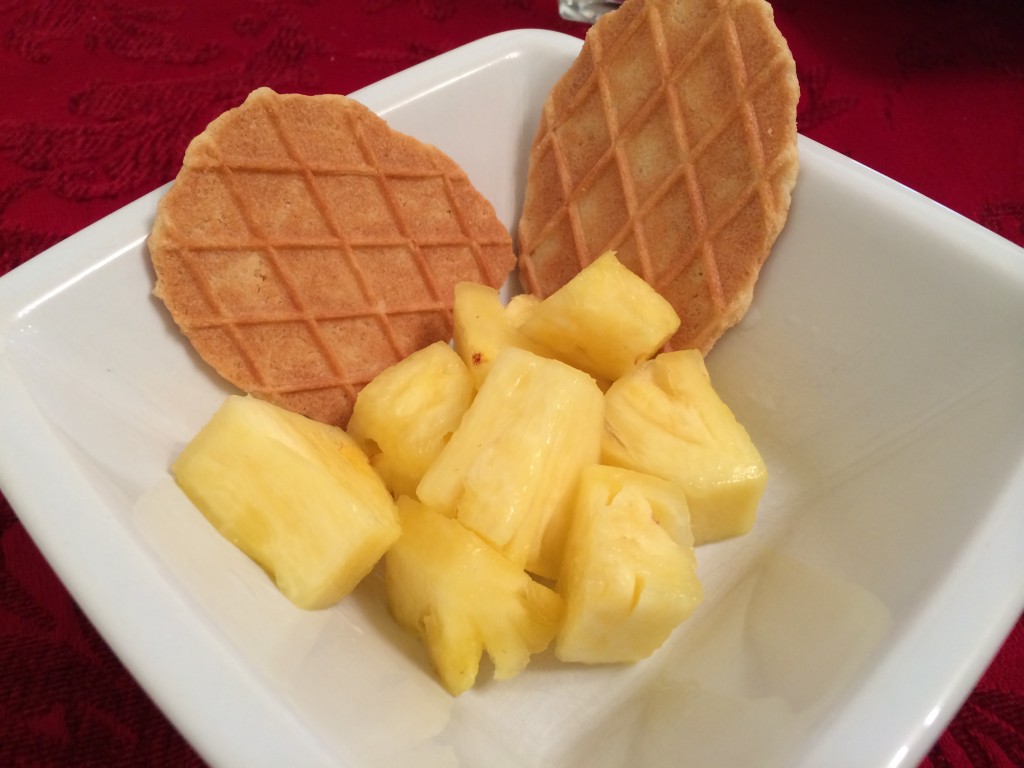 Star brought fresh pineapple for dessert (which I love) and I added a treat that I found at the grocery store earlier that day. They are like waffle cones but made into crackers. They tasted just like a waffle cone–slightly sweet but not too sweet. They were really addicting. If you see these in your grocery store, give them a try. 3 crackers were a serving and it was 140 calories, so not bad at all.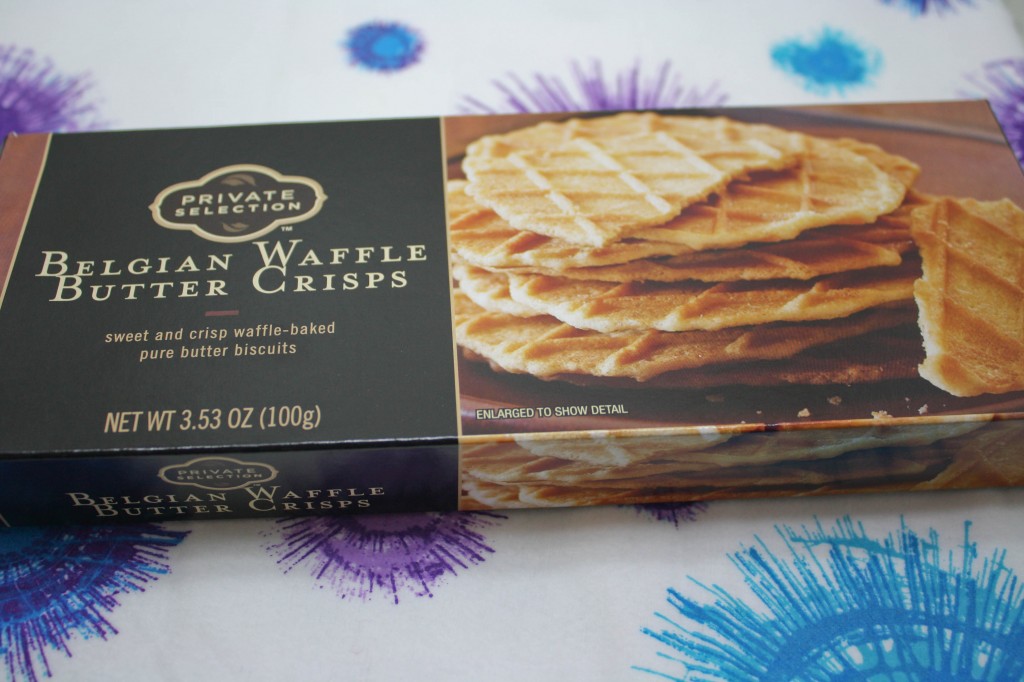 Even though most of the foods I ate on Saturday were healthy, I did overdo it a little at dinner. I was really hungry and it was like my morning workout session (weights and couch 2 5k) had finally caught up to me. I guess the green salad and leftover baked chicken with pesto for lunch wasn't enough food. It felt like it at the time and then….crash! I'm still working on figuring out my hunger cues. Sometimes it feels like I am 100-% aware and other times it feels like it blindsides me.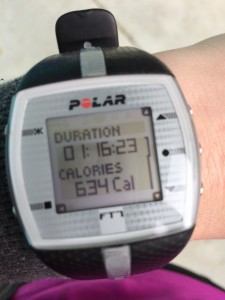 It had been a rainy, stormy, windy, gross day with only a few breaks with blue skies and even a rainbow. Star and I saw the rainbow when we took Bella for a walk before dinner and then later when we planted some flowers that she had brought over. Then the rain returned in full force. So much so that all I could hear was the sound of the gutters overflowing. Our yard is a swamp. 🙁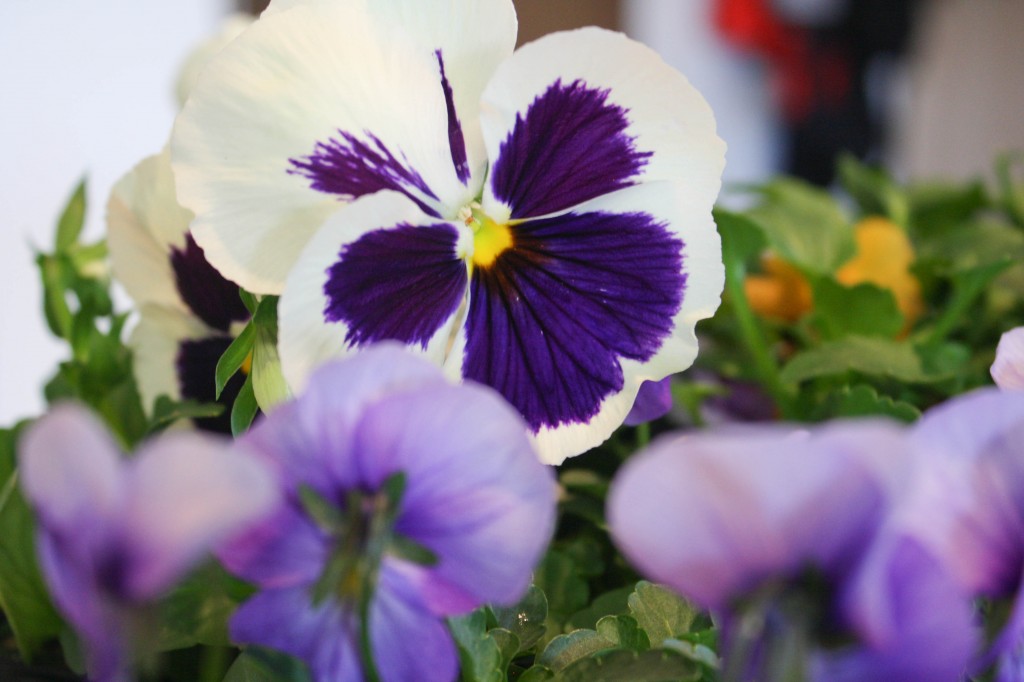 I know that April Showers Bring May Flowers and all that crap but, dang, I am sick of the rain! I want some sunshine and dry weather!