I remember spending the night at a friend's house in high school, I'll call her Brenda. It was a slumber party and there was tons of junk food in her house. My house never had junk food. My parents were food freaks–everything was low-fat, non-fat, no-flavor food that tasted like cardboard (I mean really, who wants to eat plain popcorn with no butter, flavor or salt? Yuck.).
Brenda brought out a tub of sour cream (*REAL sour cream) and Ruffles potato chips and everyone dove in.

I'd never had real sour cream. Ever. Only non-fat products were allowed in the house. I wasn't even a real fan of sour cream (oh how times have changed) but tasting the real sour cream full of fat and calories was like magic in my mouth. I was hooked. I wanted to eat it all the time.
That began the love affair of sour cream that has never left my life. I'm okay with that. Now? I eat light sour cream.
Another memory that popped into my head was about breakfast….er, sort of. My best friend in elementary school lived with her sister and mom in a house that had no rules. They could eat and do whatever they wanted. If they wanted soda and potato chips for dinner? Sure, that's ok. I remember spending a lot of time at her house. She introduced me to a combination of food that just sounds vile now as an adult.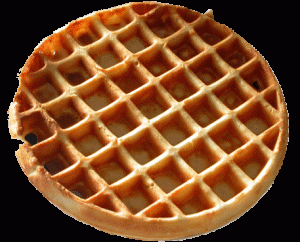 This friend, I'll call her Rebecca, toasted an Eggo Waffle and then smeared thick chocolate cake frosting on the waffle.

Oh my god. SUGAR OVERDOSE. No wonder I was on the path towards diabetes.
It's funny how certain memories pop into your head. And it's even funnier how your opinions change over time. 7 years ago? I probably wouldn't have thought twice about those childhood memories. Now? I cringe at what I was doing to my body. Gross.
What a long way I've come.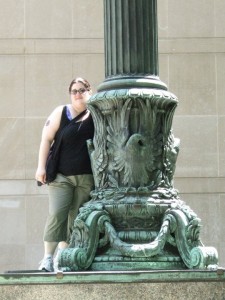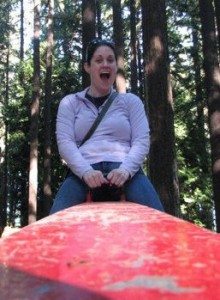 QUESTION: What is a food memory you have, both negative and positive ones?