I fully admit that I am accident prone and kind of clumsy.
I've never used the mandoline that came with the salad spinner Michael's mom got me for Christmas one year. It just seemed like a bad idea. Especially for me. But last weekend I decided that I wanted to try my hand at pickling some radishes (because I love pickled things and I recently discovered that I quite enjoy radishes so why not?).
I asked Michael if he wanted to help me with the Mandoline or take me to the ER. Either way, he needed to be aware and on hand. 🙂 He said "didn't it come with a widget?" I had no idea so we poked around and found a widget. He experimented and low and behold it was for the mandoline! YAY! I feel excited that we discovered I CAN use the mandoline with the widget thingy and I don't have to worry about slicing off my hand.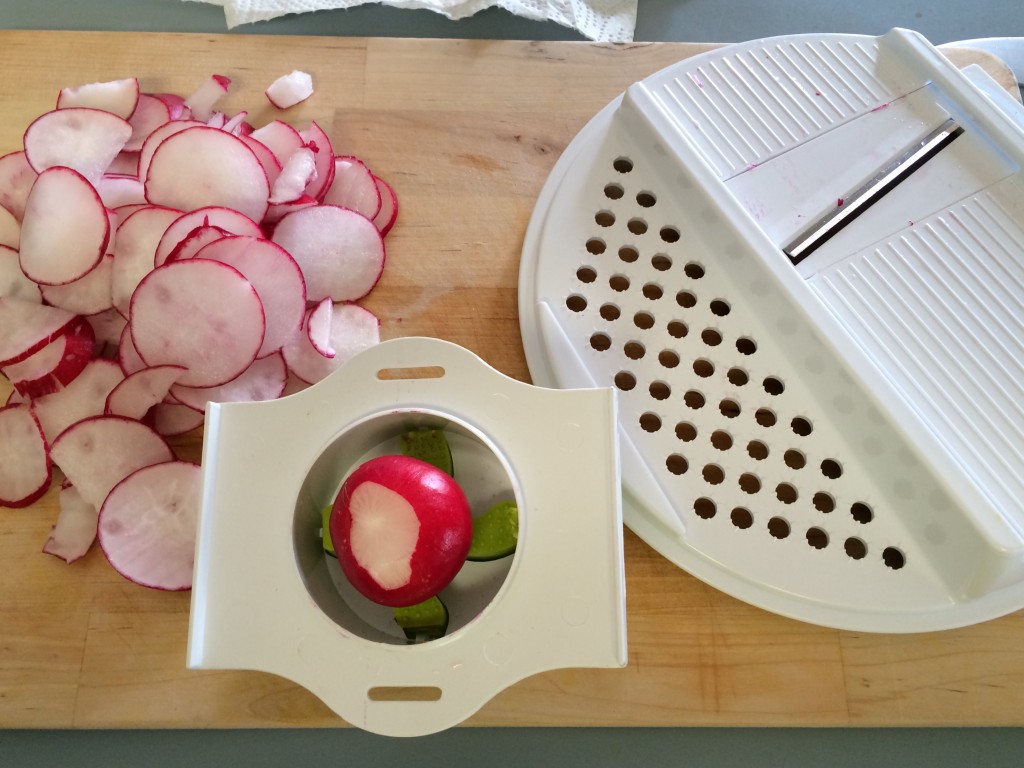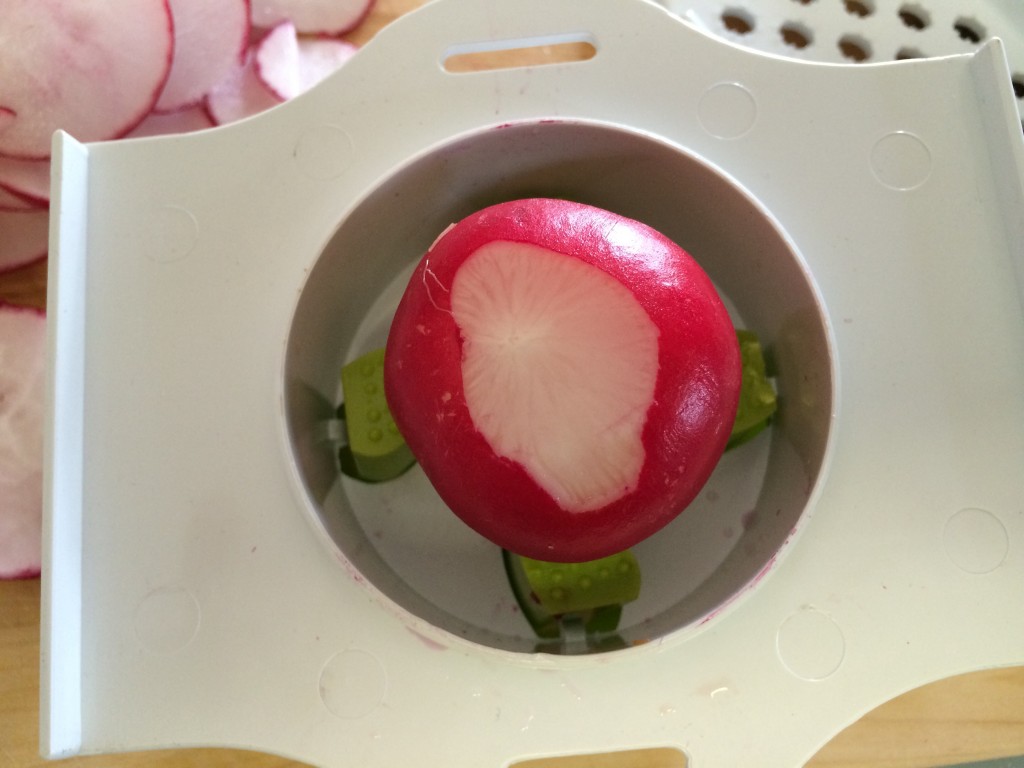 You stick the radish on the prongs and then slide it down the mandoline and your fingers are all intact afterward. Brilliant. I've often wondered why they didn't come with like metal gloves or something because seriously, these babies are dangerous weapons!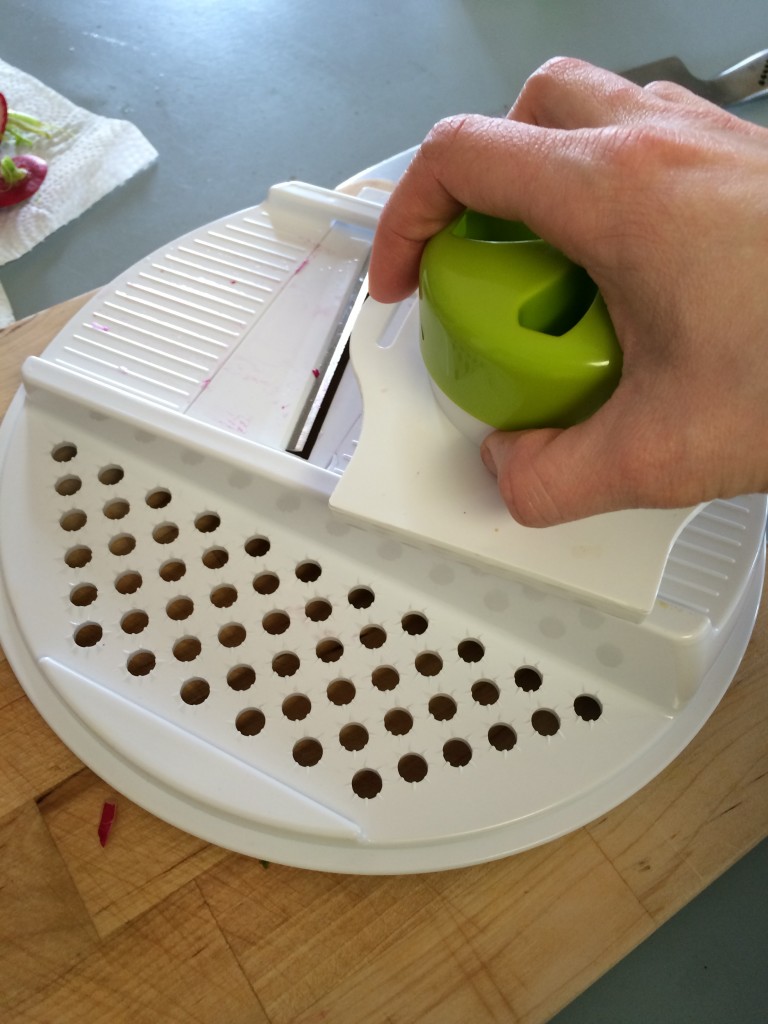 Tada! Sliced radishes ready for pickling and no fingers were lost in the making of it. I sliced up the bunch and some cuts were less attractive than others but it got the job done and I'm really excited to use this thing for other veggies! Here is the recipe I used:
[amd-zlrecipe-recipe:132]
It seemed simple enough and I had everything on hand, except honey, but it said you could use syrup instead.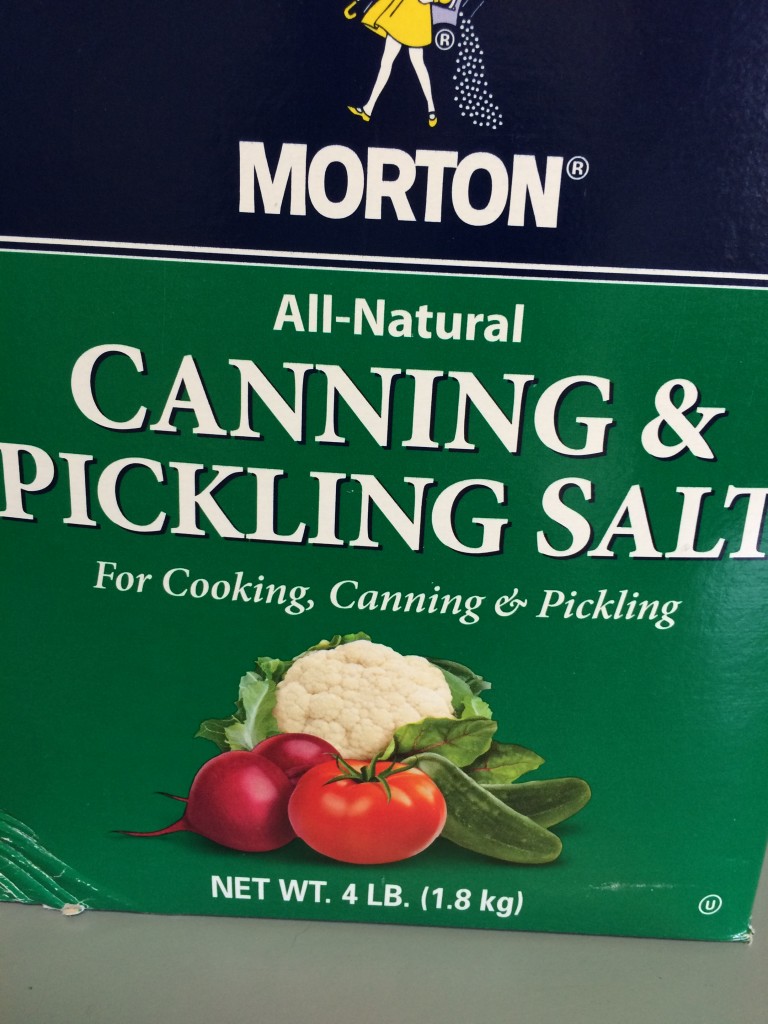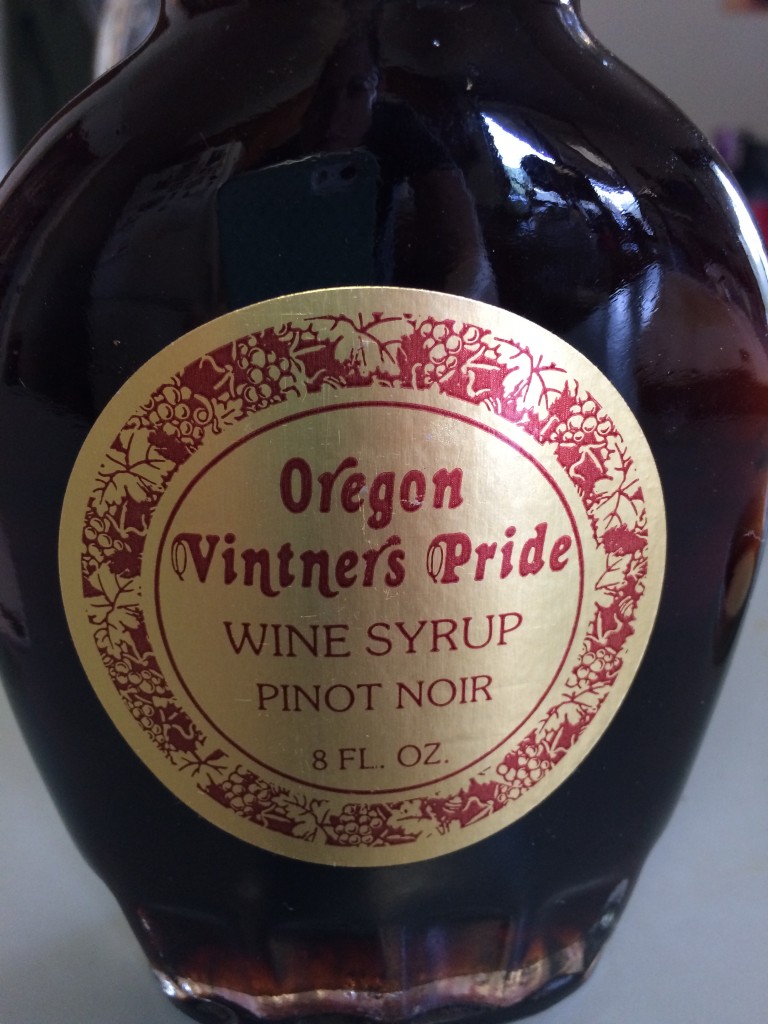 I added the red pepper flakes and some of the peppercorns. I also sliced up about four cloves of garlic and added that to the radish mixture in the jar. I followed the instructions and boiled the water, vinegar, salt and syrup. I ran the jar under hot water then put the radishes, garlic, red pepper flakes and peppercorns inside, mixed it up a little and then poured the liquid in the jar. I mixed that up, sealed it and put it in the fridge. Unfortunately it takes a few days for the radishes to pickle and be ready to sample but I'm confident that they will be good!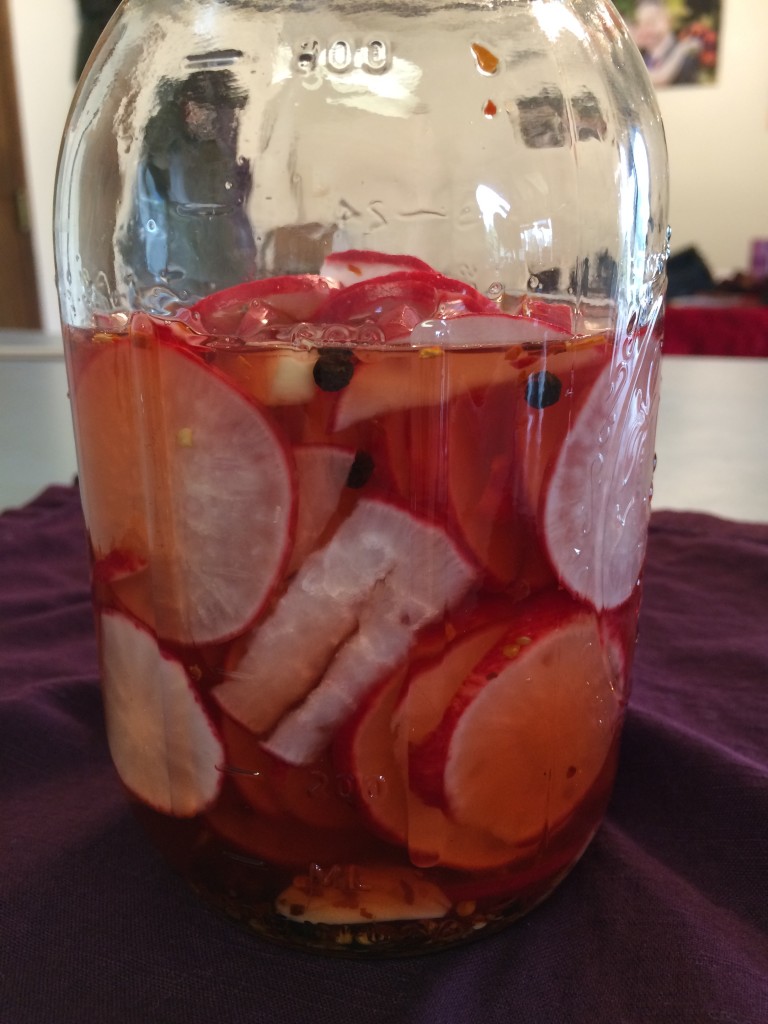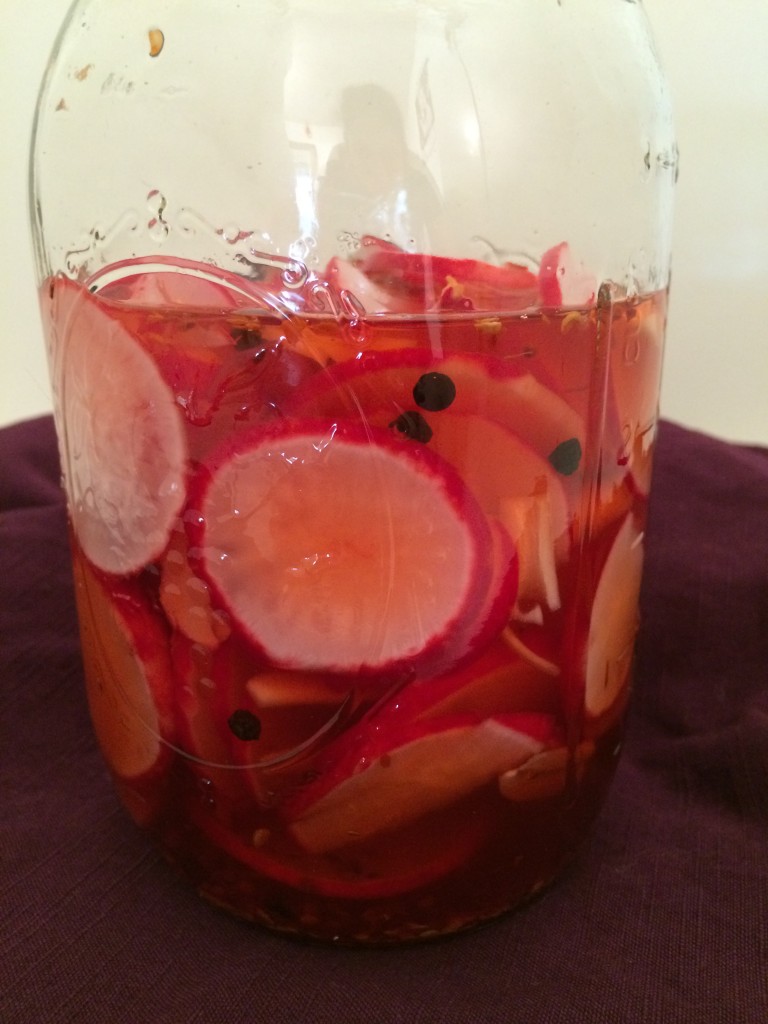 I waited about 6 days and then gave them a try. They were perfectly pickled! And SPICY!!! Super spicy. I loved it! I had some with dinner, which didn't really go together but who cares. Pork chops with brussels sprouts cooked with bacon and onions, and the pickled radishes on the side.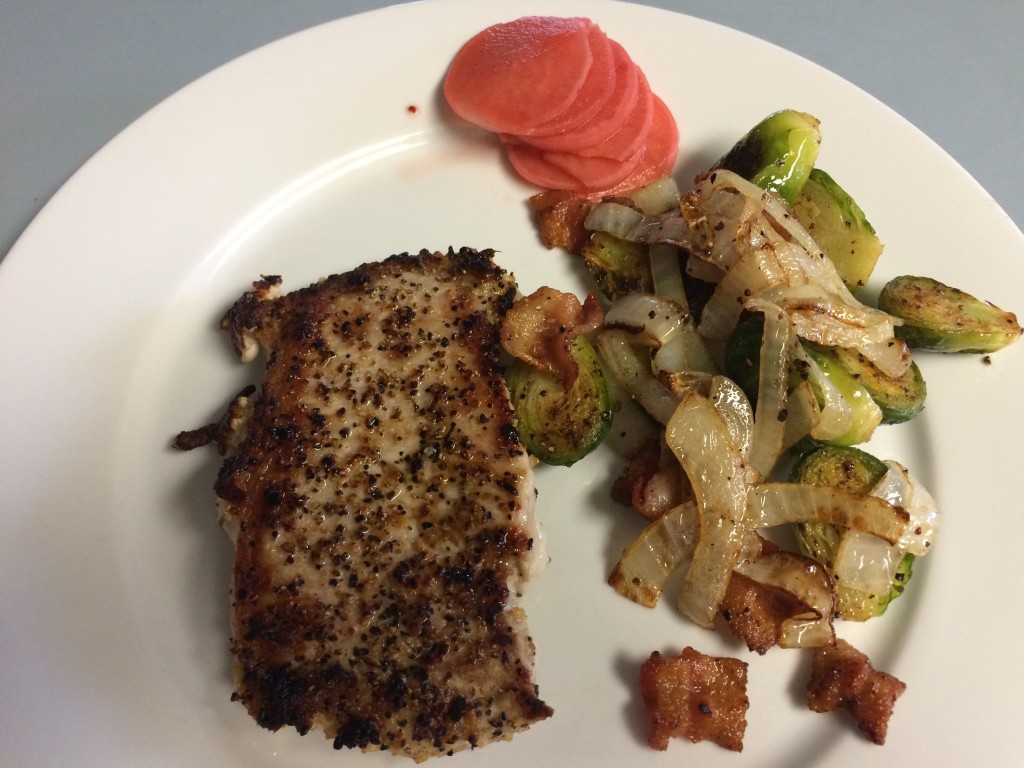 They were crisp and crunchy and like I said, very very spicy. I will probably eat this jar pretty quickly. 🙂 I need to make some more!