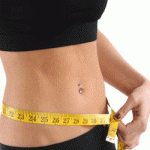 Goal Weight. It's such a loaded phrase. What is Goal Weight?
Well for two years, goal weight for me was 150 pounds. It was a reasonable number I thought I could achieve.
Focusing on a number for a long time changes your focus. It's easy to get obsessed in that number. It's also easy to put impossible expectations on yourself….which then lead to disappointment and frustration.
Something else that happens with "Goal Weight" mentality is that once you GET to Goal Weight….The Goal Changes.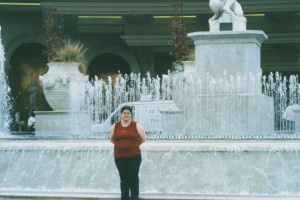 The Goal Changes
I reached 150 pounds over 2 years ago and decided I could lose "just a few more." That Just A Few More thinking never really stops. I got down to 143 pounds and thought…
"If only I can just make it to 140! A nice round number…"
Then the Goal Changes and 140 is now the goal. Yet, it's been elusive and unattainable thus far. So my brain changed and suddenly I thought I was "not good enough" because I hadn't reached that goal.
Really?
I've surpassed Goal Weight. 150 was my goal. I'm under that. That should be Good Enough.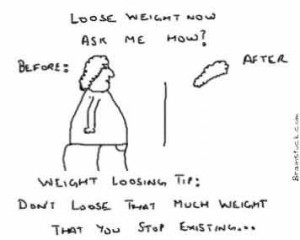 Monday I posted about my less than stellar weigh-in. Here are the stats (2 pounds less today than Monday ironically):
October:                   November: CHANGE:
Weight: 145.2            Weight: 146.5 +1.3
Waist: 33.5                  Waist: 32           -1.5
Hips: 36                        Hips: 35.5          -.5
Thighs: 20                   Thighs: 18           -2
Biceps: 11.5                 Biceps: 11           -.5
I'm not disatisfied with the results this morning. This is my official November Weigh In. Even though the scale didn't show a smaller number I see a change in the measurements. I noticed clothes being looser, skin being toner, muscles in my arms.
I need to work on changing my Goal Weight Mentality. Carbzilla mentioned that instead of a "Goal Weight" she has a range. I like that idea. A healthy range of acceptable weight. Fluctuation within the range is okay. It's not the end of the world.
The key to weight loss maintance is: Don't stop doing the things that helped you take the weight off in the first place. My intention was to never STOP what I was doing (healthy eating, exercise) once I reached goal weight. It's not like I lost 100 pounds and then started eating a whole pizza by myself. I changed my lifestyle; I changed my whole life. This plan is here to stay.
The trick NOW is to figure out what maintenance mode will be. This is definitely uncharted territory. But like Carbzilla said, a healthy range is optimal. It's about maintaining within that range, being less focused on the number, and striving to accomplish OTHER goals (besides weight loss).
QUESTION: Is your Goal Weight elusive? Has it changed? Are you in maintenance mode?