How to Lose Weight – Week Two Check In
How was this week? This week's challenges may have been more difficult.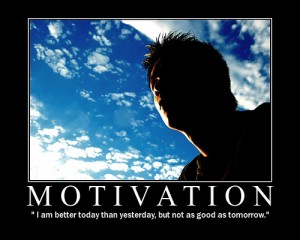 Getting rid of the all the junk food in the house was probably the hardest part of this week's checklist. I for one hate wasting food. I don't know why it drives me nuts to throw food away, or waste money, but it really does. Hopefully you were able to get over that hurdle and get the temptations out of your house.
You can read Week One to catch up. Here's a quick recap:
Step One – Measure Your Body and Weigh In
Step Two – Count Your Calories
Step Three – Get a Journal
Step Four – Set a Goal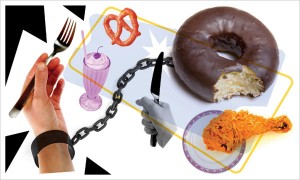 This week we did a few crucial things:
Step One – Remove All Junk Food From the House
Step Two – Exercise
Step Three – Don't Drink Your Calories
Step Four – Make a List
I don't expect many people to comment on this ongoing series. It's more of just a way for me to answer a lot of the common "How do I start?" questions. The basic concept of losing weight: burn more calories than you eat. While that can be something super simple to understand logically, emotionally it's difficult. It's easy to get overwhelmed with the entire task of losing a lot of weight.
One reason it's harder to DO than it is to KNOW is because our bodies need food. No matter what. We have to eat. It's not like we can just stop eating and lose weight like an alcoholic would just stop drinking. Plus as Americans we live in a nation of excess and moderation is not something that is very common. I used to think that a restaurant portion was a portion. What a difference awareness makes! Holy cow! Was I wrong!
So I will continue this series because I know that someone, somewhere, will appreciate it. Maybe they'll read the steps and something with click for them like it "clicked" for me.
QUESTION: What was the most difficult challenge this week? How did you do with the other steps?
Check back in on Monday for Week Three.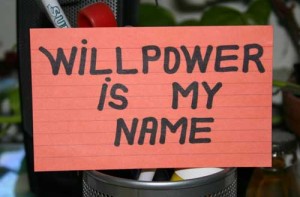 The Gorilla Diet
Recently I read an article about how Gorillas living in captivity are prone to heart disease. The gorillas, specifically Western lowland gorillas, were dying prematurely from heart related diseases.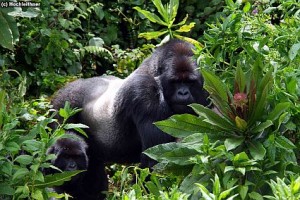 The article went on to talk about how two male gorillas have lost 65 pounds by eating a diet of endive, romaine lettuce, green beans, alfalfa hay, dandelion greens, flax seeds and multivitamins. They eat about 10 pounds of this green leafy salad every day. Compare that to their previous diet: on their old sugary, starchy diet they were overweight and less mobile.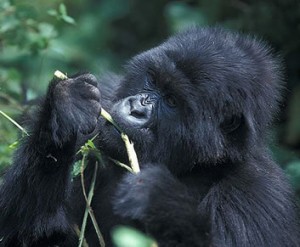 Animals are so smart. They just intuitively know.
What I find the most interesting is that they are basically describing a raw food or vegan diet in a way. I don't have any experience with a vegan diet. I was a vegetarian for about 12 years (and did everything wrong). While I'm a full-fledged meat eater now I'm fascinated by this topic. Maybe because in a way I am attracted to whole food diets. The more that Michael and I Meal Plan and eat healthier meals, the  less processed foods I want to eat.
I've noticed that I feel better since the Meal Planning. We've both also lost some weight. I am listening to my body even more and I see what types of food fills me up the most: protein and fiber. It's great seeing the correlation and progress.
QUESTION: Are you vegan? Or do you eat a raw diet? Thoughts?