Tuesday night I designated as my workout at home night this week. I had zero motivation to fight the crowds at the gym–plus I wanted to catch up on some TV shows.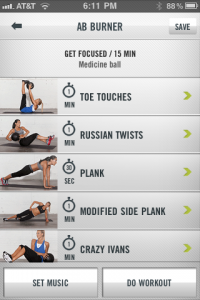 I avoided doing too much upper body stuff (like arms) because I knew I was doing my arms and shoulders at the gym on Wednesday. I spent 15 minutes doing the Ab Burner. The Crazy Ivans and Toe Touches will make your abs burn! I moved onto the Butt Buster next.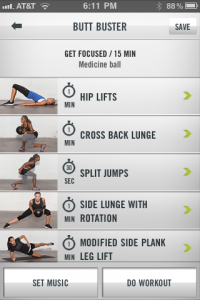 I went easy on the squats and lunges and instead did a few modified push-ups and bicep curls with these: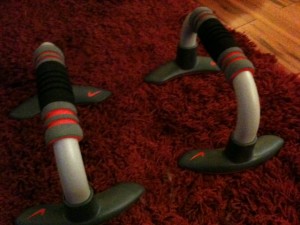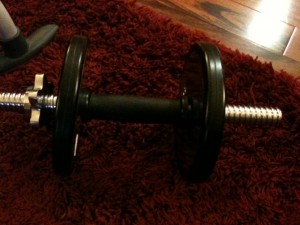 I was feeling really good. The frustration I'd been feeling pre-workout with the hassle of setting everything up vanished.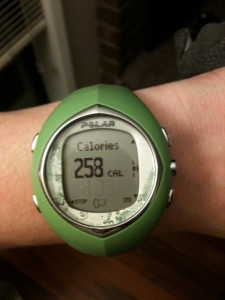 Not too bad for 30 minutes or so of a home workout. I moved from the Nike Training Club to the bike.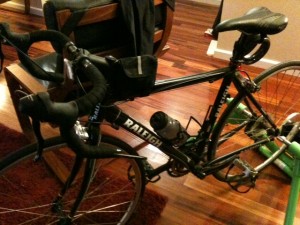 I did a medium paced bike routine on the trainer and watched the current week's episode of "Heavy." I'm not done with the episode yet but this week was really inspiring and emotional. I love that the two women this week are committed to losing weight. Instead of previous weeks where the people complained and cried and whined, these two ladies WANT to lose weight. It's awesome!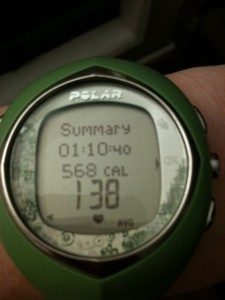 After my home workout I helped Michael fix dinner. Tuesday night's dinner menu (once again deviated from the Meal Planning) was pork loin.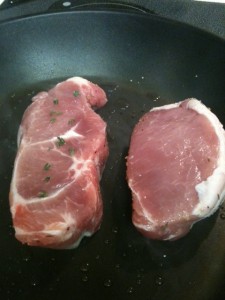 I reheated some couscous and steamed some broccoli as our sides. I was smart this time. I searched the internet to find out what a serving of pork loin was.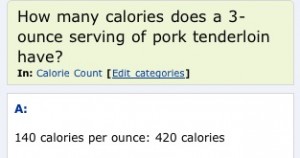 It really helps the success of cooking meat to have a digital thermometer. I got one for Michael for Christmas last year and we use it a lot.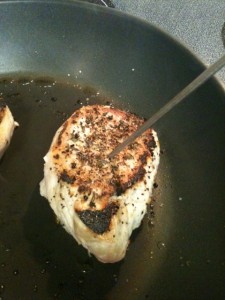 He followed the instructions for internal temp on pork and we knew exactly when it was done. Pork should be between 145-160 degrees inside.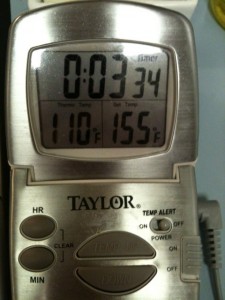 I was smart with dinner. This time I cut my pork in half. I ate about 1.5 of a serving of pork.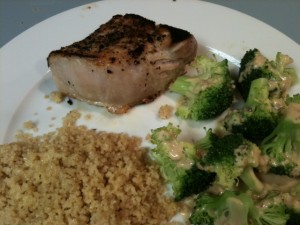 The pork was perfect once again. I went light on the Goddess Dressing for my broccoli.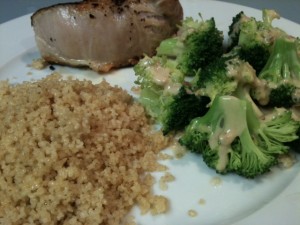 With the sides I was full with half the pork serving. I'm glad I cut it in half. It will also give me leftovers for lunch.
QUESTION: Did you workout yesterday? How many calories did you burn?