I hadn't heard anything about the TV show "Heavy" until I saw a few people on Twitter chatting about it. I thought I'd give it a try and watched it today. I have to say that it was heart-wrenching roller-coaster ride of emotions during the hour long show. This is not a "fun" game show like The Biggest Loser. This is real life for 22 people who need to lose weight–or they will die.

Episode 1 follows two people:
Jodi: a 367 pound mom of two who is in her mid 30's and recently suffered from a "mini-stroke" because of her weight and stress. Her marriage is falling apart.
Tom: a 638 pound man who has a lymph-edema growth on his legs and cannot walk more than a few steps without needing to rest. He can barely breath as well.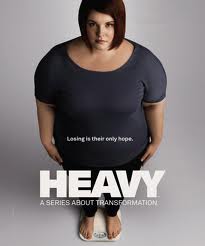 The episode gives the background information on both Tom and Jodi, sort of showing "a day in the life" and detailing why they want to lose weight. They both go off to a facility for 30 days to workout with personal trainers and dietitians. The agreement is that they spend 30 days there and then return home to continue the weight loss program on their own. If they do not keep it up, they have to return to the facility.
Jodi's biggest problem is herself. She's clearly holding back. She's letting the negatives get in the way of what could be a success. She cries when she workouts with the personal trainer, she whines "It hurts" and says "I Can't" a LOT. She clearly has a fear of success. And later in the episode we see why–she surrounded by unsupportive people. Her toxic mother mocked her when she was getting dressed to go to the gym in the morning. Her mother actually LAUGHED at her for trying. I can see why she let herself get to almost 400 pounds with "support" like that!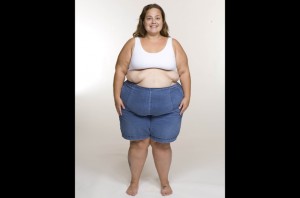 My first thought when I saw them working out with the ripped personal trainers was "Why aren't they getting in the pool?" Being in the pool would take off so much of the pressure and make it easier for both of them to work out. Well they did get into the pool! As a swimmer I was really happy to see that. As a viewer, I wish they had explained WHY swimming is such a good option for obese people trying to lose weight.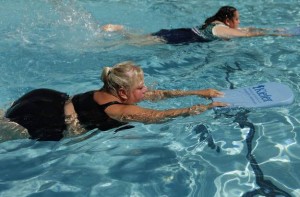 It seemed like for Jodi she had more mental issues than physical issues keeping her from losing weight. With Tom, he struggled just to walk a few feet. It hurt him to stand, it hurt to sit, it hurt to lay down.
The biggest obstacle for Jodi was the lack of support from her family and friends. When she was released from the facility after 30 days her family and friends threw a party for her at a Mexican restaurant and Jodi commented that she couldn't order anything on the menu. Those social situations are SO tricky and I don't feel like Jodi was equipped to handle them after 30 days of living in a secluded weight loss resort. Jodi realized this, though, and said she needed to re-evaluate her friendships. Wise move. Most of her friends were obese and did not seem supportive in her efforts.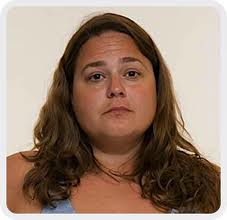 Tom and Jodi meet with a dietitian and they all go to a grocery store to learn how to shop and cook in a healthy, affordable way. At one point the dietitian asks Jodi how long it would take her to eat one pint of ice cream. Jodi laughs with major attitude and retorts, "Um the WHOLE THING." The dietitian then informed her that whole pint was 1,050 calories and if she ate two pints a week that is almost 1 pound of weight gained just from eating those 2 pints of ice cream.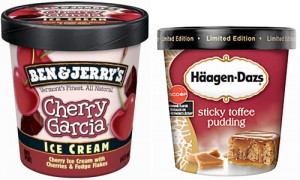 Bottom line: READ LABELS.
Know Serving Sizes!
For Tom, his biggest obstacle was The Enablers he lived with. His family thought that feeding him was showing their love. But as one of the personal trainers states: "You don't live life on an island, or in a bubble. You live in the real world." With real temptations and real setbacks. After just a few weeks at the facility, Tom lose about 50 pounds and has gained some stamina. He can walk longer before he has to rest and he's not as out of breath.
Tom said, "There's a value to my life now because I'm finally taking charge of my life."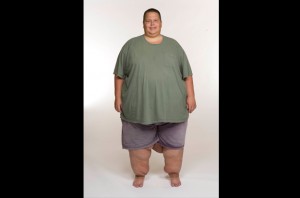 They both struggle in different ways when they leave the facility. Jodi struggled with the family dynamics–the toxic mother, the unsupportive husband, and the Food Pusher Friends. But she came out stronger for it. She said she gets a sense of empowerment from exercise. "I am worthy of this change, of living a healthy life."
Tom, on the other hand, who was Mr. Positive about losing weight, fell back into old habits and started bingeing. He gained 20 pounds back and was eating 6,000-10,000 calories a day. Because he fell of the program he had to go back to the facility for awhile. He found the motivation he needed: losing 100 pounds meant he could have the growth removed from his leg.
By the end of the episode, Jodi (who was previously Miss Negativity) finally "got it." She finally realized that she was the one getting in the way of her weight loss.
Jodi said, "It's a struggle but you just really want to have to do it."
She's made the choice to work HARD and achieve her weight loss goals.
On day 180 they had the final weigh-in of the show.
Jodi was down 77 pounds and had lost 74 inches total!
Tom was down 155 pounds! He lost 84 inches and his BMI went from 90 to 68!
It was inspiring watching the episode and seeing the struggle of two people so overweight it effected their lives in every aspect. Tom could barely breath at the beginning of the episode and couldn't walk 2 feet without stopping. By the end of the episode I swear he had a pep in his step and was light on his feet!
What is holding you back from losing weight?
The show also brought up some emotions for me. It reminded me of how I felt when I was 250 and just starting out. How the little things made me so happy: dropping from a size 24W jeans to a size 22W. Being able to swim a full lap without stopping to rest. Finally reaching the goals that I had imagined for myself! It was such a good feeling and I felt so happy for Tom and Jodi as they lost inches, as they found fitness levels they never thought they had.
It also made me feel sad. I wondered, "Why did it take me so long to finally lose weight?"

QUESTION: Did you watch the show? What did you think about it?