Since I'm not swimming tonight, I went to the gym in my office during lunch. I didn't feel like putting my body through another run this week after my pulled muscle on Wednesday. I decided it was okay to do a light workout instead of my usual balls-to-the-wall-burn-as-many-calories-as-you-can kind of workout.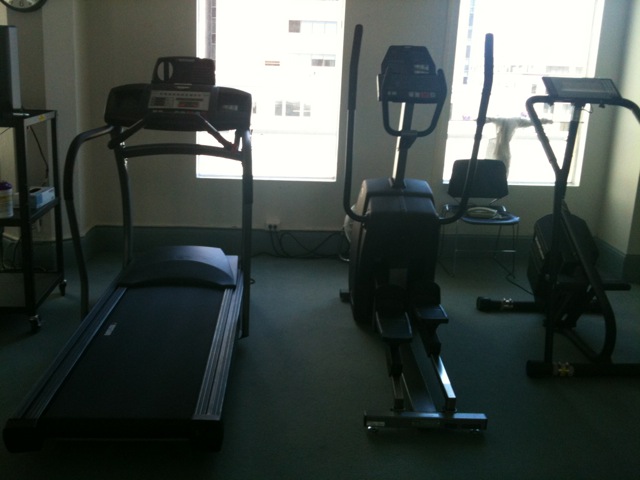 I decided to skip the treadmill and do the Elliptical machine.
The Elliptical is a good choice for people who have joint pain, or can't run.
I did about 20 minutes on the elliptical machine, but nothing too crazy like I usually do. Actually, the elliptical machine is the machine I used to use the most when I was trying to lose 100 pounds. I did a combo of swimming and then the elliptical. It wasn't until much later that I tried doing the treadmill.
After the elliptical, I hopped on the exercise bike for about 5 minutes and decided to change things up a bit. I grabbed an Ab Ball and the jump rope.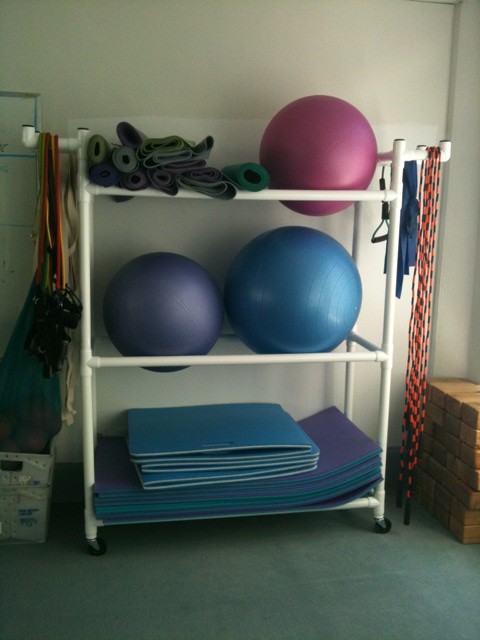 The rest of my workout was sort of like a "Cross-fit" workout. I'd jump rope pretty briskly then jog to the weight machines and then back to the jump rope.
This:
To this: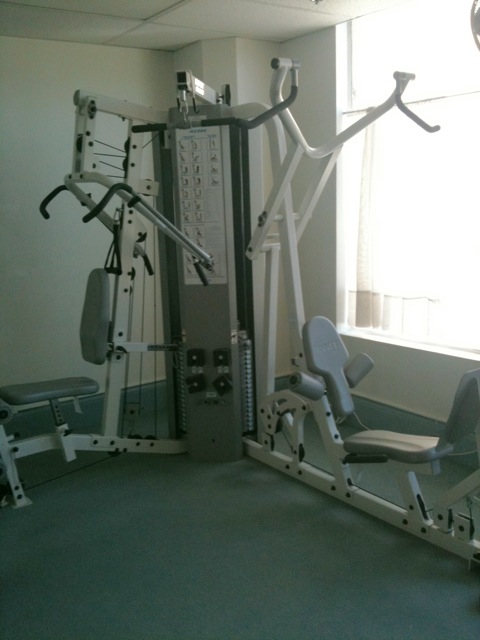 Then I added the Ab Balls to the routine. I did this a few times, back and forth, until I was dripping with sweat. Man! Jump rope workouts are sweaty!
Then I added free weights to the routine.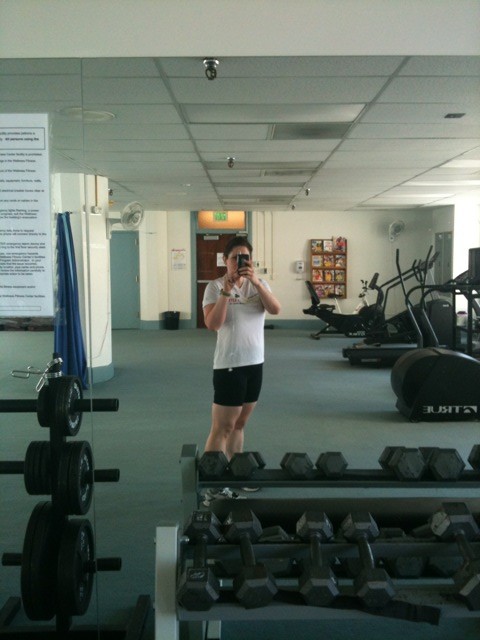 In hindsight I should have skipped the elliptical and exercise bike and JUST done the weights/ab/jump-rope combo. That was a much better workout in itself!
Before you dismiss the jump rope as just a kid's game, try it! It's hard work and it's a great workout. My heart rate spiked with each jump and I tried to do the jump rope faster with each set.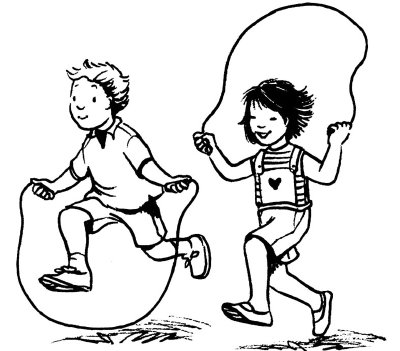 Finally, I did a bunch of stretching and some yoga moves.
It was a good workout, even if I didn't burn a ton of calories. It felt good just to move. Not only that, it's good to change up your workout routine once in awhile to avoid boredom and plateaus!
Today's Stats:
Time: 36 minutes

Calories Burned: 275
Final Thought: Jump Ropes Rule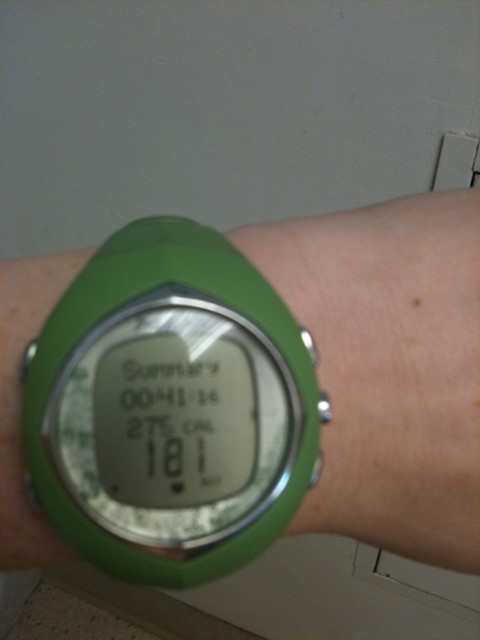 Tonight we start the kitchen remodel again and will be doing it all weekend. I will be burning plenty of calories this weekend!
QUESTION: Are you doing anything fun this weekend? And have you ever incorporated a jump rope to your workout routine?