About a month ago I made some breakfast egg "muffins". They worked great and I liked the concept a lot. I decided to try something else. I looked around for a breakfast muffin that was low in calories and didn't have 1 cup of sugar in it. One of my biggest pet peeves about Pinterest is that if you search for "healthy recipes" you most definitely do NOT get healthy. What pinners think is healthy is insane. Sorry but any recipe that calls for multiple cups of sugar is insane.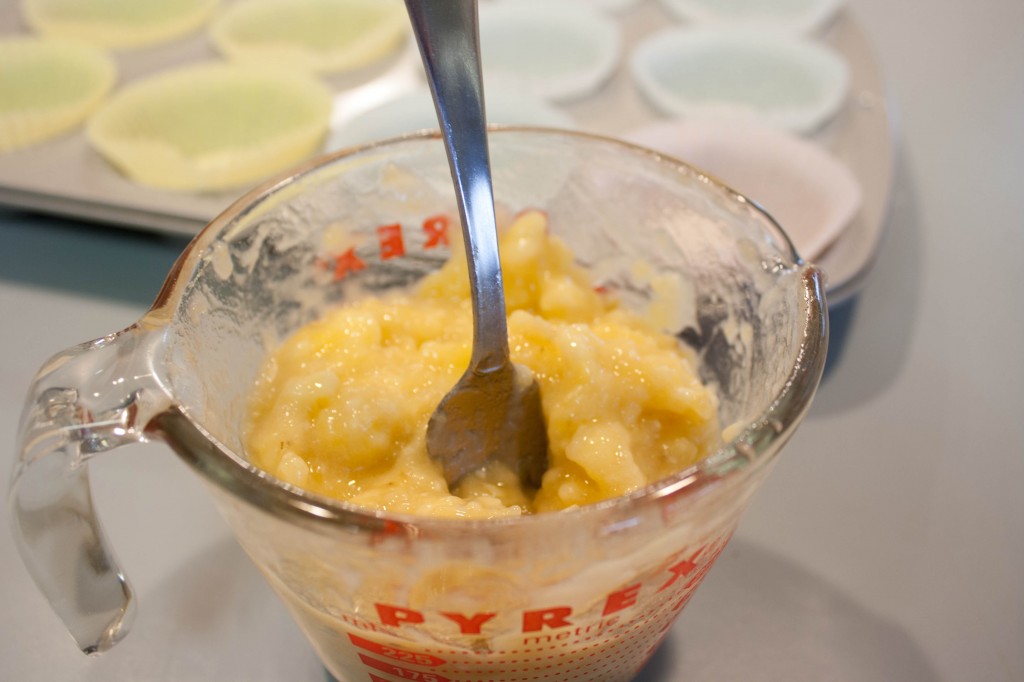 Anyways, I finally found a recipe that was healthy. It called for very little sugar and used the sweetness of the banana and applesauce instead. I used unsweetened apple sauce. I added a little less than 1/4 of a cup of craisins to the mixture and it was a great addition. Adding that changed the calorie count to 85 calories. Still a great number!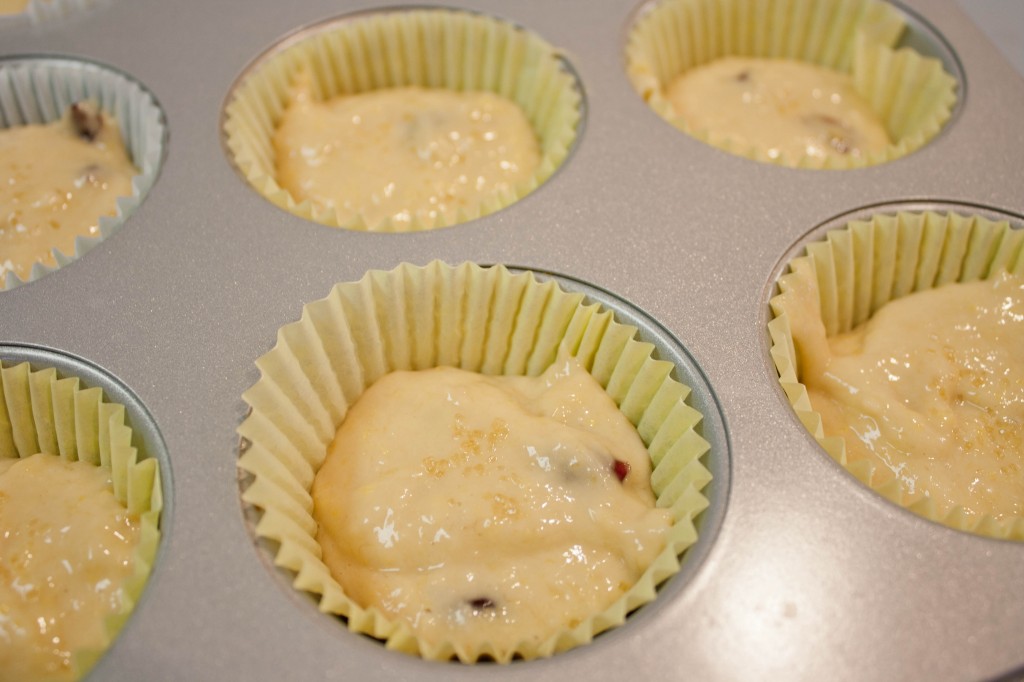 I sprinkled a pinch of Maui sugar on top of the dough and baked it for about 18 minutes. Here is the recipe:
[amd-zlrecipe-recipe:101]
The kitchen smelled so homey and wonderful as it was baking. I had to sample the muffins–you know, to make sure they were edible. 🙂 I had one after lunch. It was moist and subtle–not so sweet it tasted like a dessert. It's probably the perfect muffin to eat as breakfast. No sugar crash from frosting and chocolate chips, etc.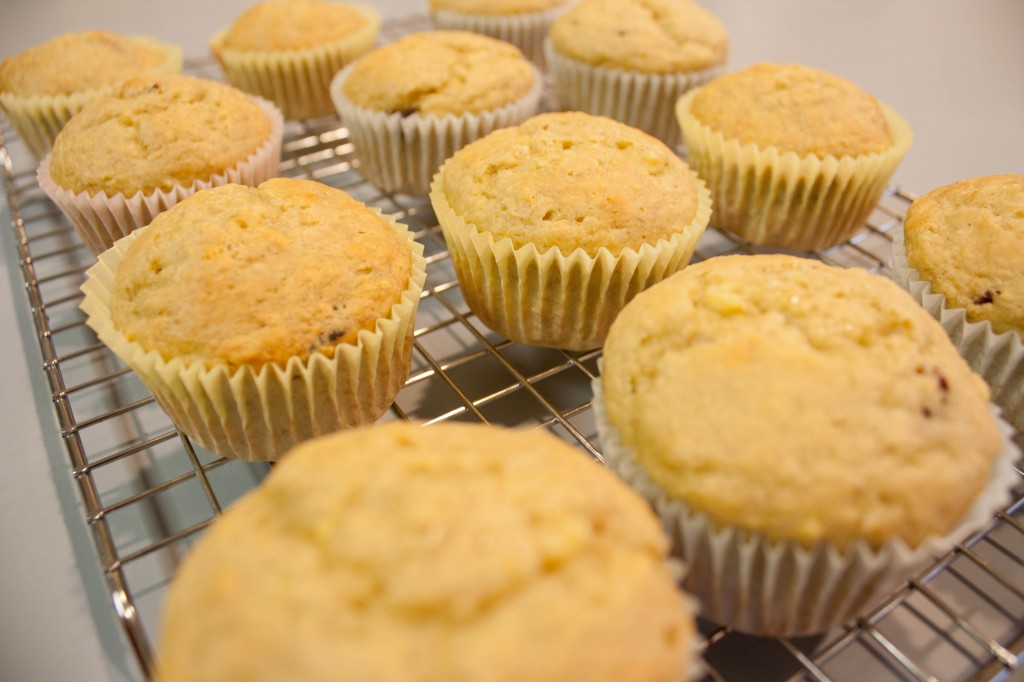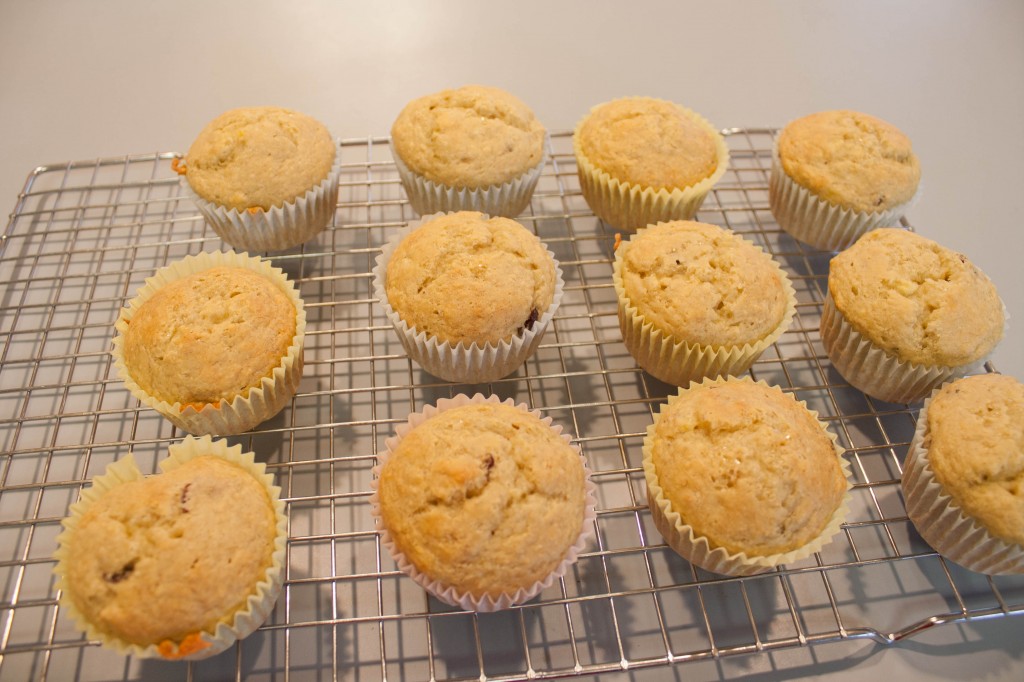 For breakfast during the work week I had one muffin and an egg. It was filling enough to get me through the morning to my mid-morning snack (and apple). The next morning I tried having one muffin with some Greek yogurt. I needed something quick because I overslept and was running late!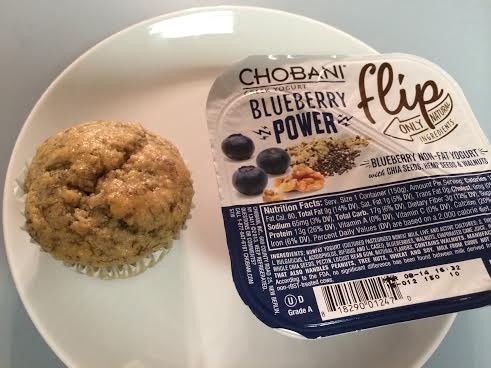 That breakfast was 275 calories, and I had some coffee once I got work. The next day I had a muffin and some plain Greek yogurt, another day I had 1/2 a serving of rice krispies cereal with a muffin. Another day I had one egg and a muffin. The combinations with the muffins were great and I felt really satisfied. The banana muffins were delicious too.
You could easily have these muffins as a mid-day snack or maybe a pre-gym snack, as well. I think next time I make these I'd try adding some nuts or maybe some blueberries to it as well. I REALLY liked the addition of the Craisins. This recipe will definitely stay in rotation!