Recently I won a giveaway over at Lisa's website. I put the money towards the Zojirushi Electric Rice Cooker and Warmer.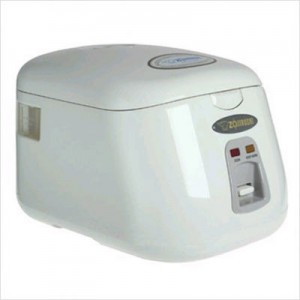 Features:
Easy-to-use single switch control
Automatic keep warm system keeps rice fresh for hours
Durable nonstick inner cooking pan
Side condensation collector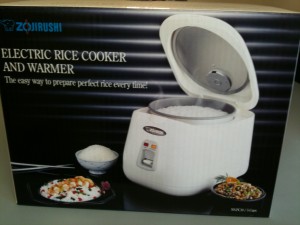 Specifications:
I was so excited when it arrived!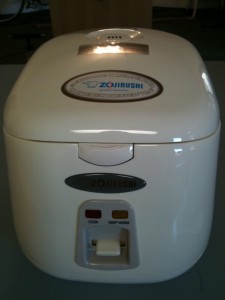 Sunday I finally had a chance to use it. It had been about a month since I got it and just never found the time to use it.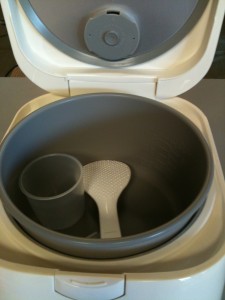 Sunday night I wanted an easy dinner because we'd spent all day traveling home from Seattle and doing chores around the house. I used brown rice and did 1.5 cups water and 1 cup of beef broth. It was all I had left in the fridge.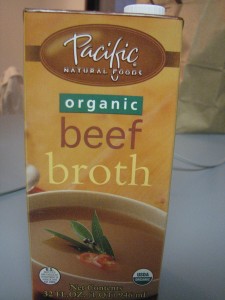 The instructions were really easy to follow.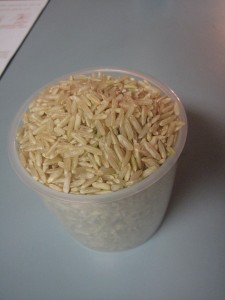 I'm really glad that I bought the rice maker because it will be an easy way to make dinner in the future.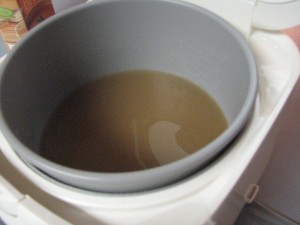 I made the mistake of not noting what time I turned the rice maker to "cook" so I have no idea how long the rice took to cook. I think maybe 30 minutes? Next time I will have to pay attention. It chimed and turned to the "Warm" setting.
While the rice was cooking I made the salmon. I defrosted the salmon fillets and mixed together the glaze.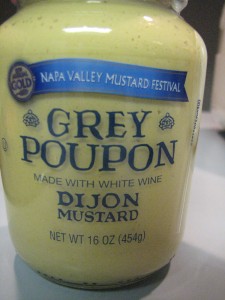 I spooned Dijon Mustard into a bowl and mixed in brown sugar until it was smooth.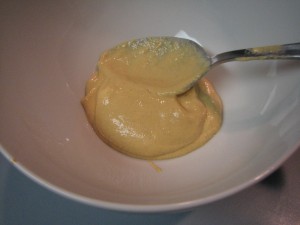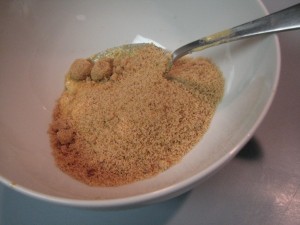 It was sweet with a little bit of a bite from the mustard. I poured the glaze on top of the fish.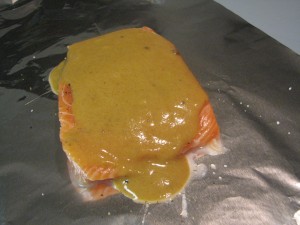 I wrapped the salmon loosely in foil and then baked it at 350 degrees for about 20 minutes.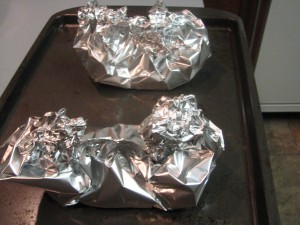 I steamed some peas to go with dinner while the salmon baked.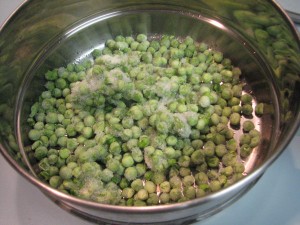 Everything was done at about the same time.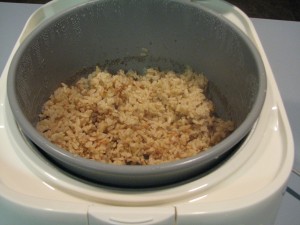 The rice cooker didn't keep the rice quite as warm as I would have wanted. But maybe next time it will be better.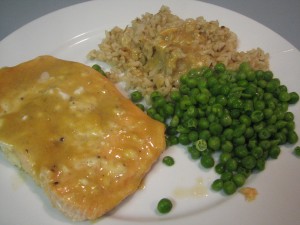 I poured some of the leftover glaze on the rice.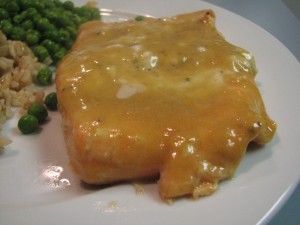 The salmon turned out perfectly baked. Not dried out, moist and flaky. I mixed the peas in with the rice.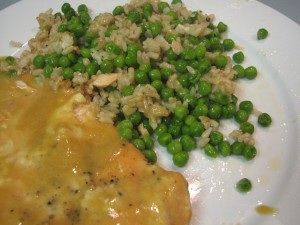 The rice was pretty great. Not hot but not burned, not dried out, it tasted good. I am really happy about the rice maker and the way the rice turned out.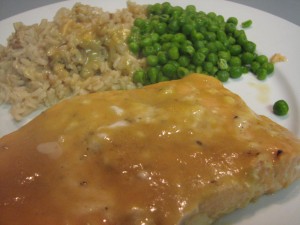 Plus it was super easy to clean the cooker. There wasn't any rice burned onto the bottom like my old rice cooker used to do.
A great purchase!
QUESTION: What is your favorite rice dish?