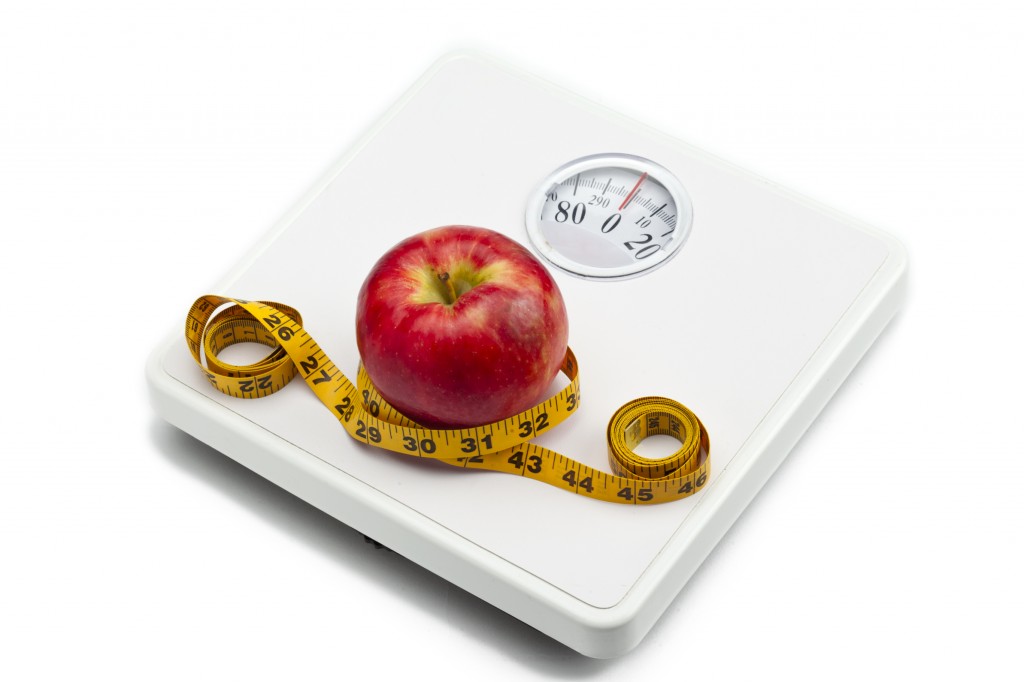 What I find fascinating is how quickly the body gets used to something. When I took a break from calorie counting and tracking during September I was definitely eating more food than normal and not paying attention to portion sizes. While I wasn't bingeing, I certainly wasn't moderating anything. The scale reflected that when we got back from our honeymoon.
When we got back I weighed in and immediately got back to tracking my calories and getting back to my normal workout routine (fitness 5 days a week with 2 rest days). I wasn't beating myself up over gaining some weight because I needed the break. While my healthy lifestyle is definitely my "norm" and it's comfortable and usually fairly easy to maintain, people need a break once in awhile.
So back to the beginning of this post…my body got used to eating more. When I got back into calorie counting my body was yelling at me. "I'M HUNGRY!!!! FEED ME!!!!" It a feeling I hadn't really experienced in awhile because I'd been so used to what I was doing for 8 years!
That hunger when you first make that adjustment is difficult. I'd forgotten just how difficult. The grumbling of the stomach, the ache, the sadness and frustration in knowing that I couldn't eat EVERYTHING I wanted…it's a brutal reality until you get used to it. The hunger goes away after a little bit. I remember now what that feeling was like when I FIRST started to lose my weight. It was a few weeks of insatiable, uncomfortable, almost painful hunger. I was starving. But I got through it. I drank a lot of water (and diet soda) to fill myself up. I tried eating healthy snacks to curb the hunger in between meals.
A few weeks later, my body adjusted. Making an adjustment from eating 5,000+ calories a day to 2,000 is a huge change. Give it time for your body to get used to it. I keep reminding myself of that this time around. Give it time. A few more days and this horrible hunger will subside.
I had one "slip up" when we got back. I was doing pretty well with my calories. I had a few days where I was a little bit over but not by much. The day I had a slip up was a conscious choice, so I don't know that I can really call it that. I made the choice to splurge. It was our three week anniversary (haha!) and we went out to the movies for a date (we saw Gone Girl, which was great and I had worried they'd ruin the movie because the book was so great) and Michael got popcorn. I wasn't going to have any but it smelled so good I ended up eating a bunch of it. Sigh.
Then we got dinner at Popeye's (besides In-n-Out it's the only fast food I like) because one opened near our place! We had to try it! I didn't go crazy and wasn't really over my calories too badly but it certainly wasn't HEALTHY food!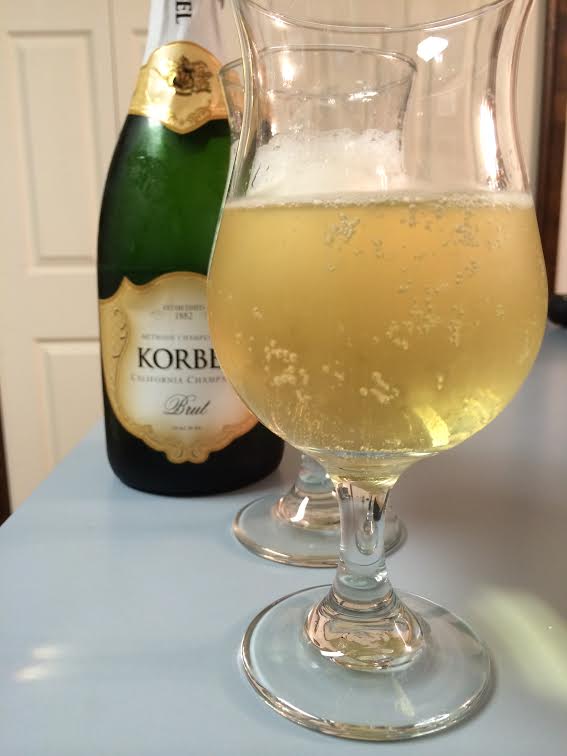 We also shared a bottle of champagne left over from the wedding. 😀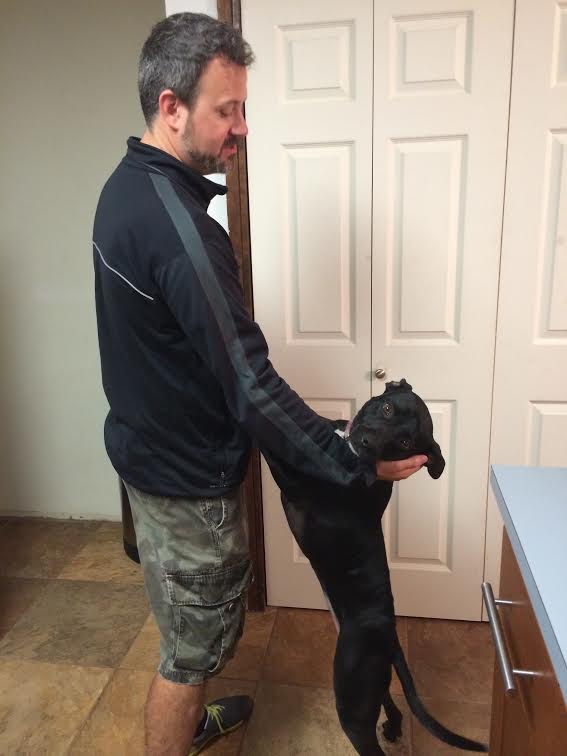 (Dancing in the kitchen!) Movie theater popcorn, fast food and champagne…dinner of champions? Maybe not. It was good though!
Progress?
I was back at the fitness routine and I was also back at the Warrior Room…ouch! After almost a month off from it and three weeks of no weight lifting, I hurt pretty badly after that. Ouch ouch. But I'm back…and going consistently twice a week to the WR.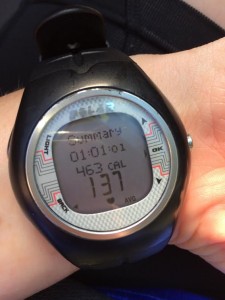 I tracked my calories–every bite, nibble, snack, everything–and got back to the gym. I didn't weigh myself again for about three weeks. I wanted to give it a little time to kick in and I also knew that I was nearing the time of the month where I'd "gain" several pounds due to PMS bloat. I didn't need to see that on the scale. Sadly, I did weigh in and see that the original number on the scale hadn't accurately reflected the honeymoon weight. I should have taken in to account that weight gain often shows up on the scale the FOLLOWING week.
It was discouraging. I had more weight to lose than I originally thought. It was frustrating and deflating and definitely humbling. I'd been maintaining my weight for so long, I forgot just how hard it is to lose weight. It was time to get even more serious. So this is what I'm doing now:
Measuring my portions (just eye-balling it doesn't work when you need to LOSE)
Trying to create a calorie deficit every day 
Eating more whole foods (lots of fruits and veggies)
And I'm going back to weighing myself once a week. I was discouraged to see a GAIN after getting back on track. Clearly I'd gained more than I thought I had. I'm humbled and ready to take this seriously.
Stay tuned.