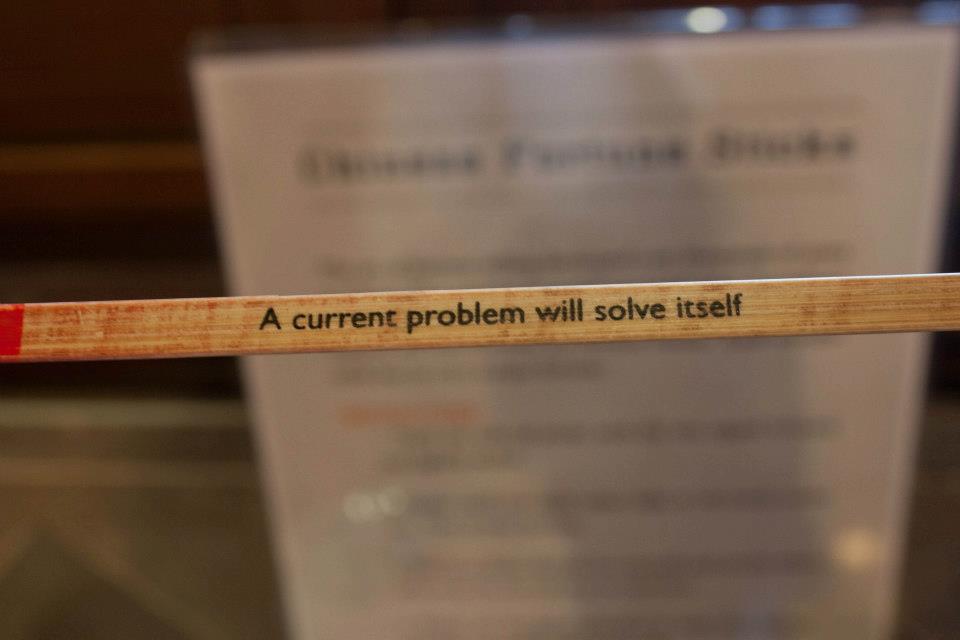 That was my fortune at the Chinese Gardens. Maybe it is referring to my knees? I hope?
I supposed my most recent physical therapy appointment was a "good news/bad news" kind of session. The bad news was that no one activity irritates my knees. Sometimes it's walking, sometimes it's swimming, or pretty much any activity. It's hit or miss and not consistent. My physical therapist said that makes it difficult to figure out why the pain flares up. The good news: he tested my quad strength and flexibility and it's greatly improved since my first session with him! I'm happy there is some progress, even if it's slow.
He tried a new taping method on my knees: Mulligan taping. I tried to find a good website to refer you guys to but all I really found were videos. Basically, the method is a little bit different than what the KT tape did and my physical therapist said it's supposed to retrain the muscles around my knees so they are aligned properly. I'm supposed to wear the tape two days on, one day off.
Already I notice a difference. It felt weird at first, but then I got used to it and I felt like I could walk without worrying about pain. It could be a placebo effect, but it's working so I'm not going to question it!
In other news, I made my first pot roast this week!
[amd-zlrecipe-recipe:53]
I made a few slight changes. I used 22 ounces of amber ale beer instead of 24 ounces. I added some more water and about 2 ounces of beef broth. I also used pearl onions instead of chopping onions. I cooked a 3 pound boneless chuck roast and I'm glad I did because I barely fit everything into my crockpot.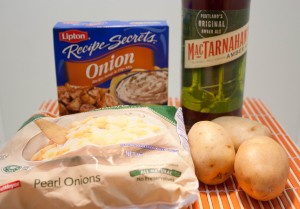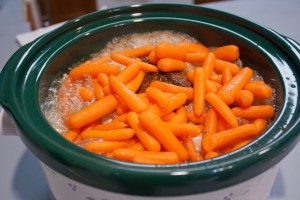 There are a few things that I would like to make someday. They are things that I consider to be "hard" but maybe not as hard as I think they might be? Pot roast is on that list, so are souffles and lasagna (which I recently attempted).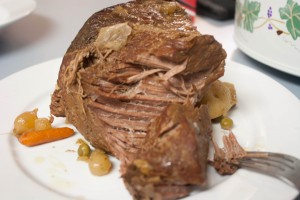 When I got home from work I could smell the crockpot from the garage! Don't you just LOVE coming home to a cooked meal and the house smells delicious and homey?
The meat was melt-in-your-mouth soft and shredded easily with a fork. It was not dried out or tough.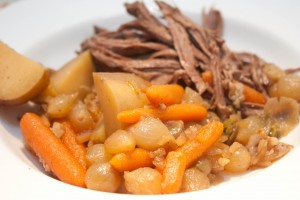 Dinner was flavorful but a bit on the bitter side. Not in a bad way, but I think it could have used something to counter that. I'm not sure what. Maybe it was the beer I chose to use? The veggies were soft and cooked perfectly. The dinner was great and I have tons of leftovers for lunches.
Finally, I wanted to announce the winner from Monday's giveaway. Random.org picked #1! Esther!

Congrats and thank you all for reading!
QUESTION: Have you ever made a pot roast?