When I was pregnant I kept seeing something called "lactation cookies" everywhere. I didn't really know what they were and I didn't really know much about breastfeeding in general–most of my reading was about pregnancy and birth and raising kids and somehow I skipped the feeding part. I did save this recipe to try later because I was curious and of course, I love cookies. 🙂
When Logan was born my mom came down from Seattle and stayed with us for a few days to help out. She was amazing and did so much! One of the things she did was bake these cookies. It was hard to find the brewer's yeast–it wasn't something in a regular grocery store apparently. My mom went to a few different stores and couldn't find the yeast. Then I thought, maybe it's at a beer store! Which Portland has an abundance of! Sure enough, a local brew your own place near our house had the brewer's yeast so Michael picked some up and my mom baked the cookies for me.
Here is the recipe she used:
[amd-zlrecipe-recipe:138]
Supposedly these cookies help milk supply. Apparently the oats, flax seed and brewer's yeast are what is key to increasing your supply.
"Lactation cookies may be the best-kept secret among breastfeeding mothers. The ingredients in these yummy cookies work in a number of different ways to help moms boost and maintain their milk supply. What makes these cookies so special is that they contain galactagogues, which are substances that promote lactation in humans and animals. Galactagogues can be found in various herbs and foods. The brewer's yeast, wheat germ, flaxseed meal and whole oats in lactation cookies are what specifically help with a lactating mother's milk supply." (source)
I think the recipe said it made like 24 cookies but my mom got 34 out of the recipe.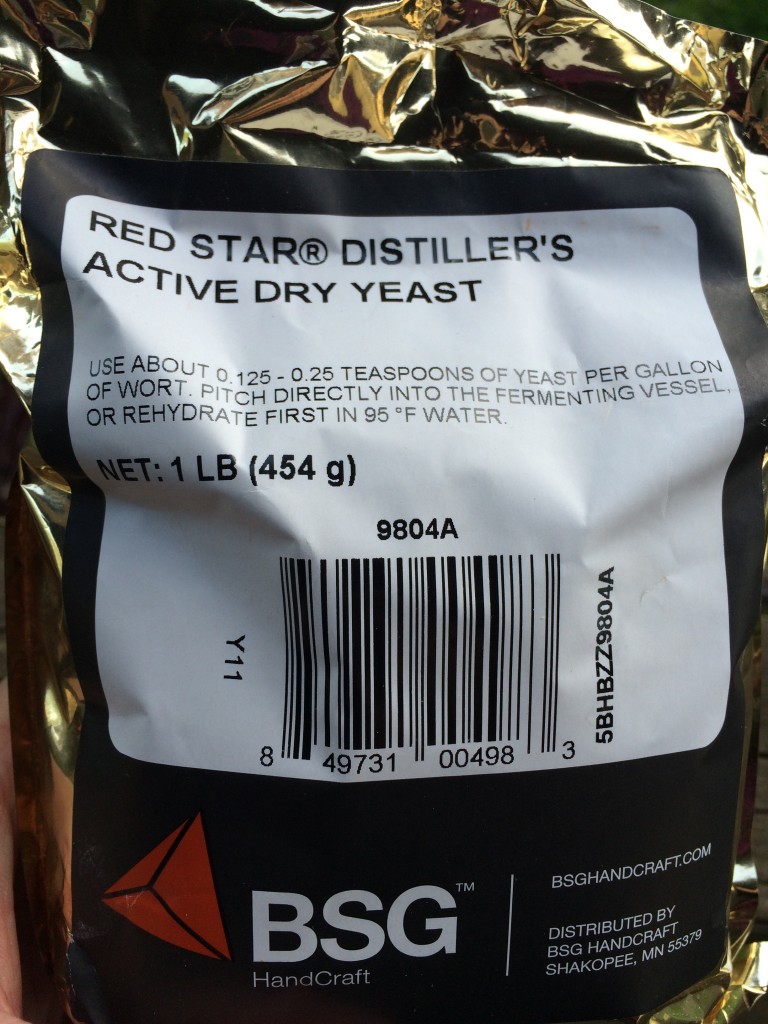 They are super delicious! They are a bit drier than your normal chocolate chip oatmeal cookies but not in a bad way. I found them really tasty and kind of addicting! I'd have a cookie or two a few times a day (usually when I was pumping). They tasted great.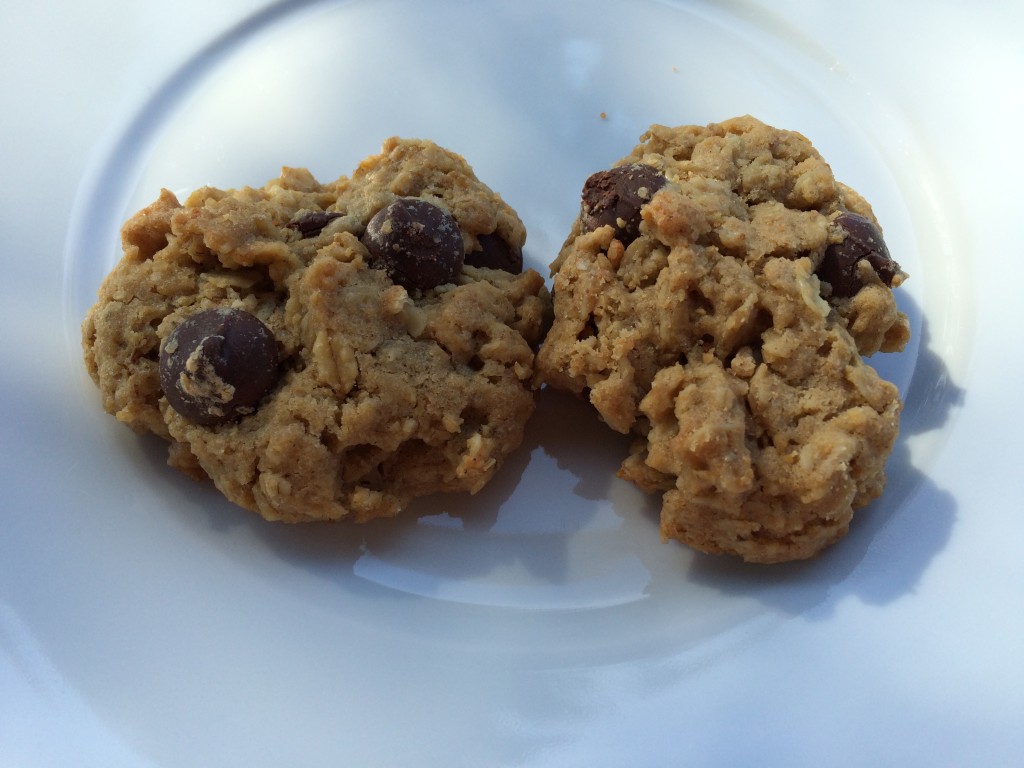 I can't really attest to whether or not they improved my milk supply but I did see an increase each day–was that because I was getting a regular routine of pumping and that just made the production increase? Or was it the cookies? No way to tell. But the cookies are yummy so it was worth giving it a try!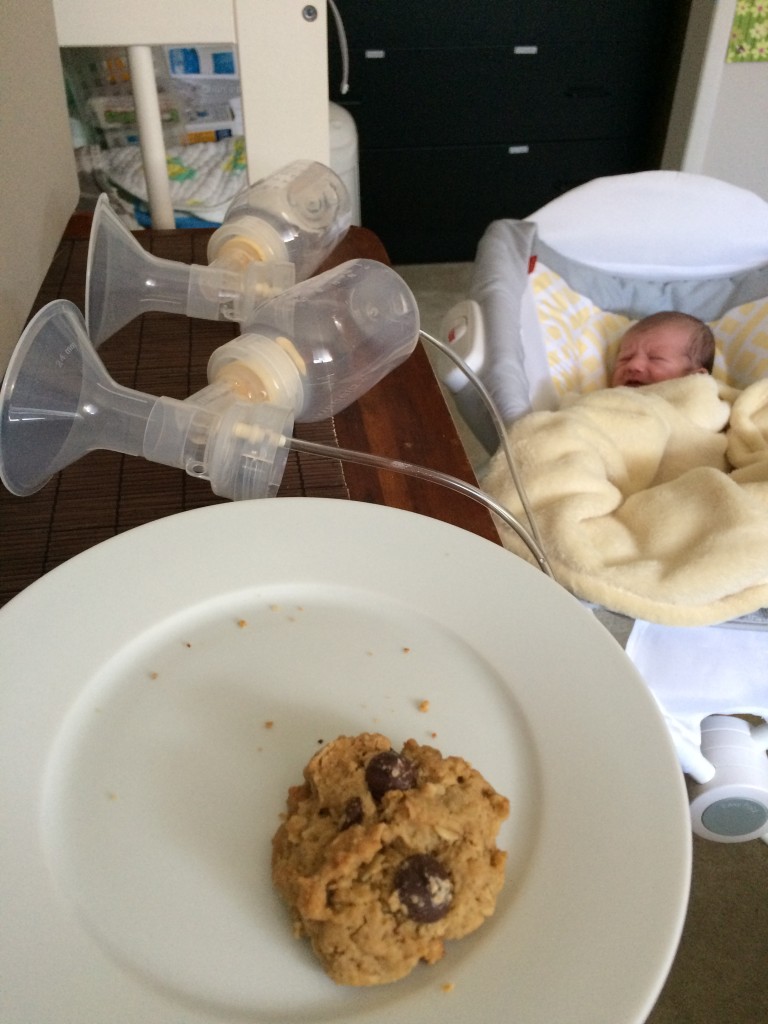 Something else I got (thank you Amazon prime) was this super amazing breast pump bra: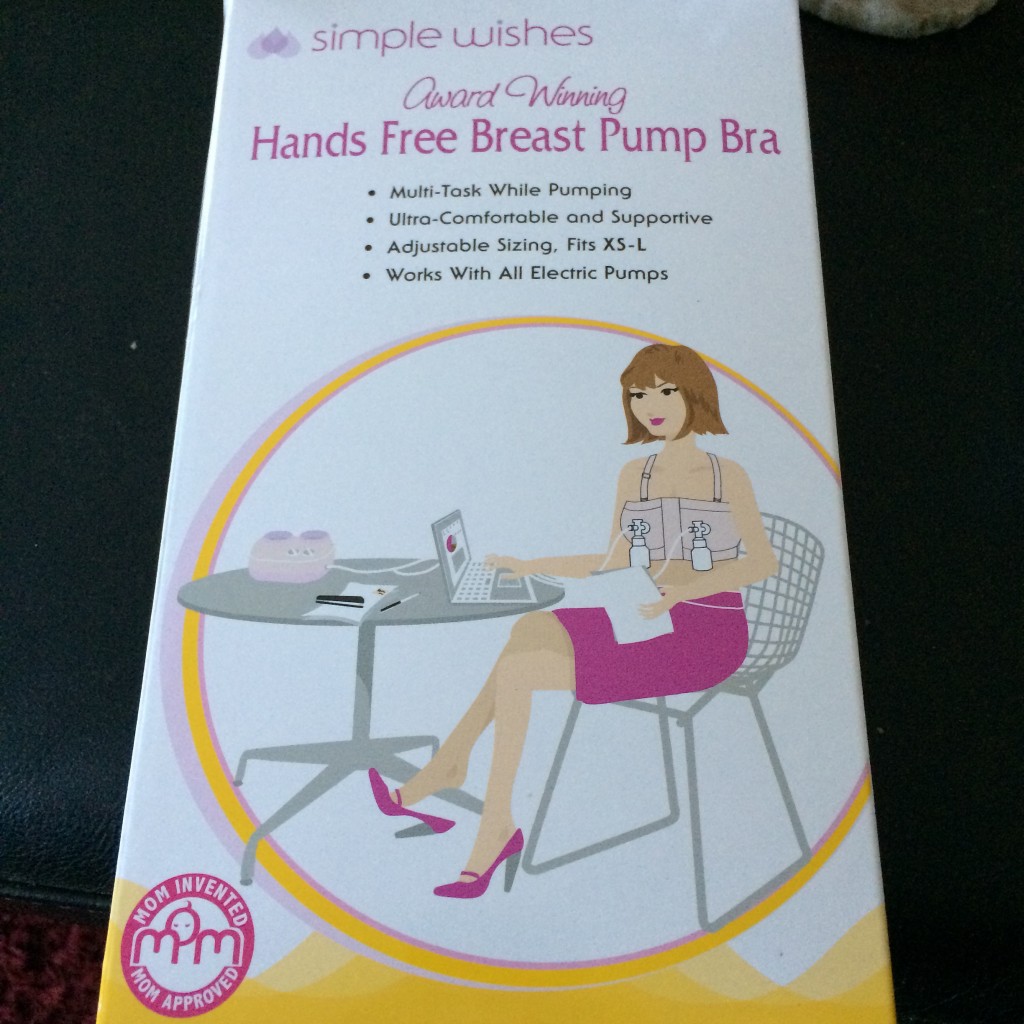 Damn has it been a lifesaver! Pumping was such a pain in the ass. Having to do it so frequently and basically having to hold the bottles to keep the suction going was a major hassle. I could not do anything else while pumping. It was frustrating. Finally at 2am one morning I decided to see if Amazon had something to make this easier and they did. The bra works great for pumping and has made my life a lot easier. I can have my hands free to do other things–eat, drink, read, play with Logan…
Learning little things like the bra, having easy snacks you can eat with one hand,  and having two changing table covers instead of just one (because he's going to pee on everything the second you finish doing laundry), has been kind of a "duh" thing. But it's the little things you learn along the way that make life easier with a newborn.
Anyways, the cookies tasted great and I would most definitely make them again–even if I wasn't breastfeeding. So don't feel like you can't make them just because. My mom and my husband both ate some and liked them as well.
Do you have experience with these cookies? Do you think they helped you?