For my birthday I got a pressure cooker! I've wanted an Instant Pot for a few years now but was too nervous to bite the bullet and buy one for myself. I kept seeing everyone rave about it and almost bought one on Black Friday a few months ago…and then again chickened out. I am so excited that I got one for my birthday!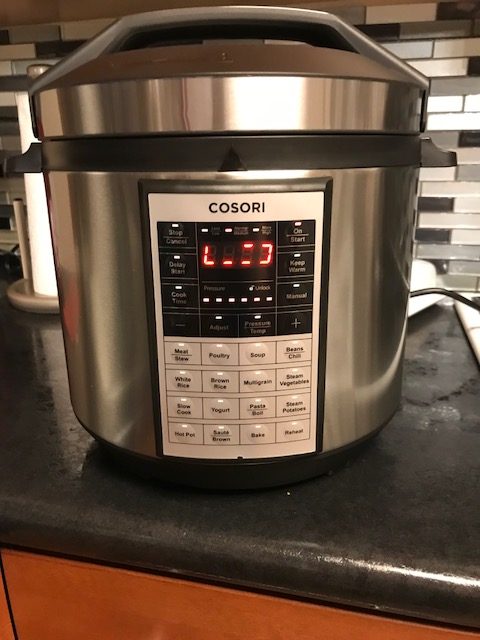 I was nervous about using it and read through the guide (it wasn't 100% clear but I muddled my way through the instructions).
I used this recipe from the guide book because I was a little intimidated, honestly, and didn't want to try something else for the first time.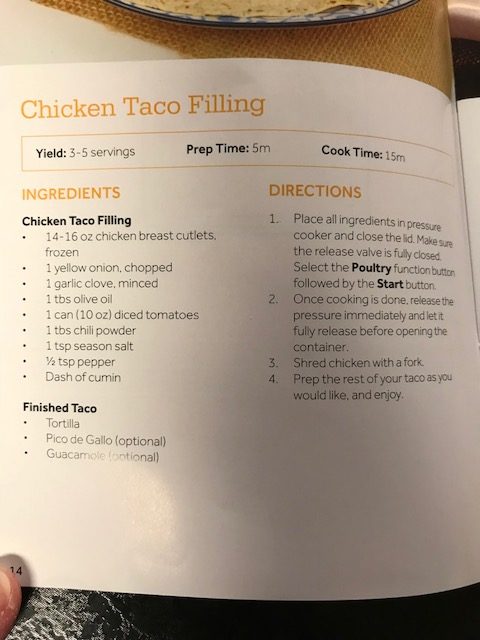 I added the chopped onion, garlic, seasonings, etc. I used chicken tenderloins and they were frozen.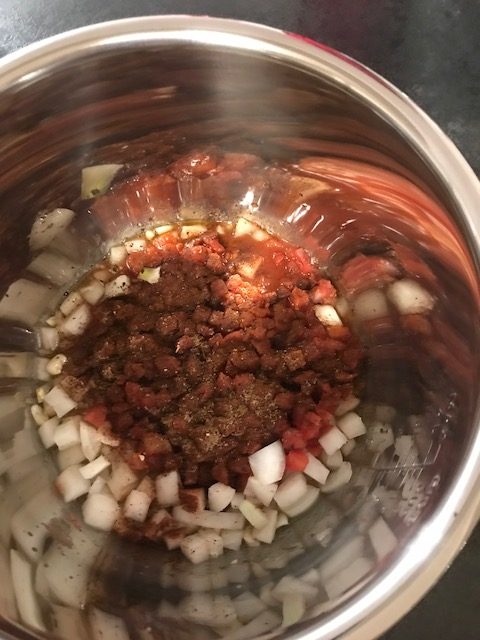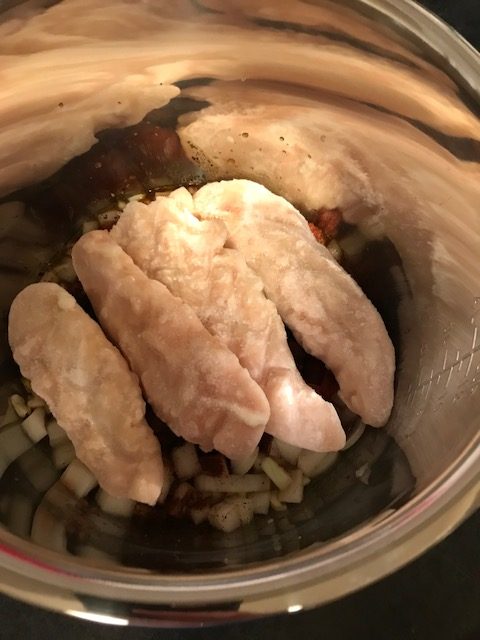 I have to admit, I was a bit skeptical about whether or not chicken could cook in 15 minutes from frozen…It took about 10 minutes or so for it to reach pressure. Michael made guacamole while it pressurized. It sounded like a plane gearing up for take-off. LOL Then all of a sudden it beeped and started counting down from 15 minutes. (I followed the instructions and used the "poultry button").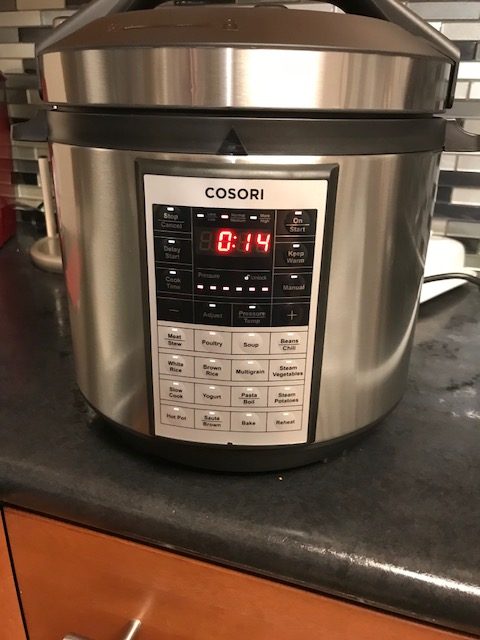 After 15 minutes it beeped again. Michael unlocked the steam release valve (my one gripe with it was that the instructions weren't very clear about the release valve) and then it was ready to open. I looked and the chicken looked done! I was SO shocked to see that chicken looked cooked (FROM FROZEN!) after 15 minutes. What kind of witchcraft is this?!?!?!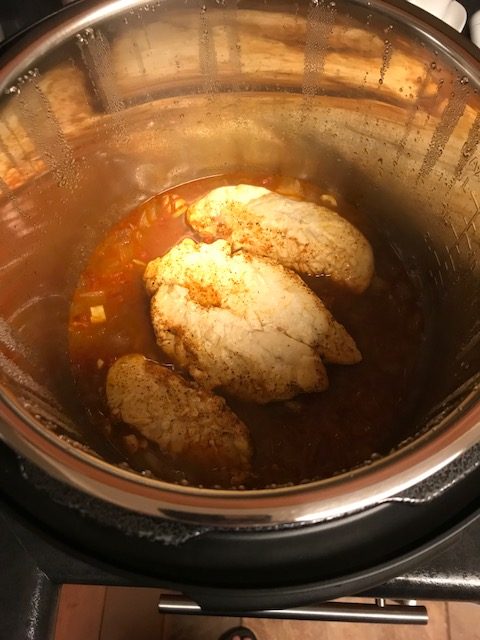 Like seriously, the chicken was cooked and easy to shred like it had been in the crockpot for 6 hours. I shredded the chicken and then put it back in the pot to soak up the fluids.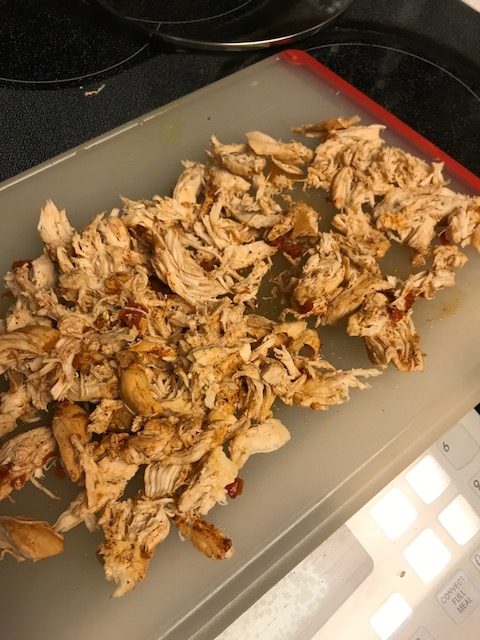 I topped the salads with the shredded chicken. Dinner was served! Michael was super impressed. I was super impressed. WOW! This is going to be a serious life saver for work nights when we don't have a lot of time or forgot to defrost something for dinner.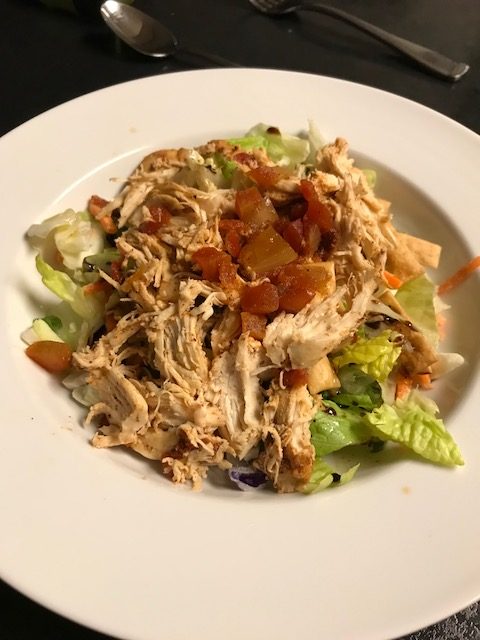 I know I am super late to the game, but YAY! I am a total convert and will be using the crap out of this thing!! 😀
QUESTION: Tell me your favorite pressure cooker recipes!