On Saturday night we had Michael's mom and stepdad over for her birthday dinner. I opened a bottle of the Stoller Chardonnay and I prepped a little bit of the veggies while Michael prepped the chicken.
I found this recipe.
[amd-zlrecipe-recipe:159]
The recipe needed a little tweaking, which we figured out after the fact. But I think it's a good idea. The execution was just a little off.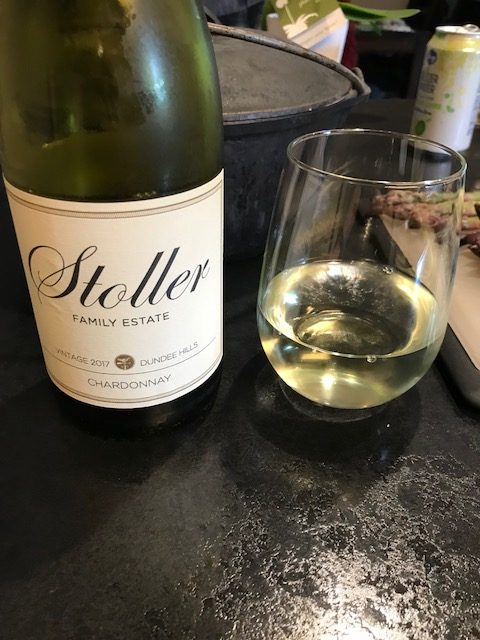 What attracted me to the recipe was that it sounded refreshing and good for a spring dinner. The asparagus was great and I loved the zucchini in it, too.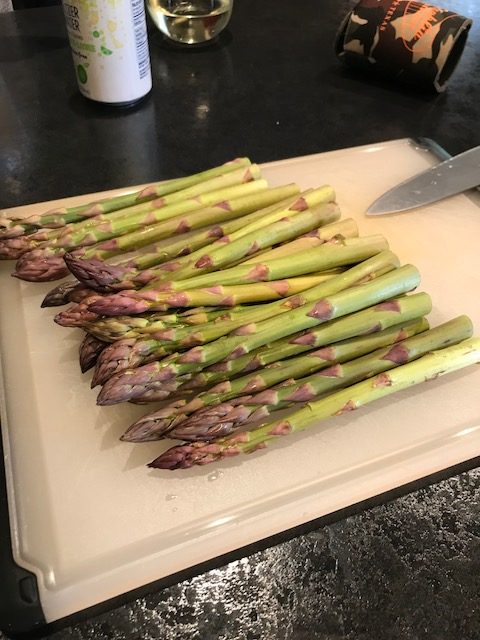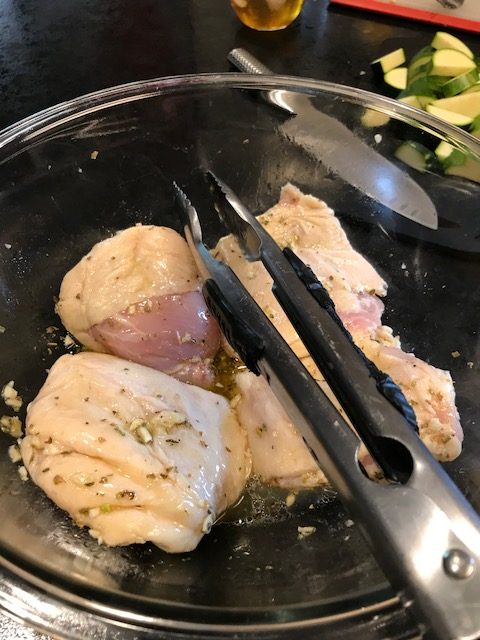 Michael marinated the chicken thighs in the lemon juice/garlic/herb mix. Then he cooked the thighs in the skillet, then put everything in the Dutch Oven and baked it. I still don't understand how this recipe was "Greek"??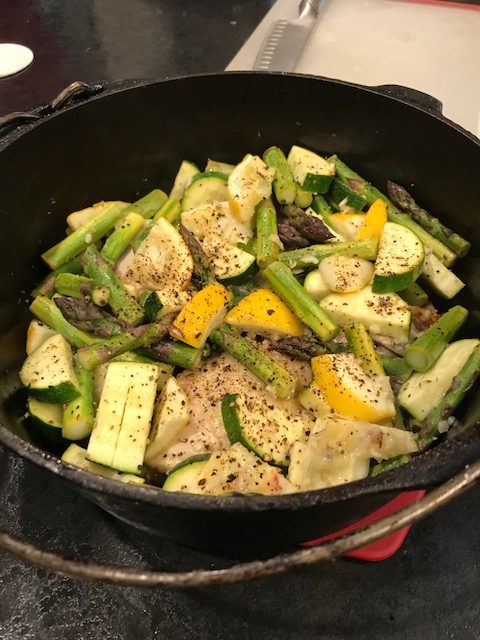 The flavors were all great. But like I said at the start, the recipe needs to be changed. First, we'd cook the chicken entirely in the skillet (like usually do). Doing it in the skillet then the oven made the skin not crispy–which is the best part. The veggies were good in the oven, but the cook time in the recipe for the oven portion was not correct, either. We had to bake it longer. So next time, all skillet!
Dessert was Baskin Robbins ice cream! Yum.
On Sunday I went swimming and took care of some stuff around the house and then Michael and I got to have a little afternoon date. A friend had offered to babysit for us and we finally were able to take her up on it!
We got pedicures first. It was nice to just relax back in the massage chair and be pampered. Michael commented that he didn't understand why more men didn't do this because it's a luxurious, relaxing experience. I laughed and said I know. It's not really about getting your nails done! 😉
Then we went to happy hour for dinner at Hop Jacks in Happy Valley.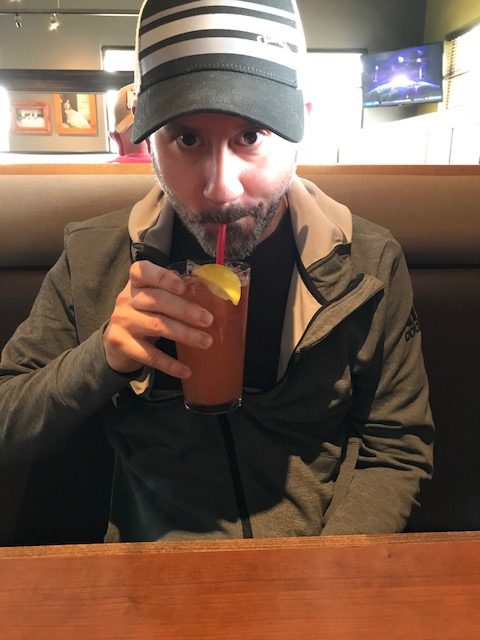 We'd never been before but I've seen it a million times on our way home from Mount Hood and was curious. They bragged about the coldest beer in town. Michael got a Long Island Iced Tea (what?!?) because he hadn't had one in years. (I think it's been at least 15 years for me.) and I got a Boneyard RPM and yes–it was very cold!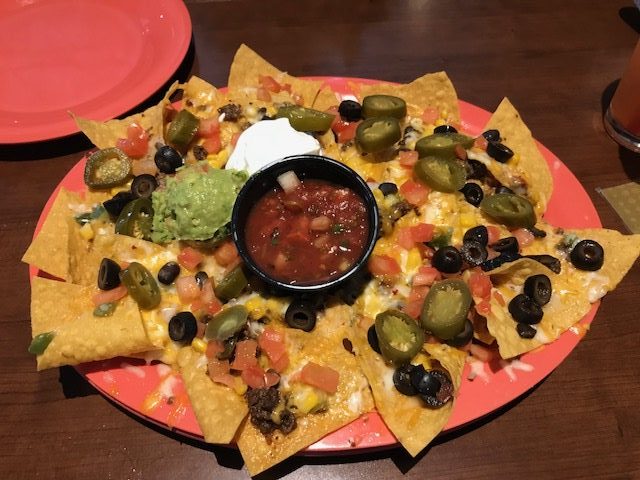 We got some nachos and queso for dinner. It was pretty good! The place felt kinda like a Red Robin I guess? We got there about 4:30 and it wasn't very crowded but by the time we left an hour later it was packed with a line out the door. They have happy hour every day from 4-6.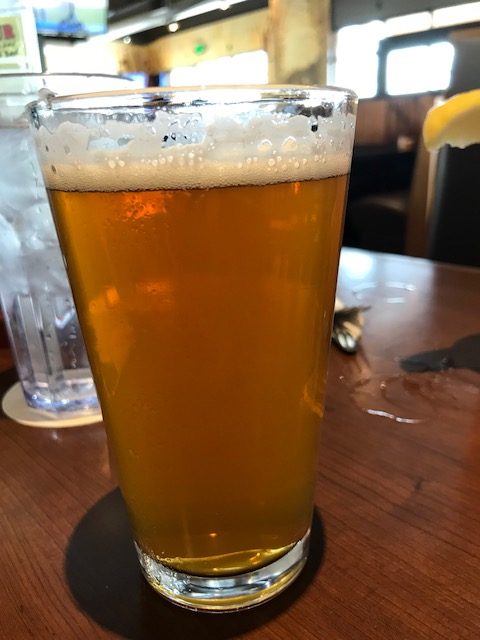 It was a nice way to unwind after a busy weekend!