There was a bit of a dark cloud over my August. But summer wasn't over, yet, and we had some stuff that we'd planned a long time ago, so that was a nice distraction from my sadness, too.
We did some camping in the Stub Stewart Park. We rented one of the rustic cabins and friends joined us. This was the first time we went "camping" with Logan and Bella. We're hoping to go actual camping next summer! It was nice to get out of the house.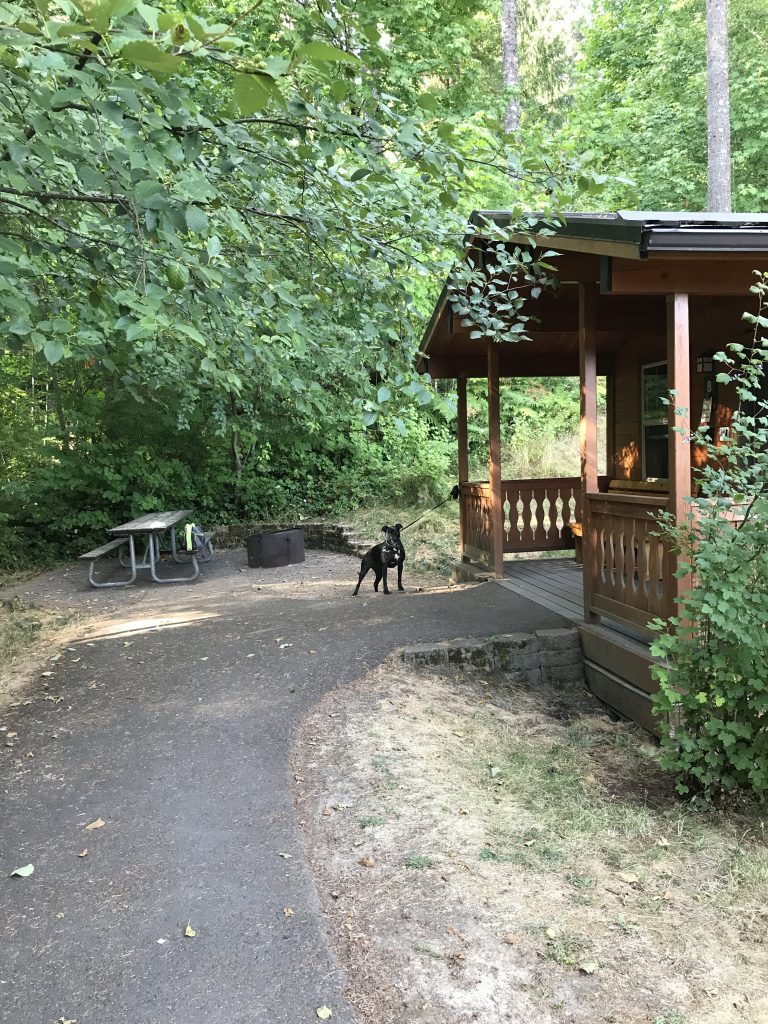 We've been to Stub Stewart park a bunch of times for day trips/hiking/picnics and it's super cute and fun! We booked a cabin back in February (they book out far in advance!). The cabins are really cute. They are sort of private. They are pretty rustic–there's electricity and a ceiling fan but that's it. There was a bunk bed and a futon with mats on it, so it was better than sleeping on the ground.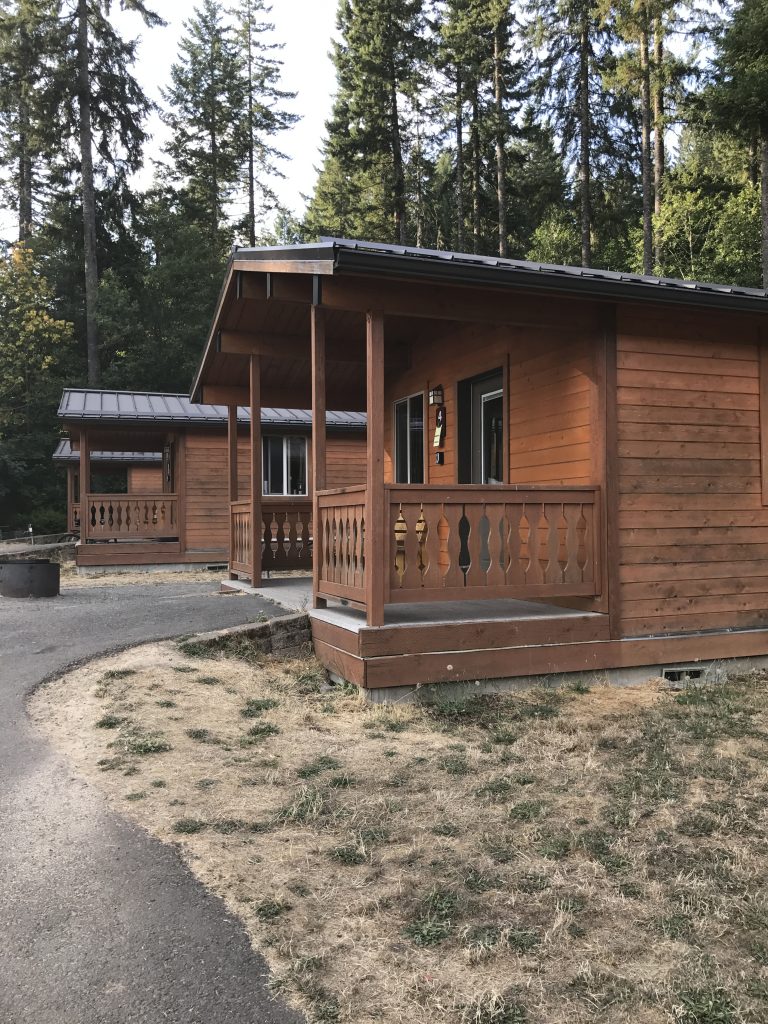 We got cabin #8 at the end and it was a more private spot and it was pretty shaded, too, which was nice because it was in the 90's again.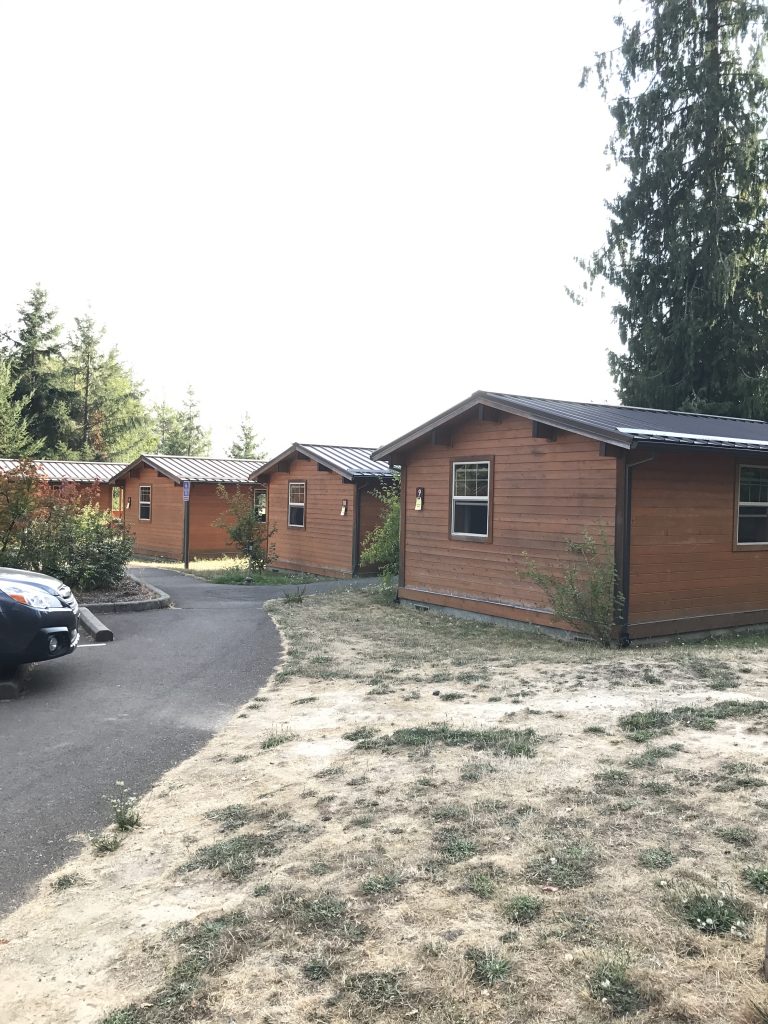 So I'm not going to sugar-coat it. Yes, the pictures and videos I posted looked good and we had fun but……….camping with a toddler was HARD WORK. Logan was into everything. He was fascinated by the fire pit and got covered in ash. He did not want to sleep in his crib in the cabin and we basically spent 2 days just chasing him around the campsite. Gone are the relaxing days where I get to sit back in a camping chair with a book and a beer and relax. 😉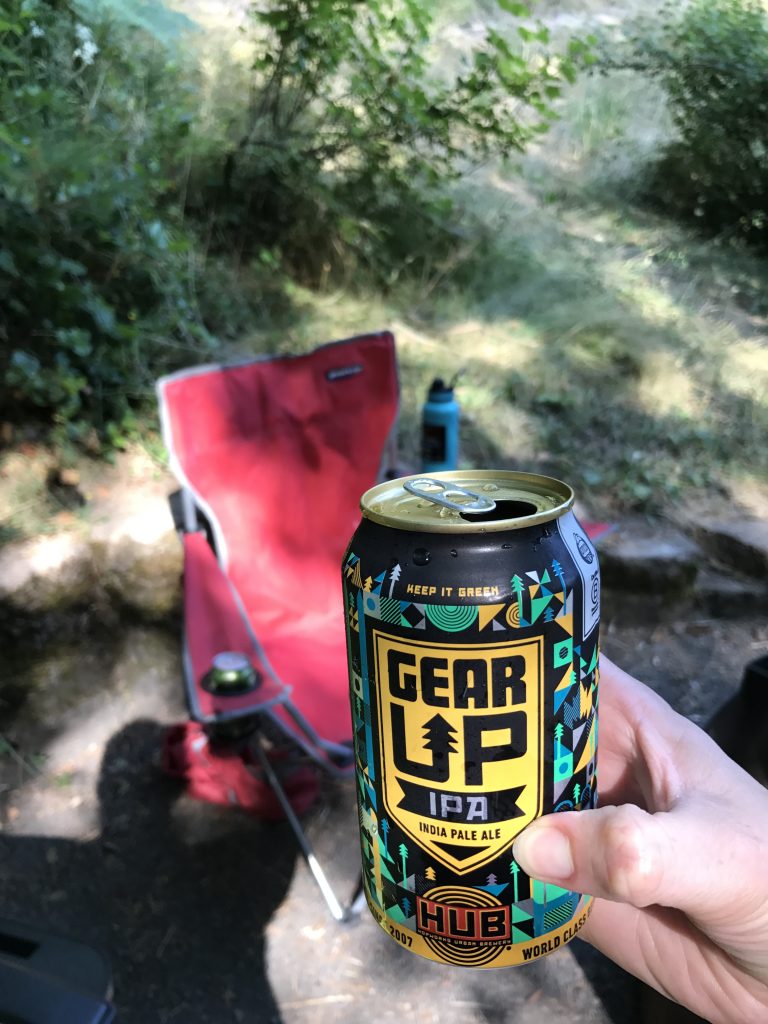 Despite the hard work it was to chase Logan and keep him out of everything, he was obviously having a fabulous time and loved every single minute of it! That was kind of cool to see and made me happy. It will be a little bit easier next year, I think, when Logan is a little bit older and understands more stuff.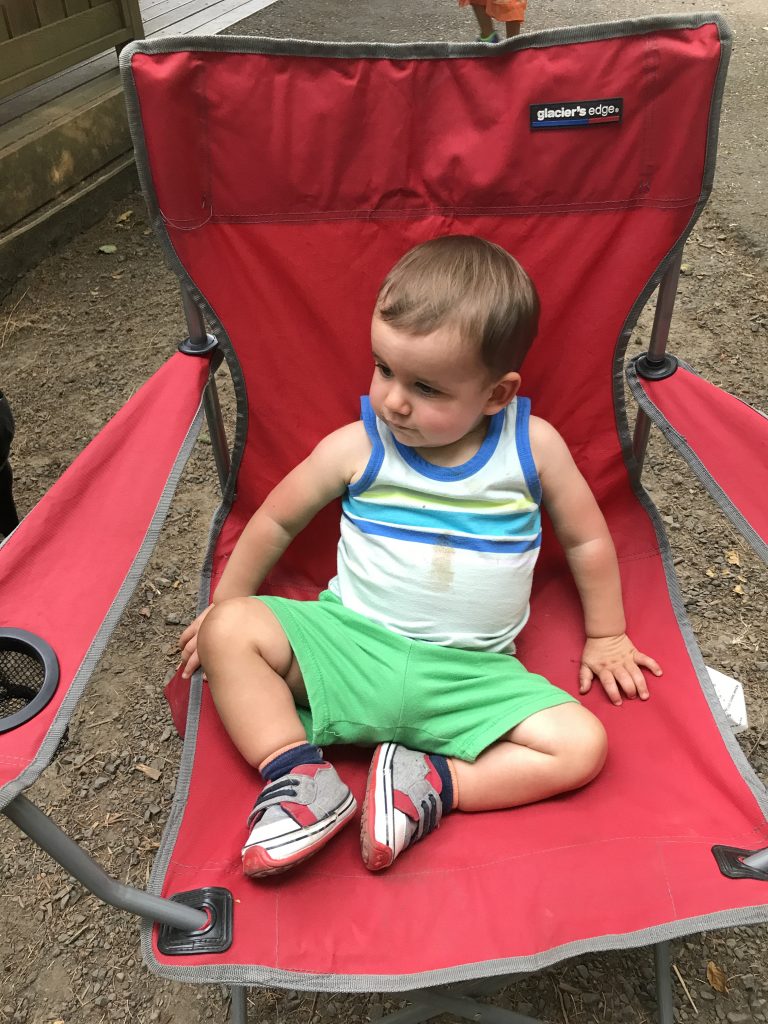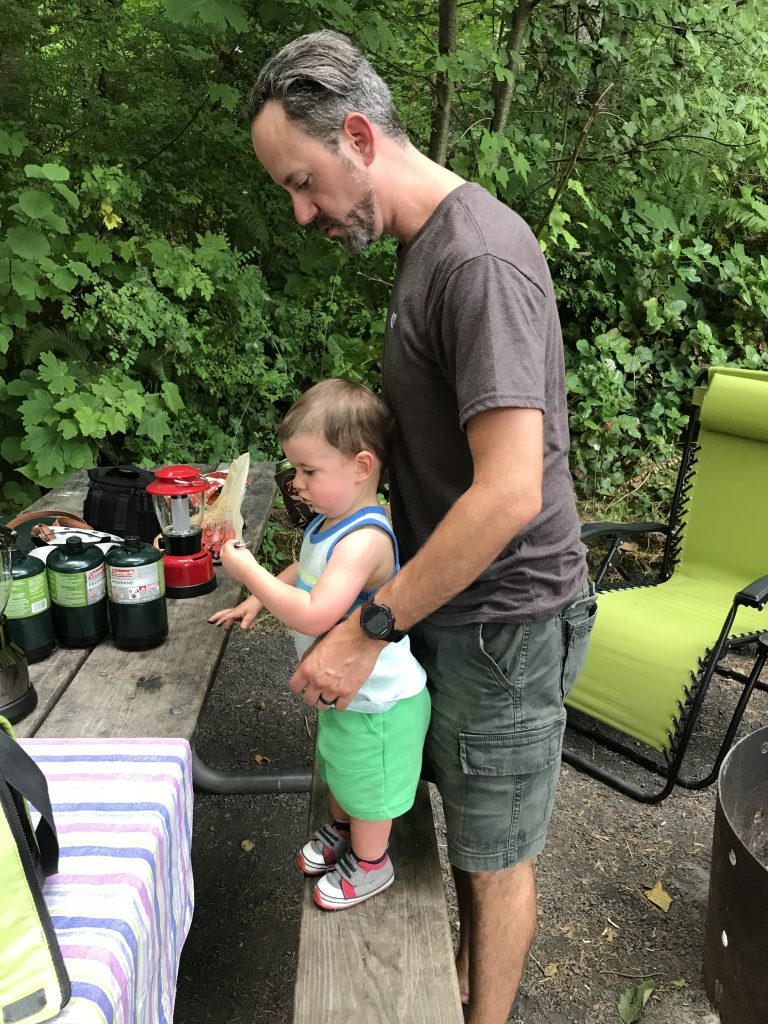 We were there Sunday–Tuesday. Our friends joined us with their dog (which Bella loved having a playmate around!) and their 4 year old daughter. Logan LOVED chasing after the big kid! There was a trailhead right by our cabin and the kids just ran up and down the trail in a loop. 🙂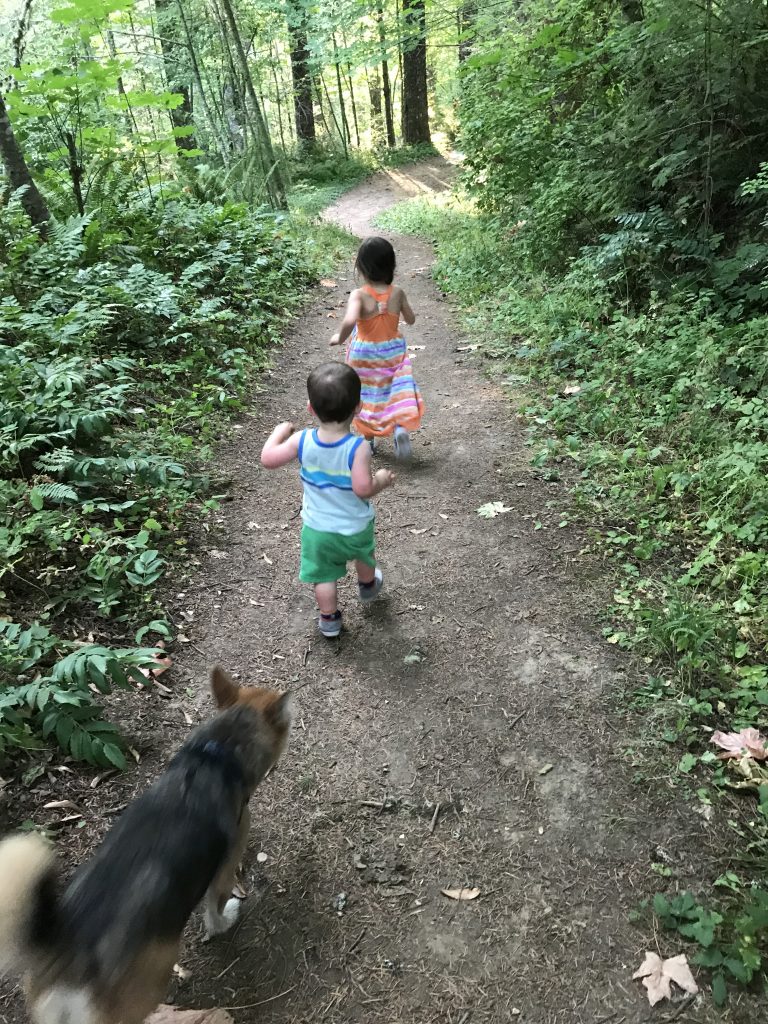 On Monday it was going to be 95 degrees and since Logan wasn't sleeping great in the cabin, we knew he wouldn't nap so we decided to take a day trip to Seaside. It was a great idea. Logan got a 1 hour nap on the way there (perfect) and we hung out in much cooler weather on the beach!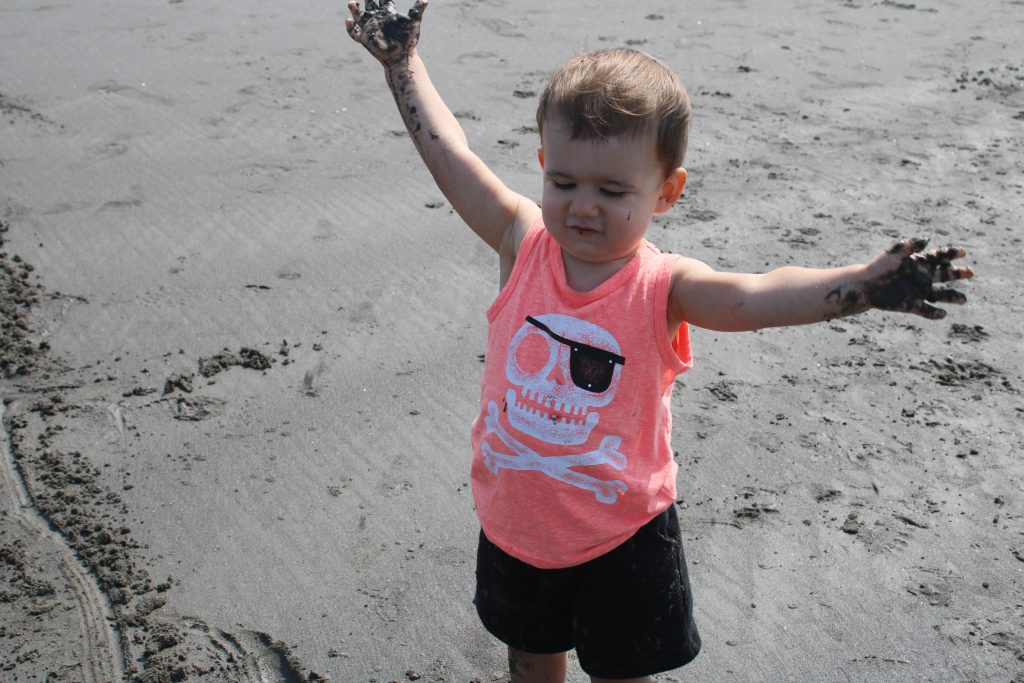 This was the third beach trip this summer! Logan is now an expert. 😉 This time he didn't try and eat any sand! But he did discover how much fun it is to dig around in wet sand and get all dirty.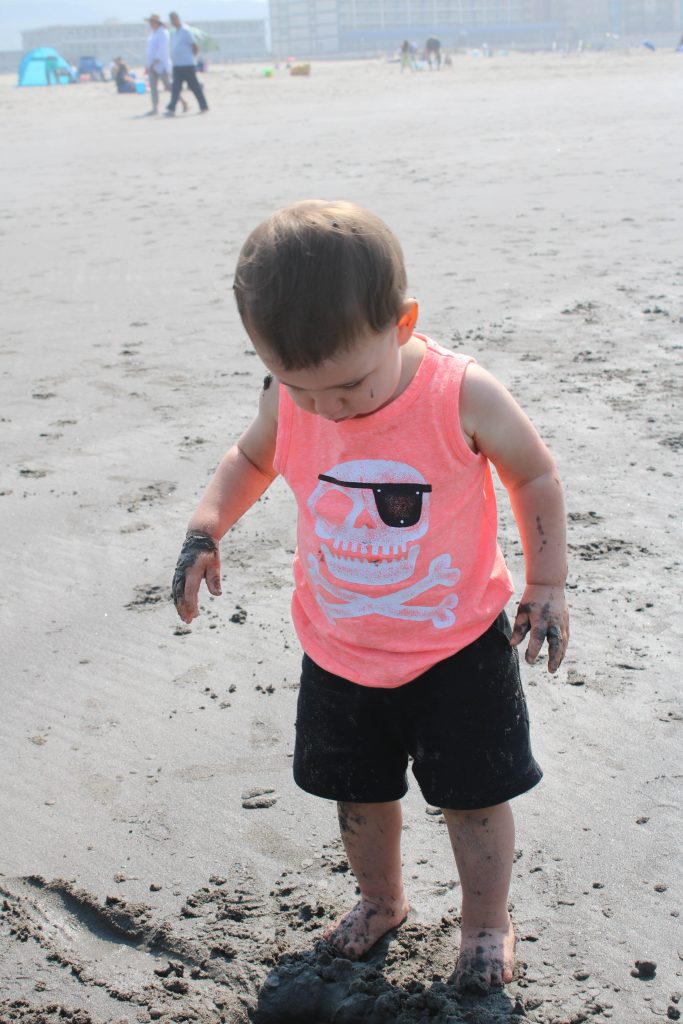 Logan loved running around on the beach, chasing daddy, chasing Bella…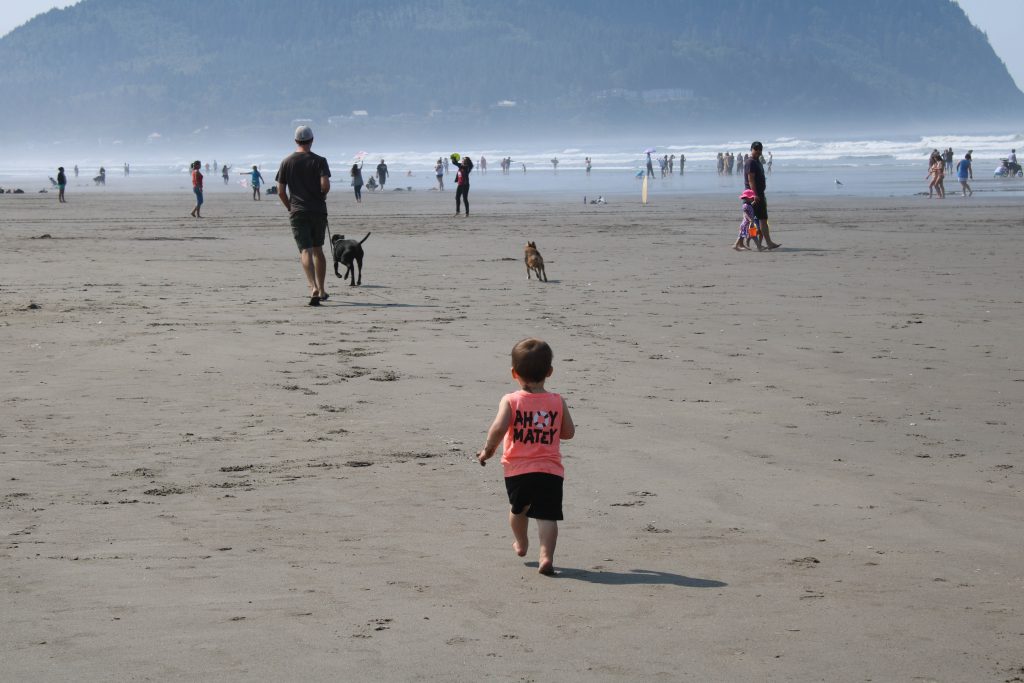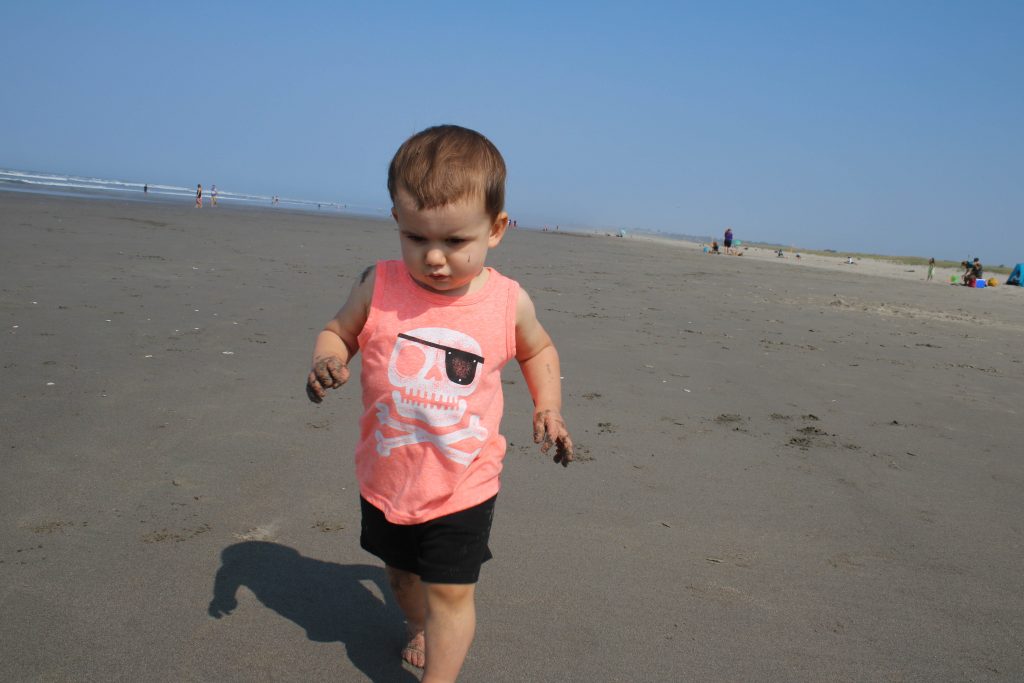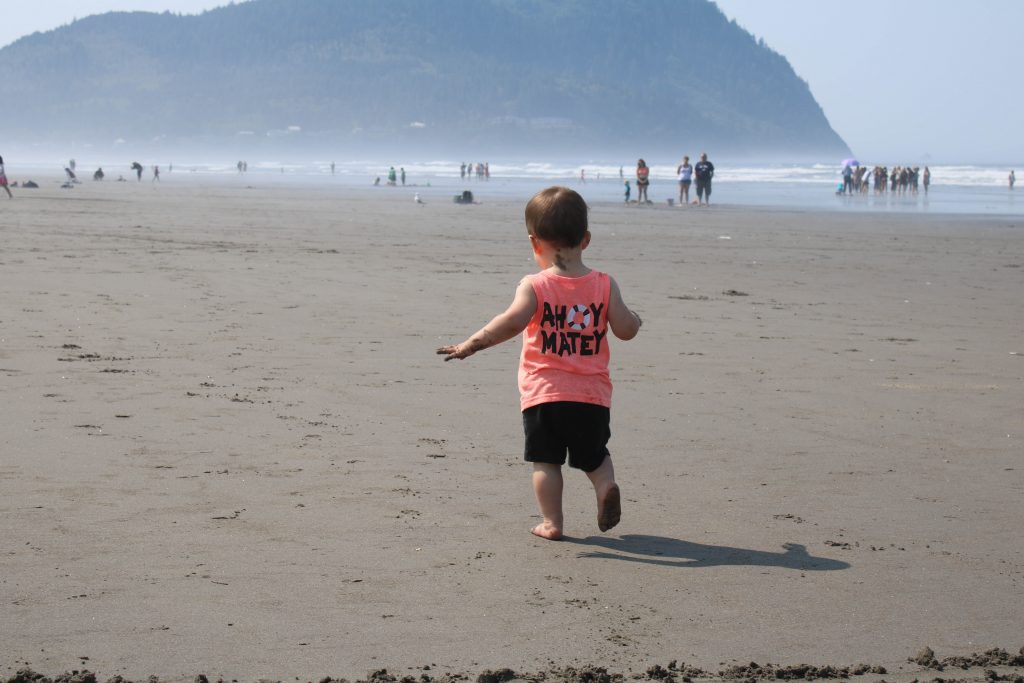 It was so cool to see how much fun everyone was having! Bella was having a blast, too. She loves the beach. This time we brought her ball and let her off leash. She's been doing so much better off-leash, so she got to run amok and wear herself out.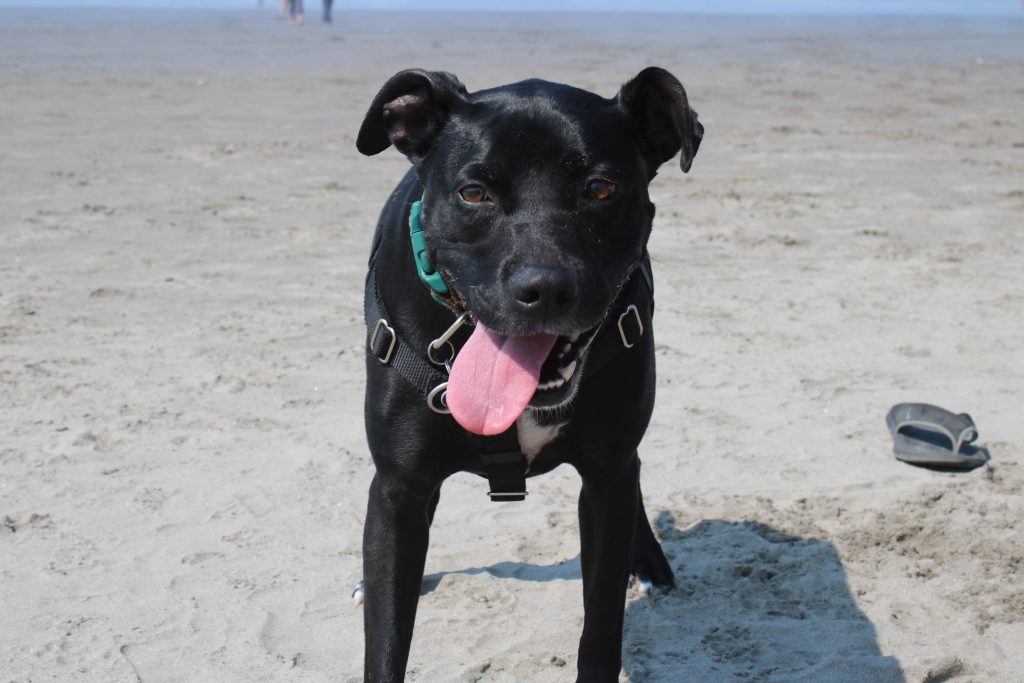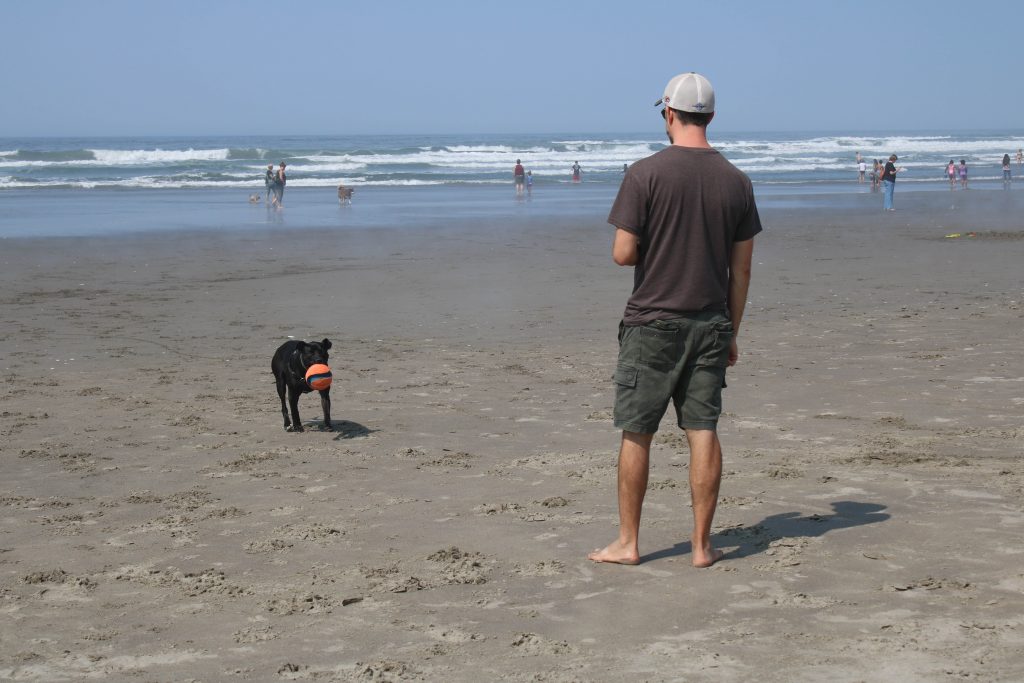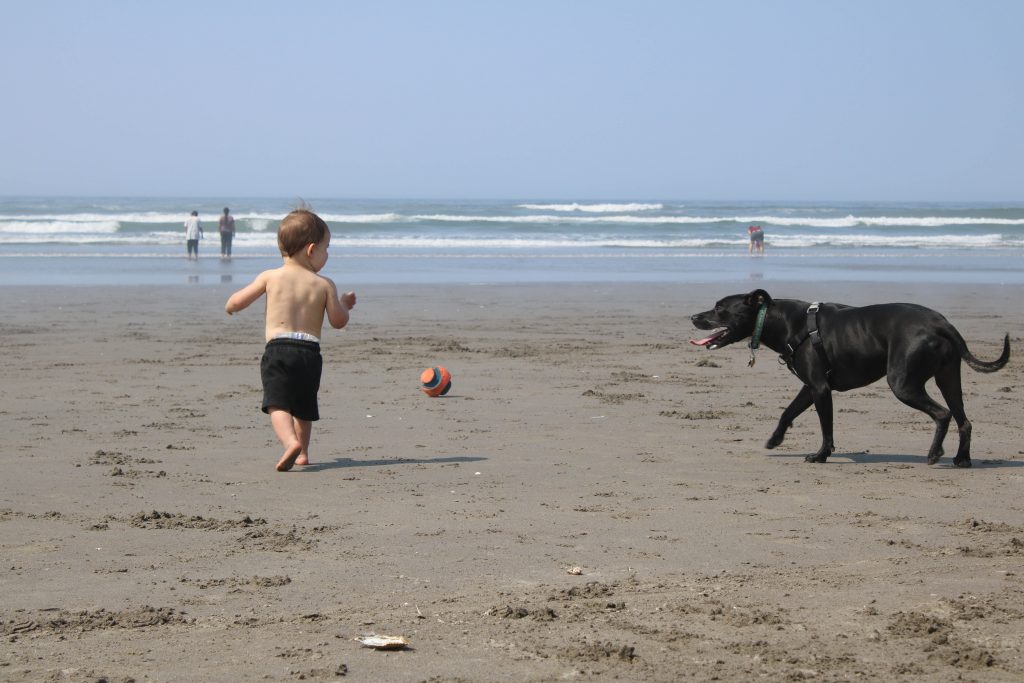 It was kind of the perfect day. We had a picnic lunch on the beach, had some beers. This was the most fun (and most relaxing) part of the camping trip. It was just fun to chill out and let the kids and dogs go nuts on the beach.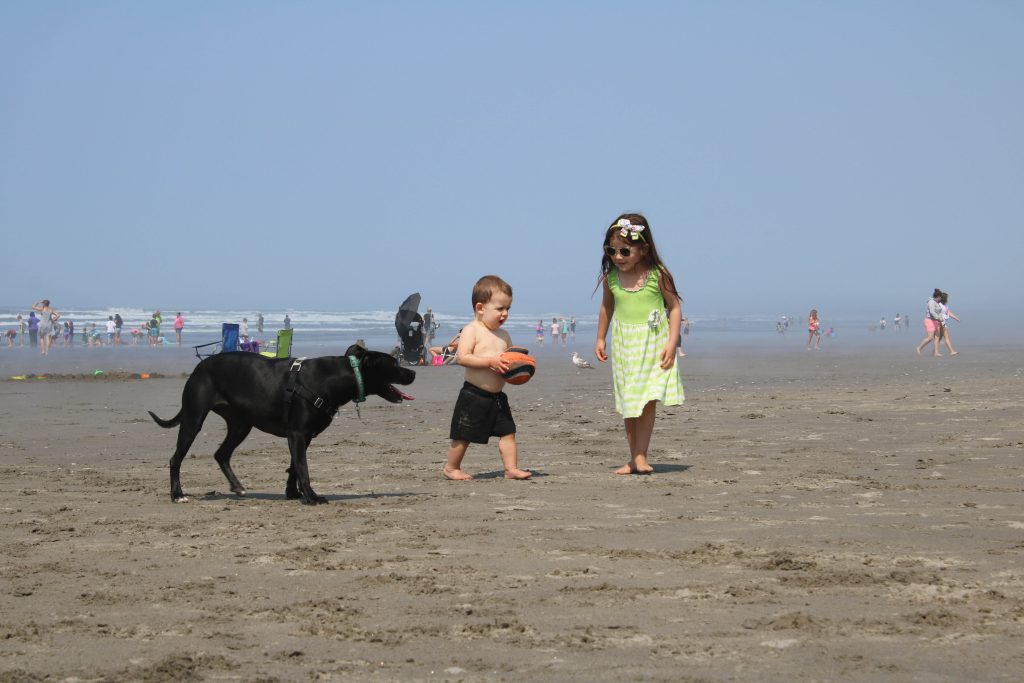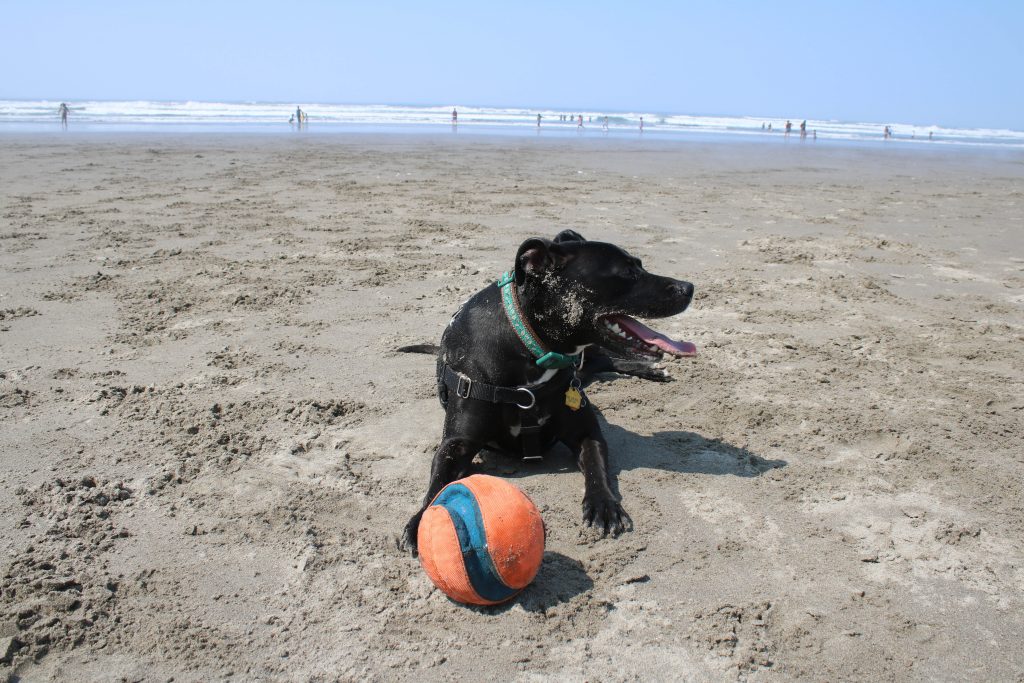 After that we got ice cream in Seaside then drove back to the campground. Logan got another nap, perfect timing! We got back and took showers. The facilities at Stub Stewart are really nice! It felt awesome to take a cool shower.
Monday night was hot. We had planned on going on a hike all together but it was just too hot for dogs and babies to hike. So we took it easy. We had burgers (with goat cheese, grilled figs and arugula) for dinner and sat by the campfire until pretty late. It was another rough night with Logan. He didn't want to sleep.. 🙁 It was just hot and weird and out of the norm, I guess.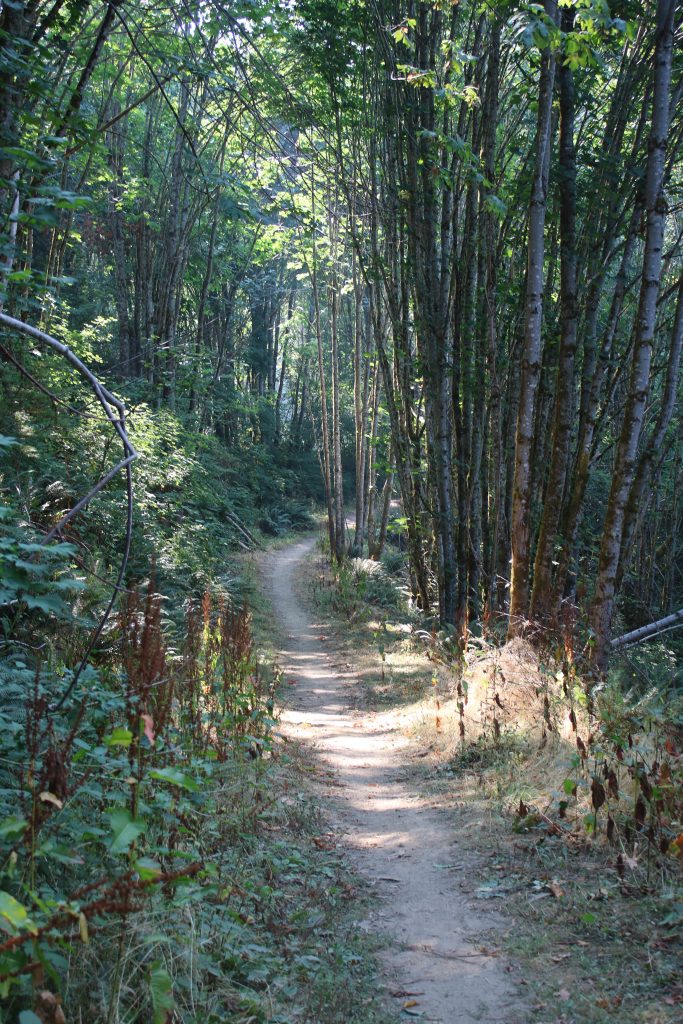 Tuesday morning we had pancakes for breakfast, lots of cold brew coffee for this tired mama, packed up the campsite and our friends left and we did a quick (and short) family hike in the park before heading home.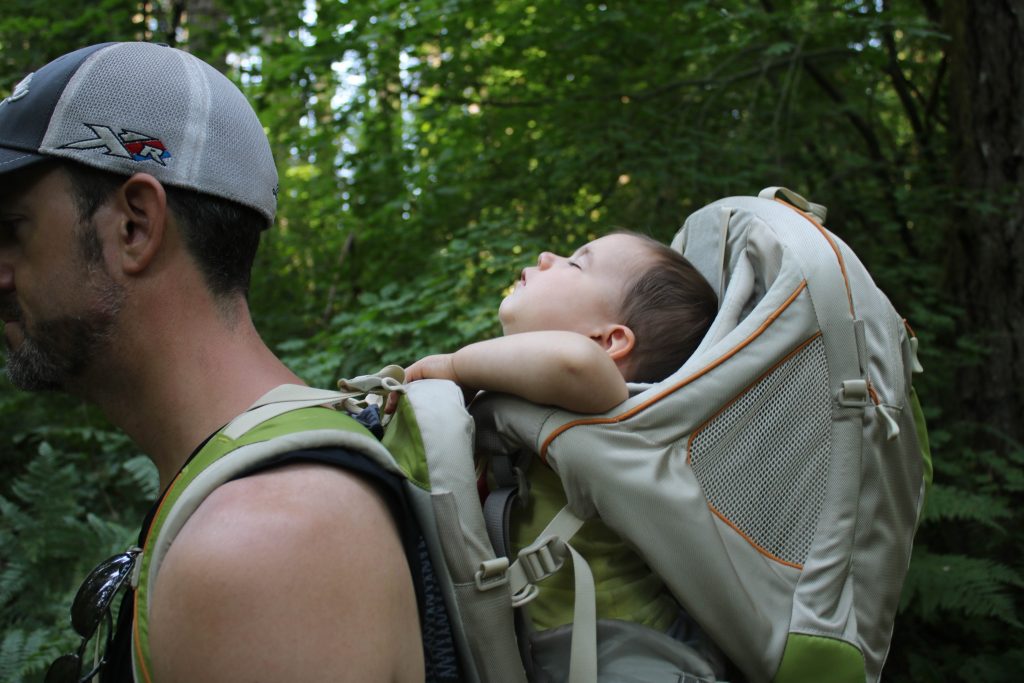 I think our hike was just over 2 miles. 🙂 Logan crashed immediately. And then when we put him in the car to head back to Portland, he slept the whole way too!
Man, that first shower at home after camping was so amazing. 😀 Even though it was hard work, it was a lot of fun and I am already forgetting the stressful moments and only remembering the happiness on Logan's face. I know it will get easier next time!