I feel like for most of 2014 Michael and I were reclusive. We didn't plan a ton of friend events because we were both so overwhelmed with wedding planning and life stuff and every weekend we had free was dedicated to planning the wedding. I still saw my friends here and there but we just weren't super social. I definitely missed that and once we got back from Hawaii I started planning stuff and actually saying yes to things we got invited to! It was nice to be social again. 🙂
In the past we've gone out to a nice dinner on New Year's Eve but in the last few years we've decided to stay in and do our own thing. (I used to go out dancing for NYE with friends–my favorite thing was the Michael Jackson vs. Prince dance party at various clubs in town!) This year we decided to have a little dinner party with another couple and play board games.
For dinner we made Cornish Game Hens. I've done them before but it's been awhile. I looked around for a recipe that sounded good (last time I did them I just used some butter, seasoning and herbs) and we got to cooking. I looked for a few different hen recipes and found this one that was great.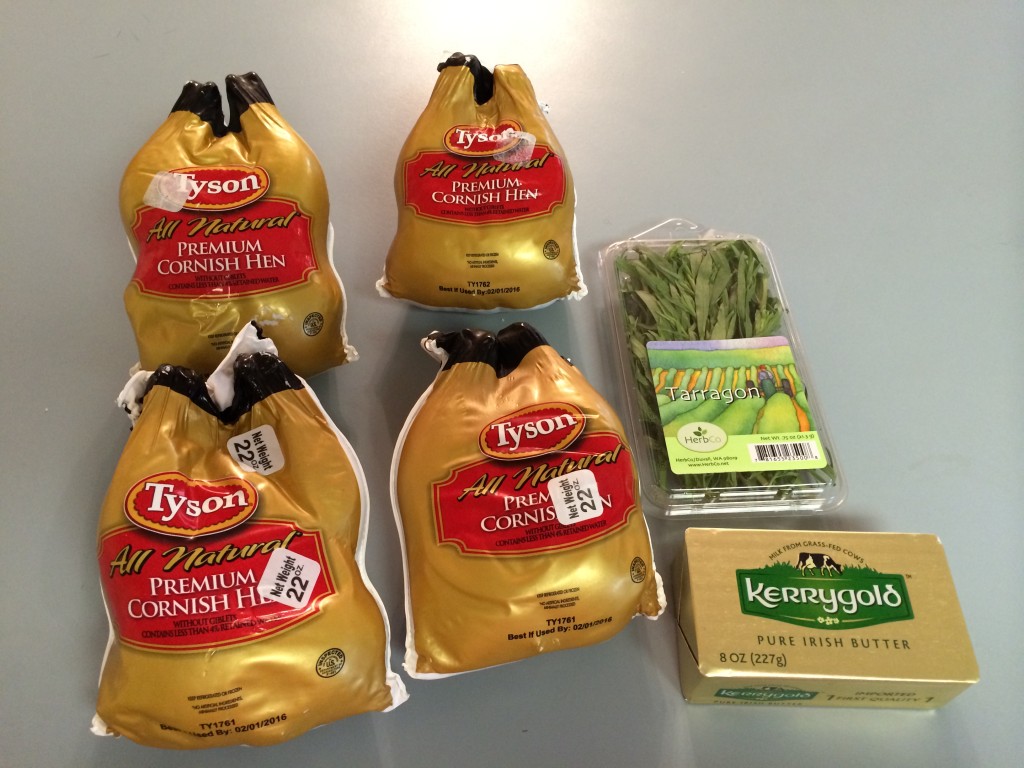 I didn't have a traditional roasting pan but thankfully Google solved that for me and I made a "roasting" tray in the Le Creuset pan with foil. This recipe was super easy to follow and it didn't take too long. The hens we got didn't have the giblets in them, so it was a lot easier to clean them.
[amd-zlrecipe-recipe:125]
I used fresh rosemary from the garden and lots of garlic. Some of the reviewers of the recipe said the minced garlic burned. I decided to use slivers instead of minced. I also used a lot more garlic than the recipe called for and honestly, I'd use more next time. I would also flip the birds over half way through so that they get crispy brown on both sides.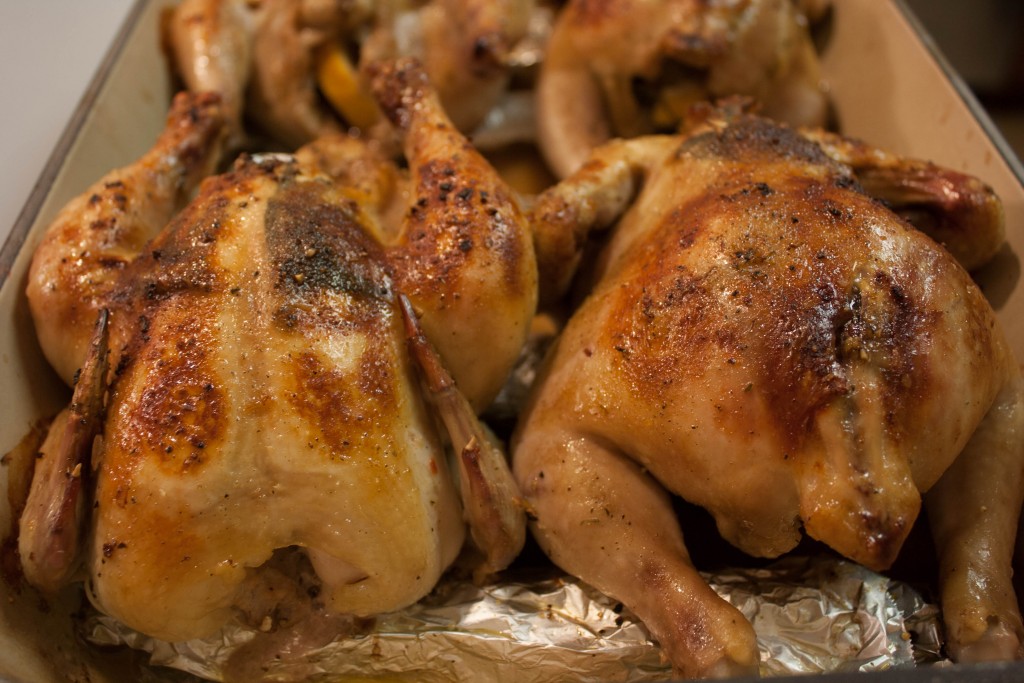 Our friends arrived just as the birds were done. Michael cooked up some small red potatoes with onions, garlic and herbs. It went great with the chickens. I considered making a salad but it seemed liked a lot of food so I skipped it. Also, the hens looked really big but once you started eating them, it wasn't as much food as it looks. The bulk of it was the bones and stuff.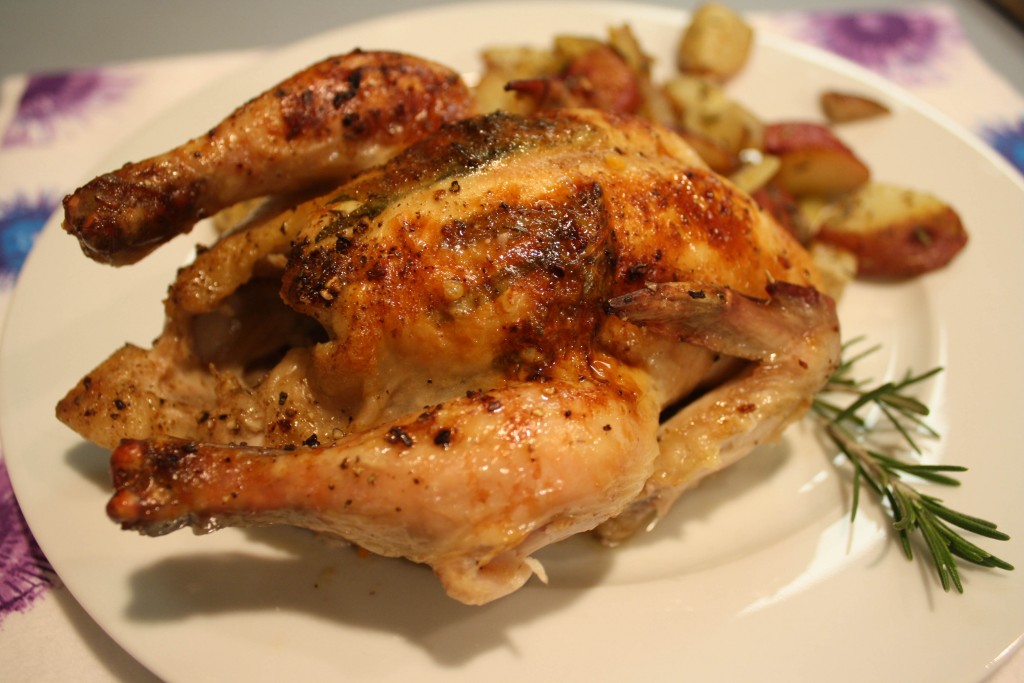 The meat was really juicy and mild in flavor. I'd use more garlic and a little more salt next time I make these. Everyone seemed to like the dinner, so I was happy! Our friends, Brian and Courtney, made flourless peanut butter cookies for dessert and they were delicious! I need to get that recipe.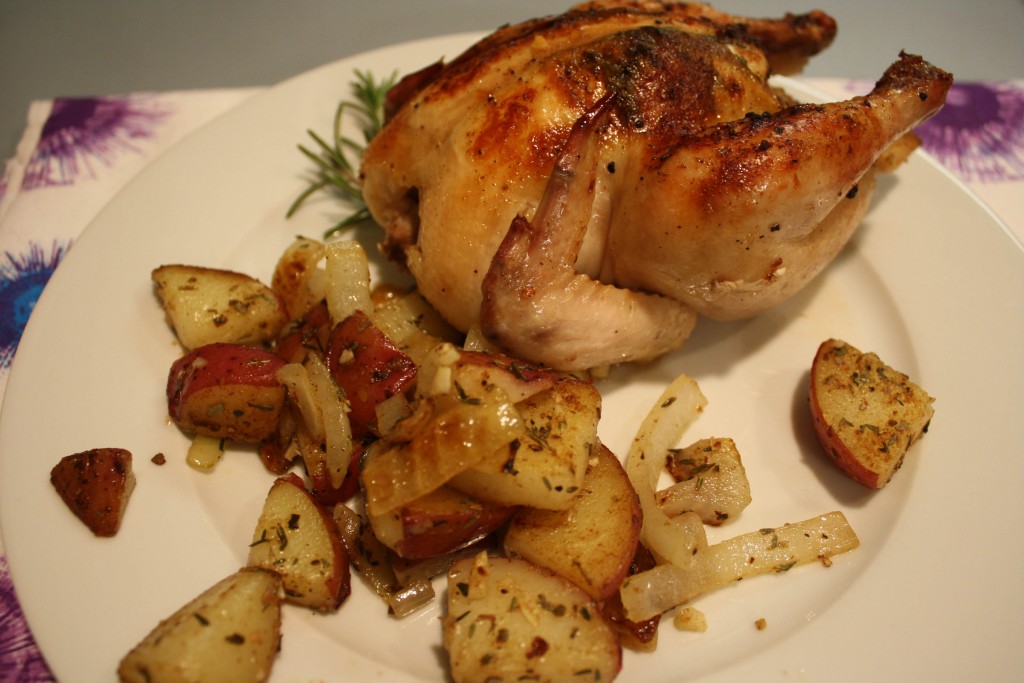 We got some new games for Christmas: Settlers of Cattan, Ticket to Ride, and Bunco. I was super excited to try them out. I ordered Ticket to Ride on Amazon and with Prime it should have arrived long before NYE but sadly, it did not. (I contacted Amazon and they were great about it, gave us an extra month of free Prime, but I was still disappointed the game didn't arrive because that was the plan for the dinner party.) In the end, we ended up playing a card game instead, Spades, but it was super fun! I love that game and often play it on my phone when I'm watching TV.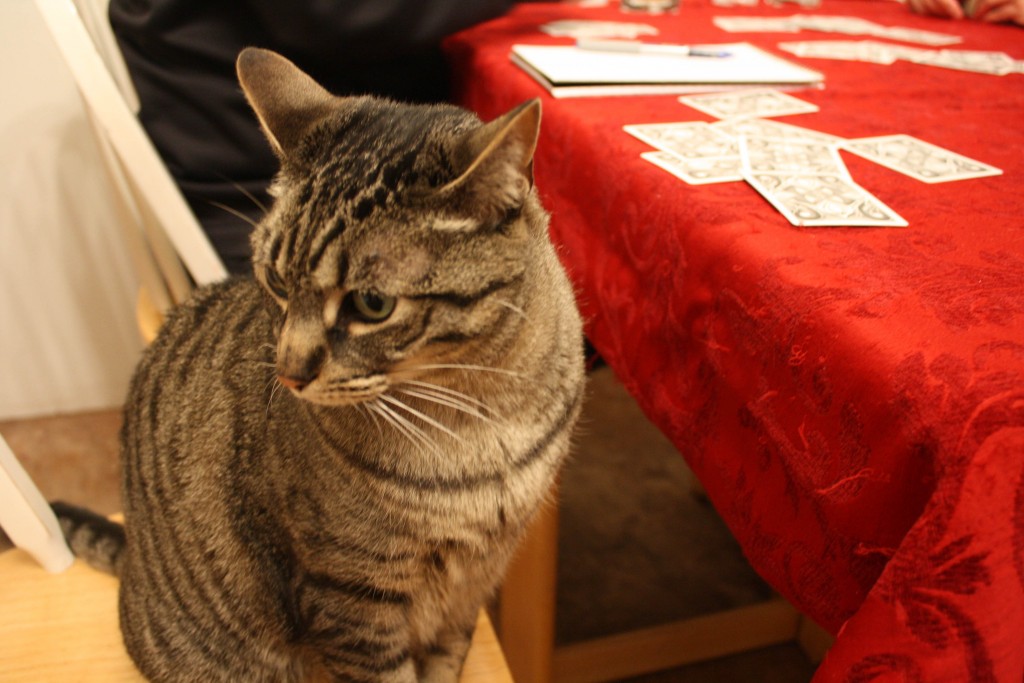 It was Brian and me against Michael and Courtney and when we called it a night our teams were tied! It was really fun.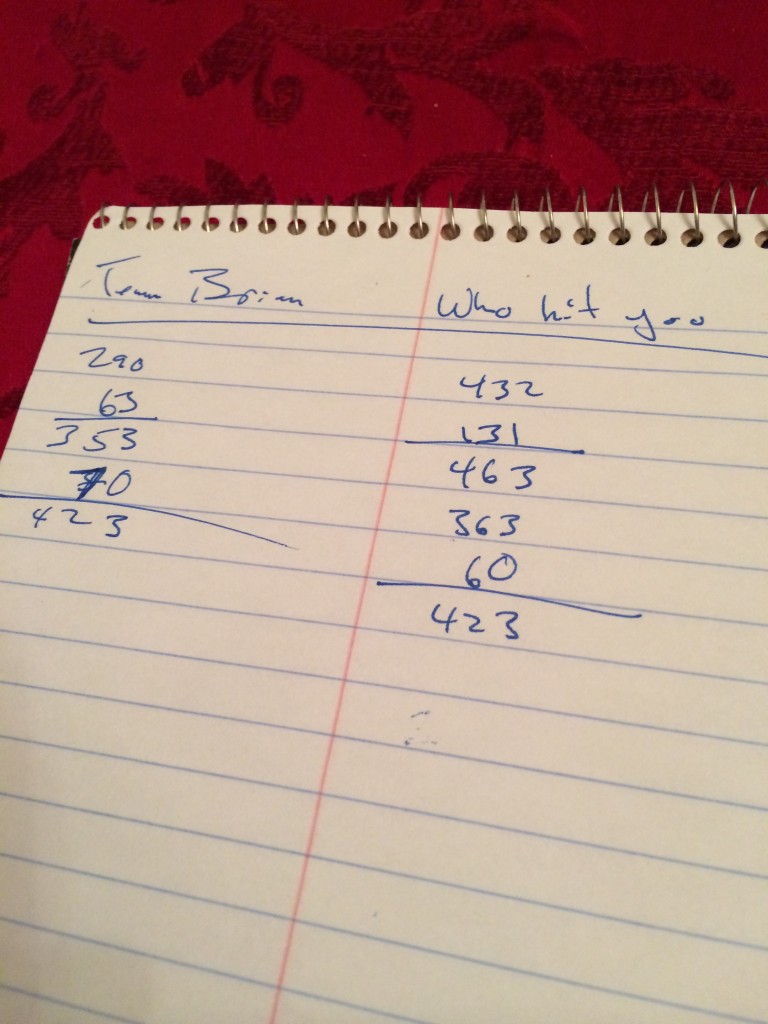 We had a white wine blend with dinner and I opened a small bottle of champagne (it was actually the other mini bottle of champagne that the hotel gave us on our wedding night–it took us that long to finally drink it). We didn't make it til midnight to ring in the new year, which would have been nice but at the same time I was also happy to go to bed at a decent hour! Dang, we got old.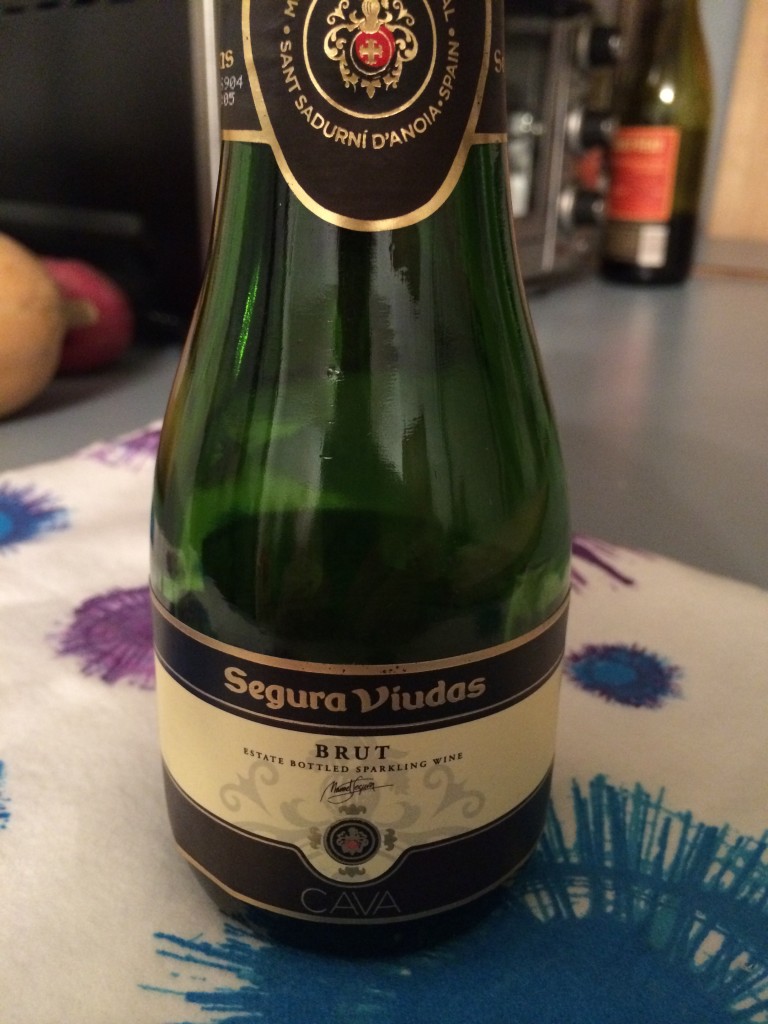 It was a fun, easy going night and I love playing games so that was a great time, too. It also felt amazing to sleep in super late on New Year's Day! Hope you had a great New Year!